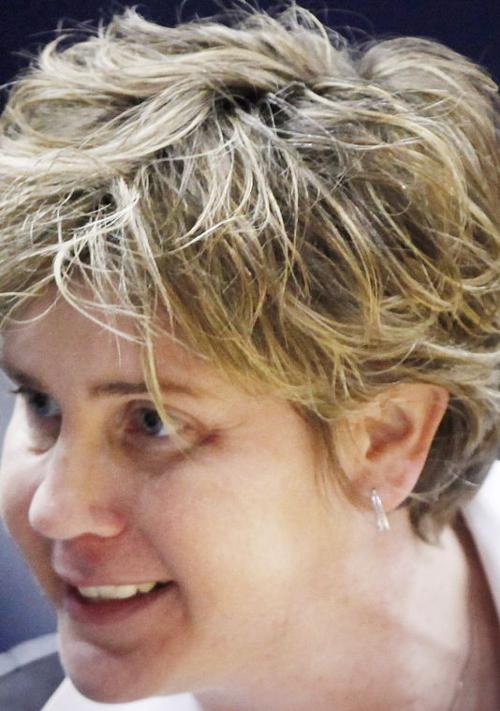 Two published reports and a flurry of Internet chatter say VCU women's basketball coach Marlene Stollings is a leading candidate — and may be the favorite — to fill the women's head coaching vacancy at the University of Minnesota.
The Minneapolis Star Tribune reported Sunday morning that Stollings, who recently completed her second season at VCU, is the top choice to fill the opening created when veteran coach Pam Borton was fired last week. A report published on the 1500ESPN.com website said essentially the same thing.
Attempts to contact Stollings were not immediately successful. VCU athletics director Ed McLaughlin said in a text message that he has "no comment at this time."
Borton, 236-152 in 12 seasons, led Minnesota to the women's Final Four in 2004. But she failed to reach the NCAA tournament in each of the past five seasons. Her 2014 club finished 22-13 following a loss to South Dakota State in the third round of the women's postseason NIT.
Stollings steered the Rams to a 22-10 season and a WNIT berth in 2014 following an 11-19 campaign in 2013.
Her best and most consistent player, all-Atlantic 10 forward Robyn Parks, will graduate in May.
Stollings appears to have friends in high places at Minnesota. Gophers athletic director Norwood Teague and senior associate athletics director Mike Ellis occupied similar positions at VCU until leaving for Minnesota following the 2012 basketball season.
Stollings also is a former participant in Ellis' Villa 7 Consortium, a program created to introduce athletics directors to promising assistant coaches.
Minnesota will expect quick results from its hire.
Teague told TwinCities.com when announcing Borton's dismissal, "Certainly, I wanted to get into the NCAA tournament." He said he "looked at who we are and where we're going. I really felt like we needed new leadership for the future."