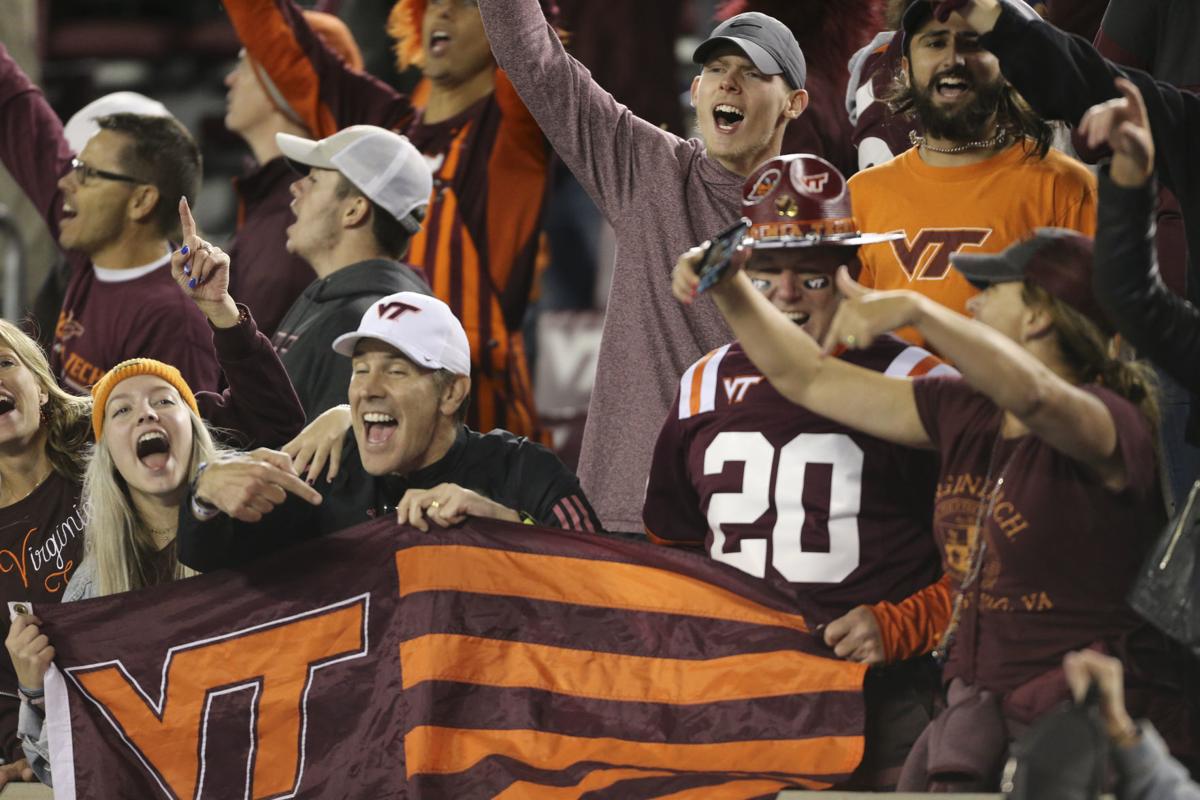 Virginia Tech football's much-awaited meeting with Penn State is moving, yet again.
The Big Ten conference announced Thursday it will only play league games this year, if a 2020 college football season is possible at all, meaning the Nittany Lions visit to Blacksburg on Sept. 12 won't be happening.
The move means the league will have firmer control over the protocols and protections against COVID-19.
It also means teams across the country, including the Hokies, now have potential holes in their schedule. Tech and Penn State was one of four games this season that would have pitted teams from the ACC and Big Ten against each other.
Of course, that concern could be rendered moot if the ACC and other leagues follow the Big Ten's league and trim down to only playing conference games.
It's a possibility at least two other Power 5 conferences are apparently considering — the ACC and the Pac-12.
Last month, ACC commissioner John Swofford said if his league adopted an all-conference football schedule for 2020, Notre Dame would likely be included in the mix.
The Fighting Irish's 2020 schedule currently has six ACC opponents on it.
Adding additional conference games to team's schedules is also a possibility as league's would prefer to play 10-12 games, if possible.
In 2013, former Tech athletic director Jim Weaver announced the series with Penn State, his alma mater, with games in 2022 and 2023.
In 2015, it was announced the first meeting — in Blacksburg — was moving up to 2020, while the Hokies' return trip to Penn State was sliding back to 2025.
The two teams have never faced each other on the football field.
Virginia Tech doesn't have any openings in its non-conference schedule until 2031, when it hosts Wisconsin and visits Old Dominion, and has two more potential slots.
The Atlantic Coast Conference made its own announcement on Thursday that fall Olympic sports competitions, such as games and exhibitions, can start no earlier than Sept. 1.
In a release, the conference said the decision "allows each campus to further focus on ensuring return to competition protocols are in place to facilitate the resocialization process."
Men's soccer, women's soccer, cross country, field hockey and volleyball all competed in scrimmages or games prior to Sept. 1 last season.
Fall sports schedules for many of those teams have yet to be announced.
Most football season openers are scheduled for Sept. 7, so they remain unaffected.
The ACC said in its announcement that "the league continues to discuss the impact of COVID-19 on fall schedules and competitions with the understanding that there may be future changes, and that priority remains the health and safety of our student-athletes."