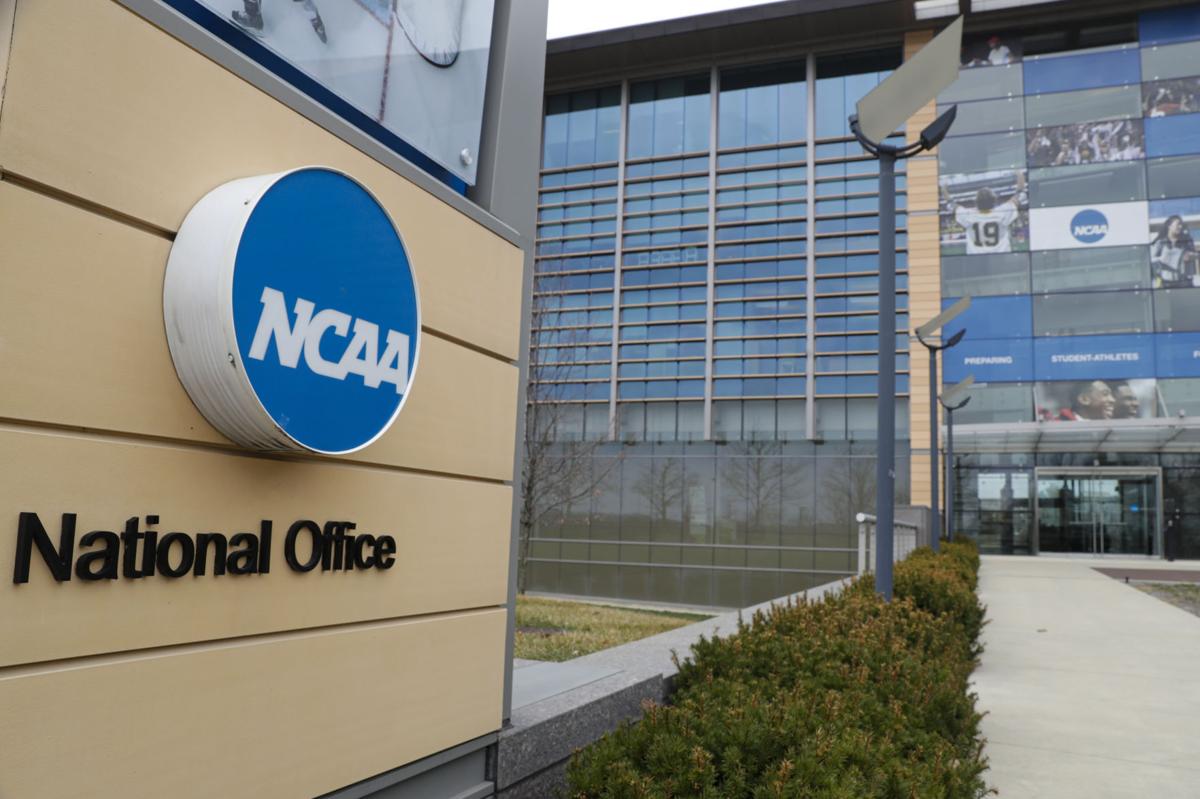 Atlantic 10 commissioner Bernadette McGlade was not among the legions forecasting chaos when college athletes were greenlighted July 1 to monetize their names, images and likenesses. Two-plus months into this long-overdue world, McGlade remains calm.
She'd prefer national standards to supersede various state laws — the A-10 has schools in eight states, plus the District of Columbia — but is realistic about the glacial machinations of Congress. She's encouraged by early data compiled by Opendorse, a sports technology firm, that show women's volleyball ranking second only to football this fall in NIL opportunities.
Not to suggest that McGlade is worry-free — far from it.
Among her concerns: the NCAA Constitution Committee, the future model of the NCAA women's basketball tournament and the incessant COVID-19 pandemic.
Recommendations included expanding the women's field from 64 to 68 teams, to equal the men, untying the women's tournament from the longstanding bundle of championships that the NCAA sells to ESPN and distributing revenue from that separate media rights deal based, in part, on how teams fare in the bracket.
Translation: Treat the women as you do the men.
While ESPN pays approximately $34 million combined annually to televise the women's basketball tournament and more than 20 other championships, the Kaplan Report projected that the women's basketball tournament alone would be worth $81 million to $112 million per year.
McGlade applauds all three proposals. Indeed, she advocated for the latter two in 2000, when she chaired the Division I women's basketball committee — she serves on the men's committee presently.
"Unfortunately, the membership never really moved on it," McGlade said of her visionary ideas.
Where McGlade differs from the Kaplan Report is when and where to stage the Women's Final Four.
The firm suggests playing the Final Fours concurrently in the same city, similar to professional tennis' four major tournaments. McGlade makes convincing counterarguments.
"I think the women's championship is an outstanding event that can stand on its own," she said. "I think what the challenge has been is the overlapping championships and the overlapping dates, which really handicaps … commissioners, athletic directors, presidents of universities, the student-athletes and the fans, because often given the geography of where those championships are, it's just not feasible, it's not possible, to be able to participate in both. …
"I am really a proponent of separating them off the same weekend. I think the women's championship would flourish on the weekend following the men's championship. I think it could be an unbelievable platform."
As a women's basketball coach at Georgia Tech and later an administrator there and in the Atlantic Coast Conference office, McGlade was a staple at the Women's Final Four. But since so much industry business is conducted at the men's Final Four, McGlade has been obligated to that event instead since becoming A-10 commissioner in 2008.
Contesting the Final Fours on separate weekends also would enhance media coverage and allow, in McGlade's words, "corporate partners to … activate at both events."
A more pressing industry matter is beleaguered NCAA president Mark Emmert's call for a radical transformation of the association's governance of the more than 1,100 athletic departments under its umbrella. Toward that end, the NCAA appointed a Constitution Committee and charged the 28-member panel with crafting a working draft of a new blueprint by Nov. 15 and a final report by Dec. 15, preposterously tight deadlines.
The committee includes officials from Divisions I, II and III, misguided diversity given that most of the NCAA's dysfunction centers on Division I. Moreover, while each of Division I's Power Five conferences is represented on the committee, leagues such as the Virginia-based A-10 and Colonial Athletic Association were omitted.
"I think for something of this magnitude it's important to have full representation," said McGlade, adding that the Collegiate Commissioners Association, comprised of the 32 Division I commissioners, is working parallel to the Constitution Committee to reach consensus on a feasible governance structure.
Unlike many, McGlade does not believe the NCAA is on life support or that the Power Five will break away and conduct their own championships. But she acknowledges the condensed timeline is a recipe for mistakes and mistrust.
"I'm supportive of the overall concept," she said of overhauling the NCAA. "But I do think the timeline is incredibly tight, and that puts a lot of doubt in people's minds as to: Is it practical and can anything be accomplished?"
Less than two months before college basketball tips off, doubt is emerging about the practicality of normal seasons and capacity crowds. Such are worries regarding COVID-19 and the delta variant.
McGlade said vaccination rates among A-10 athletes are exceptional, in part because several league schools mandated vaccines for all students. Fall sports disruptions have been minimal, but a truer test will come during the winter with an overload of indoor sports such as swimming, track and basketball.
The A-10 pivoted frequently last winter, rescheduling postponed basketball games and relocating its men's and women's conference tournaments to Richmond.
"We kept the notes [from last season]," McGlade said, "and are praying we don't have to use them."