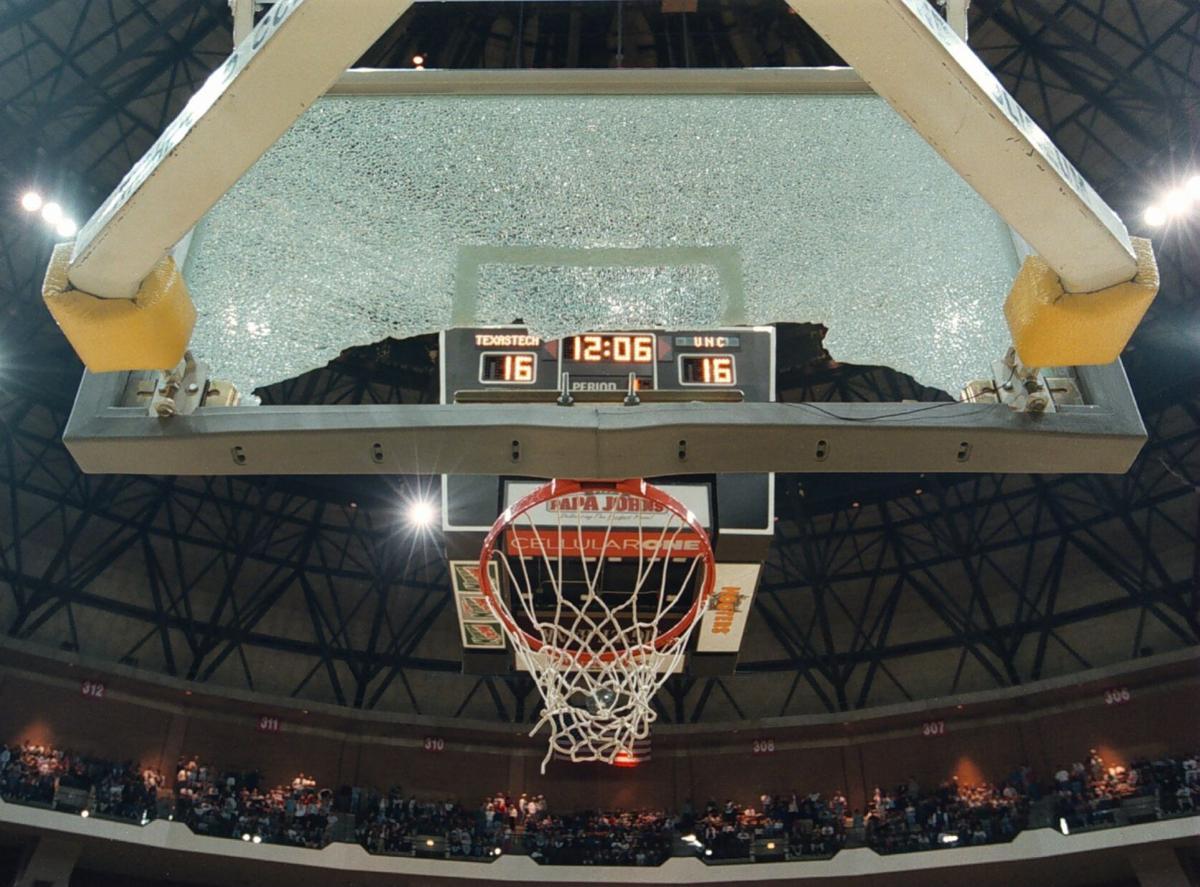 Those sequences, from 1996 and '94, highlight the most recent NCAA Division I men's and women's basketball tournaments in Richmond. The venue that hosted the events, the Richmond Coliseum, has been dormant for years and may soon be demolished.
But as the Times-Dispatch's John O'Connor reported earlier this month, folks championing a 17,000-seat arena in Henrico County believe their facility could be a magnet for the return of the men's and/or women's tournaments to the region.
If the arena, part of a mixed-use project dubbed GreenCity and targeted for completion in 2025, becomes reality, that assessment is likely spot-on, though the events' varying formats make the men far more attainable than the women. Regardless, hosting NCAA Division I basketball tournaments again would be a sports blessing for the region and state, one that our neighbors in arena-rich and hoops-crazy North Carolina enjoy almost annually.
Virginia's history of staging the men's tournament is rich but limited, a product of the championship being played solely at neutral sites.
Virginia Tech's Cassell Coliseum hosted two first-round games each in 1966 and '67. A single first-round game was played at William & Mary Hall in 1972 and '73. Then there was Richmond Coliseum, with four first-round contests and two second-round games in 1990 and '96.
Eighteen games total. That's it.
But oh, the players and coaches.
The winning coaches at Cassell in 1966 were Saint Joseph's Jack Ramsay, aka Dr. Jack, and Davidson's Lefty Driesell. The winning coaches at W&M Hall in 1972 and '73, respectively, were South Carolina's Frank McGuire and Penn's Chuck Daly — retired University of Virginia athletics director Craig Littlepage started for those '73 Quakers.
Each in the aforementioned coaching quartet is enshrined in the Naismith Memorial Basketball Hall of Fame, as is Harry Litwack, whose Temple Owls lost to McGuire's Gamecocks in '72 at W&M.
The enduring memory of the 1990 sessions at the Coliseum is Syracuse's 63-61, second-round victory over Virginia, secured when Derrick Coleman blocked a late shot by Bryant Stith. It was Terry Holland's final game as the Cavaliers' coach.
Hall of Famers Dean Smith of North Carolina and John Thompson of Georgetown were the marquee coaches in '96 at the Coliseum. Led by All-American Allen Iverson, the Hoyas won both of their tournament games in Richmond. The Tar Heels did not.
Following a routine opening victory over New Orleans, North Carolina encountered Texas Tech in the second round and led 16-14 when Red Raiders forward Jason Sasser missed a jump hook in the lane over Vince Carter. Jamison neglected to block out Ham, who charged in from the foul line and, in one violent motion, snatched the rebound and dunked with both hands.
The force bent the rim, shattered the backboard and caused a 26-minute delay, during which Ham showered to rinse away shards of glass. Texas Tech scored 10 consecutive points when play resumed and won by 19.
Tar Heels faithful have much fonder memories of the Coliseum from the 1994 Women's Final Four.
Trailing Louisiana Tech 59-57 with .7 seconds remaining in the national championship game, North Carolina was inbounding the ball from under its own basket. Stephanie Lawrence patiently waited for Smith to run off some screens and found her with a perfect pass just outside the 3-point arc in front of the Tar Heels' bench.
With textbook form, Smith caught the pass and quickly released a jump shot that beat the horn and gave UNC a 60-59 victory and the NCAA title that propelled Tar Heels coach Sylvia Hatchell to the Hall of Fame.
The first two Women's Final Fours, in 1982 and '83, also were contested in Virginia, at Norfolk Scope. Louisiana Tech and Southern California, the latter headlined by Cheryl Miller, emerged as champions.
The NCAA now reserves the Women's Final Four for larger markets with top-shelf venues, and the tournament's continued use of participants' home courts makes it more difficult for unaffiliated arenas, as GreenCity's would be, to host.
Through 2026, the NCAA is scheduled to continue playing the tournament's opening two rounds on the campuses of the top 16 seeds, a model that has allowed Virginia, Virginia Tech, James Madison and Old Dominion to play many home tournament games.
Beyond the Women's Final Four, that leaves only the championship's second weekend, the regional semifinals and finals, available. And those games have become even more difficult to land.
Like the men's tournament, the women's event has long awarded the eight regional semifinals and four finals to four cities. For example, in 2013, Old Dominion hosted Sweet 16 games featuring Notre Dame against Kansas, and Duke versus Nebraska, followed two days later by the Duke-Notre Dame Elite Eight clash.
But starting in 2023, and through at least 2026, the women's tournament will hold the regional semifinals and finals in only two locations, one in an Eastern/Central city, the other out West, with each hosting four Sweet 16 games and two Elite Eight contests. Those destinations already have been determined, and if that structure remains in place, GreenCity would essentially be competing for the one set of games available each season to Eastern/Central arenas.
Contrast that limited opportunity to the men's tournament, which also has awarded its sites through 2026. The NCAA plays the opening weekend at eight neutral venues, the second weekend at four.
With viable buildings in Raleigh, Charlotte and Greensboro, North Carolina secures a portion of the men's tournament most years. UVA's John Paul Jones Arena is our state's premier basketball facility, but since Charlottesville lacks the high-end hotels the NCAA demands, it's little wonder 25 years have passed since the men's tournament graced these parts.
The GreenCity development aspires to end that drought and, in the process, create more YouTube basketball moments in greater Richmond.