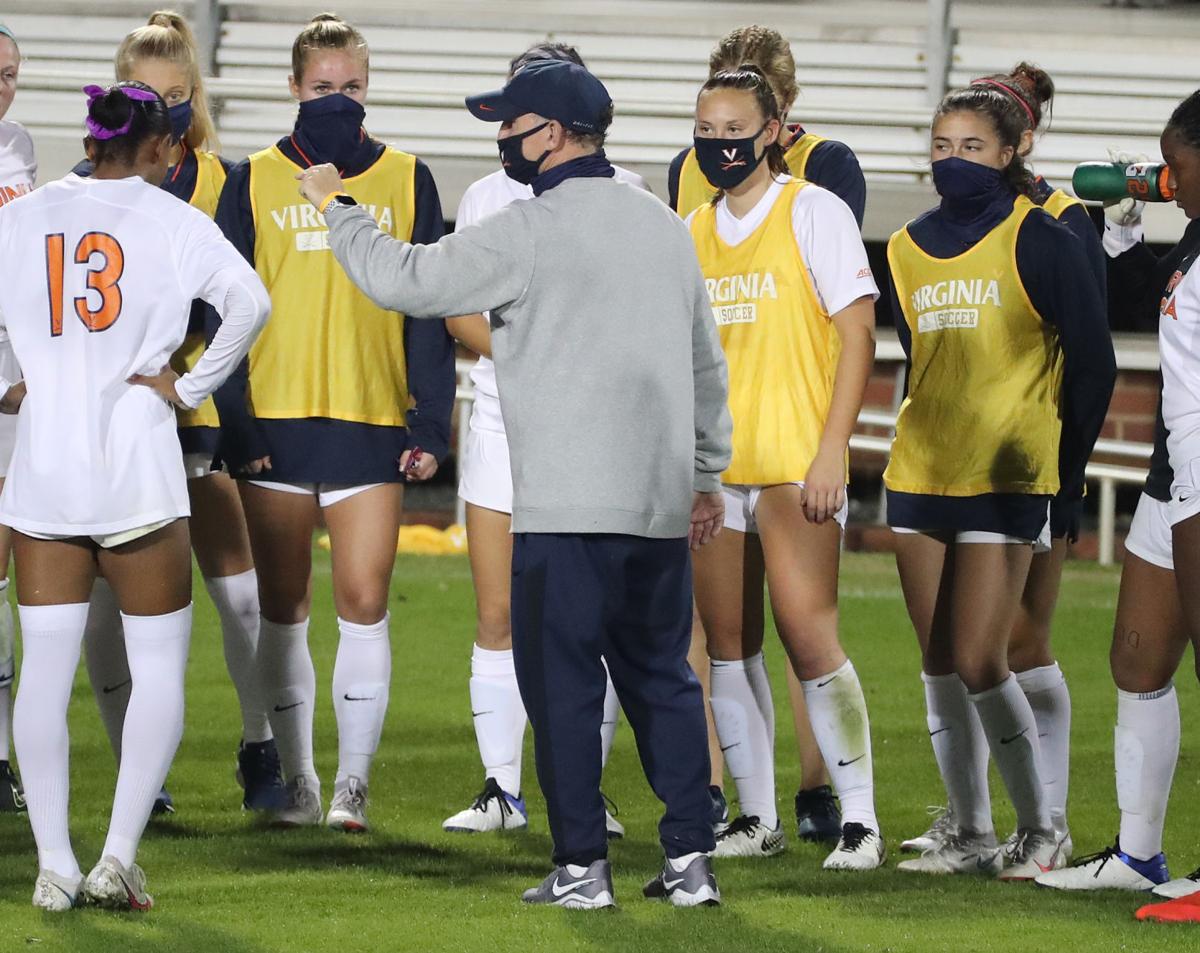 For the third time in a decade, three ACC teams have reached the College Cup semifinals of the NCAA women's soccer tournament. Moreover, Santa Clara's 1-0 victory over Clemson was all that separated the conference from owning the entire College Cup.
But for all of the ACC's sustained excellence in women's soccer, indeed in many Olympic sports, this season stands alone, and the demarcation is, naturally, COVID-19.
Traditionally, women's and men's soccer, field hockey, women's volleyball and Championship Subdivision football are fall sports. But the pandemic delayed those national tournaments — in football's case the regular season as well — until the spring.
So while the NCAA richly deserves skewering for inequities in the Division I women's basketball tournament and paralysis on name, image and likeness legislation, college athletics' governing body merits applause for pulling off fall championships even while gearing up for the annual spring deluge in sports such as lacrosse, tennis, rowing, golf, softball and baseball.
That ovation also applies to the thousands of athletes and campus administrators who juggled COVID-19 protocols and split seasons this spring, creating an unprecedented volume of competition and work. With satisfaction, relief and fatigue evident in their voices and faces, administrators at several Virginia schools have recently shared how they are counting down their on-campus events until a late-spring/early summer respite.
How peculiar has it been? Well, Thursday night in Cary, N.C., Virginia faces ACC rival Florida State in a Women's College Cup semifinal, a rematch of their regular-season encounter more than six months ago — North Carolina faces Santa Clara in the other semi.
The visiting Seminoles defeated the Cavaliers 4-3 on Oct. 18, the highest-scoring regulation match ever between the programs — the 36-match series dates to 1995.
Contrast that separation to 2014, when UVA and Florida State collided three times in 10 weeks, all 1-0 Seminoles' victories, the last one in the NCAA final.
"It's been a really strange and interesting year," Seminoles coach Mark Krikorian said Tuesday.
Split-season challenges also confronted men's soccer (Friday's NCAA semifinals match North Carolina against Marshall, and Pittsburgh versus Indiana) and field hockey (UNC won its third consecutive national championship Sunday on the indomitable Erin Matson's overtime goal).
But scheduling was especially odd in women's soccer, witness the professional competition Virginia, Florida State and North Carolina have faced more recently than ACC opponents.
The Cavaliers scrimmaged the National Women's Soccer League's Gotham FC in March to amend for nonconference matches versus James Madison and Old Dominion canceled by virus concerns. The Tar Heels played NC Courage, the 2019 NWSL champion.
Having earned the ACC's automatic NCAA bid by winning the league tournament in November, the Seminoles passed on official college competition in the interim, instead playing the NWSL's Orlando and Louisville teams twice each, plus some Tallahassee area men's clubs and a friendly against the University of Florida.
"To be honest, it's been such a long year," UVA goalkeeper Laurel Ivory told VirginiaSports.com's Jeff White, "and to see the payoff right now is an absolute gift. I'm not going to sit here and act like we were the only team working from July to now, but we have put everything we have into this year, and for this to become a reality is a blessing."
The Cavaliers are competing in their fourth College Cup and third under veteran coach Steve Swanson, an assistant to Jill Ellis when the United States won the 2015 and '19 Women's World Cups. Krikorian has steered Florida State to 11 College Cups in his 16 seasons.
"When we look back at this year we're going to appreciate the year for what it was," he said, "and recognize that we're very fortunate to be playing and to have a national championship. … When I look around the country and I watch all these other programs, what a fantastic job those kids have done and their staffs have done to get to this stage.
"It would have been easy for all of this just to blow up if the kids in our program, the kids in the other programs were selfish. But I think all of them thought about their teammates as they were making different choices and made an awful lot of really selfless choices and very mature choices that have allowed us to be here."