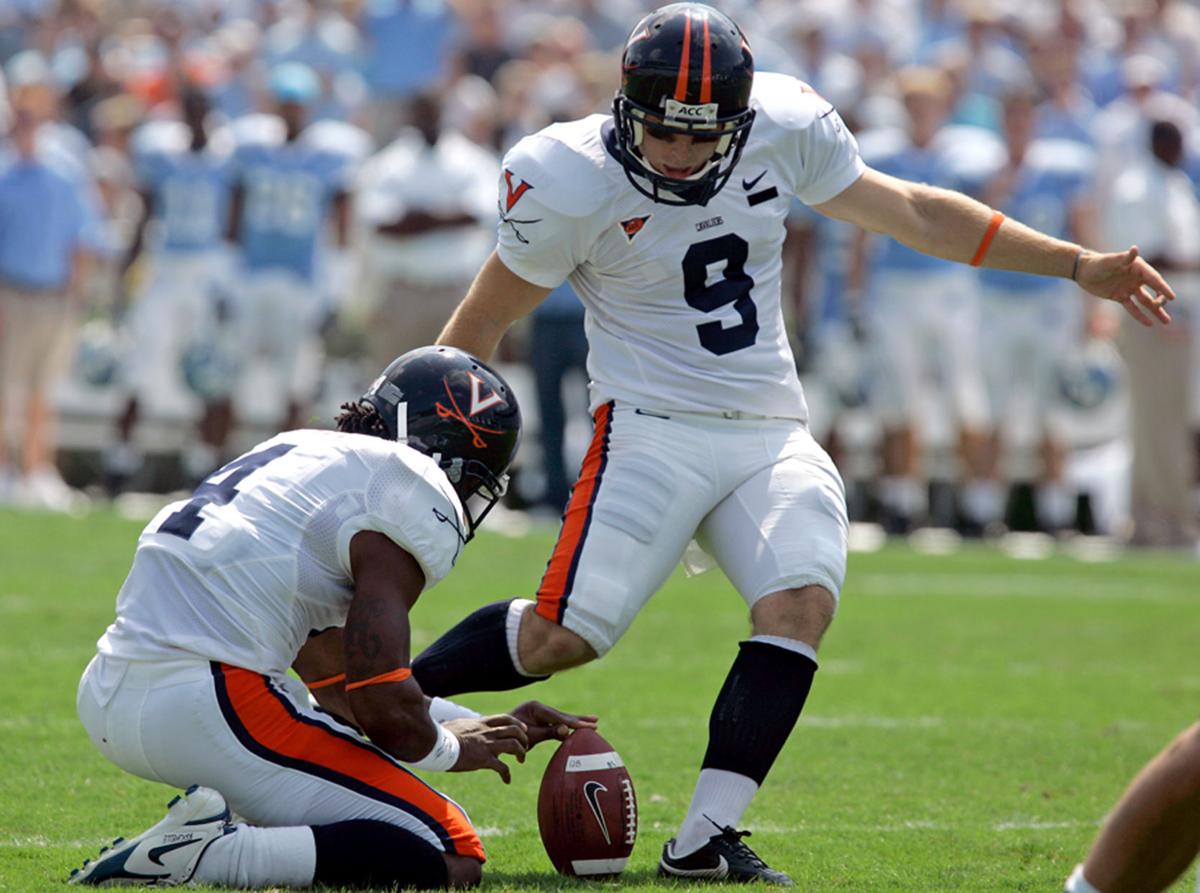 Once believed sacred, several annual college football rivalries have perished on the altar of conference realignment. Pitt-West Virginia, Oklahoma-Nebraska, and Texas-Texas A&M headline the list.
Saturday night at Kenan Stadium, North Carolina and Virginia collide for the 103rd consecutive year, and the 126th time overall, in what the schools call "The South's Oldest Rivalry."
Among Bowl Subdivision programs, only Minnesota and Wisconsin can boast a longer active run of annual games — the Gophers and Badgers have played each year since 1907 and compete for the sport's coolest rivalry trophy: Paul Bunyan's Axe.
UVA-UNC isn't a trophy game, national championships have not hinged on the outcome, and the hostility among fans, players and coaches has remained largely reasonable. But ACC officials were wise to keep the Cavaliers and Tar Heels linked when the league's 2004-05 expansion made a round-robin football schedule unworkable.
That "Amen!" you just heard emanated from Al Groh's home in Hingham, Massachusetts.
Groh's first game as a UVA varsity player was at Carolina, in 1963. He later participated in the series as a Cavaliers assistant coach, Tar Heels assistant coach and UVA head coach.
"The affinity, the enthusiasm for the rivalry, I quickly found out was the same on each side," Groh said of his time at UNC, 1973-77 under Bill Dooley. "Which is what a real rivalry is. When it's more important to one side than it is to the other, it's not a true rivalry. …
"In those days, it was a rivalry all year long."
Virginia vs. North Carolina did not, and does not, supplant UNC's annual clash against N.C. State. Moreover, Virginia Tech's 2004 arrival to the ACC heightened the tensions between the Hokies and Cavaliers.
But the magnitude of UVA-UNC was evident to Groh in that 1963 season opener. Led by Richmond native Ken Willard, a future Pro Bowl running back, the Tar Heels won 11-7, after which a fight — "a pretty lively exchange," in Groh's words — ensued.
Groh never saw that intensity wane, and his precise recall of game details is stunningly accurate. The contests that most engage him were from 2001-09, when as Virginia's head coach he was 7-2 against North Carolina.
Trailing 21-0 at halftime in 2002, the Cavaliers scored 37 consecutive points to win 37-27 at Scott Stadium. Marquis Weeks returned the second-half kickoff 100 yards for a touchdown, and Muffin Curry forced and recovered a fumble on the Tar Heels' subsequent possession to set up a 98-yard UVA scoring drive.
In 2007 at Kenan Stadium, defensive lineman Nate Collins deflected a late 2-point conversion pass to preserve UVA's 22-20 victory. But the game ball belonged to place-kicker Chris Gould, with an assist from team manager Michelle Quiroga — yes, Groh remembers her name.
Gould matched a school record with five field goals, the fourth of which was from 48 yards — after Quiroga intervened. She was stationed directly behind the goal posts to retrieve the ball, and though back judge Virgil Valdez signaled the attempt was short, she knew otherwise.
"She came running up to me," Groh said, "and she was not somebody to be very demonstrative or be very loud. Very efficient and energetic, but this particular time very demonstrative, very emotional."
Gould told Groh that he also believed the kick cleared the crossbar, Groh challenged the call, and officials overturned it after consulting replay.
The following season in Charlottesville, Virginia won the only overtime game in the series, 16-13, as Cedric Peerman ran for the tying touchdown in regulation and the winning score in OT. The decisive touchdown, on a play called "17 load power," came after Marc Verica hit John Phillips on a wheel route down the right sideline, a play call Groh, 77, credits to his son Mike, then his offensive coordinator and now the Indianapolis Colts' receivers coach.
"There's a lot of things I'm not as good at as I used to be," Al Groh said when I applauded his recall, "but fortunately my heart and my mind are in excellent condition."
Current UVA coach Bronco Mendenhall, 4-1 against North Carolina and riding a four-game winning streak in the series, learned of the rivalry's fervor in 2016, his first season in Charlottesville.
As the Cavaliers prepared for the Tar Heels, then-Virginia athletic director Craig Littlepage urgently informed Mendenhall that UNC coach Larry Fedora had surprised UVA two seasons earlier with an onside kick.
Trailing 27-21 late in the fourth quarter, the Tar Heels faced second-and-5 from the Cavaliers' 6, where Eli Harold sacked Marquise Williams for a 10-yard loss, knocking off Williams' helmet. But rather than use a timeout to keep Williams on the field, Fedora inserted Mitch Trubisky for his only snap of the game.
Trubisky threw a 16-yard touchdown pass to T.J. Thorpe, and Nick Weiler's extra point gave North Carolina a 28-27 lead with 4:05 remaining. Fedora then had Weiler attempt an onside kick, which Tar Heels receiver Mack Hollins recovered, allowing UNC to run out the clock.
Two other landmark encounters between the Cavaliers and Tar Heels:
ACC player of the year Lawrence Taylor recorded a 15-yard sack and five other tackles as North Carolina dusted visiting Virginia 26-3, securing the 1980 conference title. The Tar Heels haven't won the ACC since.
In 1983, George Welsh's second season as Virginia's coach, the Cavaliers foiled the No. 19 Tar Heels 17-14, their first victory over a ranked opponent since a 1949 road conquest of Penn. Virginia had lost 42 consecutive games to top-25 teams.
Groh is traveling to Indianapolis for the Colts' game Sunday against the Los Angeles Rams, but he'll be watching from afar to see if UVA and Carolina produce more theatrics Saturday night. Indeed, as our 40-minute conversation ended Thursday, he thanked me for rekindling so many memories.
He also summarized this column's intent.
"Maybe," he said, "give this particular rivalry some of the respect and some of the life that it deserves."