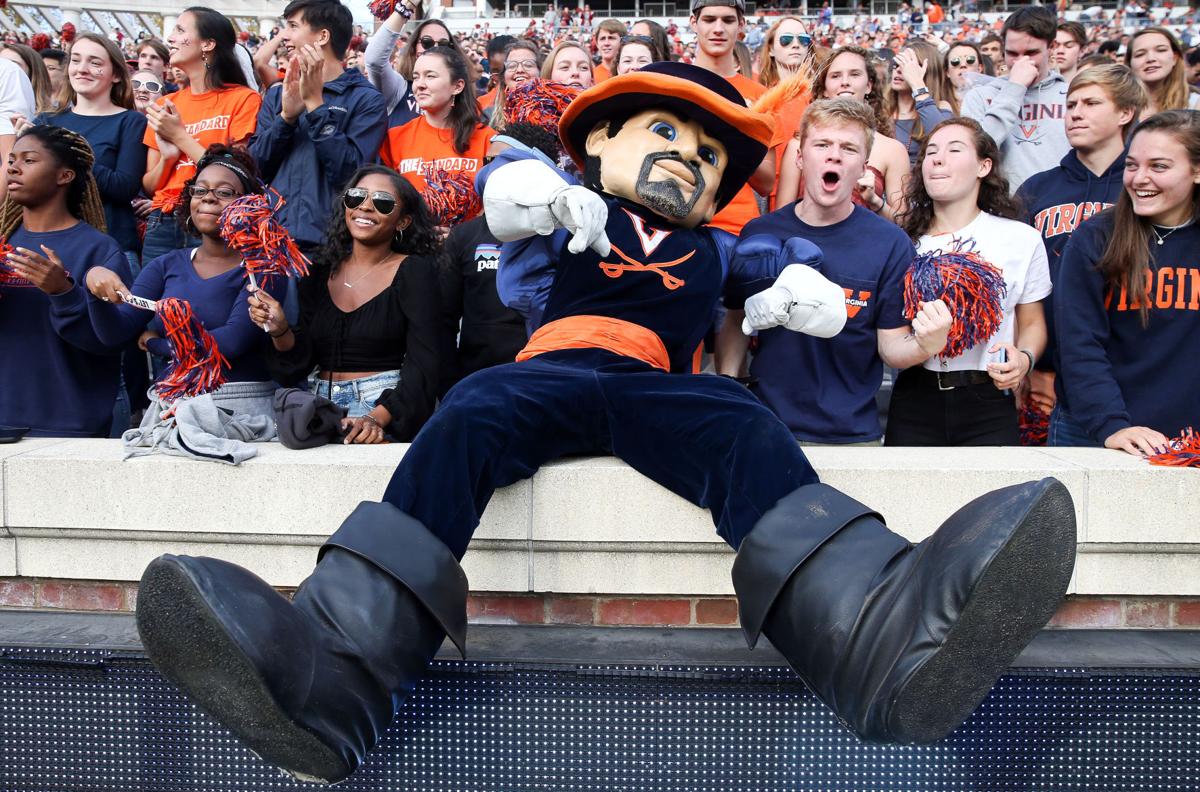 John MacKnight's countenance and tone were cordial and upbeat. Indeed, the University of Virginia's primary care team physician appeared eager to answer any and all questions about the Cavaliers' meticulous preparations for a fall sports season amid our global pandemic.
During a 35-minute Zoom interview Friday afternoon, MacKnight applauded UVA athletes, coaches and administrators for embracing protocols.
He said the ACC's COVID-19 advisory panel, on which he serves, has been an invaluable collaborative resource.
But MacKnight's overarching message was clear: The staggering challenges of testing, contract tracing and mitigation may shutter college athletics yet again, perhaps before the aspirational start of competition in September.
"We have had those sort of off-ramp discussions about how do you make a determination about when it's no longer prudent to be doing what we're doing athletically," he said.
MacKnight detailed the issues that could prompt a shutdown.
Testing infrastructure: The supply of tests and the turnaround of results vary among regions and institutions, and those disparities will become more pronounced if infections continue to surge.
NCAA guidelines suggest athletes in high-risk sports such as football be tested 72 hours prior to each contest, and thanks to the UVA Health System, MacKnight said the athletic department is learning test results in less than 24 hours.
Others aren't as fortunate.
"Tests are now widely available in many places, but results are often taking so long to come back that it is more or less pointless to get tested," Elisabeth Rosenthal, editor-in-chief of Kaiser Health News, wrote in the New York Times recently. "If it takes up to two weeks to get results, we can't detect brewing outbreaks and respond with targeted shutdowns."
"These [tests] are becoming quite precious resources," MacKnight said, "and so figuring how as an athletic department you can navigate through some of those limitations and still figure out how to meet the standards that are being set is tough. …
"The ACC is very geographically diverse. We have a broad footprint, and the schools are diverse in regard to school size and private institutions and public institutions. So what I'm appreciating more and more is how decisions are made at those institutions and what the financial picture looks like at each of those institutions, how many staff people they have to actually put all these things in place. Very different, and so what we are blessed with in large part at UVA many institutions do not have. So if they're going to meet the standards that are being set, they have to go out and pursue that in other ways."
But an increase of infections in the Charlottesville region could derail current testing efficiencies.
"We absolutely will be good stewards of the limited resources," MacKnight said. "So we're working on backup plans if the chemicals, if the materials required for testing are in limited supply and we see a surge of cases, we've got some backup strategies where we can make sure we can still meet our standards that the ACC and the NCAA are going to be laying out and not take away from those individuals in our community who need those resources.
"I think the other sort of unfortunate reality is, if we reach the point where we're critically challenged in regards to testing supplies and testing capability and it's putting a strain on the Health System, probably sports at that point are not going to be a priority. It may already be the circumstance then where the institution has decided we did the best we could, but we simply can't pull this off."
Virginia athletics is not revealing the cost of its COVID-19 testing, but MacKnight said the UVA Health System is charging less than the commercial lab average of about $125 per test.
"If you're going to compete," MacKnight said, "you're going to have to do the testing, so for some of our conference colleagues that do not have a health system or a major hospital system associated with them, they've been relegated either to basically creating their own labs and buying their own equipment and their own chemicals and then having their academic folks basically run the lab for them, or they've contracted with these larger commercial labs to do it."
Contact tracing: Following the lead of the Centers for Disease Control and Prevention, the NCAA is recommending a 14-day quarantine for athletes who have had close contact with COVID-19. The CDC defines close contact as mere touching and/or being within 6 feet for at least 15 minutes.
"The contact tracing element of the protocol we have in place right now, to me, is arguably the biggest challenge that we face in trying to pull off the season," MacKnight said, "because you may have a relatively small number of student-athletes who are actually ill, but you may lose a very large number of student-athletes because they were in close proximity to those few individuals who are sick. …
"So as hard as it is to face the notion that completely well individuals who feel fine have to sit and not participate for 14 days because they were close to someone who is sick, I think at this stage it's the only way we can approach it."
Mitigation: UVA announced Friday that four of 235 returning athletes tested positive for COVID-19, a rate MacKnight found encouraging. But the general student body has yet to return, and the first contact practice has not been staged.
"I think we're embracing that as a major hurdle," MacKnight said. "Testing is wonderful and testing is going to tell the tale at least a reasonable amount of time for these guys. But the challenge is going to be how well they can continue to be avoidant of the circumstances that potentially could put them in harm's way from an illness standpoint. No magical answers there aside from the things we've encouraged them to be doing. It's just whether they can continue to be as true to that commitment as they have been up to this point."
Has MacKnight advised athletes to avoid the potential virus exposure of in-person classes?
"My gut sense is that most of the kids at this point are looking at the online options as relatively more appealing as long they can still meet the demands that they have academically and not detour themselves from their course work," he said. "We have not made any across-the-board recommendations to do that as a means to preserve sport. They all understand what the implications are there, and I suspect as their course of academic work will allow, they'll take advantage of that as much as they reasonably can."
As Monday's news about a COVID-19 outbreak among the Miami Marlins baseball team reminds, preserving sports is a daunting task at every level.