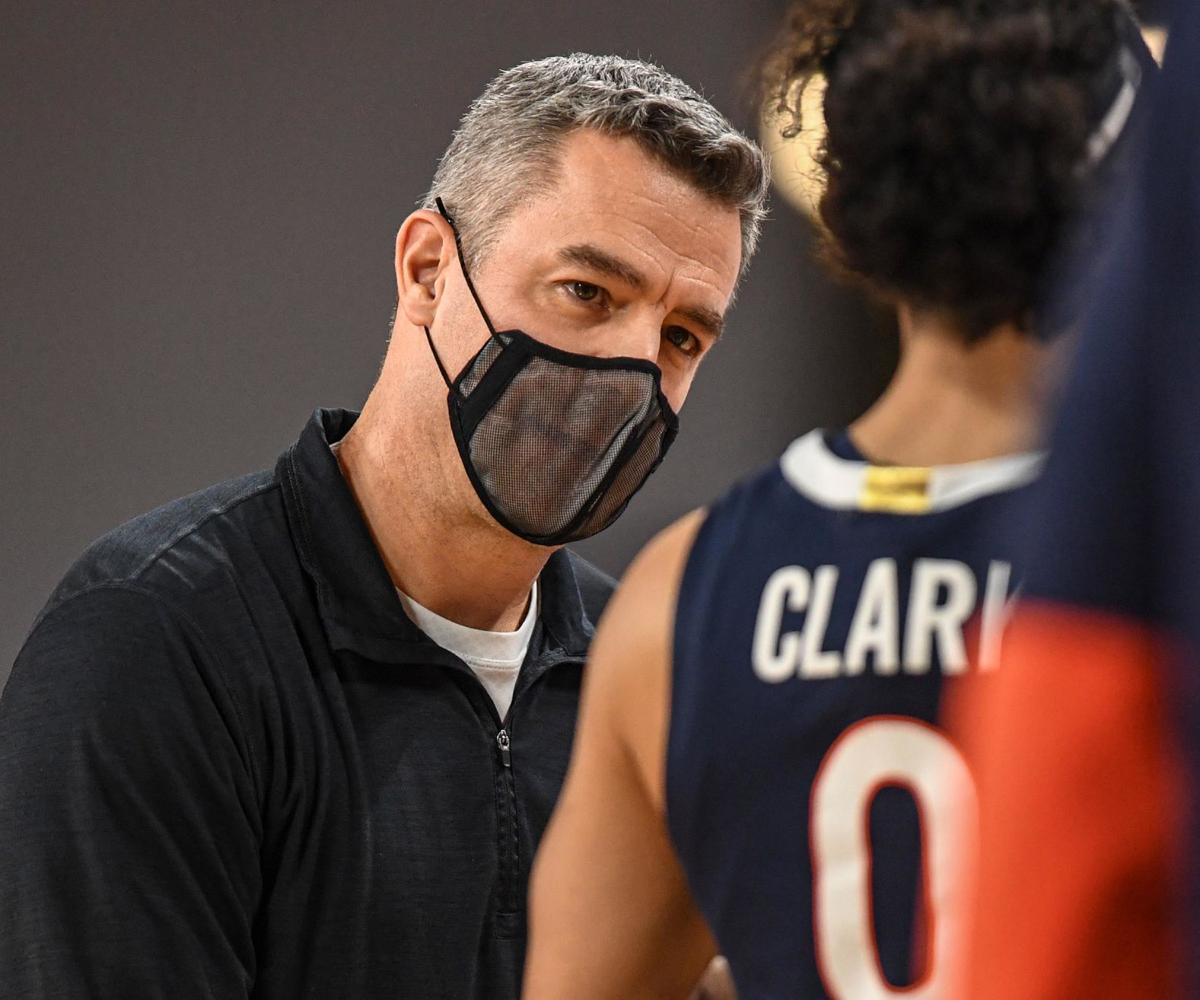 CHARLOTTESVILLE – Retiring Duke coach Mike Krzyzewski makes his final appearance at John Paul Jones Arena on Feb. 23, in a 7 p.m. game at Virginia that will be televised on ESPN, and former UVA players Justin McKoy and Casey Morsell get reunions with the Cavaliers in their new home arenas this season.
Those are some of the highlights of Virginia's ACC basketball schedule, released Thursday night, a slate that also includes a Jan. 12 home date with rival Virginia Tech and a return trip to Blacksburg a month later, on Valentine's Day.
Virginia also plays at Duke, the likely ACC preseason favorite, on Feb. 7. It opens ACC play with a pair of conference home games, against Pittsburgh (Dec. 3) and Clemson (Dec. 22).
In addition to those games, UVA has plays at Pittsburgh (19) and Clemson (Jan. 4), and has home-and-homes with Louisville (Jan. 24 at home and March 5 away), and Miami (Feb. 5 at home and Feb. 19 away).
This will be the fourth straight season that Virginia ends the regular season against Louisville. It's won the previous three of those finales.
UVA will host Wake Forest (Jan. 15), Boston College (Feb. 1), Georgia Tech (Feb. 12) and Florida State (Feb. 26), and play at Syracuse (Jan. 1), at North Carolina and McKoy (Jan. 8), at North Carolina State and Morsell (Jan. 22) and at Notre Dame (Jan. 29).
The ACC tournament will be in Brooklyn, New York from March 8-12.
With that pair of ACC home games in December to kick off league play, UVA gets the chance to ease into its conference schedule some.
The end of the Cavaliers' schedule could be the most trying portion. After back-to-back road games at rival Virginia Tech and at Miami, they host potentially two of the top teams in the conference in Duke and Florida State, then go back on the road to end the regular season at Louisville.
There's also a jam-packed stretch from Jan. 19-29 where Virginia plays three of its four games in that 10-day window on the road – at Pittsburgh, at N.C. State, then home for Louisville before going back on the road to Notre Dame.
UVA went 10-1 at home last season and 6-3 on the road.
The Cavaliers had previously announced their non-conference schedule, which includes home dates with Navy (Nov. 9) for the season-opener, Radford (Nov. 12), Coppin State (Nov. 19), Lehigh (Nov. 26), Iowa (Nov. 29) and Farleigh Dickinson (Dec. 18), road games at Houston (Nov. 16) and James Madison (Dec. 7), and a pair of games in the Legends Classic in Newark, N.J. (Nov. 22-23), where they'll face Georgia and then either Northwestern or Providence.
Georgia's roster includes a third UVA transfer – Jabri Abdur-Rahim.
Krzyzewski has been Duke's coach since 1980, winning 1,097 games with the Blue Devils and leading them to five national titles. He announced this summer that this season would be his last.
UVA went 18-7 last year, including a 13-4 mark in ACC play, but lost in the first round of the NCAA tournament to Ohio.
To get back the postseason, it must replace Sam Hauser, Jay Huff, and Tomas Woldetensae, all seniors last season, plus Trey Murphy III, who left early for the NBA Draft, and McKoy, Morsell and Abdur-Rahim, who transferred in the offseason.
Virginia did add a pair of transfers in Indiana guard Armaan Franklin and East Carolina forward Jayden Gardner.