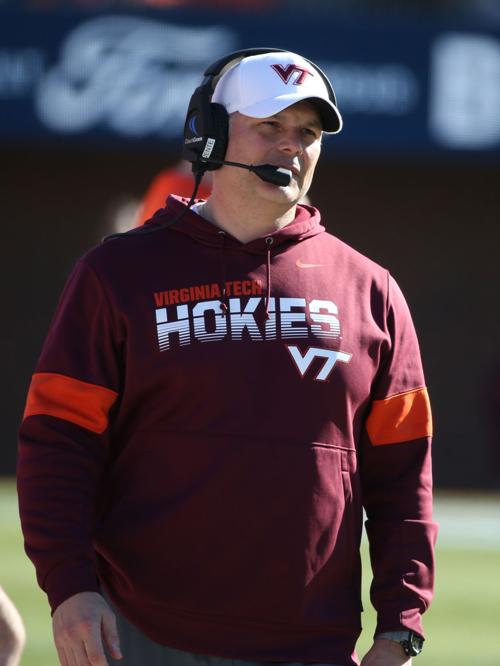 College football's first play from scrimmage went for 75 yards and a touchdown. Game 7s in the NBA and NHL playoffs, plus the Kentucky Derby stretch run, produced high drama.
And no matter how strange or barren the venue, no matter how contrived the crowd noise or virtual the spectators, it's been grand to watch.
We sports junkies needed this, right? Enough of the vintage replays. Enough of the will-they or won't-they-play chatter.
Six months have passed since COVID-19 essentially shut down the country. Half a year with no finish line in sight, no clue when the pandemic might ease.
And that's the hard part. A target date would allow us to strive, plan and occasionally exhale.
Alas, no. Online learning, social distancing and myriad other COVID-19 precautions remain daily components of life.
Lacking the resources for testing and other protocols, most high school and college sports remain shelved. But the pros have returned. The NBA, NHL and Major League Baseball. International and domestic soccer and golf. Boxing and Ultimate Fighting Championship. Auto and horse racing.
Segments of college football recently joined them, and Virginia and Virginia Tech are poised to start football — against one another no less — and fall Olympic sports later this month.
"Absolutely," Hokies football coach Justin Fuente said of the return-of-sports buzz, "from UFC to golf to basketball. I even watched a soccer game the other day. Not that I don't like soccer, [but] I'm not a large soccer consumer. It was refreshing to have [sports] back. I felt like at first, the first couple of events I watched with no fans, it was odd, and now it's gotten to where it's kind of normal now."
With their extreme loyalty, piercing voices and gambling vices, fans are the lifeblood of sports. They buy jerseys, flock to stadiums and tailgate like champs.
They are missed. But better to have sports without fans than no sports at all.
"I think it's funny watching the NBA," Virginia running back Wayne Taulapapa said, "the way that they have their [virtual] fans within the stands. … But at the end of the day, as long as they're playing the sport and getting the reps in and what not, and continuing on with the game, I think it's professional and it's working out well."
Spectators bring energy, which athletes crave. Despite that void, we've witnessed some extraordinary performances and moments.
Austin Peay's CJ Evans Jr., took an option pitch and weaved 75 yards through Central Arkansas' defense on college football's first snap. Authentic outdueled favorite Tiz the Law in Saturday's Kentucky Derby.
Dallas Stars rookie Joel Kiviranta's overtime goal against the Colorado Avalanche capped the NHL's first Game 7 hat trick since Wayne Gretzky's in 1993 for the Los Angeles Kings. The NBA's two opening-round Game 7s were decided by a combined 4 points.
Indeed, the NBA's Florida bubble has been appointment viewing.
Denver's Jamal Murray and Utah's Donovan Mitchell became the first tandem in league history to score 50 or more points in the same playoff game, and Mitchell's 57 points in the series' opening contest rank No. 3 in postseason history behind Michael Jordan's 63 and Elgin Baylor's 61.
Murray is the first player since Allen Iverson with three consecutive 40-point playoff outings, and after the Nuggets' 80-78 Game 7 victory, Murray helped a distraught and prone Mitchell off the deck. Exhausted and dazed, the two then embraced.
Similarly, Luka Doncic's 43-point, 17-rebound, 13-assist triple-double for the Dallas Mavericks against the Los Angeles Clippers put him in Hall of Fame company. The only previous playoff games of at least 40 points, 15 boards and 10 assists were authored by Oscar Robertson and Charles Barkley, that nugget courtesy of ESPN.
And Doncic's step-back 3-pointer at the buzzer in overtime that day? Well, let's just say Twitter fawned.
"Luka we are not worthy!!! Dwyane Wade tweeted.
"Step back to freedom," echoed Portland Trail Blazers guard CJ McCollum.
Nate Archibald in 1972-73 is the only player to lead the NBA in scoring and assists in the same season, and Doncic is gifted enough to join him. He's that creative a passer, that versatile a scorer and, at 6-foot-7, also an excellent rebounder.
One more Luka note: He's 21 years young.
The unique 2020 sports schedule continues this fall with two golf majors: the U.S. Open on Sept. 17-20, the Masters on Nov. 12-15, both months later than usual. Neither will have spectators, and no sport is remotely close to hosting a full house.
"I know fans are anxious to get back into the venues," Fuente said. "Obviously, we have got to do it the right way. But it's been nice to see some people doing something out there, whether it's playing golf or the NBA playoffs."
NASCAR's playoffs descend upon Richmond International Raceway this week, with Chesterfield native Denny Hamlin a prime championship contender. The Kansas City Chiefs begin defense of their Super Bowl title Thursday, and the Washington Football Team, unburdened by expectations but saddled with disgraced ownership, opens Sunday.
Feast on it all. You're entitled.