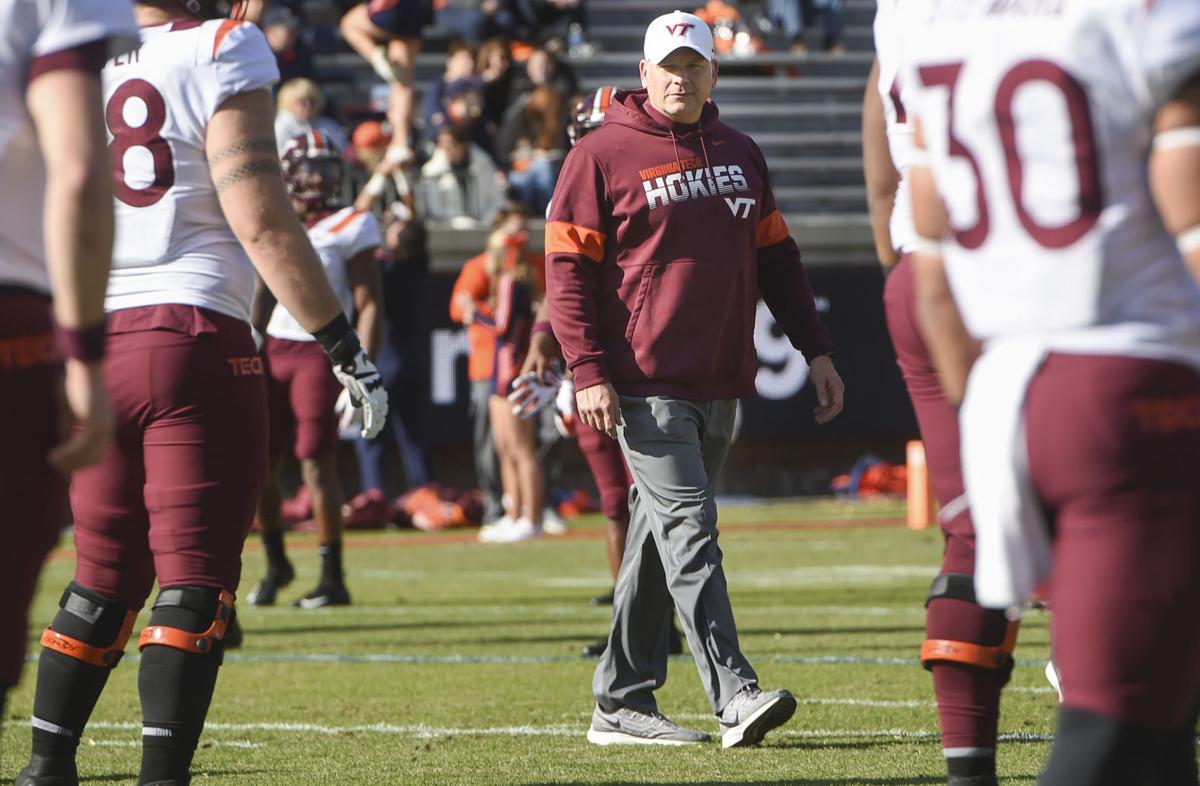 One game is two weeks late, the other seven weeks early. Either way, we'll take it.
Nineteen other states have hosted Football Bowl Subdivision contests this month. Saturday, pandemic willing, Virginia joins the list — finally.
Duke-Virginia and North Carolina State-Virginia Tech are polar-opposite matchups, but both are welcome for the college football-starved among us.
The Cavaliers will start the state doubleheader, and their season, at 4 p.m., against a wounded opponent they've beaten the past five years. The Blue Devils (0-2) have been credible on defense, sloppy on offense, opening with a 27-13 setback at No. 7 Notre Dame, followed by a 26-6 home loss to Boston College.
Mirroring its recent struggles against UVA, Duke ranks last nationally in turnovers with seven and in turnover margin at minus-5. Opponents have recovered each of the Devils' five fumbles.
That's crippling for darn near any program, especially one that isn't stocked with top-25 talent. A defense headlined by ends Victor Dimukeje and Chris Rumph II figures to keep Duke competitive, but unless Clemson transfer quarterback Chase Brice and the offense shake their funk, the Devils, 5-7 last year, will endure their first consecutive losing seasons since 2011-12.
An exceptional offensive mind, Duke coach David Cutcliffe has taken over play-calling duties this year. The switch has yet to translate.
"I take full responsibility," Cutcliffe said after the BC loss. "I do. Turnovers and circumstances, the way our team played, that's got to fall on the head coach. … I've got to get better. It's just plain and simple, and we can and will. And then we have to take care of the ball."
Four of Duke's five turnovers Saturday came inside Boston College's 35-yard line, and the other, a Damond Philyaw-Johnson fumble at the Devils' 12, set up an Eagles' field goal. Translation: Duke squandered four scoring opportunities and gift-wrapped one for BC.
Takeaways are also the root of Virginia's recent ownership of Duke. During the Cavaliers' five-game winning streak in the series, they have created 18 turnovers and committed seven.
With established playmakers such as outside linebackers Charles Snowden and Noah Taylor, UVA appears poised to continue that trend Saturday in a game that was originally ticketed for Nov. 14 on the ACC's amended schedule.
Officials shifted the date to Sept. 26 after the Sept. 19 Virginia Tech-UVA contest was postponed because of virus issues within the Hokies' roster. Otherwise, the Cavaliers would not have opened until Oct. 3 at Clemson.
Tech and N.C. State were supposed to clash Sept. 12, but infections on State's campus and resulting contact tracing decimated the Wolfpack roster. Devin Leary, State's projected starting quarterback, missed 20 days of training camp because of contact tracing and was not ready for last Saturday's opener against Wake Forest.
Enter Bailey Hockman, who other than a pick-6, performed admirably in a 45-42 Wolfpack victory. Leary and Hockman both started games last season, and here's guessing both see the field Saturday at Lane Stadium (8 p.m., kickoff).
Tech and State haven't met since 2015, and their head coaches, Justin Fuente and Dave Doeren, have competed against one another just once. Fuente was Texas Christian's co-offensive coordinator, and Doeren was Wisconsin's defensive coordinator, when the Horned Frogs beat the Badgers in the January 2011 Rose Bowl to complete an undefeated season.
Fuente and Doeren overhauled their respective staffs during the offseason, and Doeren hired former Hokies assistants Charley Wiles (defensive line) and Brian Mitchell (cornerbacks). But the most notable addition Saturday was offensive coordinator Tim Beck, a former offensive coordinator at Texas, Ohio State and Nebraska.
State averaged a meager 16.1 points in its eight ACC games last year, scoring 13 touchdowns and finishing 1-7. The Wolfpack scored six touchdowns against Wake and rushed for 270 yards.
Running backs Ricky Person Jr., Jordan Houston and Zonovan Knight combined for seven runs of at least 20 yards. According to WRAL's Joe Giglio, State running backs had only 10 such rushes last season.
Taking a direct snap, Person also completed a third-quarter jump pass for a 2-yard touchdown to receiver Devin Carter. It wasn't artistic, but it was effective, an example of Beck's imaginative offense.
Beck has considerable history with Tech. He was Kansas' passing game coordinator when the Jayhawks defeated the Hokies in the January 2008 Orange Bowl, Nebraska's running backs coach when the Cornhuskers lost to Tech in 2008 and '09, and Ohio State's co-offensive coordinator in 2015 when the Buckeyes won in Blacksburg.
Now, if everyone can just get to Saturday. ACC programs administered COVID-19 tests Monday and will again Wednesday and Friday.
Virginia coach Bronco Mendenhall said Monday that his team remains virus-free, but issues clearly remain at Virginia Tech.
"We will not have a full roster," Fuente said. "I hope we are able to play."
The Hokies and Cavaliers are the only ACC teams yet to play a game. The waiting, worrying and protocols have been exhausting, and here's to Saturday offering all concerned unbridled joy at the opportunity to compete.
Look at it this way: Before the virus, Tech was supposed to open against Liberty. Then it was N.C. State, UVA and back to N.C. State. The Cavaliers have gone from Georgia to VMI to Virginia Tech to, for about 10 minutes, Clemson and to Duke.
Little wonder these young men are eager and anxious.
"I hope that we play well, we play clean, we play effectively," Mendenhall said. "But I really would like to see our players just enjoy playing football."