Kelsey Knoche always says she's not going to tell Ryan Odom who he should be playing or what sets to run.
But pretty much everything else that has anything to do with Utah State, and now Virginia Commonwealth University basketball, comes across the desk of the former Aggies and new Rams director of operations.
"I'd always hoped that we would get back East, and thought obviously with Ryan's connections and background that it was possible," said Knoche (pronounced knock-ee), a Fairfax native and Annandale High graduate with strong roots in the college basketball world.
"But I don't think I ever thought that I would be this close to home again."

Knoche will handle everything VCU basketball-related, from scheduling to recruiting, travel and compliance.
Her parents, one brother and plenty of friends still live in Fairfax, and Knoche said they were thrilled upon hearing she would be following Odom to Richmond.
Speaking last Thursday as the recruiting whirlwind of building VCU's largely new roster finally began to subside and the move-in process neared a merciful conclusion, Knoche detailed an upbringing centered around Maryland basketball.
Kelsey played at Annandale and spent much of her youth around Maryland hoops, with memories spanning from the 2002 national championship team led by Juan Dixon and Steve Blake to the 2010s years under former coach Mark Turgeon.
"I grew up in basketball; I've always loved college basketball," she said.
"I don't know that I thought it could be a career for me just because there aren't a ton of women obviously. But I was really fortunate to have the opportunity just from knowing people in the program to work (at Maryland) during college.
"And here I am, the rest is history, it's crazy."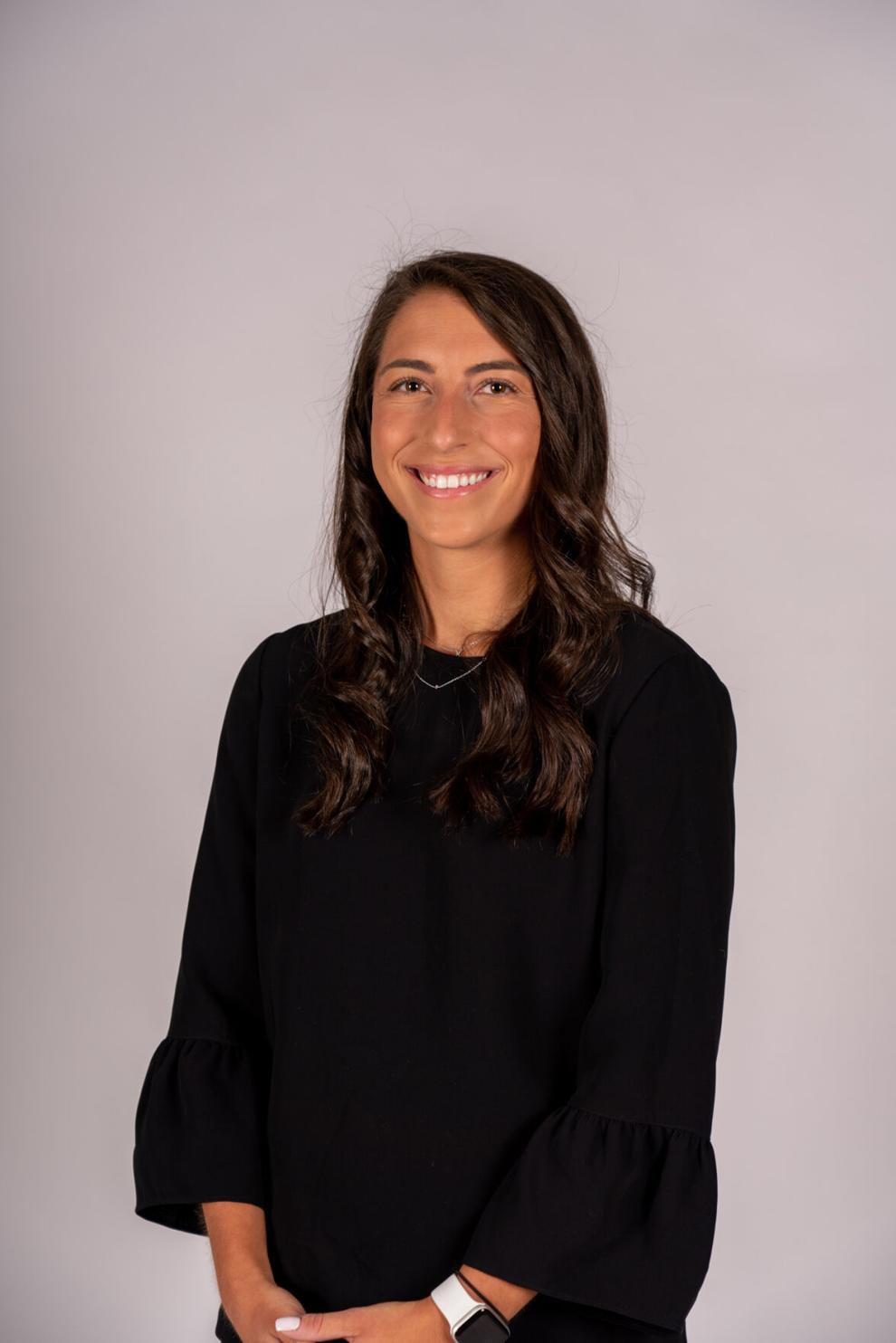 'Something I really enjoyed doing'
Knoche said her father lived and died by Utah State games for the past two years, but it was difficult for him to make it out to watch them in person.
So it's probably safe for Rams fans to expect a relatively regular Terrapin guest at the Siegel Center going forward.
Kelsey studied journalism at Maryland, but said she did more work for the men's basketball program than she did in school, treating her responsibilities for the Terps as a full-time job virtually right off the bat.
Her role expanded from putting in tons of hours as an underclassman student helping out the program to operating as an assistant coordinator for six years from her graduation in 2015 to the move to Utah State in 2021.
Over that time, she handled anything that had to do with the team off the court, from admissions and compliance to coordinating recruiting visits, team travel and coaches' schedules.
"In that time, I realized this is something I really enjoy doing, especially the operations side of it," Knoche said.
"That was kind of my thought and goal, always, to have the ops job."
As a college hoops lifer, Knoche is often struck by how small the basketball world is.
Such was the case in her chance connection with Odom. Knoche ran all the summer camps at Maryland, where the video coordinator on staff had previously worked with Odom at the University of North Carolina at Charlotte (2010-2015).
So when Odom was in the area as the head coach at the University of Maryland, Baltimore County (2016-2021), he would bring his kids to Terrapins summer camps. Odom and Knoche would chat when the coach dropped off his sons. It was friendly, but Knoche never thought much of it.
Then a couple of years went by and the Retrievers took down the University of Virginia in a historic upset that rocked the college hoops world. And all of a sudden, it seemed to Knoche, she knew a rising star.
"Everyone in the whole world knew who he was at that point, and he was just still the normal guy that I met a couple years prior," Knoche said.
So when Odom left for Utah State, the only person who did not follow him from UMBC was his director of operations.
Knoche got the call in July 2021.
"I think my first response was 'Where is Utah State? I've got to look at a map," Knoche said with a laugh.
"It was a hard decision because I was living in D.C. at the time and you're taking me to a town much smaller and much more remote. I was working at my alma matter and had been there so long. But I just kind of knew, and I knew right away. I knew getting on the plane to fly back that I needed to take it.
"I thought it was a really cool opportunity, and I thought so highly of (Odom) and the person he was the more I asked around in basketball about him, it was unbelievable the responses I was getting and all the great things people had to say about him."
'I do think it's improving'
Knoche did think twice about a career in college basketball because opportunities for women are limited.
Among all men's Division I teams in 2020-21, women held 8.7% of the assistant coaching positions, the report found. Specifically for men's college basketball throughout Divisions I, II and III, 0.3% of all assistant coaches were women for the 2020-21 season.
Knoche said the Mountain West had three female directors of operations, an anomalously high number for a conference. She thinks there are fewer than 15 women in her position nationwide in Division I men's basketball.
Duquesne lists Rachel Lichtensteiger as its director of business and travel operations. But Knoche is the only female director of basketball operations in the Atlantic 10.
"I do think it's improving," Knoche said of gender equity in college basketball.
"I was super fortunate that Coach (Odom) kind of saw the value in that, because I know there are plenty of men out there who probably aren't crazy about having a female on their staff, just kind of old-school. But I do think it's getting better; you see more and more every year which is really cool."
'Everything you could ever want is in the city'
At VCU, Knoche said every day has been different, though it has felt like most involved a visit from a prospective recruit.
She is in charge of planning official visits and handling housing, admissions, compliance, travel and transcript inquiries. She even plans workout schedules and is sorting out the Rams' foreign tour in August.
A big part of Knoche's early crash course was learning the typical itinerary for a recruiting visit to VCU. Director of sports performance Daniel Roose helped with that a great deal, as did former Rams Darius Theus and Bradford Burgess, as well as the support staff for other programs like women's basketball and baseball.
The never-ending recommendations for Richmond's culinary scene have been fun to field for a staff of foodies, said Knoche, whose only familiarity with Richmond prior to Odom's move was a couple of summer basketball camps at the Siegel Center when she was a kid, plus ample drive-thrus on I-95.
"Our big thing especially with a couple of the transfers we've brought in was really using the city and the fact that everything you could ever want is in the city — great restaurants, really nice dinner spots and then you've got hole-in-the-wall breakfast spots, literally everything you could want," Knoche said of the presentation to recruits.
"So we really have emphasized going to places in the city and being close to campus."
Chief among Knoche's charges is the weighty task of scheduling for a mid-major program typically fighting for at-large bids to the NCAA tournament.
She called the practice a science and an art. Many in the college hoops world praised Utah State last season for how its scheduling nuance resulted in notably high numbers in the NCAA NET rankings and other metrics that factor into a program's tourney resume.
Knoche largely attributed that to scheduling opponents (she used Oral Roberts as an example) that went on to have strong seasons in conference play.
She will seek to accomplish the same in a comparable task at VCU. Some games like home-and-home returns with Temple and Memphis were already locked in for the upcoming season, plus a strong holiday tournament field in Orlando.
But Knoche is working on completing the puzzle right now.
In filling out the schedule, she works closely with director of analytics Matt Hart. Knoche might text Hart a few schools she's looking at as prospective opponents, and ask Hart to run the projections on what their roster and conference look like, and where they may end up in the NET rankings.
She and Hart then bring those numbers to Odom, and ask how he feels about playing X opponent at Y location on Z day.
Amid the age of the transfer portal with extensive roster mobility such as that experienced by VCU this offseason, projecting prospective opponents is harder than ever, she said.
Knoche's mentors and influences span the basketball landscape.
She started working for Turgeon when she was 18, and said he and his family taught her a lot about life in the sport. Former Terps director of ops Dustin Clark was a close friend and cherished mentor.
Nima Omidvar, currently an assistant at Coastal Carolina, and Morgan State head coach Kevin Broadus also were among the many who contributed to Knoche's growth in College Park.
And she praised her colleagues like Hart who have accompanied her from Utah State after helping Knoche navigate a new town on her previous stop in a college hoops journey that now brings her back east, just about 90 miles from her hometown.
"I'm super grateful for them and really lucky to still be with them," she said.
"It's super exciting for us to all be here together."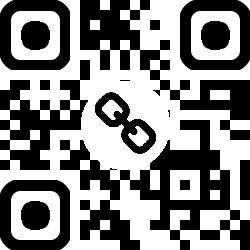 Zach Joachim (804) 649-6555
Twitter: @ZachJoachim