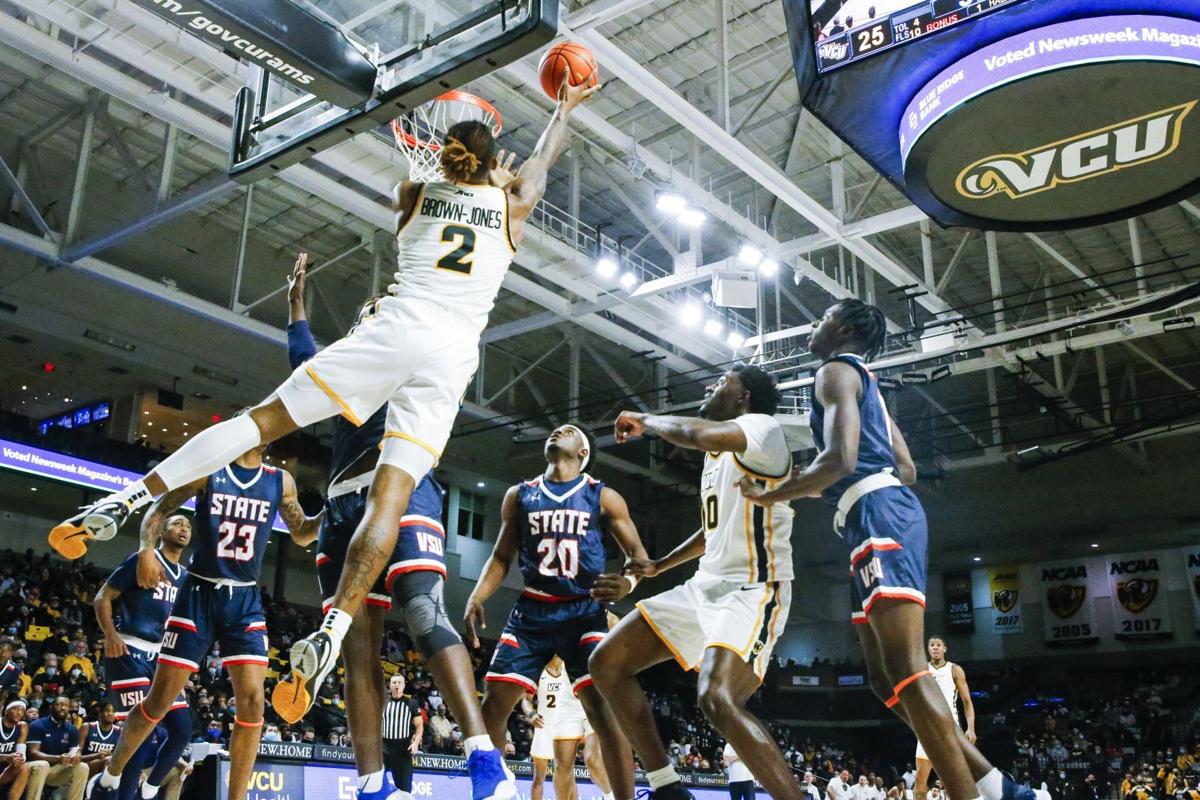 For VCU, another disappointment at home will be immediately followed by a major opportunity this week.
The Rams will travel to Paradise Island, Bahamas, to play in the Battle 4 Atlantis, part of a quality eight-team field that also includes Syracuse, Arizona State, Auburn, Baylor, Connecticut, Loyola Chicago and Michigan State.
It'll be three games in three days, and VCU will play Syracuse to start, on Wednesday at 5 p.m.
"It's a big opportunity for us, just to show how good we really are," VCU forward Mikeal Brown-Jones said. "I mean, today and the last time we played at home, we had a couple hiccups. But I feel as though for the most part, as a team, we're much, much, much better than what we're performing as."
But to see the type of success they would like to see in the Bahamas, the Rams' performance will have to get closer to their potential — on the offensive end, especially.
Offense is what coach Mike Rhoades said is going to be top of the list in preparation for the Battle 4 Atlantis. The play on that end was better Saturday against Chattanooga, in some respects.
The Rams shot 47.8%, a season high by far. Rhoades felt his team was more consistent there, with better flow. Just not enough consistency to beat a seasoned team like Chattanooga, he said.
And turnovers continue to be a concern for Rhoades. VCU's 14 Saturday were a season low, but still not as low as the Rams would like.
"We had some lousy turnovers again," Rhoades said. "Jumping up in the air to pass the ball. Fifty-fifty passes."
And VCU's search for better offensively will have to come against what can be a challenging defense to crack, Syracuse's signature 2-3 zone.
But the Orange are coming off a loss, too, having just given up 100 points to Colgate on Saturday.
"Our actions against zone, our guys know what to do," Rhoades said. "We just got to be really aggressive against it. And put pressure on them."
VCU, after Wednesday, will play either Baylor or Arizona State on Thursday at 5 p.m. or 7 p.m., then a team to be determined on Friday.
The Rams, Rhoades said, have to let their hair down on the offensive end, metaphorically speaking. He wants more aggression, and less frustration, when things aren't going their way.
"But you got to learn that through experience," he said. "And we're doing that. We're learning the hard way."
Now VCU will hope for progress, in one of its biggest weeks of the regular season.
(804) 649-6442
Twitter: @wayneeppsjr