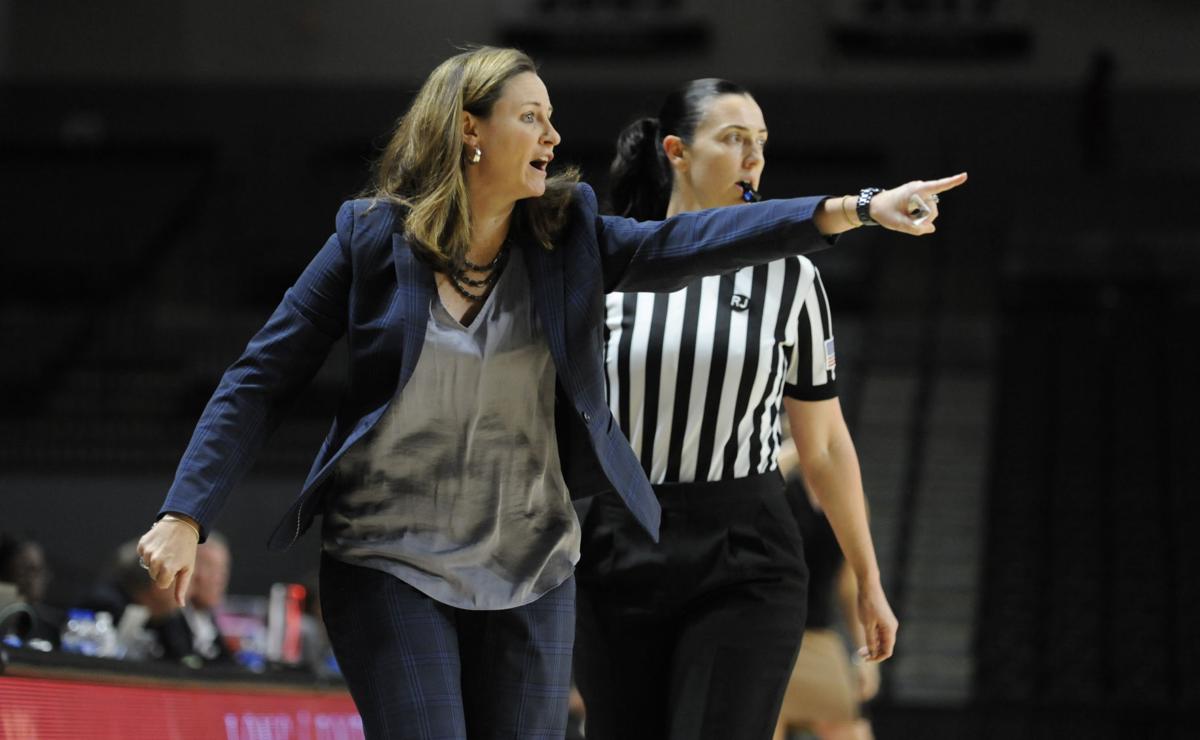 VCU women's basketball announced a seven-game nonconference schedule Wednesday that will include a heavy road slant.
All but one of the Rams' out-of-conference games are set to be played outside Richmond. The slate will begin with a three-game event at Arizona State.
In Tempe, VCU's season will tip off against Saint Mary's (Calif.) on Nov. 25. The Gaels made 9.3 3-pointers a game last season, eighth in the country. The Rams will then play Arizona State on Nov. 27. The Sun Devils were picked sixth in the preseason Pac-12 poll, released earlier Wednesday.
The Rams will finish play in Tempe with a game against Stephen F. Austin on Nov. 28. The Ladyjacks are the preseason favorite in the Southland Conference. They were ninth in the nation in scoring defense last season, limiting opponents to 54 points per game.
VCU's only home nonconference game will come on Dec. 3 against Buffalo. Buffalo's Dyaisha Fair averaged 22 points last year as a freshman, which was fourth in the country. Her 2.8 steals per game were 20th in the nation.
On Dec. 6, the Rams will travel to play Old Dominion. The Monarchs were picked third in the preseason Conference USA poll. ODU, like Stephen F. Austin, was another top defensive team last year, holding opponents to 55.3 points per game, 15th in the nation. DeLisha Milton-Jones was hired to lead the Monarchs in April, replacing Nikki McCray-Penson, who took the job at Mississippi State.
A game at East Carolina on Dec. 9 is next on the schedule. Lashonda Monk, last year's American Athletic Conference defensive player of the year, collected 125 steals in 2019-20. That was an ECU record and third in the nation. Dominique Claytor nabbed an additional 92 steals, tied for 14th nationally, to help the Pirates compiled 407 total steals last season, second in the country.
The Rams' nonconference slate will conclude at Vanderbilt on Dec. 17. Guard Jordyn Cambridge is back for the Commodores, though she's recovering from a knee injury suffered at the end of last season. Her 85 steals last season tied for 18th in the nation.
VCU's Atlantic 10 schedule has not yet been released, but is expected to be unveiled on Thursday.
(804) 649-6442
Twitter: @wayneeppsjr