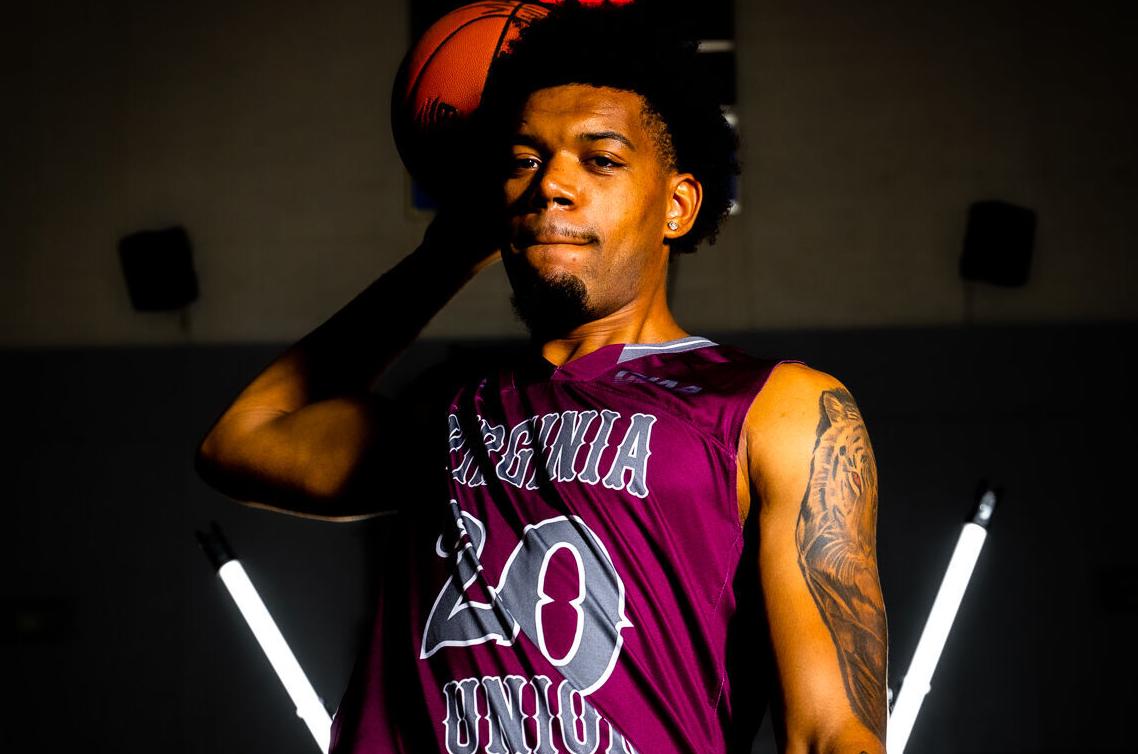 This story involves a math major, so let's first get to a number.
Virginia Union's Raemaad Wright leads the CIAA in rebounding (8.5 rpg). It's not as if he is a towering post player. Wright, a junior from Suffolk, is 6-foot-7.
"When I first started playing basketball, because I was always one of the tallest kids out of the group, the coaches emphasized to me, 'Rebound the ball,'" Wright said. "I try to go out every night and tell myself, 'Nobody is going to outrebound me.' "
The second half of the VUU major for Wright, who intends to become a mechanical engineer, is physics, which deals with interaction. And the Panthers, as a group, specialize in that.
Heading into Saturday's game at Virginia State (5-7, 2-3 CIAA), VUU (10-3, 3-0) leads the CIAA in assists (15.6 apg). No Panther averages more than 11.8 points (6-5 junior Robert Osborne, from Hermitage High). Nine VUU players average between 5.4 and 11.8.
Wright said the Panthers "try to make sure everybody eats …We want to go out there and try to make sure everybody contributes."
He then repeated one of coach Jay Butler's favorite sayings: "Pass up a good shot for a great one."
This is what Butler learned as a steady point guard for coach Dave Robbins at VUU. During Butler's senior year of 1996, this was a pretty standard development on VUU game days: Butler scored only 4 points but had 8 assists as five Panthers scored in double-figures during a 95-71 win over St. Augustine's. The victory improved VUU's early-February record to 18-0 in a season that ended 28-3.
The Panthers were so balanced that 6-9 senior Ben Wallace, who went on to become a member of the Naismith Memorial Basketball Hall of Fame, was not among the double-figure scorers in that game against St. Augustine's.
Butler says he tells his Panthers, "When I played, we would get five, six guys in double-figures every night, and we just shared the basketball."
Osborne has been blowing up the blueprint, in a positive way. During VUU's 74-56 win at Claflin Wednesday night, he scored 28 points, the most by a Panther this season, without attempting a 3-pointer. Osborne has totaled 50 points in VUU's last two games.
"Everybody on the team can score the ball. Whoever's hot that night, coach might try to emphasize, or get them the ball more," Wright said. "But it's more so anybody can go out there and drop 10 to 15 on any given night."
Wright (8.8 ppg) is among the most likely candidates to do so, according to Butler.
"He has really prepared himself in the off-season to be an elite post player this year," said the coach. "In most games, he's playing against much taller post players, but he plays with a lot of heart and he has improved on both offense and defense. I'm challenging him to lead the league in rebounding this year and so far he is doing a great job."
Note: No fans will be allowed in VSU's 5,100-seat Multipurpose Center for Virginia Union's Saturday visit at 4 p.m. On Jan. 7, VSU announced "For the health and safety of our student athletes and our Trojan Community, VSU will not allow any spectators to be present during at-home basketball games for the next two weeks through January 22, 2022."
(804) 649-6233
@RTDjohnoconnor