ORLANDO, Fla. – Andrew Wilson checked back in his notes, but the second-year basketball coach at VMI really didn't need a refresher when asked about Virginia's first-round NCAA tournament opponent.
"Furman's etched in my mind, they beat us so bad," Wilson said this week.
The 13-seeded Paladins play 4-seed UVa on Thursday in what figures to be a classic clash of styles. Coaches who competed against Furman this season shared some of their scouting notes on the Paladins, and discussed how the matchup could play out.
Furman, the Southern Conference champion and winner of six straight, aims to play at fast-pace, pushing the ball in transition off both made and missed shots. The Paladins look to shoot early in the shot clock and usually have four or five players on the floor at a time who can hit from beyond the 3-point arc.
It's the opposite of UVa's defense-first, deliberate pace approach.
"This matchup is terrific if you're a basketball junkie, because you have two different styles, on each end of the spectrum," said Old Dominion assistant coach Chris Kovensky, who scouted Furman before the teams' Nov. 18 game against each other in the Charleston Classic. "Virginia's going to do a great job of making sure Furman plays at their tempo and limiting possessions. And they'll do a great job of making it a half-court game and taking away transition opportunities. Because Furman, they want that NASCAR pace, up and down. I think Virginia will negate that."
Furman, in the tournament for the first time since 1980, ranks 33rd in the nation in offensive efficiency, according to the basketball analytics website kenpom.com. That places them ahead of all but two ACC teams – Pittsburgh and Miami – in that metric.
"They're one of the best offensive teams in the country," said Wilson, whose team lost to Furman twice, each time by more than 20 points. "Their offensive efficiency numbers tell that story. They're just extremely difficult to guard. And they can shoot the 3 from all five positions on the floor. They play extremely fast but disciplined at the same time. They don't take, bad, quick, rushed shots."
Guard Mike Bothwell averages 18 points per game and forward Jalen Slawson scores 15.7 points and grabs 7.1 rebounds per game, leading four scorers in double figures.
While Slawson is the Paladins' star, Kovensky said containing Bothwell, especially in big spots, was one of the keys he saw when preparing for Furman.
"He's the heart, blood and soul of that team," Kovensky said. "Every time you turn them on, he's hitting a big shot. He doesn't shoot the 3 that well. You look at his numbers, you're like, 'He's ok. Maybe below average.' But when it's a big one and they need it, he's not afraid. It feels like he's hitting big shots all the time."
While Furman wants to push the pace, both Kovensky and Wilson agreed the Paladins have the ability to execute in half-court sets, as well. Though both also noted Virginia would have edge in terms of size and physical play.
"One of the things that will be interesting in this game is, the fact that Virginia is a pack-line team and Furman is so good at moving the ball from side to side, getting ball reversals, letting the ball find the open guy, passing the ball with energy," Wilson said. "They're so good at all these things, it'll be really interesting to see the way this plays out."
Because of that, Furman is a hard team to put away. ODU found that out. The Monarchs led by 20 points with 8:21 to play, only to see the Paladins get hot and cut the deficit to four points with 10 seconds to play.
"They do a great job, between how many assists they average and how willing they are as passers," Kovensky said. "I just think those Virginia ways, they're going to impose their will on the game. If they make it a half-court game, I think Furman's going to have some difficulty. But if you let them get in a rhythm, as we found out, a big lead can turn into five or six real quick."
Since no teams in the Southern Conference play the pack line or even employ pack-like tendencies, Virginia won't have any video to study specifically on how Furman might approach the UVa defense. Still, Tony Bennett said he and his staff have no shortage of video to breakdown the Paladins on both ends of the court.
"It's exhaustive in terms of what you can find out and what they can get on us, what we can get on them," Bennett said. "The moment it's selected, bang, your video guys have your lacey filled up. I don't know if there's enough hours in the day to watch everything, but you certainly get a good idea. And that's why, seeing how they've executed offensively and defensively, catches your attention. They know what they're doing."
One potentially helpful game for Virginia to study is Furman's Dec. 13 loss at North Carolina State, an ACC team. The Wolfpack won that game 92-73.
UVa beat State 63-50 on Feb. 7.
PHOTOS: UVa vs. Duke ACC Championship 2023
Duke Virginia Basketball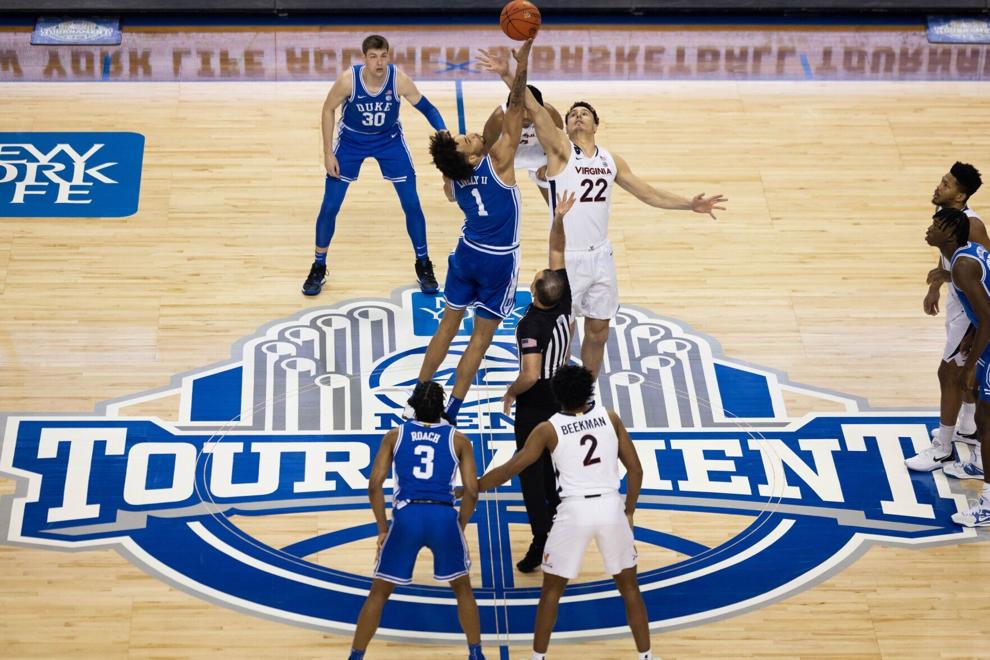 Duke Virginia Basketball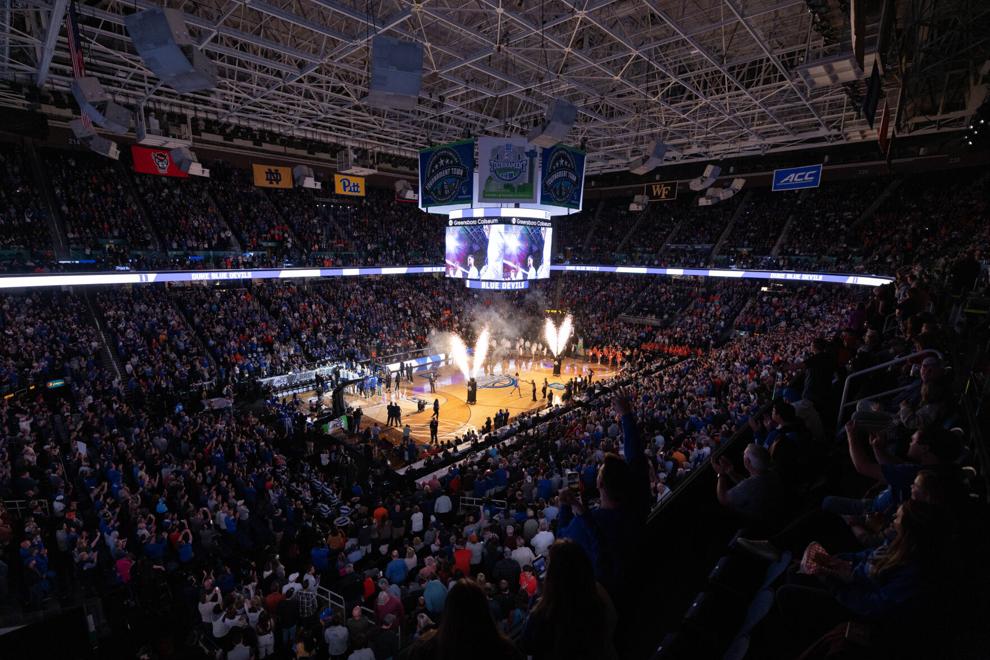 Duke Virginia Basketball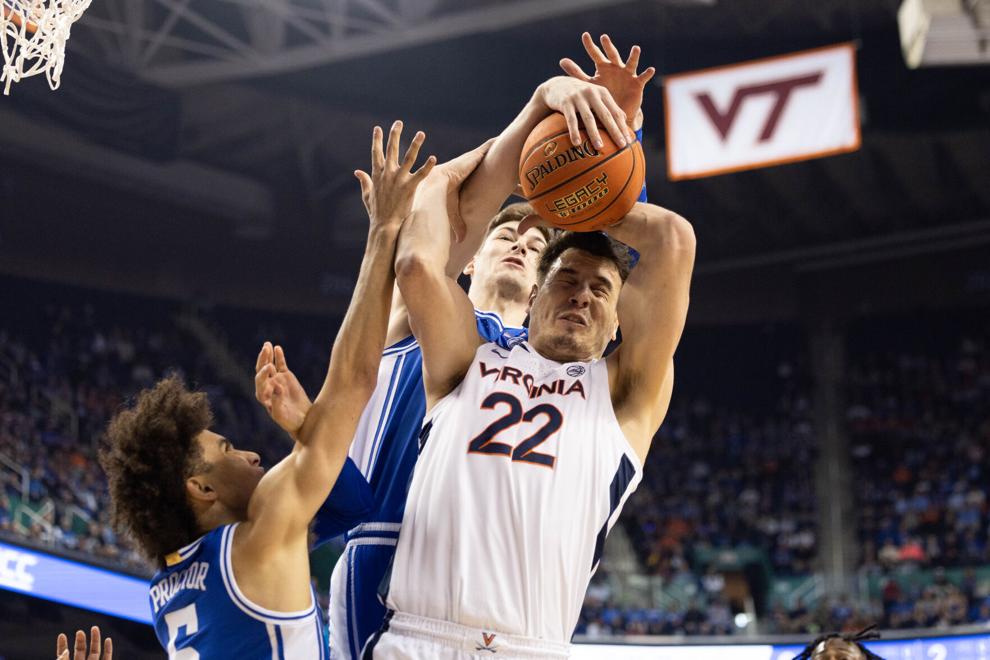 Duke Virginia Basketball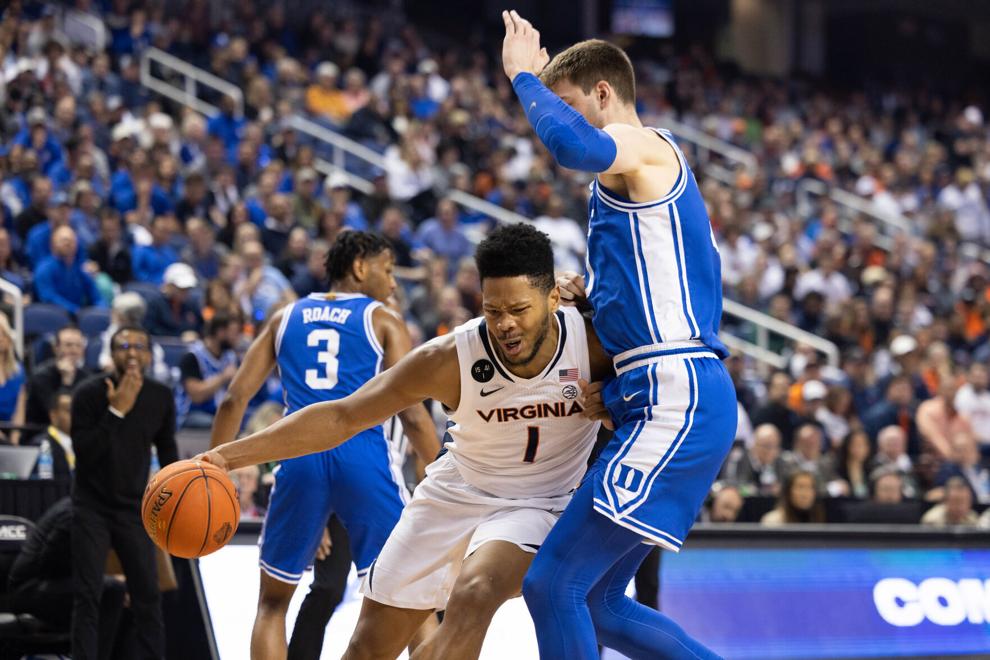 Duke Virginia Basketball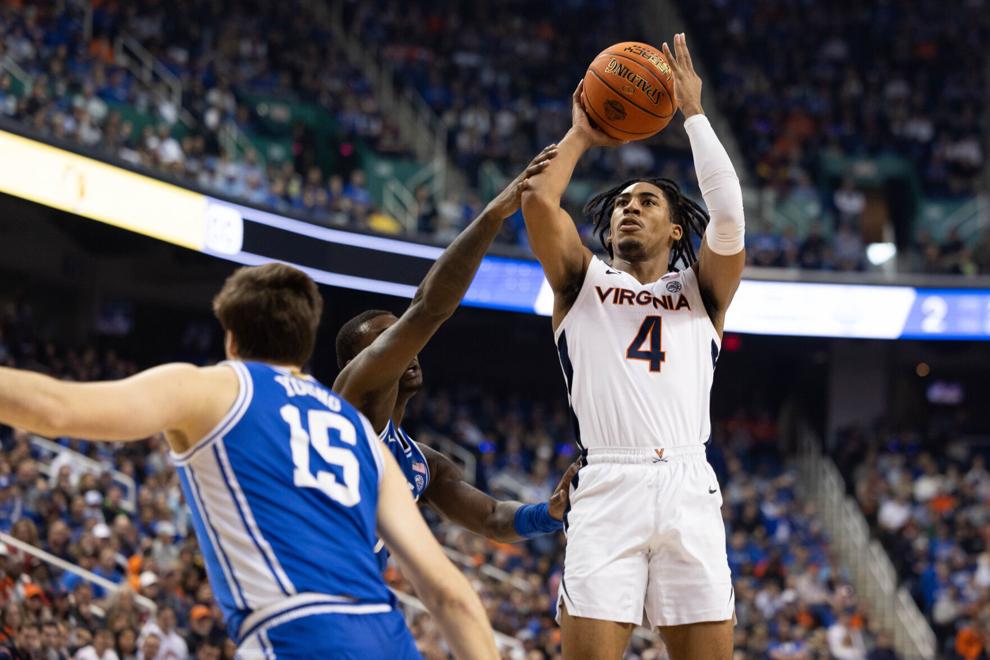 Duke Virginia Basketball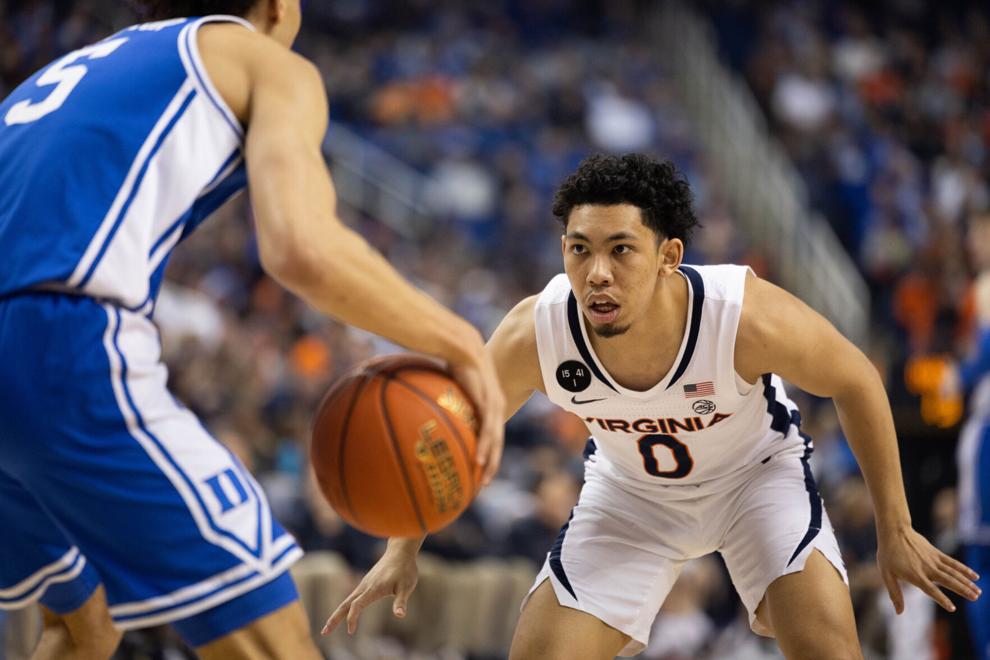 Duke Virginia Basketball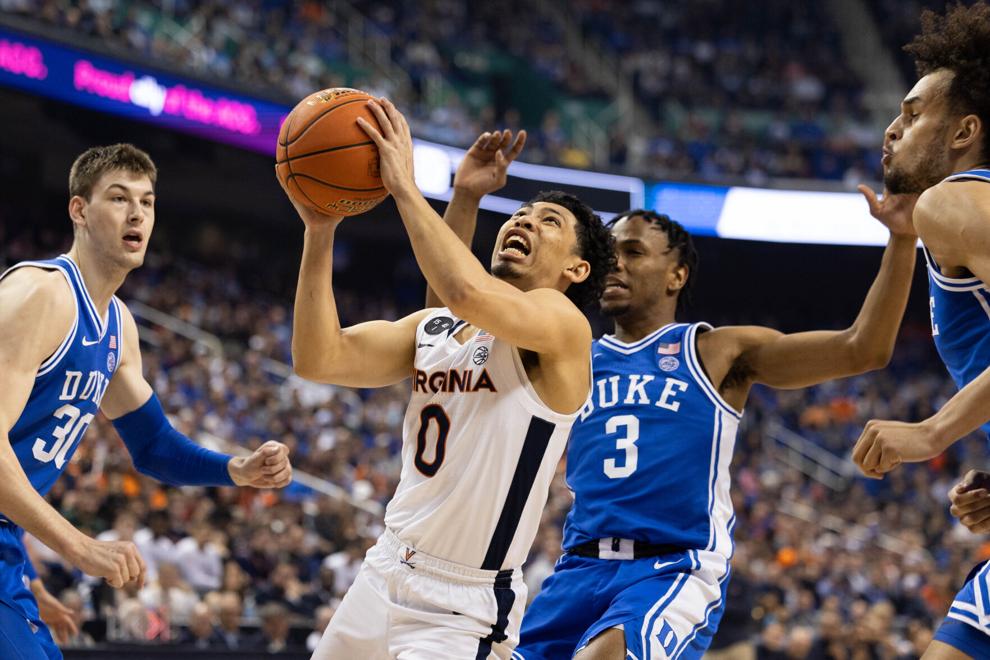 Duke Virginia Basketball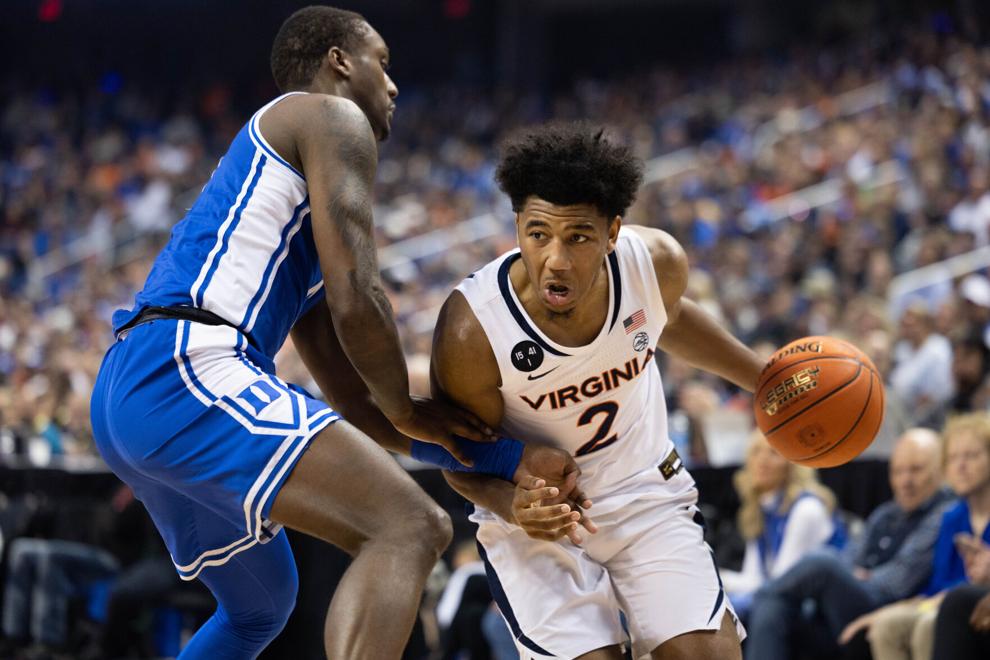 Duke Virginia Basketball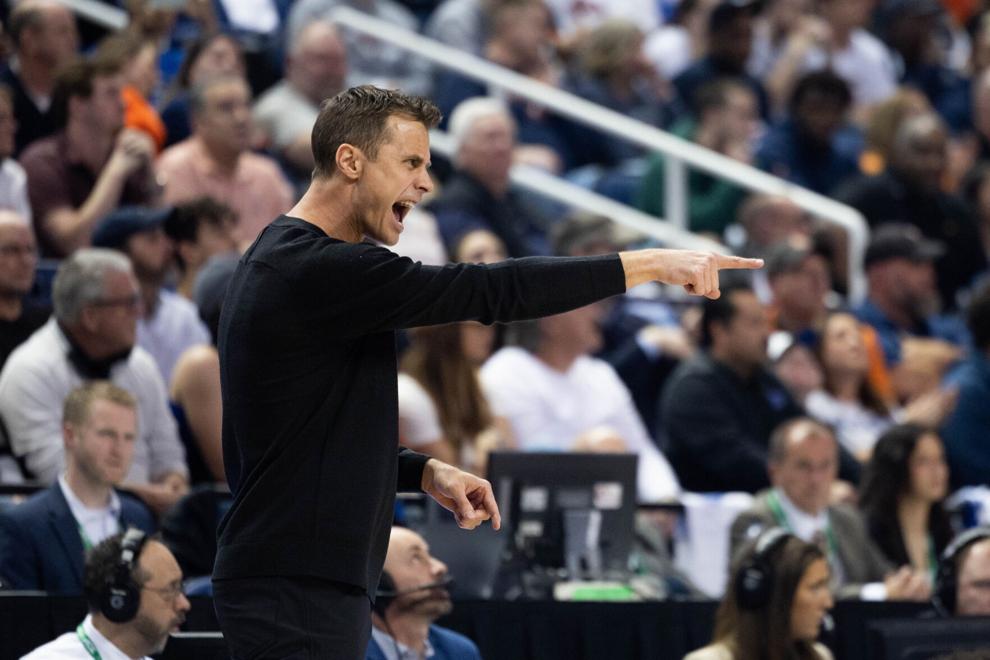 Duke Virginia Basketball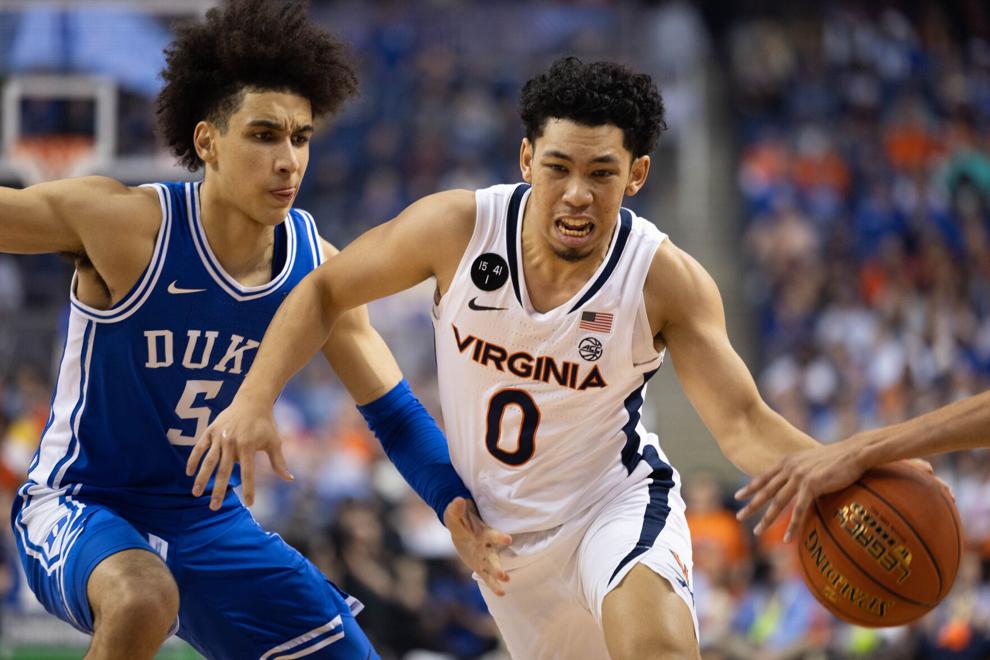 Duke Virginia Basketball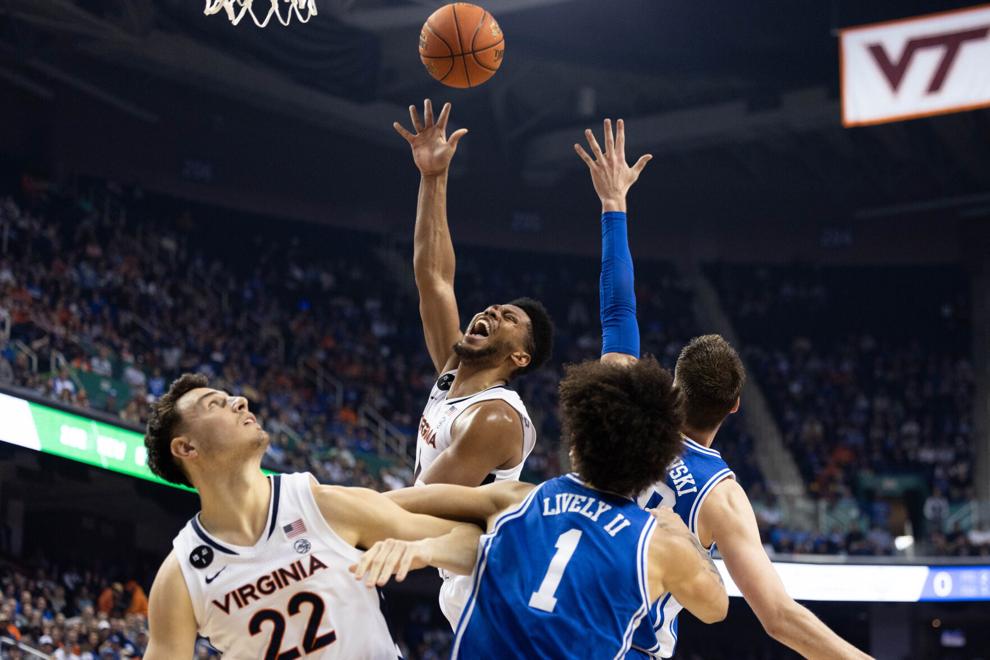 Duke Virginia Basketball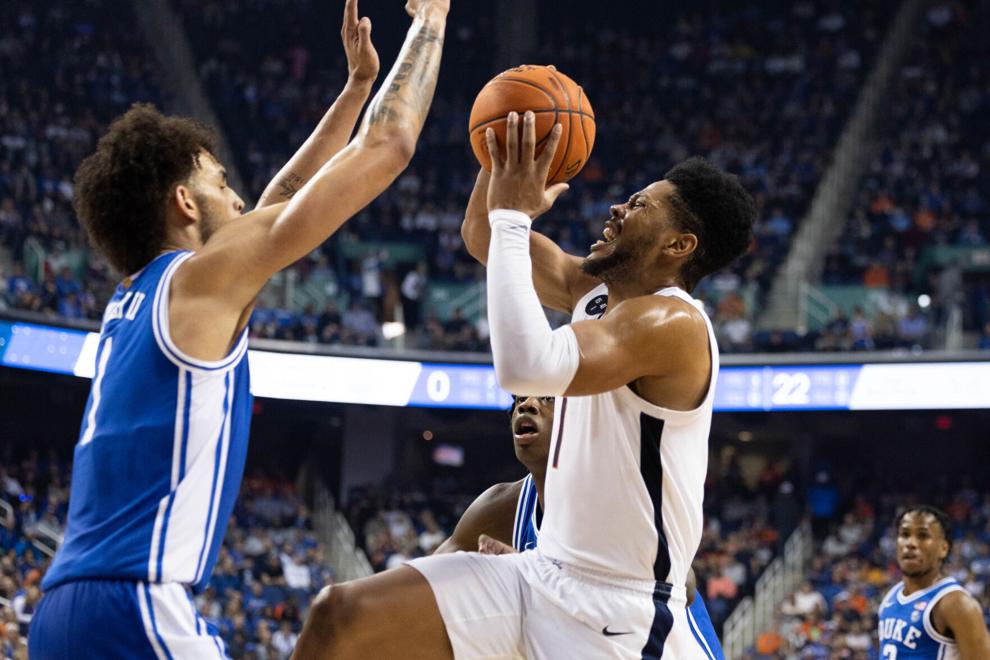 HIDE VERTICAL GALLERY ASSET TITLES
Duke Virginia Basketball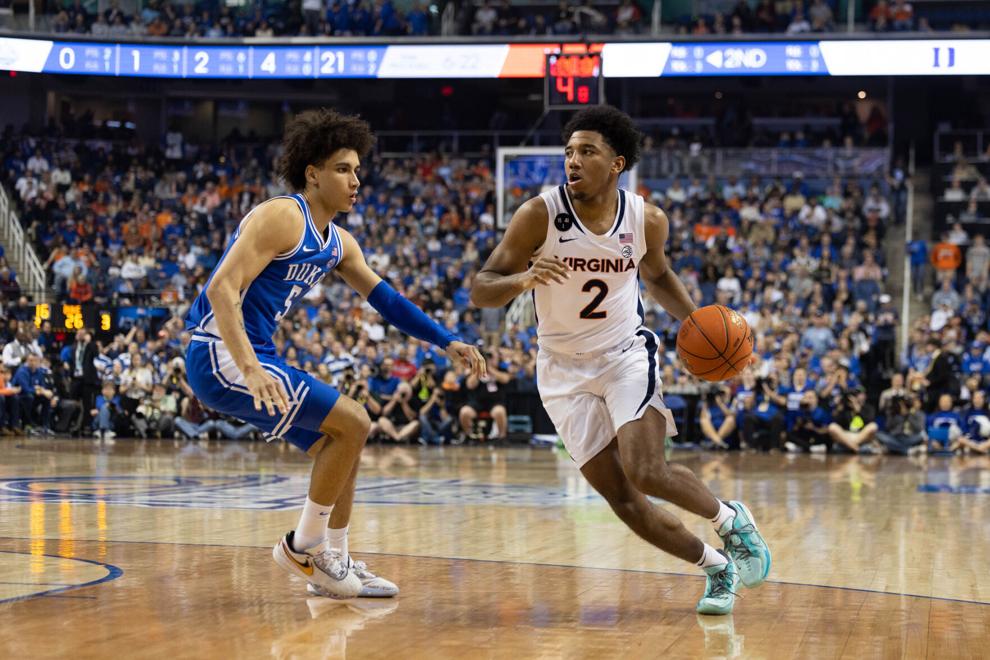 Duke Virginia Basketball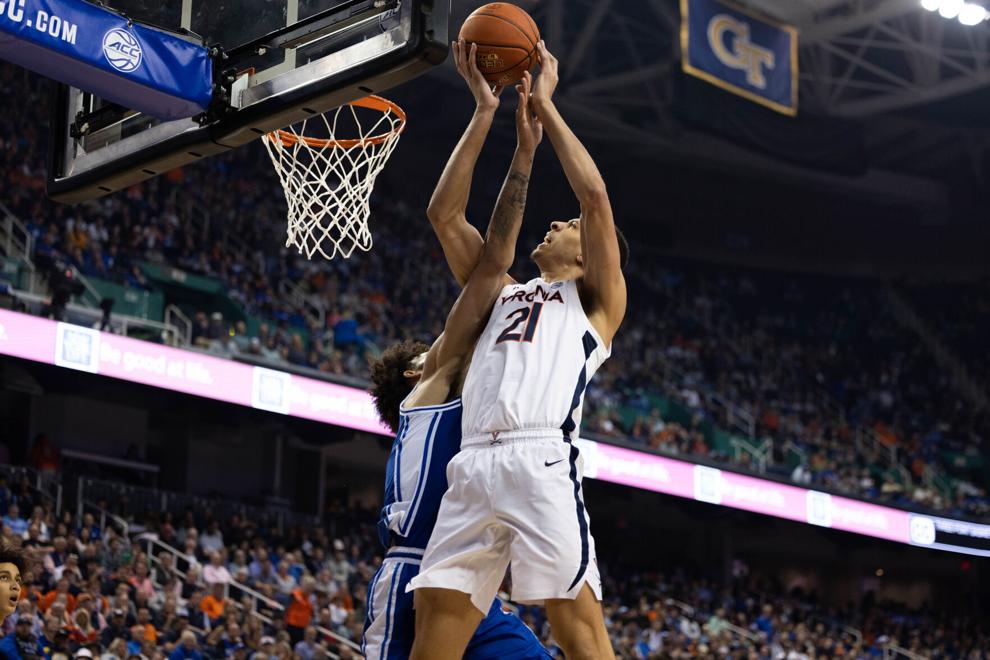 Duke Virginia Basketball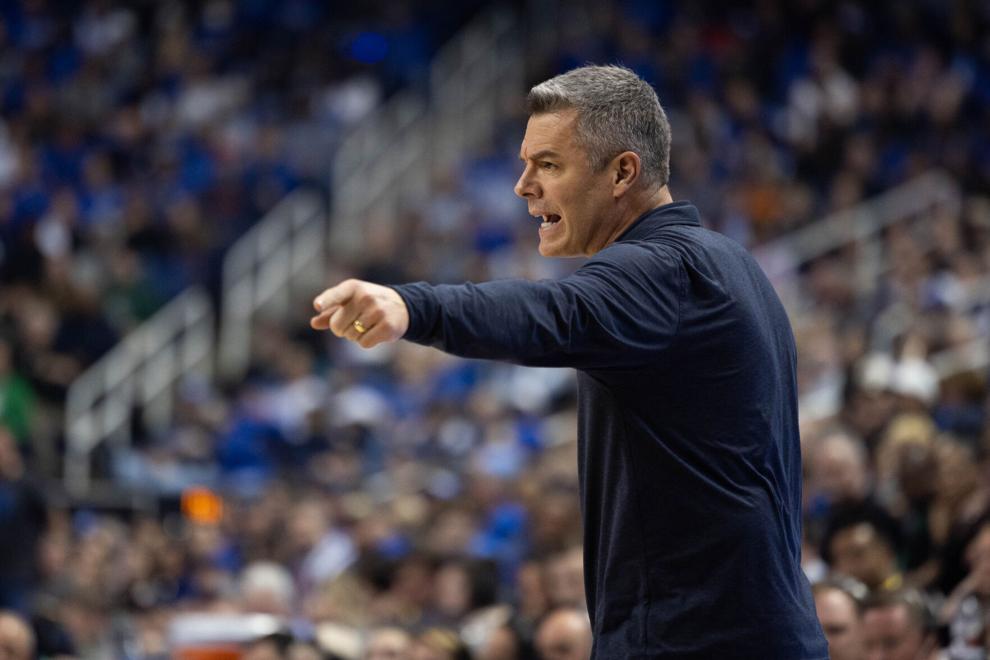 Duke Virginia Basketball
Duke Virginia Basketball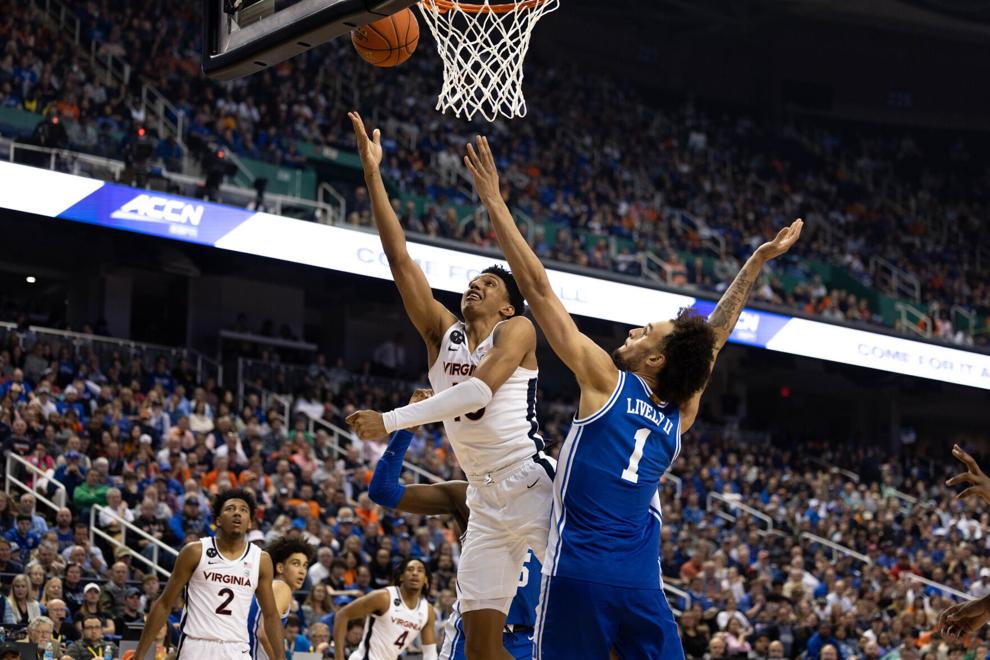 Duke Virginia Basketball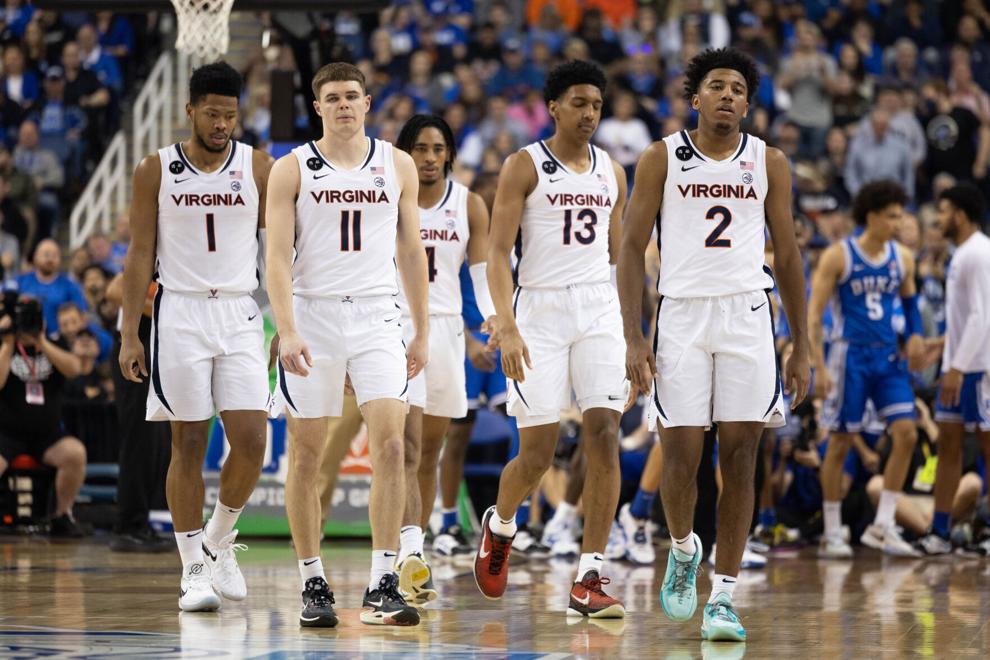 Duke Virginia Basketball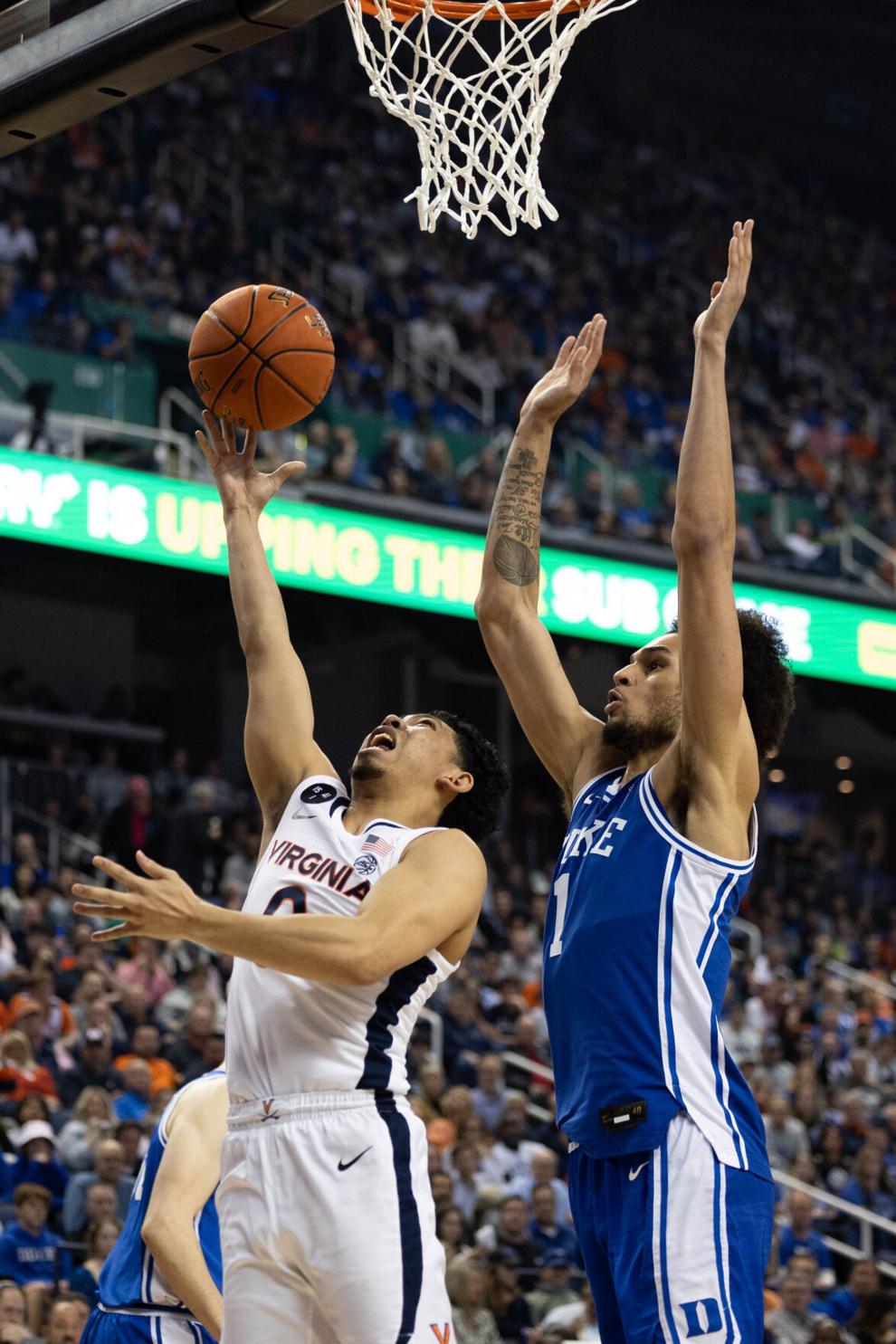 Duke Virginia Basketball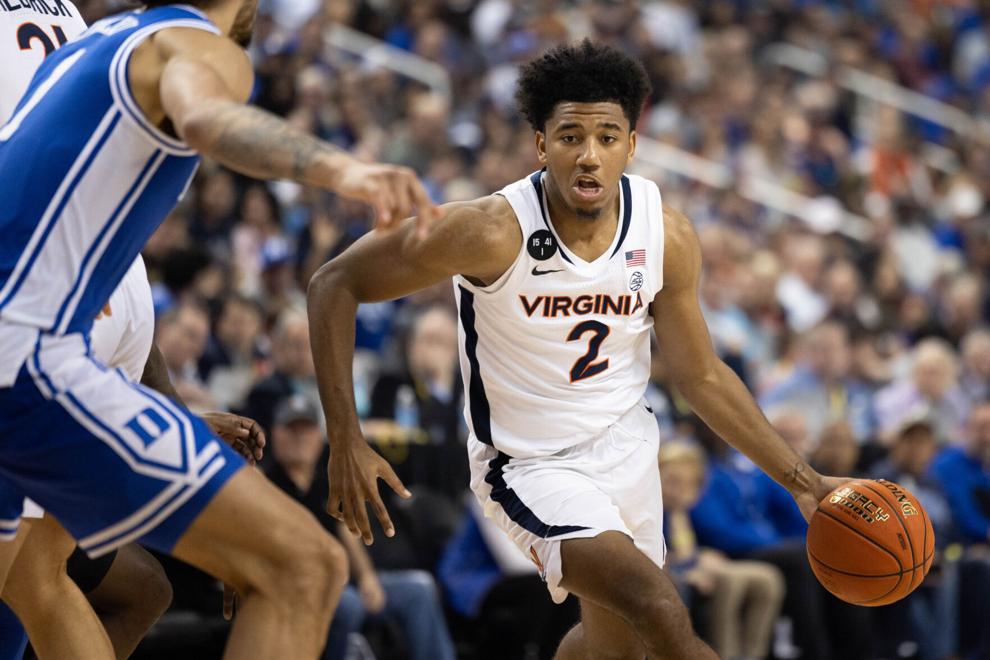 Duke Virginia Basketball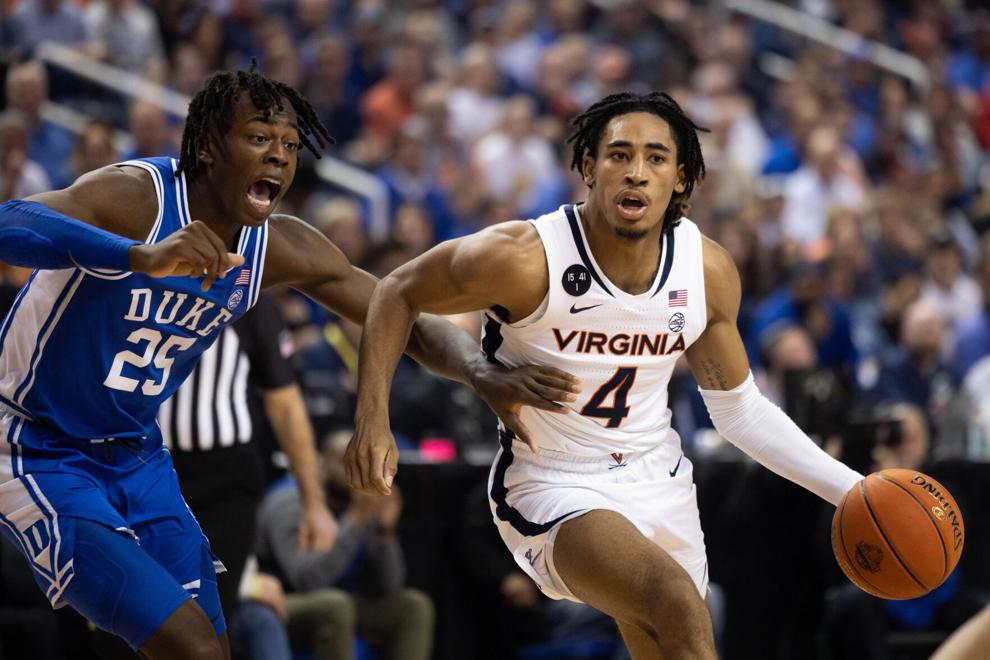 Duke Virginia Basketball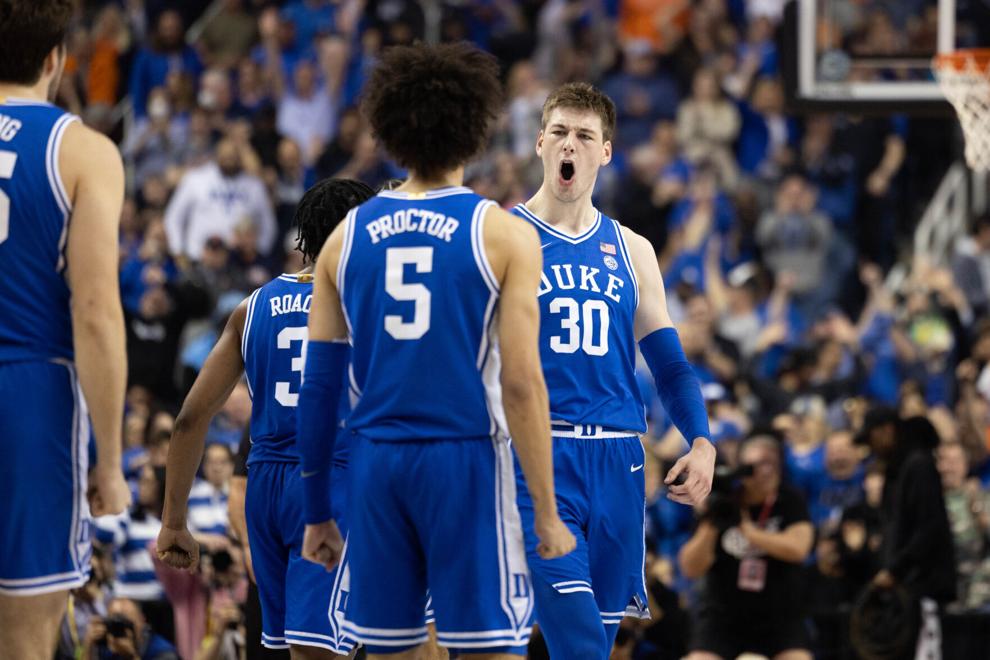 Duke Virginia Basketball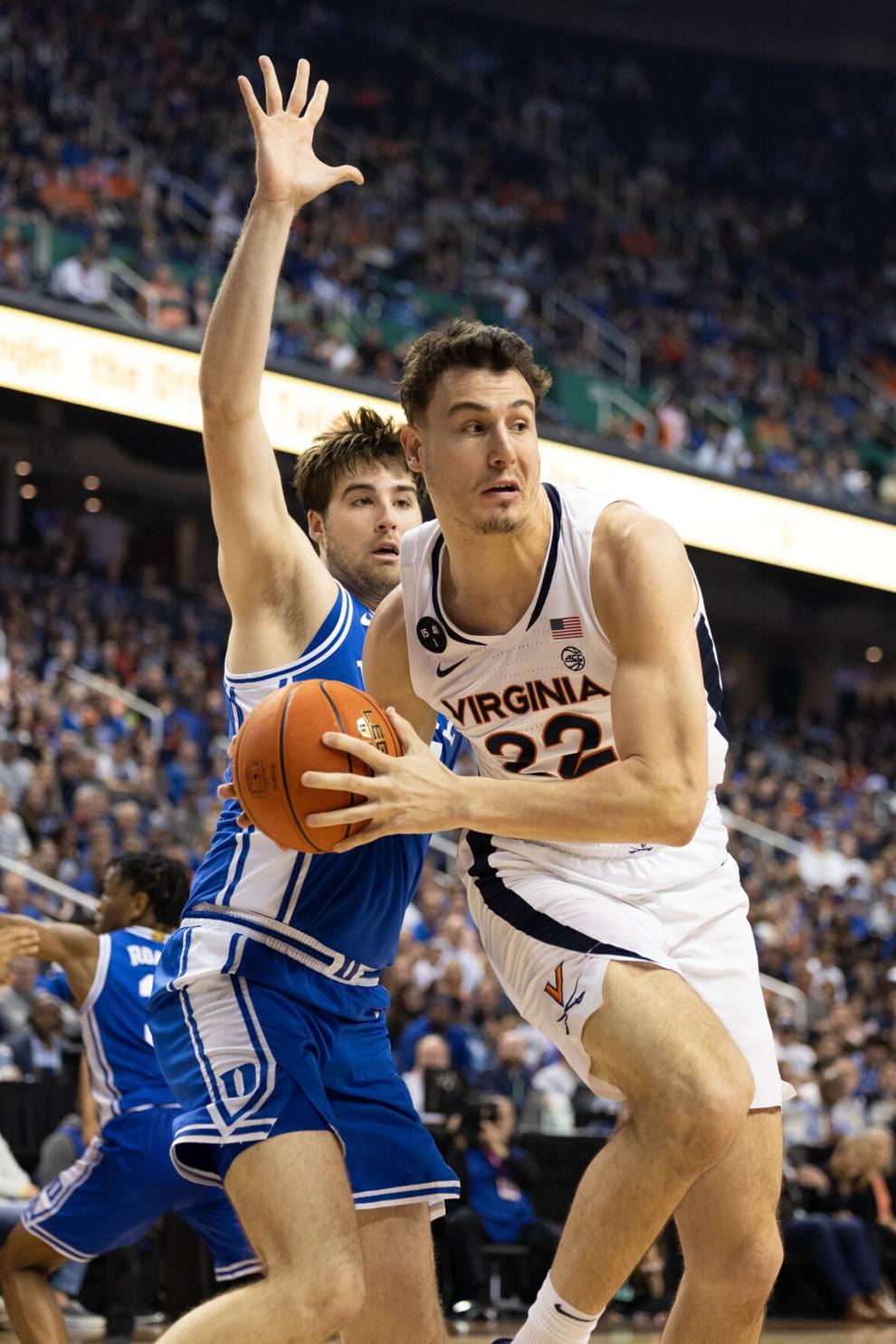 Duke Virginia Basketball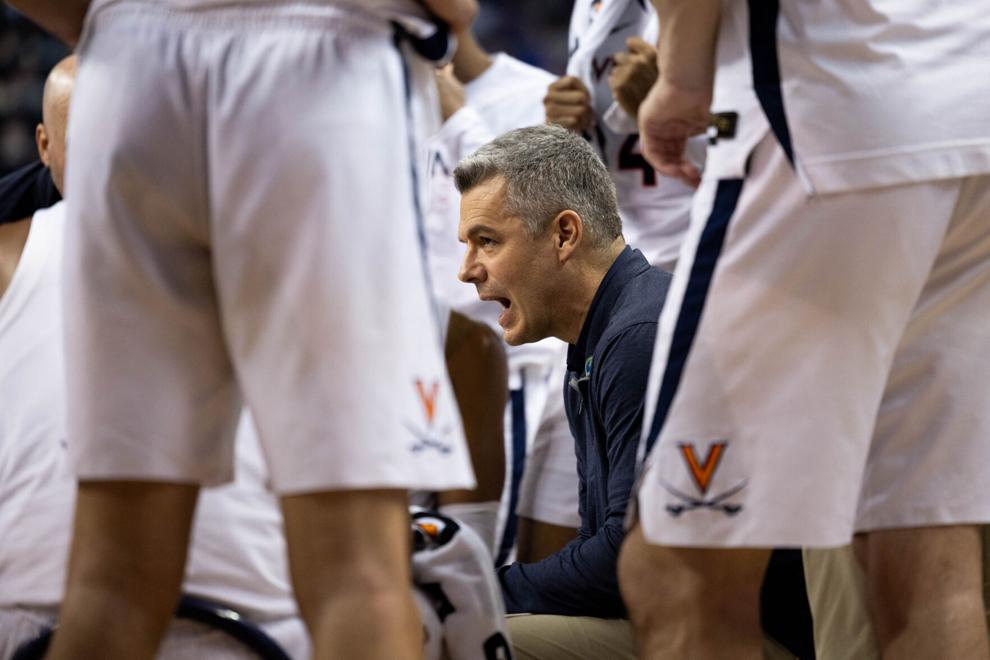 Duke Virginia Basketball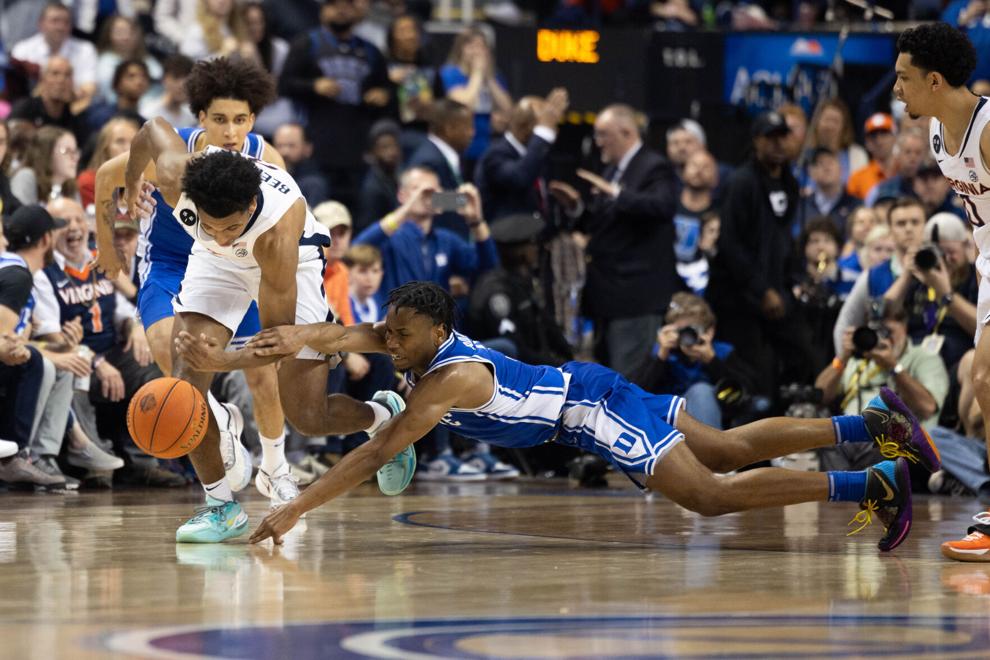 Duke Virginia Basketball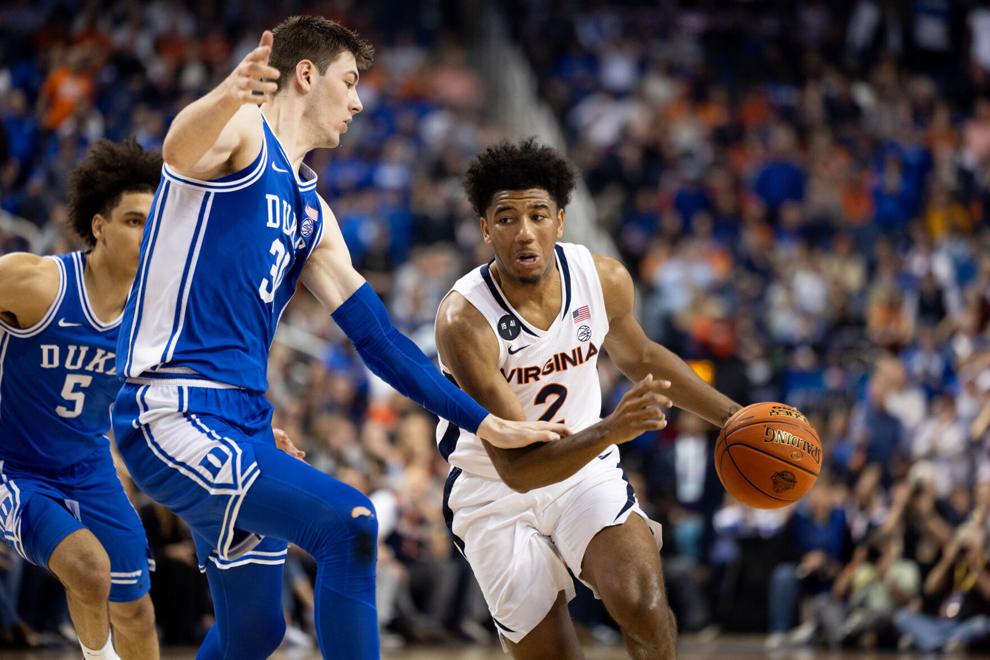 Duke Virginia Basketball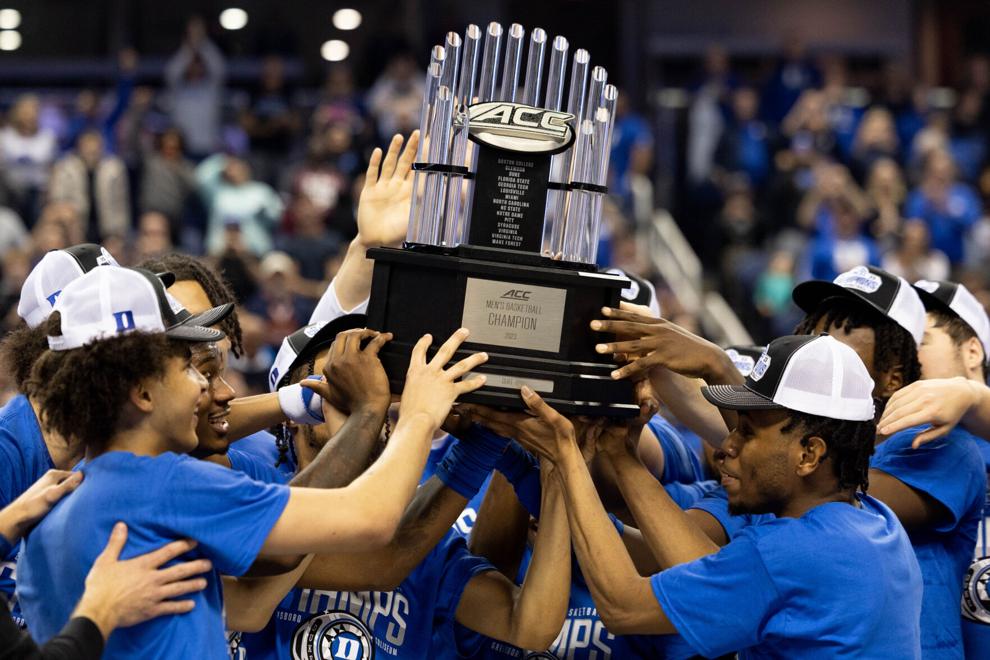 Duke Virginia Basketball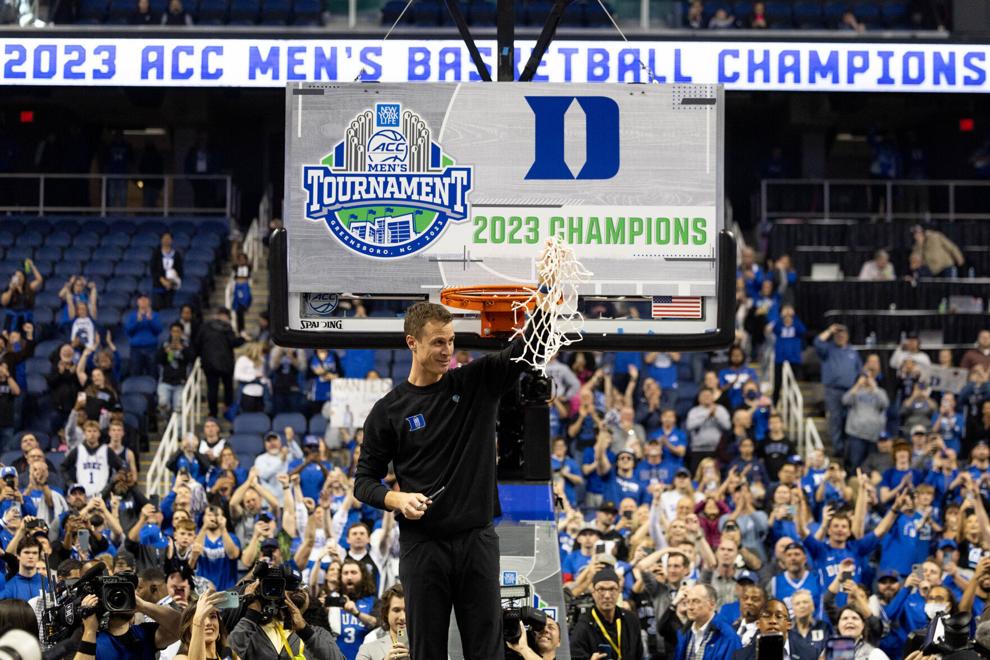 Mike Barber (804) 649-6546
@RTD_MikeBarber on Twitter