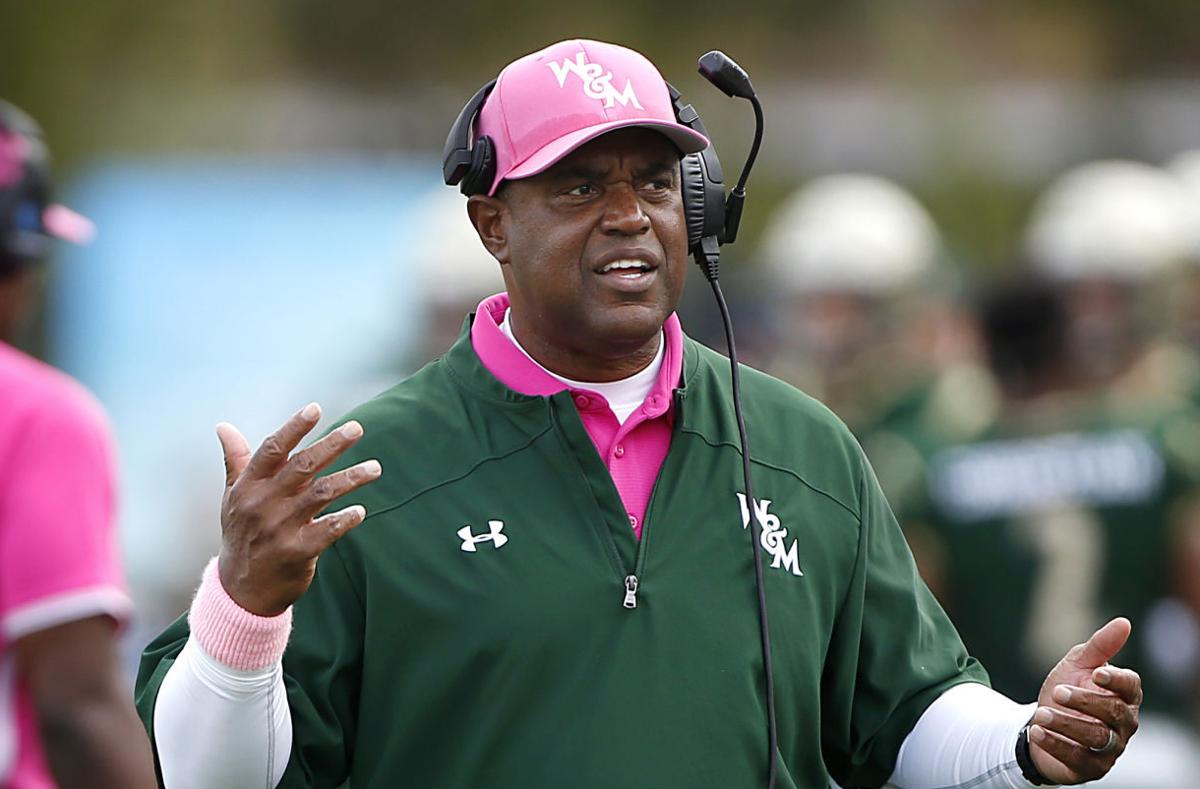 For more than three decades, Mike London has coached football. He believes the most common thing he shouted during practice through all those years is "Stay off the quarterback! Stay off the quarterback!"
As London's William & Mary players practiced this week, he kept shouting something different: "Social distancing! Social distancing!"
London tested positive for COVID-19 earlier this month.
He is a 60-year-old Black man, and well aware that the virus often impacts minorities — and older minorities — to a greater extent. He knew the consequences of a positive test could be extreme, even deadly.
"You test positive and you look around at what's going on in the world, what's going on regionally, locally," said London. "I've always been a glass-half-full guy, but at the same time, you start thinking about the tragedies that are happening.
"Your core is shaken initially. I see the devastation."
He isolated at his residence for the better part of two weeks. London stayed in one room of his home. His wife and son kept away from him and quarantined.
London did not experience any serious symptoms.
"As time went on, I just felt very fortunate, very blessed, to have been given the news and been able to take it and point it in the direction of, 'What else can I do? How else can I make not just myself, but other people, better?'" said London, a former University of Richmond defensive back who previously coached the Spiders, Virginia, and Howard.
Before testing positive, he didn't ignore mask-wearing, regular hand sanitizing, or additional health-and-safety recommendations. But since London went through the isolation and thought about other individuals who contracted COVID-19 and are hospitalized, and how that affects their families, he committed to hyper-vigilance for himself and those around him.
He now shares that perspective with anybody who will listen.
"Coming back and being able to get outside and run, share enthusiasm and excitement, and things like that …" London said Thursday from a W&M field just before the Tribe worked out. "I'm really blessed and fortunate to be out here with a coaching whistle on.
"And social distancing. And everybody's got a mask on out here."
London knows his players figured something was amiss because during Zoom calls with them, he emphasized how misfortune can occur, and the key is how one responds.
"They knew I wasn't around, wasn't available," he said.
The Tribe players must have also noticed that hand sanitizing lately is emphasized like never before in the W&M football program. The coach demands it.
"This thing touches, as we all know, anybody. The leader of the free world, anybody," London said. "Young people are like, 'Well, if I get it, I'll be all right.' But when they go home, when they go to different places that involve grandparents, nieces, nephews, uncles, that makes a difference.
"You just keep coaching, teaching, and hope the message resonates. I have a platform to say it, and I want to express it."
(804) 649-6233
Twitter: @RTDjohnoconnor