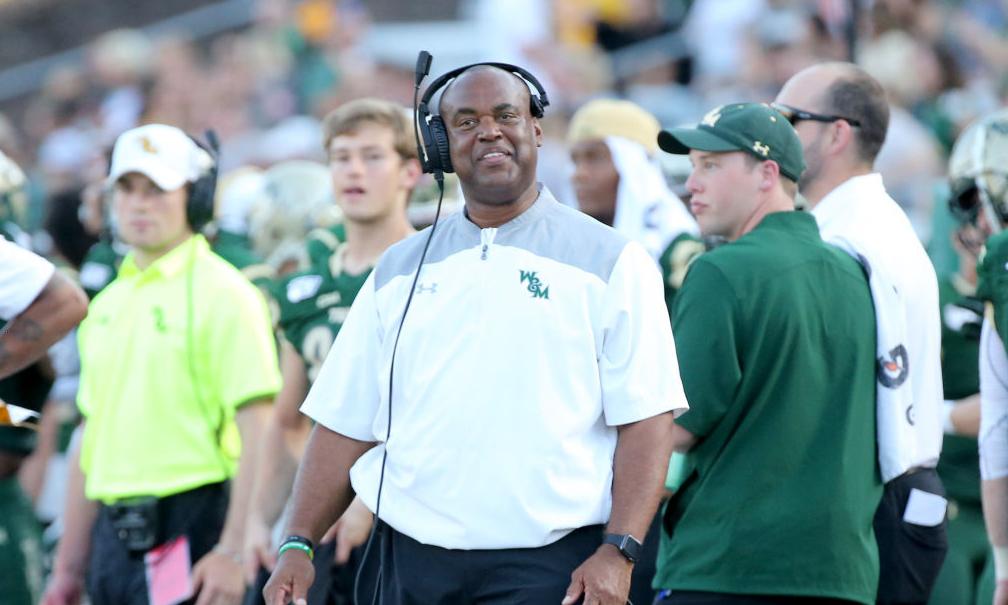 The Washington Football Team plays at Buffalo on Sunday. The William & Mary brand is about to receive another endorsement via the worldwide reach of the NFL.
Former Tribe safety Sean McDermott has coached the Bills since 2017, and discussion about his time in Williamsburg invariably includes that Pittsburgh Steelers coach Mike Tomlin also graduated from W&M and was a Tribe receiver.
Every mention of the connection empowers W&M's football recruiting pitch, according to coach Mike London.
"The young guys that want to be college players, potentially NFL players, it helps that [Tomlin and McDermott] came from this school," London said.
London was a William & Mary assistant in charge of the defensive line in the early 1990s, when Tomlin, from Newport News, and McDermott, from Lansdale, Pa., were Tribe teammates. Furthermore, one of the NFL's hot young assistants is Carolina Panthers offensive coordinator Joe Brady, who played receiver at W&M from 2009 to 2012.
"It resonates with every young man, or young women, or anyone who knows the sport of professional football, that a person like Sean McDermott, Mike Tomlin and Joe Brady went to school here, that they were students here, that they graduated from here, that they had success on the field and in the classroom," said London, whose Tribe (2-1) open their CAA season at Elon (1-2) on Saturday.
"They are people that — even in the NFL now — they keep talking about as far as doing it the right way, winning with class, being exemplary in terms of how they run their programs. It makes you proud here as a head coach to know it's not just about the football aspects of it, which everybody sees, but it's also about the accomplishments of what they do off the field, about what they represent."
Tomlin and McDermott remain strong Tribe supporters. When walk-ons earned scholarships earlier in London's tenure at William & Mary, he contacted those two NFL coaches and asked if they had time to make congratulatory appearances in a video that would break the news to the players in a team meeting.
"Within minutes, both of them texted back and said, 'Love to do it. When do you need it?'
"That's the kind of alumni that they are."
(804) 649-6233
@RTDjohnoconnor