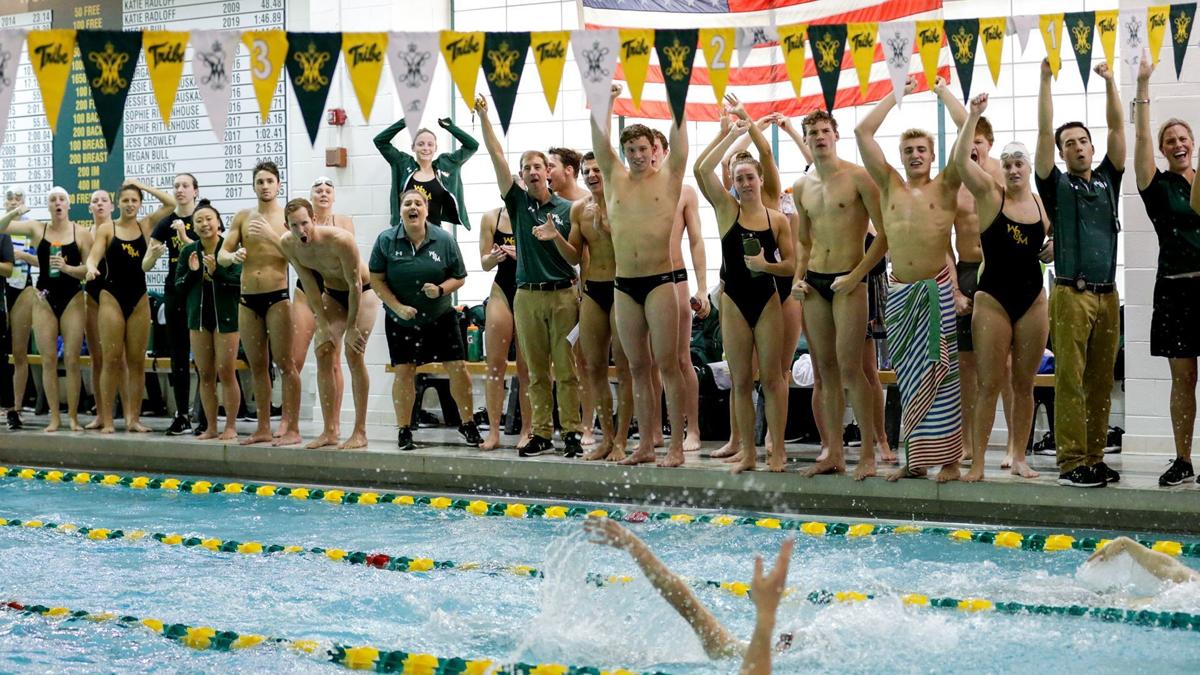 The College of William & Mary discontinued seven sports on Sept. 3 and reinstated three of them on Monday, one of the school's stormiest stretches since 1991, when it also discontinued and reinstated sports.
The current unrest, involving student-athletes, coaches, administrators, faculty members, alumni and many others, extends significantly longer than what accompanied the school's 1991 action.
Then, W&M announced four sports bound for obsolescence — women's basketball, wrestling, and men's and women's swimming — and 10 days later restored them.
In 1991 and 2020, legal pressure related to Title IX provided the lever for reinstatement. Another common denominator: attorney Arthur H. Bryant, who was prepared to sue W&M on behalf of its women's basketball team in 1991. This time, Bryant was retained by the women's gymnastics, women's volleyball and women's swimming teams to preserve their programs.
He's 2-0 vs. William & Mary.
"I have to say that after what we went through in 1991, I was extremely surprised to find that William & Mary had done this again," Bryant said in a Wednesday interview. "In 1991 … it was crystal clear that it was violating Title IX by doing so. Basically, I visited with them and the next day, they announced they were putting all four teams back.
"We didn't get further into Title IX compliance issues because the violation was so obvious and their reaction was so swift, there was just no need to. I hadn't heard about things there since then.
"I thought William & Mary would have learned its lesson, but it clearly didn't."
The school said Monday that women's gymnastics, women's volleyball and women's swimming would be reinstated following what interim athletics director Jeremy Martin classified as a "further review conducted in response to an impending lawsuit."
Bryant wrote W&M on Sept. 23, making the school aware of his intention to sue if W&M did not restore the women's teams, or did not demonstrate how it intended to comply with Title IX without those teams. The school responded, according to Bryant, by sharing a roster-management plan that it believed would satisfy gender-equity guidelines.
"I reached out to them and said, 'Well, this doesn't work. This will not get you there,'" Bryant said. "And they said, 'Well, let's talk.'"
Men's programs in indoor and outdoor track, swimming and gymnastics, also part of the Sept. 3 deletions, remain on the cut list. The women's programs were resuscitated because their absences would have left W&M with fewer women participants in athletics than necessary to pursue Title IX compliance.
In 1991, W&M discontinued sports in a cost-cutting measure. The school offered the same explanation for the Sept. 3 elimination of seven sports. "We face acute and intractable structural problems in funding athletics sustainably," said Katherine A. Rowe, the school president.
Paul R. Verkuil, the W&M president in 1991, said the college decided to bring back all four teams that were scheduled to be cut in response to "the clear, emphatic and reasoned expression of the will of our students, parents, alumni and friends, as well as newly expressed financial commitments."
Verkuil added that he didn't want "any Title IX concerns. … This administration wishes to avoid any perception that William & Mary is not fully committed to accommodating the athletic interests and abilities of its women students."
Verkuil appealed for increased philanthropy, also recently requested by Martin, the Tribe's interim AD.
In light of limited school support, some of the teams restored in 1991 undertook ambitious fundraising campaigns to assure their existence for more than an additional year. W&M again dropped wrestling in 1994, and this time it was not reinstated. Also cut that year was fencing, which brought the number of William & Mary sports to 23.
And that's where it was before the Sept. 3 discontinuations.
Bryant said he was "really astonished to see not just that they were eliminating these three women's teams in violation of Title IX, but they had published things open to the public admitting that they were in violation of Title IX and literally adopting a five-year strategic plan that would include interim goals to get them closer to compliance with Title IX by 2025.
"My jaw dropped. Look, this is a federal law. Can you imagine any educational institution saying, 'Hey, it's come to our attention we're violating the tax laws and so we're adopting a long-range plan to violate them less within five years? They did that. … It was quite striking."
In addition to reinstating the three women's teams, William & Mary recently updated its approach to Title IX, pledging full compliance by 2022-23.
"Many, many schools are in violation of Title IX right now," Bryant said. "They are not being held accountable because the federal government has never filed an enforcement action relating to intercollegiate sports and Title IX, and because young women going to college understandably have no particular interest in suing their schools unless and until the school does something that directly affects their lives in a dramatic way.
"That is what's happening when a school eliminates an active, successful women's team."
(804) 649-6233
@RTDjohnoconnor