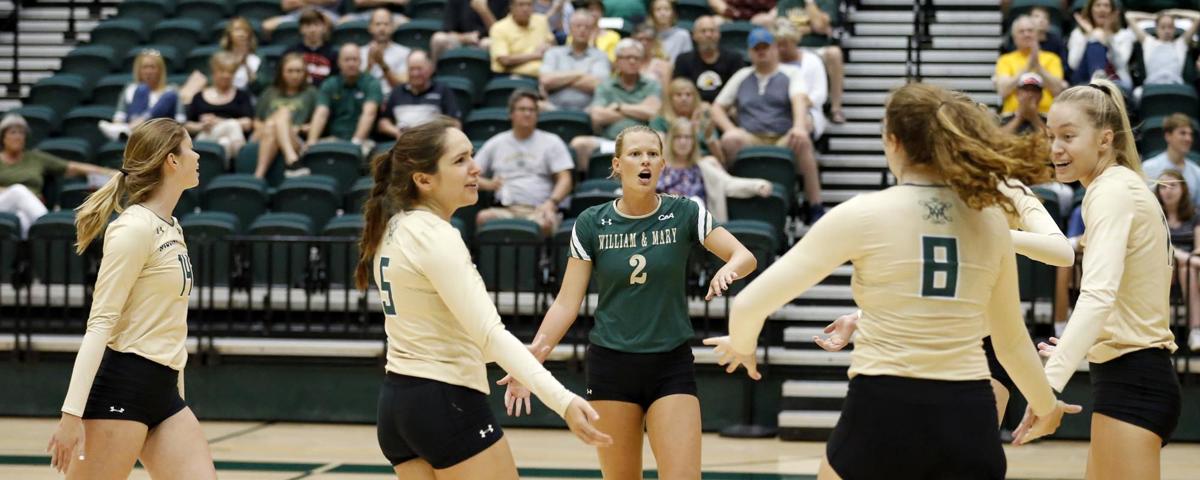 William & Mary cited financial issues on Sept. 3 when announcing it would discontinue seven sports following the school year. That economic strain stems largely from private contributions that fell well short of W&M's projection for fiscal year 2020, according to information recently presented by Jeremy Martin, the interim athletics director.
Failure to reach the donations goal along with an approximate $500,000 decrease in NCAA revenues caused by the pandemic were major factors in W&M facing a $2.87 million shortfall in fiscal year 2020. Reserves from the Tribe Club, the athletic department's fundraising arm, covered the deficit. That action, which had become habit, influenced W&M to act on budget issues.
Martin said Tribe Club reserves "have been declining steadily since at least [fiscal year 2015]. This is what a structural budget deficit looks like, annually having to take reserves to cover an operating deficiency."
W&M projected Tribe Club donations at $5.43 million for fiscal year 2020 and contributions were actually $2.58 million, according to the school. Tribe Club donations in football during the last year totaled $433,850, compared to $711,222 in 2019, $685,467 in 2018, and $909,459 in 2017. In the past seven years, the average for football was $613,285. Jimmye Laycock, the Tribe's football coach starting in 1980, retired following the 2018 season. Mike London replaced him.
In men's basketball, gifts in the last year totaled $158,445, compared to $412,852 in 2019, $615,470 in 2018, and $407,433 in 2017. In the past seven years, the average for men's basketball was $389,671. Those two sports regularly drew the most funds in donations.
Martin, chief of staff in the president's office, replaced Samantha Huge, who left her position on Oct. 6 after about three years following protests about the cuts. Huge, who has not returned a request for comment from The Times-Dispatch, acknowledged that donations to athletics decreased in response to the dismissal of basketball coach Tony Shaver in March of 2019 following 16 mostly successful seasons. W&M has never reached the NCAA tournament.
"I know it hurt a lot of individuals in our community and that's not lost on me," Huge said in a town hall sponsored by W&M during June of 2019. "It's not a decision that was entered into lightly, and it was not a decision that I entered into by myself."
Huge hired Dane Fischer, a George Mason assistant with no head-coaching experience, to replace Shaver.
"How do we heal this wound, right?" Huge said at the town hall. She said she recognized healing "may take some time, and I'm willing to wait it out with you. I look forward to the day that the passion returns and you're back supporting [Tribe basketball]."
Huge said that during the school's biggest one-day giving campaign of 2019 — "One Tribe One Day," conducted on April 16 — donations for men's basketball amounted to $35,500, a decrease of $17,300 from 2018.
"I'm not surprised," said Huge in June of 2019. "I don't think it's a cause for alarm. I think it's just an indication of where people's hearts were. It was not that long after we separated from Tony."
Martin, the interim AD, said COVID-19 is not the primary cause of the structural budget deficit, but added the pandemic "exacerbated the situation."
W&M explored various ways to reduce costs, and followed through on some of them, Martin said. The school ultimately determined that trimming sports from 23 to 16 — scheduled for elimination are men's and women's gymnastics, men's and women's swimming, men's indoor and outdoor track and field, and women's volleyball — was the final, but necessary, option.
Remaining competitive in Division I, long-term budget stability, and Title IX compliance were W&M's main concerns when forming its sports-cutting strategy.
"So when you take those three frames, I understand that the most common thing that we hear is, 'I want to talk about this one piece of the solution and focus on it, and that individual aspect,'" Martin said. "It has to be a comprehensive solution for the entire department. It's not a sport-specific issue. It's a comprehensive solution we have to address for the university and the entirety of William & Mary athletics."
Martin emphasized that W&M remains open to suggestions that remedy financial issues without discontinuing sports. Through October, it intends to evaluate submitted plans that were not considered.
"We will engage this problem head-on. We'll face it with curiosity. We will pursue creative solutions, and we will answer the call to pursue excellence with integrity," Martin said. He is expected to remain interim AD throughout the school year.
(804) 649-6233
@RTDjohnoconnor