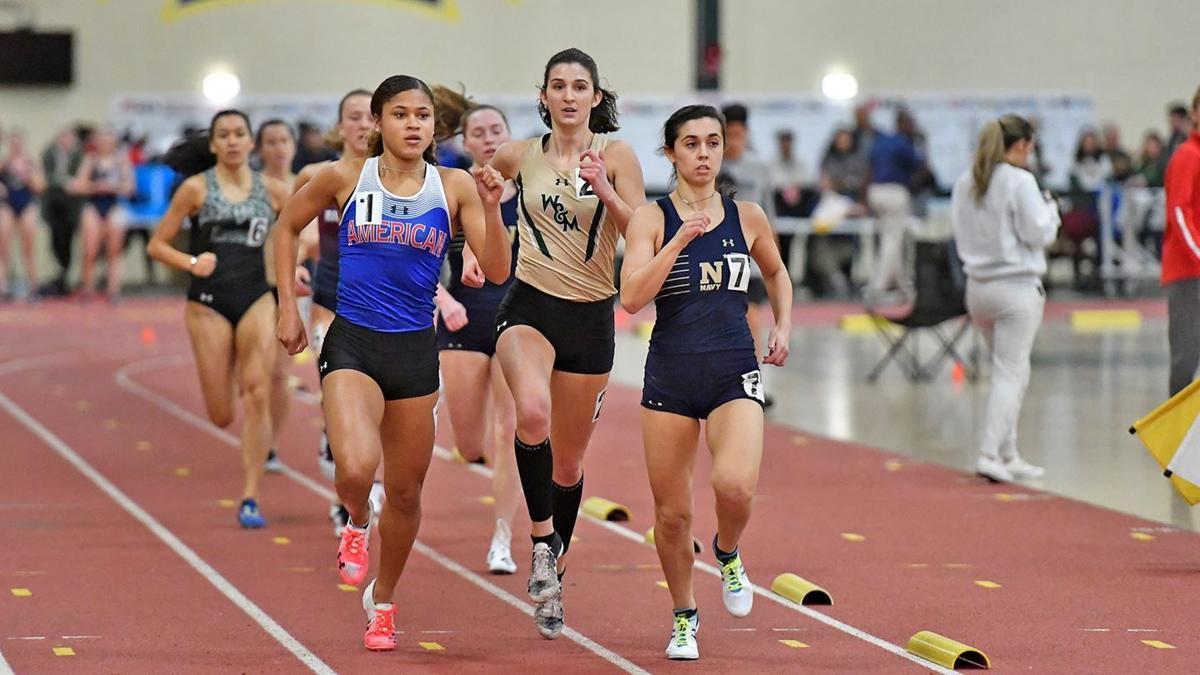 Twenty-six members of the William & Mary women's track and field team wrote a letter addressed to the school's administration and board of visitors that indicates they won't represent W&M in competition until the men's track and field program is reinstated.
They planned to deliver the letter to Katherine A. Rowe, W&M's president, Saturday night.
In the letter, the women's track and field team members characterized their action as "a campaign of passive resistance … what you should not expect is for us to show up in uniform, representing this institution, until this matter is resolved."
Resolution equates to reinstatement of men's track and field, according to Juan F. Conde, a W&M graduate (Class of 1985) who is associated with the campaign. The school's website lists about 40 women's team members. W&M's director of track and field and cross country, Alex Heacock, on Saturday chose not to comment on the letter.
The women's team members will continue to train through the fall semester, Conde said. They are not scheduled to compete against outside competition until the spring semester.
"They're fulfilling their activities associated with the scholarships they have received," Conde, a former Tribe track athlete and W&M trustee, said Saturday. "But they're not going to compete."
W&M announced on Sept. 3 that seven of its 23 sports — men's and women's gymnastics, men's and women's swimming, men's indoor and outdoor track and field, and women's volleyball — would be discontinued following this academic year to address structural budget deficits exacerbated by the pandemic
On Oct. 19, the school reinstated women's gymnastics, women's swimming and women's volleyball in response to pending legal action related to Title IX.
The reinstatement of men's track and field is important to the women's team because training with members of the men's team allows the women to improve and compete for championships, according to Conde.
"The college is ruining their capabilities to compete," he said.
The school's women's swim team wrote a letter to interim athletics director Jeremy Martin on Oct. 21, calling for the reinstatement of the men's swim team and raising a comparable concern.
"Our teams make each other better, and we will not give up on half of our family," women's team members wrote in the letter. They also wrote that discontinuation of the men's team would negatively impact recruitment of women's swimmers because prospects prefer schools with men's and women's teams.
The letter written by the women's track and field athletes strongly criticizes not only W&M's decision to discontinue the sports, but also the process.
"We watched the leadership of the college retreat into hiding while the emotions were raw. We waited for the level of honesty that we've come to expect from our faculty, just not our leadership," they wrote.
If the women track and field athletes choose not to compete against outside competition, it's unclear how that would legally affect W&M's Title IX status. Many of the women involved in outdoor track and field also run cross country and compete in indoor track and field. Each of those student-athletes counts three times for compliance purposes.
(804) 649-6233
@RTDjohnoconnor