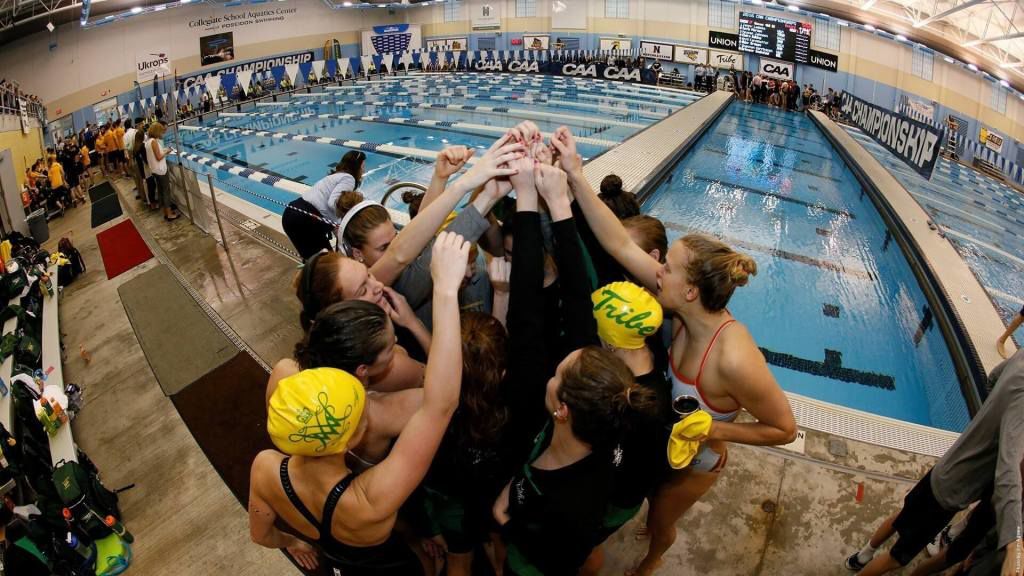 William & Mary counters a trend with its broad-based athletics program. Many colleges streamline sports offerings in response to financial strain, or decisions to devote additional resources to revenue-producing teams.
W&M doubled-down on its commitment Wednesday night, announcing a drive for $55 million to support all 23 of its sports. The campaign, titled "All In," signifies a philosophical flip-flop from the fracturing approach W&M took in September of 2020. The school announced then that it intended to discontinue seven sports — men's and women's gymnastics, men's and women's swimming, men's indoor and outdoor track and field, and women's volleyball — following this academic year because of deepening budget problems exacerbated by the pandemic.
The cuts would have affected about 120 student-athletes and 13 coaches, and left W&M with 16 sports, about the norm for comparable Division I schools in Virginia.
Strong criticism followed W&M's announcement of cuts because of the action and lack of transparency in the process that led to it. The athletics director, Samantha Huge, left her position on Oct. 6 during the controversy. W&M on Nov. 5 reversed its decision to eliminate the seven sports after first reinstating the women's teams to avoid a Title IX lawsuit.
W&M moved forward with gender-equity and financial plans designed to bring about sustained competitiveness and Title IX compliance. The strategy hinges on increased general philanthropy, and meeting annual fundraising goals set for each sport.
According to the school, reserves have been used each year since 2015 to balance the athletics budget and reserves are depleted. Tribe athletics faces a annual deficit of $5 million, on average, and relies on private support to close the gap, W&M disclosed.
W&M athletics does not receive state funds. "Tribe 2025," a 23-page strategic plan released in October of 2019 and based on two years of research, estimated the annual athletics budget as $28 million, and stated more than half comes from student fees. Most of the remainder is derived from ticket sales, marketing revenues, and gifts, including annual giving and endowment income.
The school said $17 million of the $55 million campaign has already been secured. According to a W&M release, "All In" is a rallying cry "for students, coaches, faculty, alumni, parents, staff and friends to come together to support all 23 Division I varsity teams, provide for future stability, enhance equity and bolster the entire academic experience at W&M." Athletic facilities upgrades are also planned.
W&M incurred unexpected expenses in recent years. Huge left with about a year and a half remaining on her five-year contract. Based on information supplied by a school spokesperson, Huge is being paid what she is owed through May 1, 2022, her contract's end date. Huge's annual salary was $255,000, with about $382,500 due following her departure, if a per-month rate is applied for 18 remaining months.
Basketball coach Tony Shaver was fired in March of 2019. Dennis Cordell, Shaver's agent, said Shaver was owed about $1.7 million by the school for remaining years on his contract.
W&M in September was threatened with a Title IX lawsuit linked to the planned sports cuts. The lawsuit was not filed after W&M changed course, but the school owed $125,000 in clients' costs and attorneys' fees. W&M committed to completion of a gender equity review before September 2021, and full Title IX compliance starting with the 2022-2023 school year.
Interim director of athletics Jeremy Martin will return to his position in the president's office as chief of staff once the AD position is filled.
(804) 649-6233
@RTDjohnoconnor