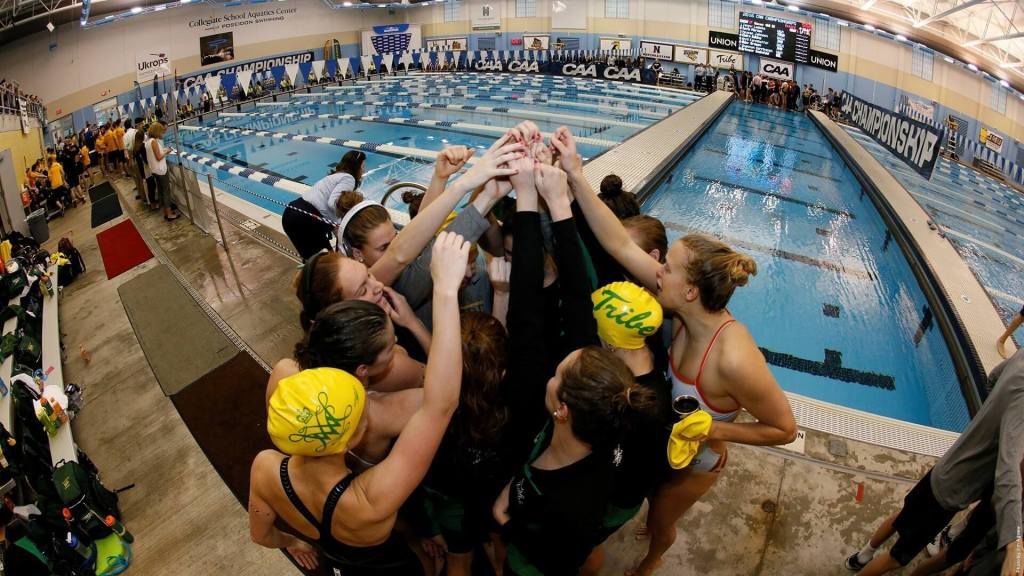 William & Mary's interim athletic director, Jeremy Martin, on Thursday night in a virtual public meeting explained the financial issues that caused the school to discontinue seven sports, and he invited further conversation on the topic.
Through his 30-minute presentation, it became clear that W&M continues to view the elimination of sports and a subsequent reorganization as unappealing but necessary steps to keep the Tribe competitive in Division I, secure long-term budget stability in athletics and comply with Title IX.
"Decisions are as final as the circumstances in which they are made," said Martin. He added that he welcomed unexplored, viable solutions that could meaningfully alter circumstances "and introduce the possibility that the outcome might change for a sport. ... My door remains open, and my ears open, to all who genuinely want to address how we move William & Mary forward."
Martin, chief of staff in the office of president Katherine A. Rowe, on Tuesday was named interim athletic director. He replaced Samantha Huge, who parted ways with W&M on Tuesday following about a month of turbulence related to the school's Sept. 3 announcement that it would discontinue men's and women's gymnastics, men's and women's swimming, men's indoor and outdoor track and field, and women's volleyball following this school year "amid financial concerns." Huge had been at W&M since May of 2017.
"A shared path forward" is how W&M is framing the ongoing October discussion regarding the cuts. Rowe asked for additional conversation among the W&M community in order to more clearly explain the reasons for the move and to receive additional feedback about ways the cuts could be avoided.
With charts and graphs Thursday night, Martin showed the depths of the budget problems faced by W&M athletics. He said W&M projects a $30 million to $100 million "shortfall for the institution this year, and we're in the midst of recession that is going to take many years for the nation to recover from. Athletics faces [financial] problems that are longstanding and must now be addressed."
W&M intends to move ahead with 16 sports, rather than 23, and prioritize football and men's and women's basketball.
"As much as our ethos has been doing more with less, we ultimately reach a point at which we have to consider if we're simply expecting less from less," said Martin.
COVID-19 is not the cause of the budget issues, but the pandemic exacerbated the situation, according to Martin.
"If an effected sport would like to be reinstated, it has to be able to do so with Title IX compliance, with providing ongoing budget stability — not in the near term, ongoing long-term budget stability — and it has to do so within a Division I identity," said Martin.
"We need to be clear with one another. The challenges we face are real. Difficult decisions are required at this time. ... To those who are ready to bring substantive solutions that we may not have thought about, in a way that's respectful of the challenges we have to solve, we're very open to that. We're eager for that."
Martin said in a Friday morning interview that W&M will "work individually with programs [designated for elimination] because we're trying to find any path that actually could prove viable."
W&M at this time has no firm deadline to cease listening to potential solutions, according to Martin.
Martin chose not to reveal whether he would like to become W&M's AD, "other than saying I want to do the best I can for William & Mary at this time, and if we do that well enough, then someone's going to have a great position to take over and enjoy all the benefits of leading the Tribe. We need to make this an attractive job to whoever will be the next AD."
He is expected to remain interim AD through the remainder of the school year. Martin comes to his interim position with a background in college athletics, though not at the Division I level.
Martin, 41 and married with two children, played basketball at NAIA member Houghton College, which is now NCAA Division III. The school is located about 65 miles southwest of Buffalo. He worked as an assistant women's basketball coach 2001-03 at Emory University, while helping in the sports information department, and then became an assistant men's basketball coach for five years at Gordon College in Wenham, Mass.
Among Gordon College's graduates is Huge, who played basketball there and graduated in 1992, about a decade before Martin arrived as a men's assistant coach.
Martin earned a graduate degree at Georgia State and two more at W&M following his coaching career and began working at W&M in academic support services for athletics in 2008. He elevated through W&M's administration to the office of the president and was named chief of staff in January of 2019.
(804) 649-6233
Twitter: @RTDjohnoconnor