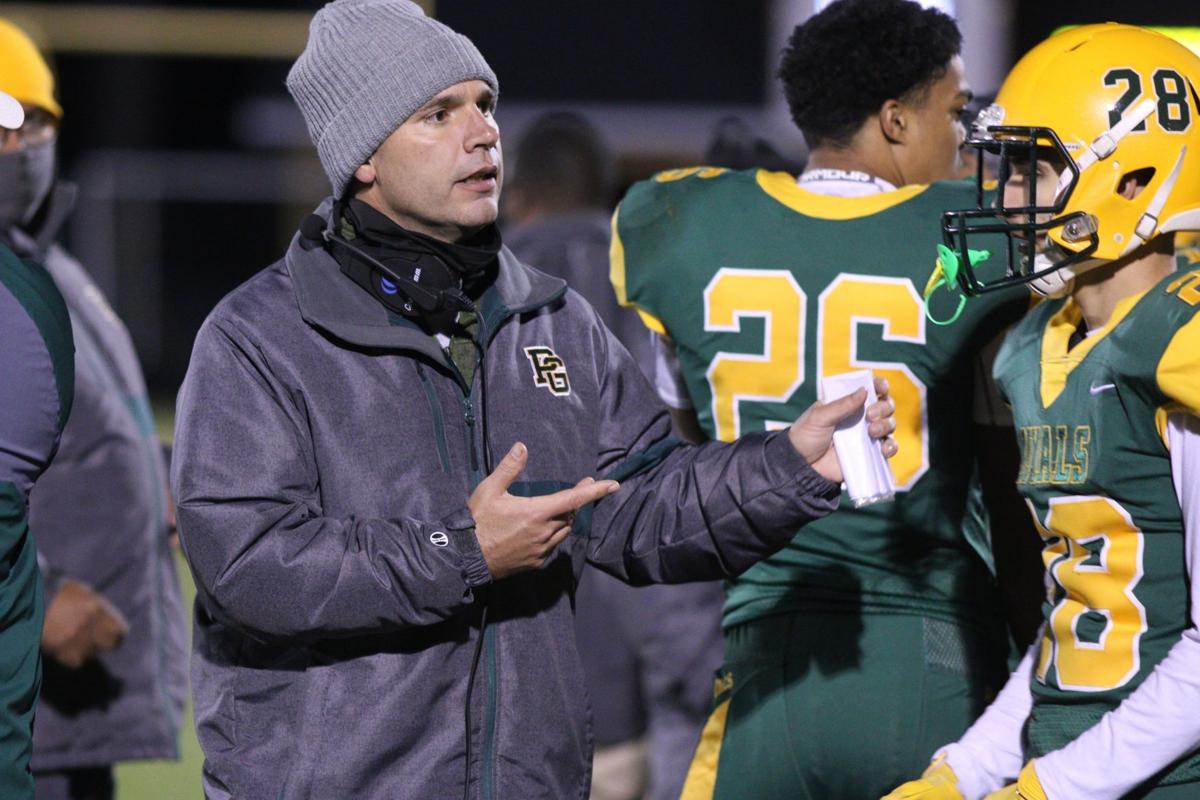 Colonial Heights has hired former Prince George assistant and Amelia County head coach Justin Keeler to lead the Colonials football program.
Former coach Kyle Krupp announced in April that he was stepping down. Colonial Heights has had three head coaches over the past four seasons, and Krupp was the first to stay for multiple seasons since Remus James (2012-2016). The Colonials' last winning season was 2005 (7-4). Since then, they've averaged 1.73 wins per season.
"I like building programs, I like challenges," Keeler said of the opportunity at Colonial Heights. "It's a challenge, but I think it's a challenge that's doable. It's exciting, that's why I applied for the job."
Keeler has one head coaching stop under his belt, three seasons (2015-17) at Amelia where he went 17-16 and reached the playoffs twice. His mother graduated from Amelia, his family has a farm in the area and Keeler still lives there.
"I had a lot of fond memories of going to see my grandparents farm when I was a kid, and being closer to that was exciting," Keeler said. "And when I took the job, I really enjoyed the players, they were great to work with, we had a lot of fun and had some success."
Keeler is familiar with the Central District, having coached at Prince George under Mark Tomlin and Bruce Carroll from 2004 to 2015. He also graduated from Dinwiddie in 1998, where he played for former Hermitage coach Patrick Kane.
Keeler returned to Prince George after his stint at Amelia, initially serving as the Royals offensive coordinator before transitioning to defense and helping Prince George reach the playoffs in back-to-back seasons for the first time in school history.
Keeler lauded the foundation left for him by Krupp, saying the former coach has done a lot of work in the weight room and developed bigger, faster and stronger athletes than the program has had in the past.
"I have a vision of what I want to do," Keeler said. "It's just about getting the right fit."
He's currently hiring coaches to fill out his staff, and meeting with parents, players and stakeholders to share his vision for the future of Colonials football. Building relationships with players is at the top of his agenda, Keeler said. Getting as many young athletes as he can out and involved with the program will be the primary focus of Keeler's summer.
"That's kind of why you get into coaching, the relationships that last a lifetime," he said. "I've been real blessed in that regard, and I'm looking forward to having more relationships that are meaningful in that way."
(804) 649-6555
Twitter: @ZachJoachim