Conference 11 race is tight
There may be no conference in the state as competitive as Conference 11, where five teams seem to be in the race for the championship.
Mills Godwin, Glen Allen, Deep Run, Lee-Davis and Douglas Freeman all have double-digit wins. All have appeared in the Times-Dispatch Top 10 this season, and all but Freeman have appeared in the top three.
Only the top six teams make the conference tournament, which starts May 21. In the first round, one of those five teams will be eliminated. Two will advance to the region playoffs.
There they will face the top two teams from Conference 12. The heavy favorites from Conference 12 are Prince George and Matoaca.
Here are the standings entering Thursday. Records don't include games against private schools.
1. Mills Godwin 12-3 5.67
5. Douglas Freeman 10-5 4.67
_________________________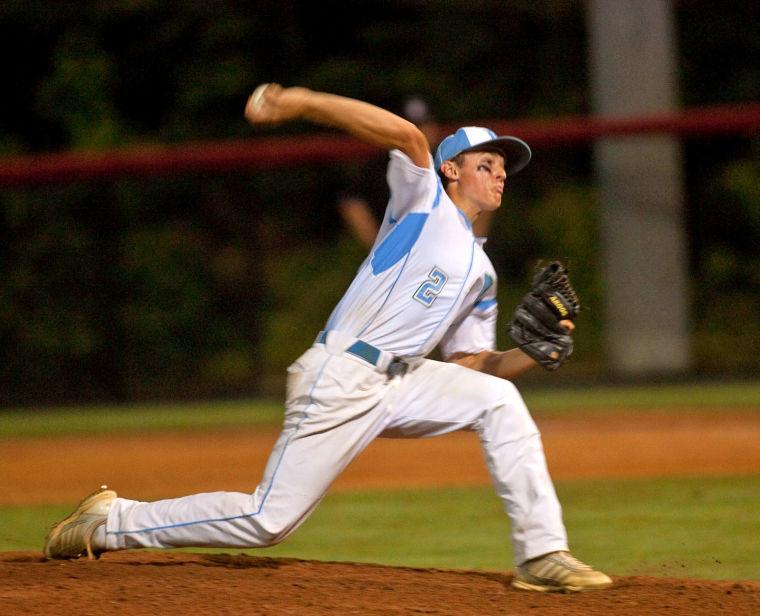 Hawks' Moore starting games, still winning
Senior Hayden Moore started his career at Hanover as a relief pitcher. As a freshman, he pitched the final inning of the 2013 Group AAA state championship game, in which Hanover beat Great Bridge 2-1.
Now, Moore is a starter and has pitched more inning than anyone on the staff, 32ß innings. He's 6-0 with a 0.43 ERA. The vast majority of the innings have gone to three guys: Moore, sophomore Jack Dragum (25) and senior Grey Lyttle (20⅔).
"He's always been one of our best arms," said Hanover coach Charlie Dragum. "As good as he is, we figured he needed to be starting games."
Moore is committed to VCU. The Hanover pitching staff has an ERA of 1.35.
_________________________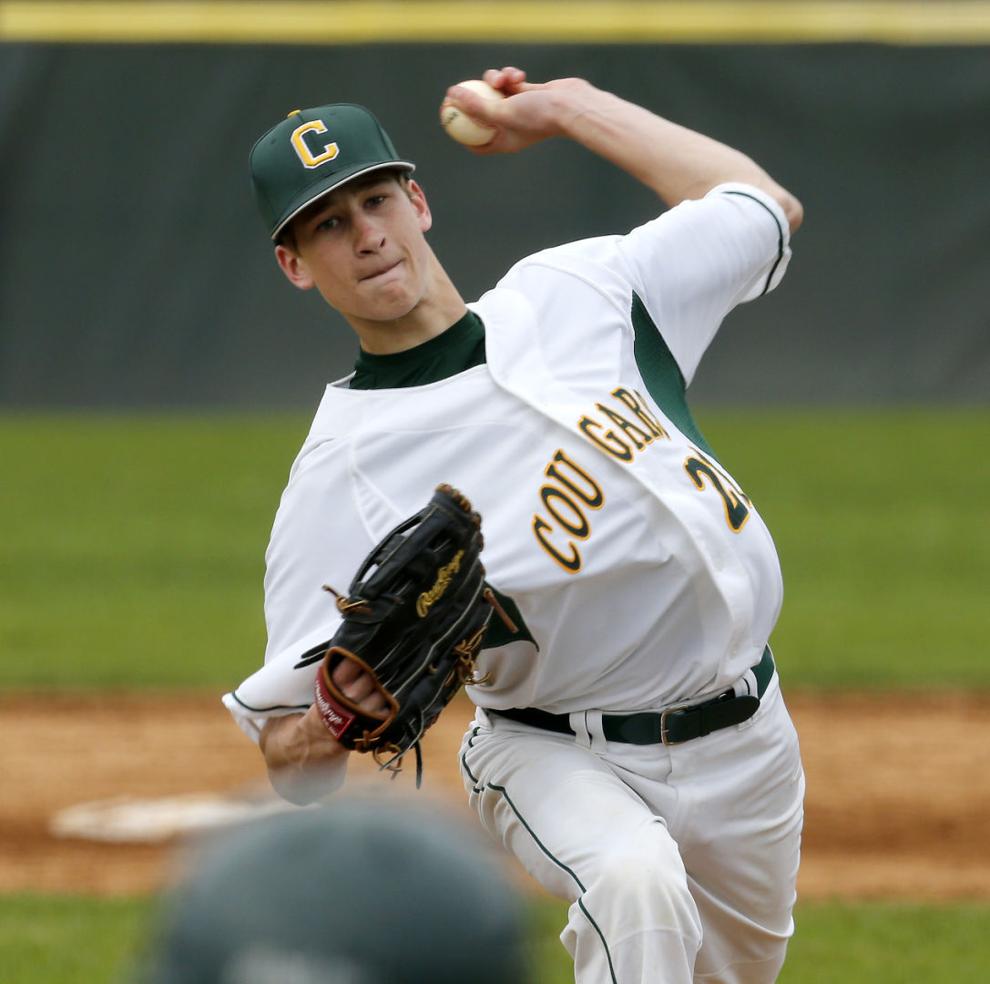 ♦ Collegiate beat Woodberry Forest 5-1 on Tuesday to claim its first outright Prep League championship since 1998. The game pitted two ACC-bound pitchers, Collegiate's Evan Justice (N.C. State) and Woodberry's Patrick McDonald (Notre Dame), against each other.
But it was Collegiate's Ben Greer who picked up the win. Collegiate scored four runs in the bottom of the sixth to break a 1-1 tie.
♦ Prince George pitcher Jackson Rivera returned to the mound this week more than a month after being drilled by a line drive. The senior threw just five pitches, but picked up the win when Prince George beat Colonial Heights. He forced a pop out, then helped turn a double play to end the inning quickly.
Rivera was injured in spring break when a pitch he threw was returned by the batter in the form of a hard-hit line drive. The ball broke bones in Rivera's cheek.
♦ Mills Godwin's 9-5 win over Douglas Freeman on Wednesday was its first against the Rebels since April 2012. Freeman had won nine consecutive in the series.
Hot shots of the week: Patrick Henry's William Strong. He pitched a perfect game against Varina, striking out 14.
Cosby's Christian Hague. He hit two homers and had five RBIs Tuesday as Cosby outslugged Manchester 12-10. The game also was a milestone for Cosby coach Tim Lowery. It was his 450th career win.
Go figure: 18. The number of bases stolen by Prince George sophomore Tevin Tucker. The Virginia High School League doesn't keep a record for stolen bases, but 18 is a high number. Cosby's Mitchell Shifflett was one of the area's best base stealers in recent memory. He stole 37 on 38 attempts in 2010. Tucker, who also is known for his defensive range and arm, draws comparisons to a former Prince George player, Red Sox center fielder Jackie Bradley Jr.
7. The number of consecutive wins by Lee-Davis, which last lost April 13 to Mills Godwin.
_________________________
1. Hanover (14-1), LW 1: The Hawks have given up one run or fewer in five consecutive games.
2. Mills Godwin (13-3), LW 2: The Eagles have won nine consecutive games dating to spring break.
3. Matoaca (13-2), LW 3: The Warriors beat Petersburg and Dinwiddie this week.
4. Prince George (15-1), LW 5: After falling to Matoaca, the Royals rebounded to beat Colonial Heights 1-0.
5. Collegiate (18-5), LW 6: The Cougars close their regular season today against Woodberry Forest and start the VISAA state tournament next week.
The rest of the top 10: 6. Glen Allen (11-3), LW 4; 7. Colonial Heights (12-4), LW 7; 8. Lee-Davis (11-4), LW 9; 9. Deep Run (12-4), LW nr; 10. Manchester (11-4), LW 8.
_________________________
1. Atlee (16-1), LW 1: The defending state champs edged Hanover 5-4 on Wednesday night.
2. Lee-Davis (14-1), LW 2: The Confederates beat Highland Springs and Douglas Freeman this week.
3. Clover Hill (15-1), LW 3: The Cavaliers got win No. 15 against L.C. Bird on Tuesday.
4. Glen Allen (13-3), LW 4: The Jaguars have outscored opponents 32-2 in their past three games.
5. Patrick Henry (11-4) LW 5: The Patriots got win No. 11 against Varina on Tuesday.
The rest of the top 10: 6. Prince George (12-2), LW 8; 7. Dinwiddie (12-3), LW 7; 8. Hanover (11-4), LW 6; 9. Thomas Dale (9-4), LW 9; 10. Powhatan (12-1), LW 10.
_________________________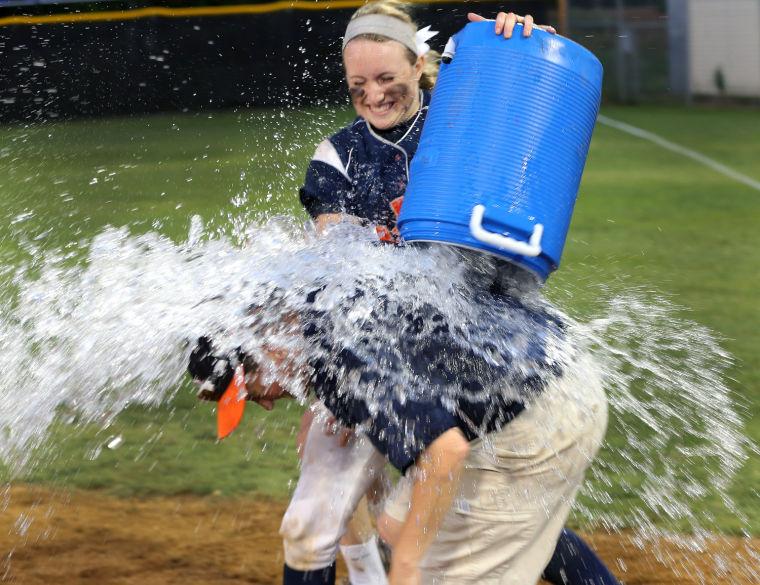 Lee-Davis' 16-1 win over Douglas Freeman on Wednesday was career victory No. 300 for Confederates coach Jackie Davis. She is in her 17th season as coach. She began the year with a 286-104-1 career record. Lee-Davis is 14-1 this season, and ranked No. 2 in the T-D Top 10.
_________________________
Hot shots of the week: Kailyn Spencer went 2 for 3 with a triple, a double and four RBIs in Goochland's win over Buckingham on Monday. She also struck out eight in five innings.
Freshman Lauren Murphy pitched a complete game, and went 3 for 4 with a home run and four RBIs in Godwin's win over Dale on Monday. Lauryn King went 4 for 4 for the Knights in the same game. King homered and doubled, scored twice and drove in a pair of runs.
Clover Hill's Elizabeth Britton hit a home run and recorded five RBIs in the Cavaliers' win over L.C. Bird on Tuesday.
Julia Fritz pitched a complete game and drove in four runs for Glen Allen on Tuesday. Maddie Stone tripled, scored three runs and drove in four for the Jaguars on the same night.
Mary Simms homered, tripled and drove in four runs, and Megan Baughan drove in five runs and scored two for St. Margaret's in their LIS tournament win over Saint Gertrude on Tuesday.
Records are based on scores reported to The Times-Dispatch and do not reflect Thursday's games.