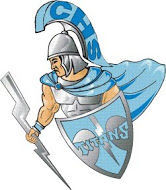 Cosby baseball coach Dean Grant says his team will be young with some talent. That last part is evident by the growing list of college-bound players.
Caleb Grizzard, a pitcher/outfielder, committed to Old Dominion.
"He is a two-way guy," Grant said. "Very physical player with a win mentality."
Pitcher Reuben Costin committed to Presbyterian in the Big South Conference. Infielder Brayden Simpson and pitcher Everett Vaughan committed to High Point, another Big South Conference school.
Infielder Grayson Harris is headed to Hampden-Sydney, pitcher/infielder Alec Riles will play at Eastern Mennonite, and pitcher/infielder Nick Romano is going to Averett.
(804) 649-6965
Twitter: @timpearrelltd