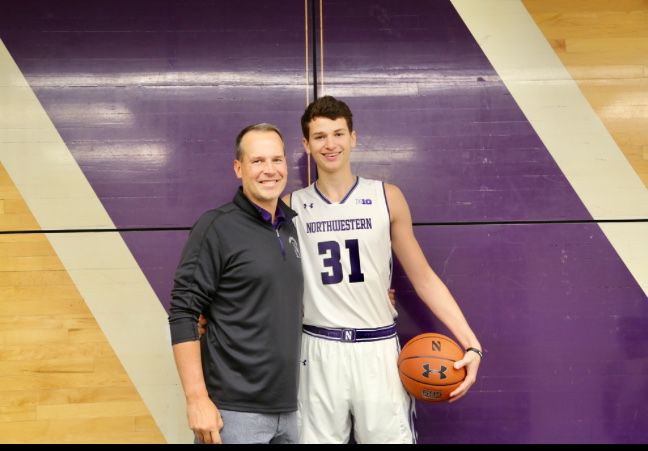 Senior Robbie Beran of Collegiate announced Monday that he has committed to the Northwestern basketball team. The 6-foot-8 forward also considered Virginia Tech, Georgia Tech and Boston College.
"It was the right fit for him," Collegiate coach Del Harris said, referring to the school's academics, its team and coach Chris Collins. "He believes in what they are building."
Northwestern is opening a remodeled gymnasium this season, Harris added. He said the team's style of play, with an emphasis on playing positionless basketball, is good for Beran.
When asked what position he'll play, Beran said he's not a point guard, and he's not a center, and he wants to do everything in between.
Northwestern went 15-17 last year and was eliminated by Penn State in the Big Ten tournament.
Beran is the second player to commit to Northwestern in two days. Jared Jones, a center from the Atlanta area, pledged himself to Northwestern on Sunday. There are no Virginia players on the Northwestern roster, and no local player has committed there in recent history.