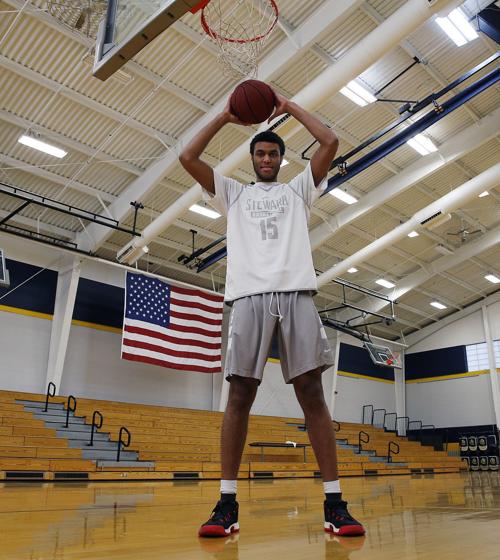 Maria Reid moved into a new home in 2014. About a year later, like a lot of parents, she started charting her son Efton's height on a wall near his bathroom.
He was in the seventh grade, so she started at 6-foot-4. He's up to 7 feet now — and likely will keep going.
Reid, a sophomore forward at Steward who turns 17 in February, is expected to grow another inch or two, which along with his skills and makeup will heighten the expectations for someone whose coach says really has "no ceiling."
College coaches from the ACC and SEC and other places may notice that Reid's ceiling right now is the door frame in Steward's gym. His hair touches the top. Steward coach Curt Kassab says they also notice Reid is smart, humble, mature, ambidextrous near the basket, handles the ball well for a big man, has a soft touch on his jumper and can make 3-pointers.
"He's special, both as a basketball player and a person," Kassab said. "He's just so gifted. The joy of being his coach is having a gifted player who's willing to listen, willing to learn and just being very thankful for everything in his life. He's just a very, very genuine kid. It goes back to the love he has from his mother and the way she raises her boys."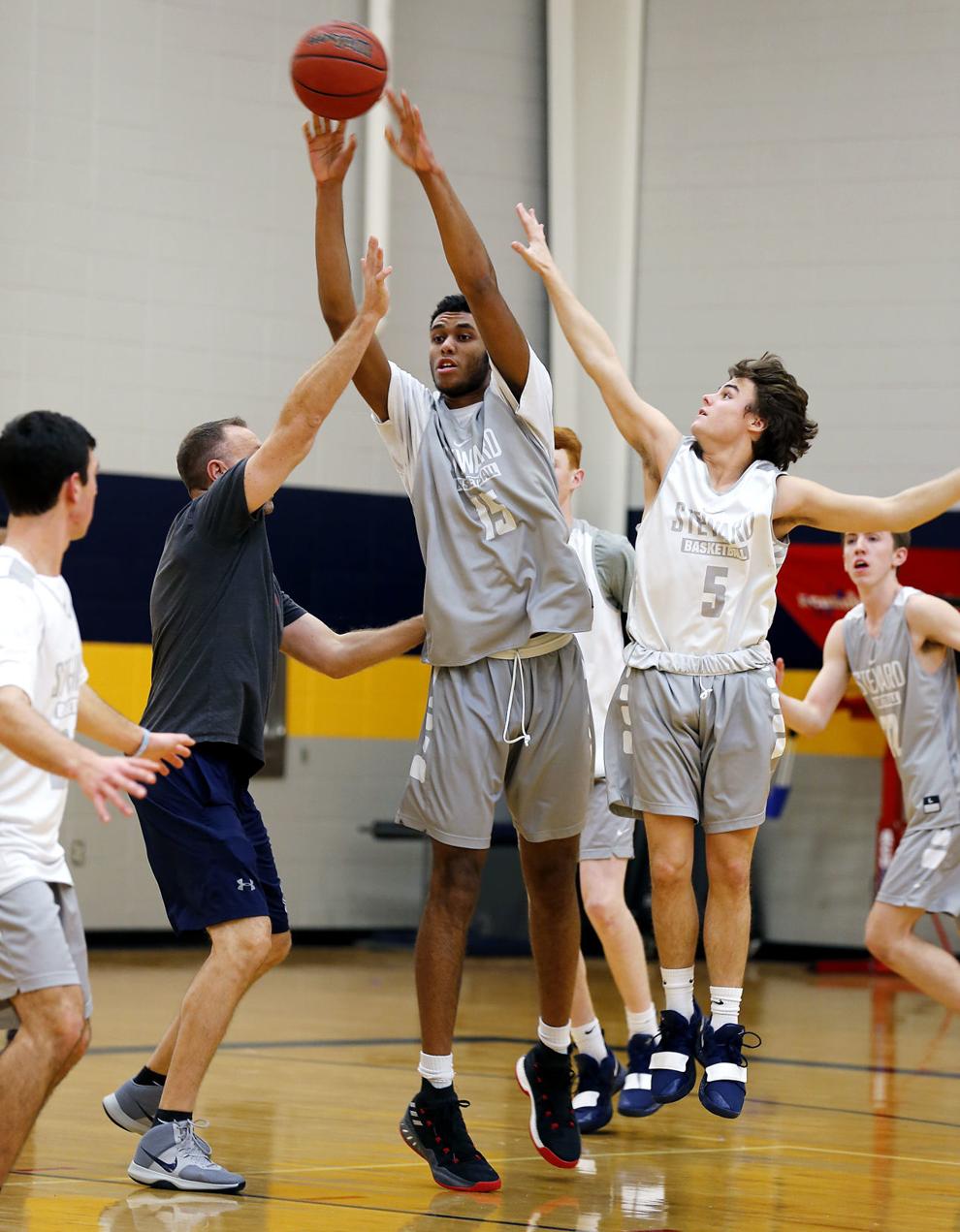 Maria Reid said she's known her son would be a 7-footer since a pediatrician made an early prediction. Reid stood 5 feet when he entered the first grade. As he was waiting outside his first-grade class, she said the teacher mistook him for a fifth-grader and said that classroom was down the hall.
Reid was 6-7 in the eighth grade and about 6-10 last year. He hit 7 feet a few months ago.
"The doctor says I have one more growth spurt," said Reid, who wears size 17 shoes.
His versatile game seems to be sprouting at a similar rate. While frequently dealing with double teams, he averages 15.4 points, 9.9 rebounds and 2.4 blocks for Steward (14-3), a private school in Henrico County which has another Division I prospect in sophomore point guard Isaiah Simmons. Reid is shooting 73 percent from the field and 70 percent from the foul line.
While Kassab said Reid still is translating his skills from drills to games, he can play the face-up game more often required of today's big men. Around the basket, he seems so natural shooting with either hand that a University of Virginia assistant coach who recently watched Reid asked Kassab if Reid was right-handed or left-handed (he's right-handed).
"Efton is extremely skilled for a kid his age and his size," Kassab said. "He's a very cerebral kid. You teach him something and he's just like a sponge. … His work ethic is phenomenal. He's very driven to reach his goals."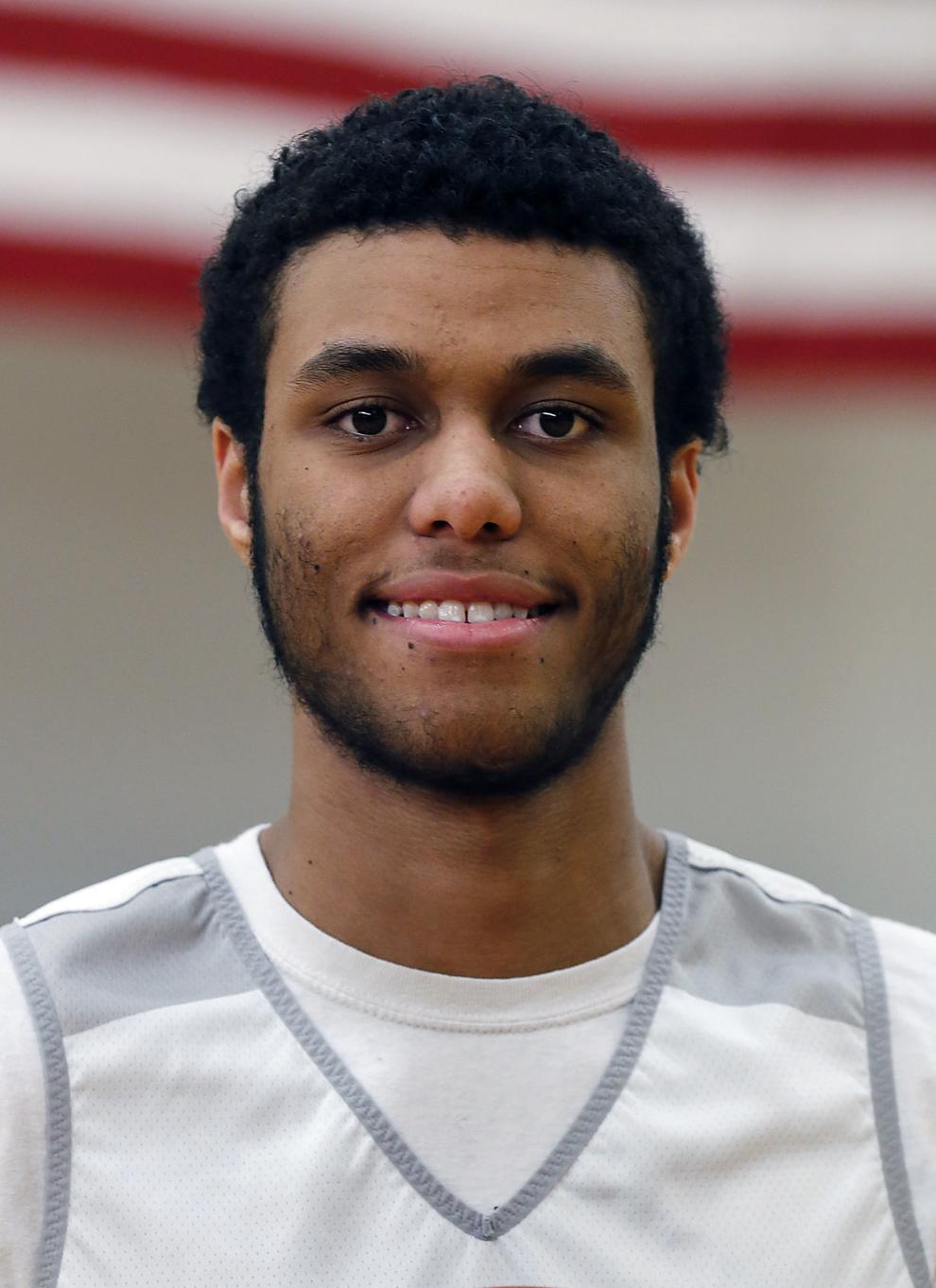 Steward athletics director Bruce Secrest credits Kassab for nurturing that. Kassab is a former associate head women's coach at VCU who guided the Atlee High girls to a Group AAA state championship in 2003 and turned the Deep Run High boys into an area power.
Reid has strong footwork in the post, but Secrest said that wasn't the case when Reid arrived last year.
"Curt has personally spearheaded his development, and it's been unbelievable to see the last two years," Secrest said. "I have seen Curt coming up here on days when we weren't in school working with him one-on-one, weekends working with him one-on-one, morning's working with him one-on-one."
Reid said a lot of influences have helped shape him, among them God, his mother, Kassab and Tony Hill, Steward's strength and conditioning coach. Reid has added 20 pounds since last year to his 220-pound frame.
He isn't sure what he wants to study in college, but his interests include computer technology, medical school and architecture.
"He's a very smart kid," Kassab said. "Momma Reid will have it no other way but high academics, high character."
Reid got his first scholarship offer in eighth grade, and Kassab said Reid is "going to have an incredible list of high-level schools when the [recruiting] process is finished."
He also pointed to a conversation that showed Reid's maturity.
"We spend a great deal of time together," Kassab said. "One of the things I asked him was, 'What's important to you in this recruiting process?' And he looked at me and said, 'Coach, the most important part for me is I want to develop a relationship with who I'm going to play for.' A lot of kids today, I get an offer from Kentucky or Duke, I'm going. He's very genuine in saying, 'I want to know the person I'm playing for as a person, not just as a basketball coach.' "