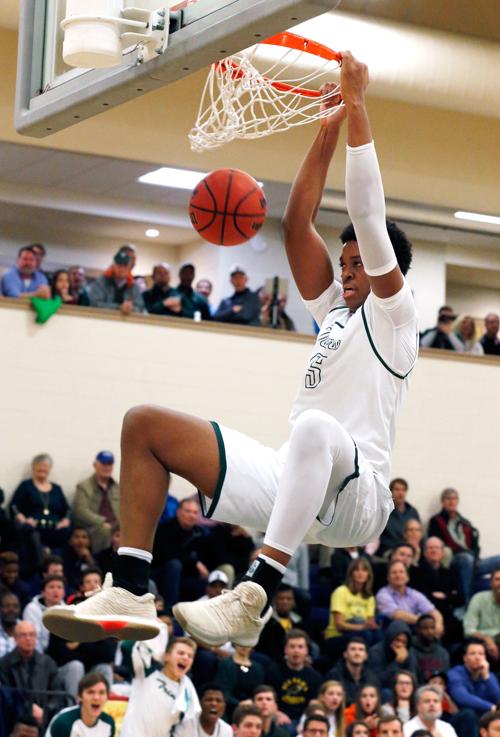 Trinity Episcopal forward Armando Bacot will become the latest local star basketball player to leave the Richmond area for an out-of-state school.
Bacot will play his senior year at IMG Academy in Bradenton, Fla., a school geared toward high-level athletes. He had an emotional conversation with Trinity coach Rick Hamlin on Sunday to break the news.
"We love each other," Hamlin said. "It's tough, but I understand why for a kid at his level a move like this is attractive. He has nothing but my best wishes and certainly no hard feelings."
The rising senior had been exploring options for the past few weeks, but didn't have a plan set until this weekend. IMG provides a high level of competition, top-notch players and a wealth of resources.
Bacot made a tremendous improvement the past three seasons at Trinity. When his freshman year began, he wasn't a starter. He was too slow on defense to keep up with the opposition.
But he became more nimble on the court and earned a starting spot near the end of his freshman season. By the time sophomore year rolled around, he was one of the area's top players. Teaming with Zach Jacobs (James Madison), Trinity had a 1-2 punch of tall forwards who could crash the paint, press and run up and down the court.
Trinity won the Virginia Independent Schools Athletic Association Division I state championship in 2017, upsetting a nationally ranked Paul VI team. Jacobs was named player of the year, and Bacot earned an All-Metro honor.
By his junior year, he took another step, averaging 24.5 points, 11.5 rebounds and was at times unstoppable under the basket. Opponents clogged the paint with zone defenses aimed at slowing him down. He scored 45 points in his last game with Trinity, a state semifinal loss to Bishop O'Connell.
He showed skills rarely seen by high school players in the Richmond area. In a way, Hamlin said, he was a new-age big man. Though he stands 6-foot-10, he could pass, dribble, defend multiple positions and occasionally knock down 3-pointers.
"He was so coachable," Hamlin said. "It's so fun to work with really talented players who are really coachable."
Bacot received offers from schools across the country. North Carolina and Duke are among the schools recruiting him the most.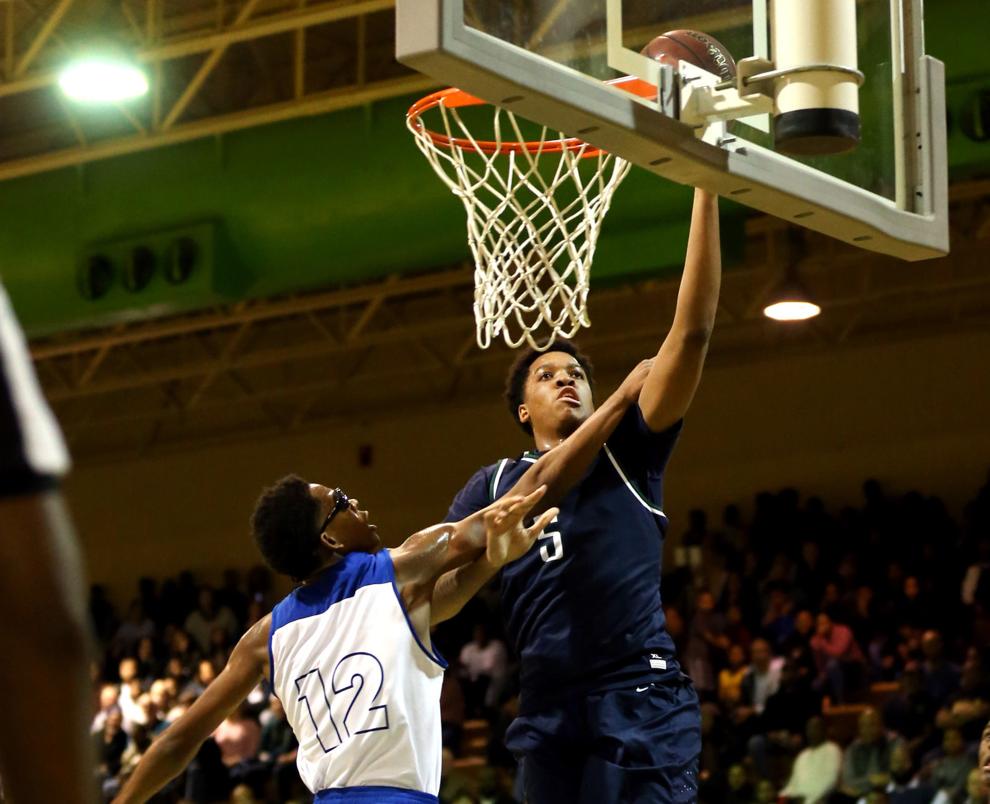 Bacot is the third Division I recruit to depart the Richmond area this spring and summer. John Marshall's Isaiah Todd left for a private school in North Carolina. St. Christopher's Gibson Jimerson will play for one in Florida.
Hamlin says it's too soon to call this a trend or an epidemic. Yes, Jimerson and Bacot are headed to schools geared for athletes, that play more games and provide an experience somewhat similar to college basketball. But in the grand scheme of things, it's only three athletes leaving the state.
"It could be the beginnings of a trend or it could be a one-off random year where this coincidentally happened," Hamlin said.
Schools like Trinity can't do what IMG Academy does, Hamlin said. Trinity isn't in the business of flying to basketball games or offering a sports-first experience. There's nothing Trinity could have done differently, the coach said.
IMG bills itself as "the ultimate training ground for passionate student-athletes" and an "athletic institution unmatched by any other." Its basketball coach is Sean McAloon, a former Benedictine coach who led the program at St. John's College High School in Washington, D.C., before going to Florida in 2017.
Hamlin said he's not convinced that kind of environment is necessary for a young star to succeed. Trinity played good competition, too, including Montverde Academy, which was considered by MaxPreps the top team in the country.
In 2018-19 Trinity will return Henry Coleman, a rising junior forward who has offers from LSU and VCU, among others.
"I'm excited for the season still, but it's going to take a few days to get over," Hamlin said.
---