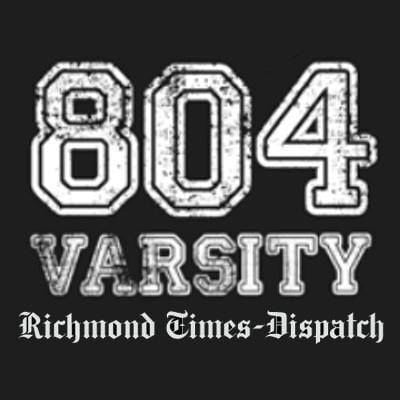 A late rally from the Cosby girls basketball team fell short against Osbourn Park, sending the visitors from Manassas to the Class 6 state final with a 48-42 win Wednesday night.
The Titans (7-2) started out strong in a high-scoring first period. Post player Alexis Warren was in usual form, drawing fouls from the Yellow Jackets (14-1) and collecting 4 of her 6 points in the opening frame at the charity stripe.
But after Cosby claimed a 14-12 first quarter lead, Osbourn Park slowed the game, knotting the score at 18 entering halftime.
Osbourn Park coach Chrissy Kelly said given her roster, it was a necessity for her team to focus on dictating the pace in their end.
"Our best chance at winning is defending," Kelly said. "… Giving up 14 in the first quarter is not very typical of us, so we cut down on scoring and focus on the defensive end and understanding ball pressure."
Although Cosby's zone kept its opponents from getting too much penetration in the paint, Osbourn Park rode a 7-2 run in the third quarter to take command.
Cosby kept the score close, but the claustrophobic set-up around Warren limited both the Titans' scoring and their transition opportunities. Osbourn Park's lead was 3 points with 2 minutes remaining, but the Titans couldn't cut into their deficit.
"We knew they were going to focus on [Warren], so we put in a couple quick hitters for her, but [Osbourn Park] is so good defensively that they made it tough to get those entry passes," Cosby coach Chris Hartman said.
Warren led the Titans with 15 points. Turner had 13. Osbourn Park was led by Harju with 12.
Osbourn Park is set to face James Madison (Fairfax), who topped West Potomac 54-48, for the Class 6 championship Saturday. It will be the school's first appearance in a state title game, having been eliminated in the quarterfinals in its first two appearances.
Despite not reaching the state final, Hartman said that he was proud of how his team adapted to a season complicated by the COVID-19 pandemic.
"This was a selfless group. They bought into each other and what they were doing," Hartman said. "I wish we were playing in that state title game, I wanted it so bad for them, but I'm still so proud of what they've accomplished. I'll always remember this group."
Osbourn Park 12 4 15 17 — 48
OP: Alex Harju 12, Maddie Scarborough 11, Katie Lemanski 9, Jo Raflo 8, Hailey Kellogg 4, Trinity Epps 4
COS: Alexis Warren 15, Sydney Turner 13, Ilah Javellana 10, Isabel Tillet 2, Kaelin Smith 2
3-point goals: OP: Harju 4, Raflo 2, Scarborough 2; COS: Javellana 1