Athletic accomplishments: A junior wrestler, Bo won the Class 5 state championship in the 220-pound weight class. His record for the season was 11-0 — he started the season late because of an ankle injury suffered during football. In his shortened season, he pinned every opponent he faced, and all but one pin came in the first period. Bo is the quarterback for the football team, and this fall he rushed for 1,222 yards and 28 touchdowns and passed for 1,006 yards and 10 touchdowns. He also played linebacker and punter. Last spring, he was a member of the school's lacrosse team.
Academic accomplishments: Bo is a member of the math honor society, the Latin club and the National Society of High School Scholars. He's a student mentor for Colonial Trail Elementary School, and he's a youth football and wrestling volunteer.
How he's spending time away from school: He does his school work on his computer in the morning, works out in mid-day and then helps his dad with chores in the afternoon and evening.
What distance learning is like: "It's not bad. It's like busy work." Students watch YouTube videos and answer questions about them.
Favorite class: "AP chemistry with Mrs. Earle."
His real name: "Robert." His mom always wanted a son named Bo, but Robert is a family name.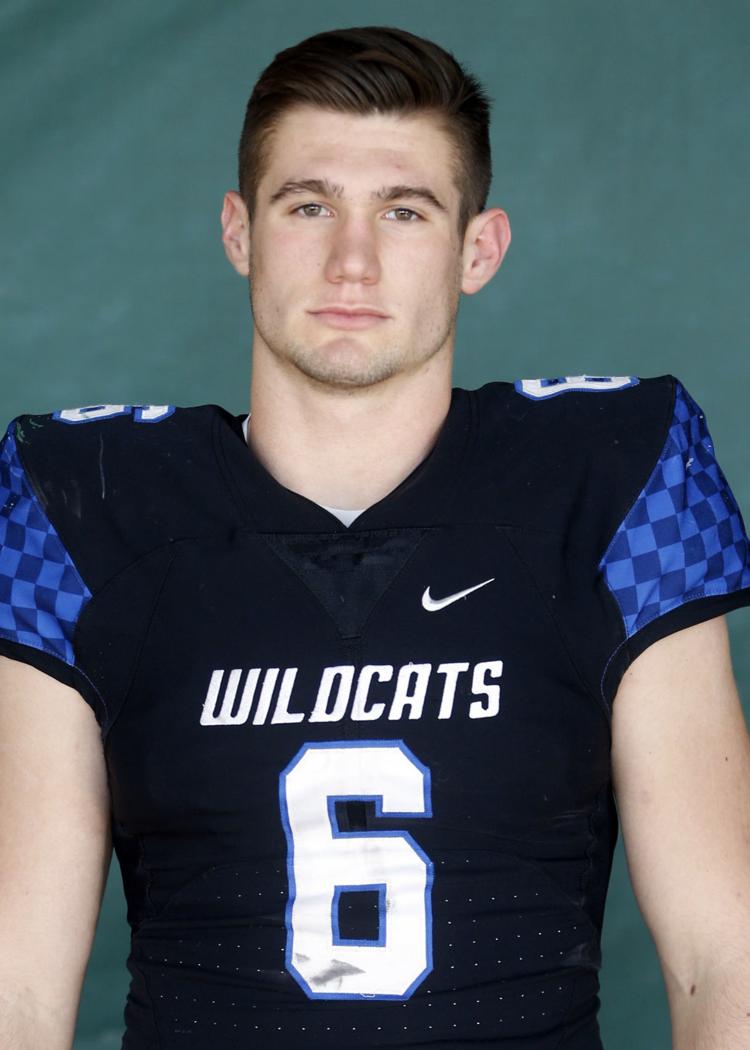 Favorite celebrity Bo: "Bo Jackson."
How he prepares for games: Driving around and listening to music the afternoon before the game. And immediately before games, "usually I put my headphones on and put football pump-up videos on."
Favorite article of clothing: "Cotton T-shirts."
Three words to describe him: "Hard-working, selfless, quiet."
Working to get better: "I want to become a better passer. And breakaway speed."
Favorite restaurant: "Texas Roadhouse."
Favorite menu item: "The 12-ounce fillet, medium rare."
More likely to be early or late: "Early."
More clean or more messy: "Clean. I'm OCD."
Star Wars or Marvel: "Marvel."
If any actor could play him in a movie: "Arnold Schwarzenegger."
First job he wanted as a kid: "I wanted to be a doctor." He still plans to study medicine. He'd also like to coach football.
Favorite book: "Believe: The Victorious Story of Eric LeGrand."
Do aliens exist? "Yes." The team and the coaches once debated this on the bus.
Person he texts the most: "My girlfriend."
Football player he admires the most: "Taysom Hill."
House is burning down and he can take only one thing with him: "My phone."
Favorite emoji: "The cowboy one."
If he could have dinner with anyone dead or alive: "John 'Beepsy' Welch," a family friend who was like a second grandfather, who passed away a few years ago. He was a colonel in the army.