When former Unviersity of Virginia pitcher and Hanover High alumna Tabby Dabney was earning all-region honors at Richard Bland in 2016 and 2017, the Petersburg-based junior college team had a bat girl named Teagan Baulsir.
Six years later, Baulsir, a senior catcher and corner infielder at Deep Run, and Dabney, the Wildcats' first-year coach, have teamed up to lead a resurgence on the diamond out by Short Pump.
Deep Run (12-6) has taken down local powers Glen Allen (5-2 score last Friday) and Mills Godwin (4-2 this Thursday) this month as part of a 6-0 surge that's seen Dabney, Baulsir and Co. play some of the best softball Deep Run High, which opened in 2002, has ever seen.
"Coach Dabney has done a phenomenal job getting us fired up and excited," Baulsir said Thursday night after the win over Godwin.
"It's been a good May. We're playing as a team, doing all the right things in the right moments, so it's been really fun."
Baulsir, the lone senior on the Wildcats' roster, had never beaten either Glen Allen or Godwin before. A standout bat all four years of high school, she dealt with a broken arm and pandemic-stunted season in her first three years, a period in which Deep Run was solid but always struggled against the area's top programs.
At the heart of the Wildcats' lineup this spring is Baulsir, a gap-to-gap hitter and longtime member of prominent local travel team Hanover Hornets. She is hitting an eye-popping .553 with 12 doubles, 5 home runs, 30 RBIs, 21 runs and a 1.895 OPS.
"Teagan is certainly the heartbeat of our team. She has left such a tremendous legacy at Deep Run," Dabney said Friday afternoon.
"There's something special happening this year. It took awhile for my girls to jell, to play together and work together. But in these last couple weeks, it's like we found our mojo. And Teagan has been the driving force behind all of it. She's a great kid and a great teammate on and off the field. She's just a coach's dream to have."
Film study has played an integral role in the Wildcats' success as of late, both coach and player said. It's a practice Dabney brought with her from Virginia, and Baulsir said her Wildcats have never before been so prepared for their opponents.
Teagan and her father, Jonathan Baulsir, a travel coach with the Hornets, lauded the influence of former Wildcats coach Chuck Wade, who moved on from the program to spend more time with his family.
But they said Dabney has spurred Deep Run softball to greater heights with a renewed vitality and fresh culture.
"Tabby Dabney came in and she just was electricity from the time she stepped on the dirt till the last inning tonight," Jonathan Baulsir said shortly after the victory over Godwin.
"She pushes the kids to a level I don't think any of them have really been held to. Once they bought in, and they bought in in a big way, the Ws started coming."
Among the standouts for the Wildcats has been junior Jessica Kolkhorst, a key bat in the lineup who hit back-to-back home runs after a three-run shot by Baulsir in the win over Glen Allen.
Baulsir said that was one of her favorite moments throughout high school, as she and Kolkhorst are good friends and have overseen the progression of the program together over the past few years.
Dabney didn't always want to be a coach. She didn't play her senior year at Hanover because she was at the time preparing for a career in nursing, then decided to go the junior college route and revamp her playing career. Virginia coaches came to one of her practices at Richard Bland, and offered her a scholarship spot in Charlottesville.
Upon graduating from Virginia, Dabney was asked to coach travel ball, and began forming lasting relationships with the players who would one day become her charges at Deep Run, like standout freshman pitcher Hope Tate.
When the Wildcats job opened up, four or five parents of players immediately reached out to Dabney urging her to take on the position.
"God always puts us in the right place at the right time," said Dabney, whose family has an extensive athletic lineage.
Her mother played softball and her father played football at East Carolina University, and her uncle, Tony Beasley, played nine seasons of minor league baseball before becoming the third-base coach for the Washington Nationals and, currently, the Texas Rangers.
"I felt like this is where I was needed, this is my calling and these girls really needed another female athlete, a female coach to help uplift them and love the game that has brought me so much joy in all these years," Dabney said of her decision to take the Deep Run job.
Dabney added that the connection between UVa softball and the Richmond area has never been stronger, as coach Joanna Hardin emphasizes the links between her program and its home state.
Cavaliers senior pitcher Molly Grube (Manchester High) was the 2019 All-Metro player of the year, and Hanover star pitcher Julia Cuozzo, the reigning All-Metro player of the year, is committed to Virginia.
"(Hardin) really believes that Virginia is a hotbed for softball players. She is one of the coaches I know for sure will recruit heavily out of their home state," Dabney said.
"UVa softball has grown tremendously in the last few years since getting the new stadium and (Hardin) really leading the program. She's done wonders to bring phenomenal talent in there. I think over half of that team, they're from Virginia, and that speaks on how softball has grown in our state and continues to grow."
Baulsir, who's always wanted to be a physical therapist and plans to study exercise science, last summer committed to play college ball at Elon. Similar to her coach, athletics is in her blood.
Originally from Bradenton, Fla., before Jonathan's career brought the family to Richmond, Teagan started playing tee ball at age 4 and joined the Hornets at 10 years old shortly after her family moved.
"When I could start running, swinging, getting ahold of a bat, I knew that was it for me," she said with a laugh, adding that she's played volleyball and basketball and ran track, but her true love has always been on the diamond.
Teagan's mother, Debbie Baulsir, pitched at the College of Saint Rose in Albany, N.Y.. Debbie coaches the team at Holman Middle School in Glen Allen near where the family lives.
She regularly throws to Teagan on the field at Holman Middle, where younger sister Braelyn, currently in eighth grade, plays herself. The pitcher in the family who took after her mother, Braelyn will be a freshman at Deep Run next year as the Wildcats trade one Baulsir for another.
The sisters have never faced one another before, but Teagan said with a chuckle that she'd be up for the matchup.
When Teagan broke her arm heading into her junior year, it stunted a recruiting process already rendered arduous by the pandemic. Not to mention, the extra COVID year of eligibility afforded to college athletes created a bottleneck that limited scholarship opportunities for high school athletes in the Classes of 2022 and 2023 in particular, Jonathan Baulsir said.
But Teagan, whose Christian faith has always been intertwined with her athletic journey, stayed the course and trusted in God. The family has spent the vast majority of their Sundays either at church or on a softball field. She's thrilled to embark on the opportunities that await her at Elon.
"We're all clicking at the right time going into this playoff season soon," Teagan said of Deep Run's season, which has two games left next week before regional play commences.
"The dugout has been great, we've just got to keep the energy up. Everything is working really well right now."
Dabney echoed her star hitter's sentiment and belief, saying God put her in the right place at the right time to lead a Deep Run program the coach has since fallen in love with.
"It's been amazing to coach (Teagan), to learn from her as a coach," Dabney said with a strong note of pride in her voice.
"I'm excited for this postseason and finishing strong with my girls."
Today in sports history: May 13
1958: Stan Musial gets his 3,000th hit in St. Louis Cardinals' win over Chicago Cubs
2005: Tiger Woods misses cut at Byron Nelson Championship to end his record of 142 consecutive cuts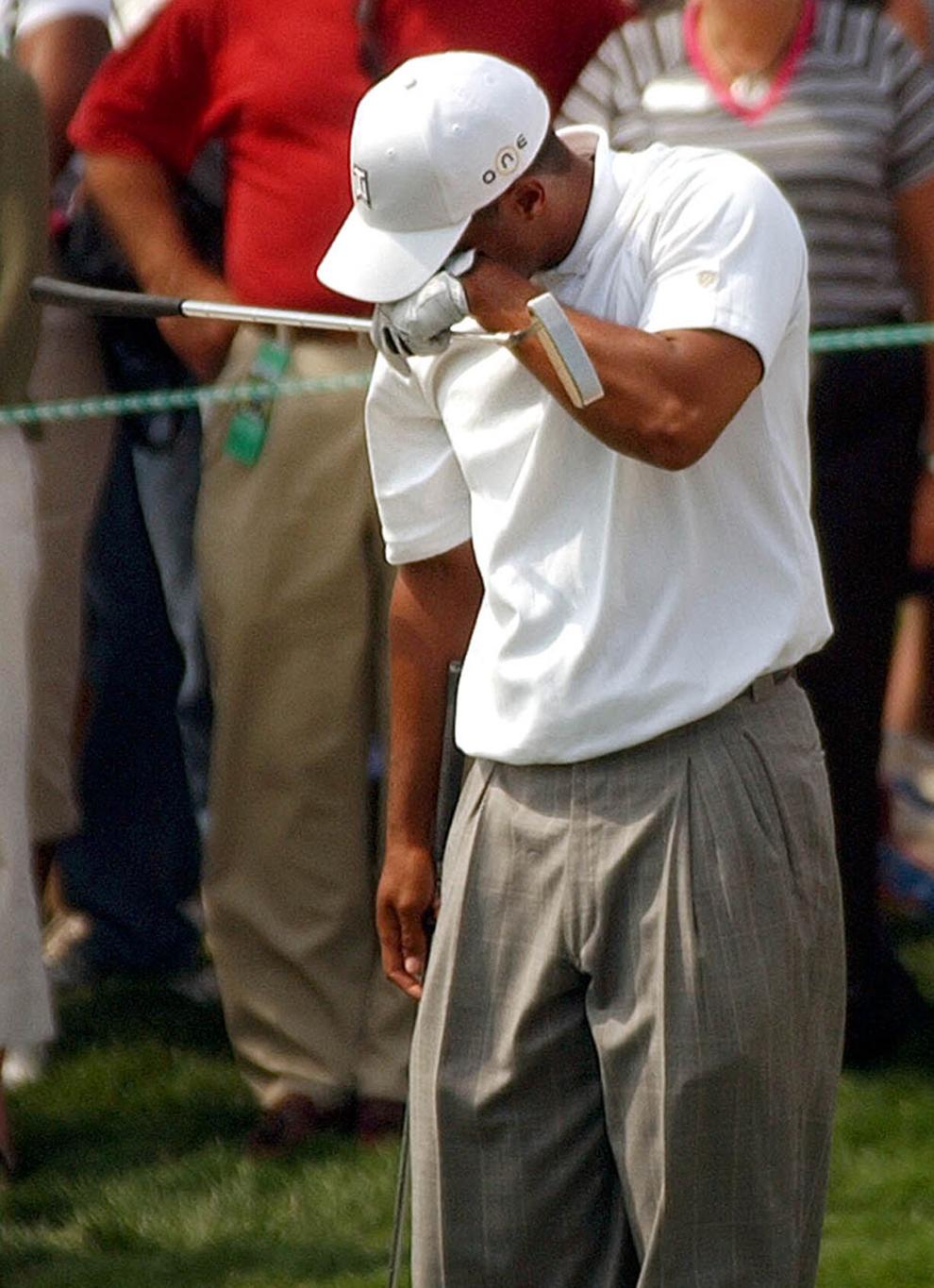 2007: Rafael Nadal becomes first player to win Rome Masters three consecutive times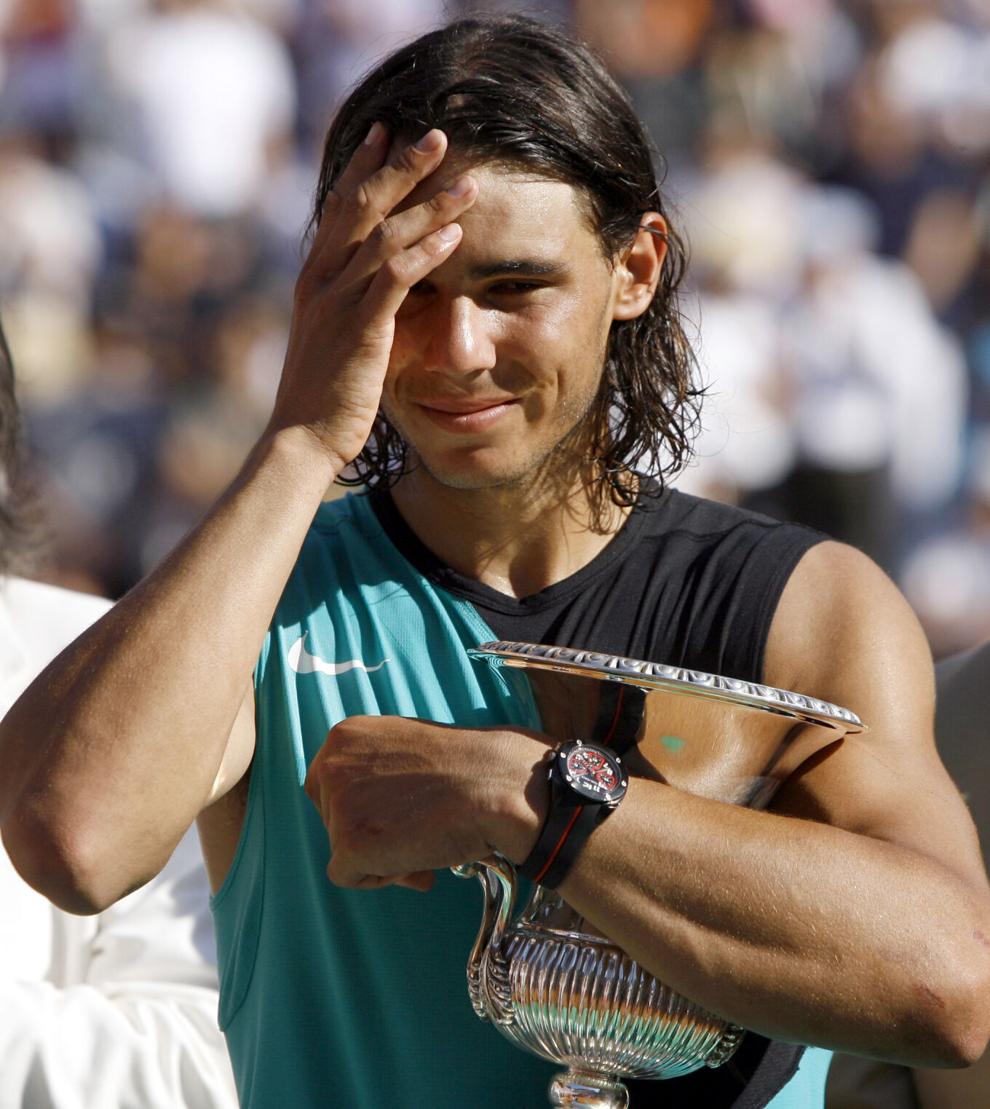 2012: Manchester City wins English title for first time in 44 years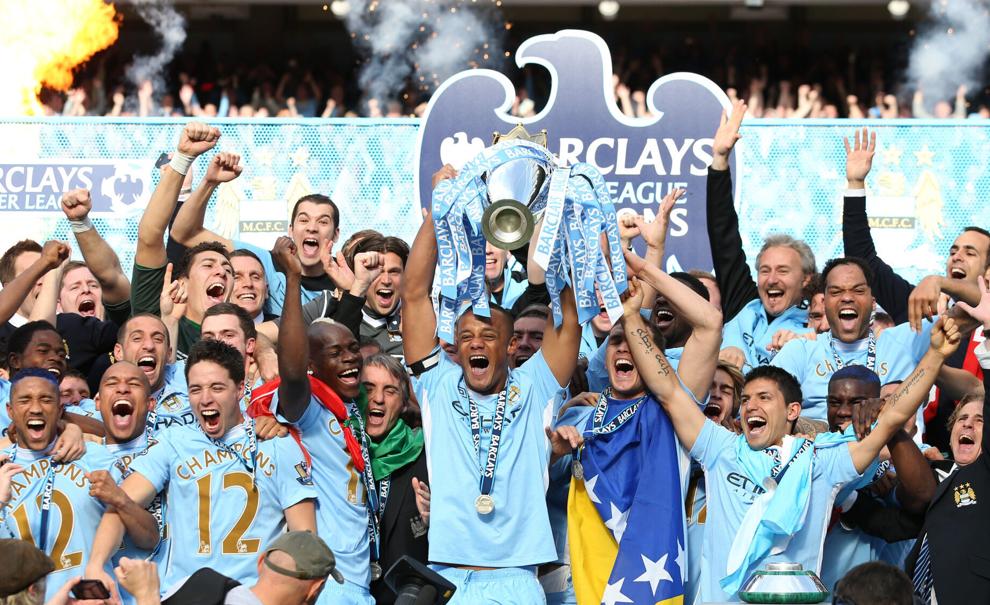 2014: Henrik Lundqvist sets NHL record with his fifth straight Game 7 victory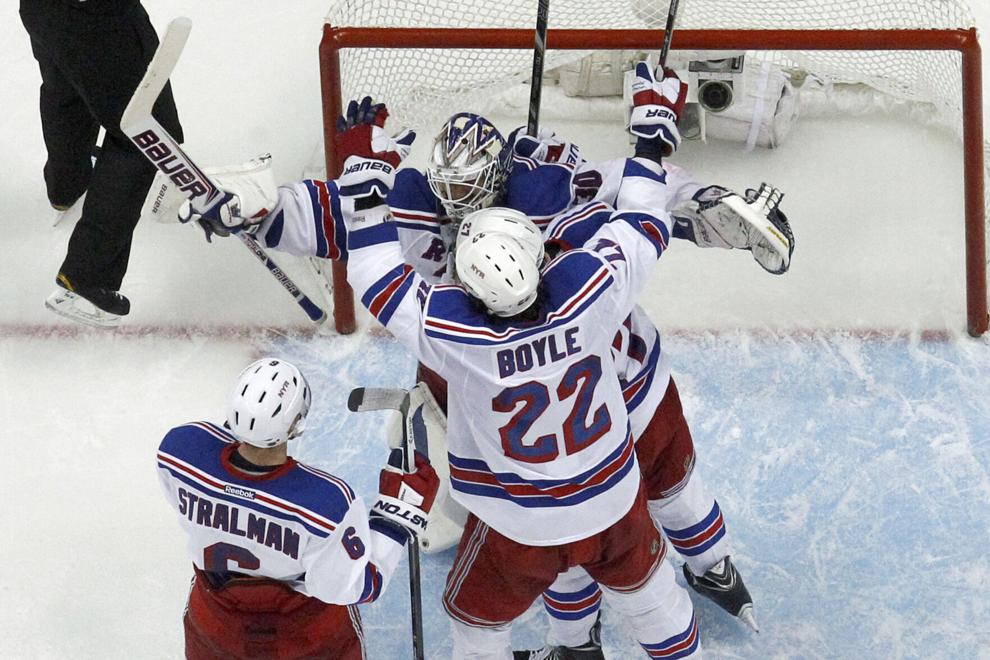 2015: Derek Stepan's OT goal lifts New York Rangers past Washington Capitals in playoffs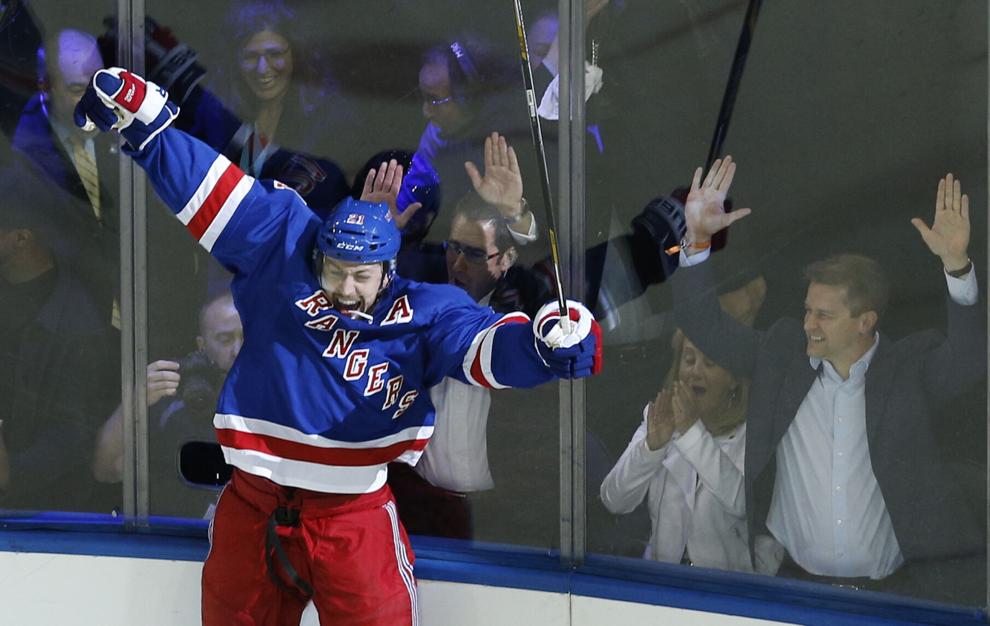 Zach Joachim (804) 649-6555
Twitter: @ZachJoachim