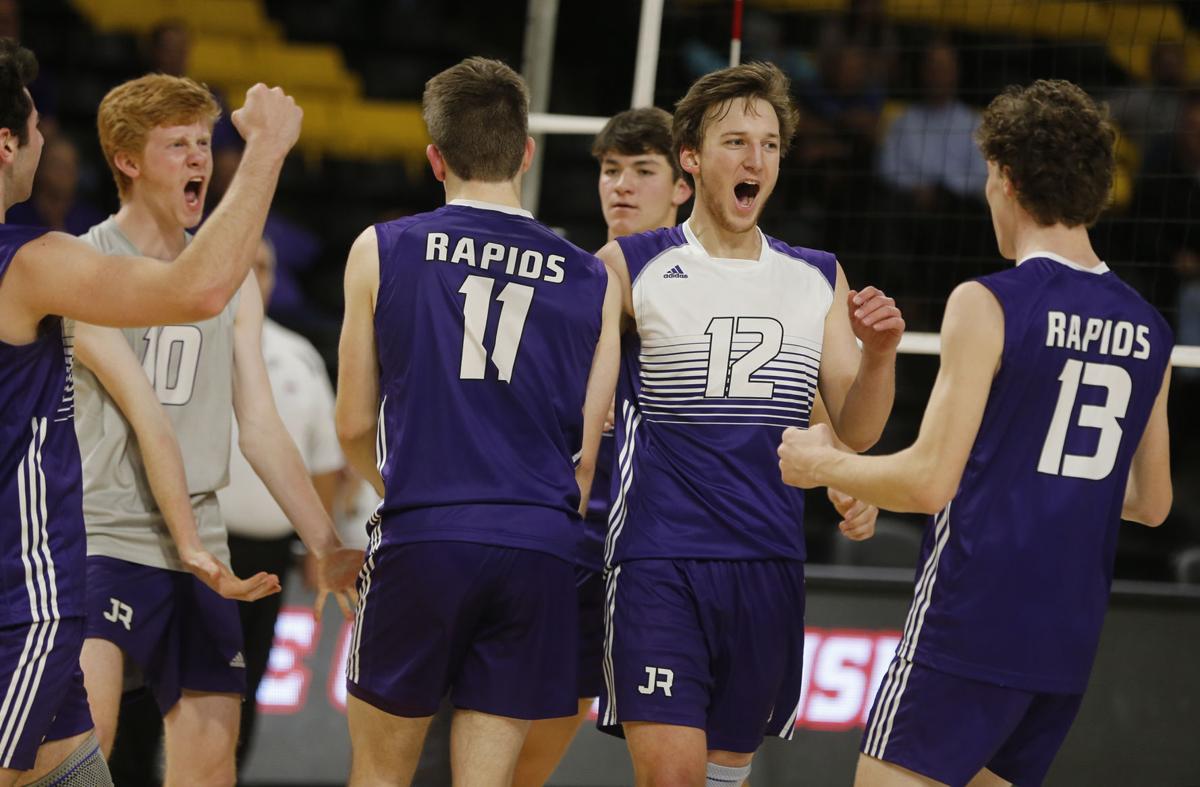 Two-time defending Class 6 boys volleyball champion James River is 8-0, and the Rapids have dropped just one set on the season in a 3-1 win over rival Cosby (6-3).
Coach Michael Blankenbecler said he knew going into the season that a core group of seniors had the potential to continue his program's winning ways. Reigning Class 6 player of the year, senior outside hitter Hayden Penczak, is on the roster but not currently playing in games.
"The kids kind of knew that they had to step up," Blankenbecler said.
Senior outside Nathan Moss (54 kills, 11 aces) and junior outside Michael Cummins (62 kills, 39 digs) have stepped into prominent roles.
Senior setter Connor Pinney (251 assists, 41 digs) and senior middle Cole Grubbs (58 kills, 21 blocks) are returning foundational players. Junior Drew Barfield (61 kills, 19 aces) has played travel ball with Pinney, Blankenbecler said their connection has been a key component of the Rapids' success.
Junior libero Ryan Collier (60 digs) is the defensive anchor, and sophomore middle Tyler Alexander (33 kills, 25 blocks) is one of the best underclassmen Blankenbecler has ever had on varsity.
"The team from tryouts wanted to make it to a state championship, but I think they've been working hard to get up to speed in this shortened season," Blankenbecler said.
Because of the shortened schedule, James River hasn't gotten the chance to test itself against other area powers like Deep Run (6-0), Glen Allen (5-1) and Thomas Dale (8-1). 
Though they won't meet in the regular season, the Knights could pose a threat to the Rapids if they cross paths in 6B regionals. Blankenbecler said the playoff situation is still up in the air.
"We knew going in that every set was really important," he said.
"We have to be focused every single match to be the highest seed possible. Even though we might not play the Deep Runs or the Glen Allens, we can work really hard in practice to be ready for a playoff environment."
NOTE: Records are consistent with scores reported to the Times-Dispatch or listed on district websites.
(804) 649-6555
Twitter: @ZachJoachim