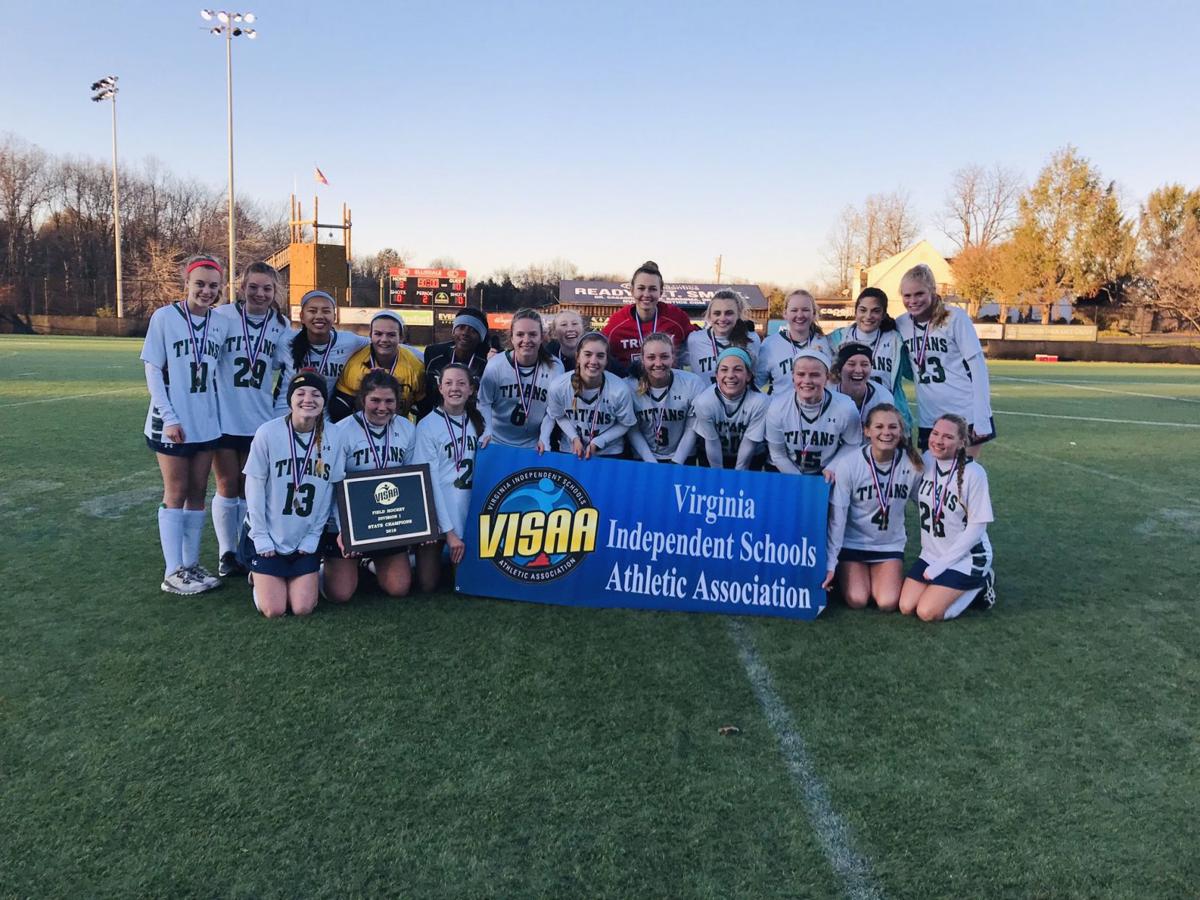 Trinity Episcopal is again atop the VISAA, and the Titans have the undefeated 23-0 record to prove their dominance this season.
Molly Schuma, Abby English and Sally Snead scored as Trinity defeated Collegiate 3-0 in the title game on Saturday.
Goalkeeper Erika Latta made two saves — the Titans allowed just four goals all year.
"After the state final last year, Abby and I looked at each other and said we would never lose another high school field hockey game again," Snead said. "Ever since the preseason, our goal has been not to lose."
Senior defender Felicity Davies said the team backed that goal up with hard work and chemistry.
"We had the best friendships, and that made it even more amazing," she said. "We all supported each other."
Callie Srader had an assist in Saturday's game, as did Snead.
Trinity defeated the area's other top schools multiple times during the run, holding an 11-0 record against Collegiate, St. Catherine's and Norfolk Academy.
"This was not an easy 23 to get to by any means," coach Margie Snead said. "They are great individual players, but their sum is far more."
This was the Titans' second title in the past five years.
Gloucester 2, Deep Run 1 (2OT): The Wildcats ended their season as the runner-up in Class 5 a day after a dramatic double-OT victory. This time, the goal went against them in the second extra period.
Collegiate 5, Norfolk Academy 2: The Cougars capped an undefated season with the VISAA Division I State championship.
Singles: Huff (C) d. Benkovitz (NA) 10-1; Hackbirth (NA) d. Mitchell (C) 10-8; Sood (C) d. Danielson (NA) 10-6; Willett (C) d. McCammon (NA) 10-1; Furr (NA) d. McDaniel (C) 10-5; Mittal (C) d. Hugo (NA) 10-6
Doubles: Huff-Mitchell (C) d. Benkovitz-McCammon (NA) 10-2
Records: Norfolk Academy n/r; Collegiate 20-0