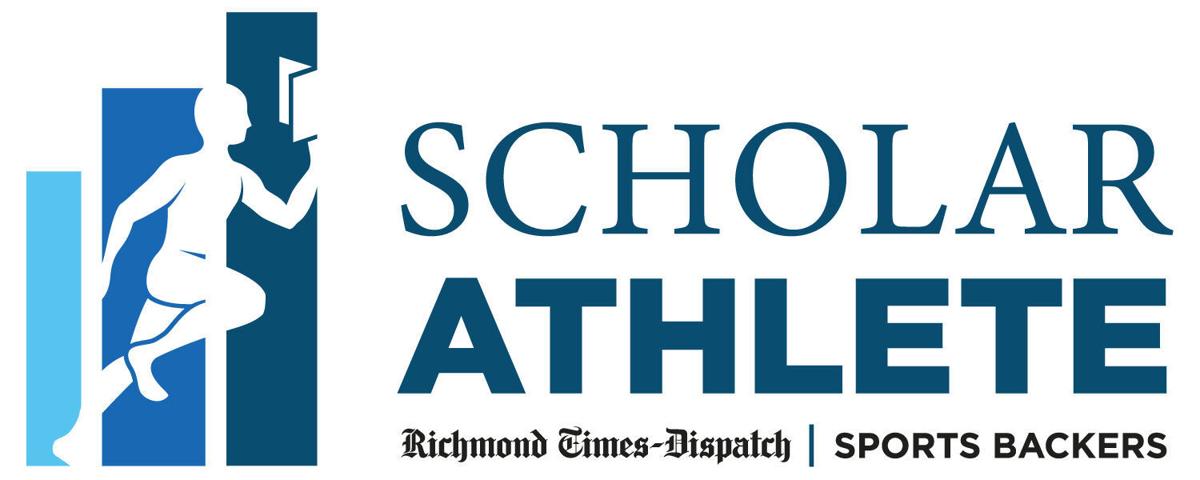 The Richmond Times-Dispatch/Sports Backers Scholar-Athlete of the Year program made adjustments a year ago because of the COVID-19 pandemic and the shutdowns ordered to combat the deadly virus.
The partnership that is celebrating its 30th anniversary this year had to make some different adjustments, but the show goes on. Best of all, sports are back.
One male and one female from the 20 finalists (10 boys and 10 girls) will follow in the footsteps of Walker Wallace of St. Christopher's and Mary Caroline Heinen of Maggie Walker, last year's winners of the program's top scholarships.
The finalists were chosen during a sign-of-the-times Microsoft Teams meeting by a 10-member panel representing The Times-Dispatch and Sports Backers. The 20 were selected from a pool of 86 seniors who were nominated by their schools. Usually Scholar-Athlete of the Month winners are included in the pool, but the monthly program took the year off because sports didn't resume until December.
The annual Scholar-Athlete of the Year banquet and awards ceremony at The Jefferson Hotel didn't happen last year nor will it this year.
Instead, tune in to Richmond.com on June 7, when the finalists will be recognized during a video announcement.
The amount of scholarship money is still to be determined. Since the partnership began, 600 scholar-athletes have received nearly $1.3 million in scholarships. All 20 of the finalists are guaranteed scholarship money.
Each high school in the T-D's primary circulation area was given the opportunity to make nominations.
Four schools have two finalists: Atlee, Maggie Walker, Mills Godwin and Monacan.
Benedictine's Ryan Tremain is the lone valedictorian among the finalists.
Michael Bourne of Cosby is a national-class hurdler. His 60-meter hurdles time of 7.85 seconds is No. 2 in the U.S. He has been nominated for national performance of the week three times.
Elvin Edmonds IV of Hopewell was named the T-D's All-Metro boys basketball player of the year after leading the Blue Devils to their first state title (Class 3) in 49 years.
Many of the finalists are involved in more than one sport. Other sports represented are cross country, track, golf and tennis.
The school nominees for Scholar-Athlete of the Year will be featured in a two-page presentation in The Times-Dispatch on June 6.
Williams Mullen will present the third Community Impact Award.
The Sports Backers will present two need-based scholarships ($2,500 each) for the fourth year.
Alyssa Patterson of L.C. Bird is the recipient of the Cheryl L. Oliver Memorial Scholarship.
The Raymond D. Patterson Memorial Scholarship recipient is Omari DeVeaux of Douglas Freeman.
Michael Bourne Jr., Cosby
Quint Dingledine, Monacan
Elvin Edmonds IV, Hopewell
Carter Morris, Mills Godwin
Ryan Tremain, Benedictine
Charlie Unice, Maggie Walker
Landin Bostian, Mills Godwin
Caroline Bowe, Midlothian
Ellie Horner, St. Catherine's
Kerry Nease, Douglas Freeman