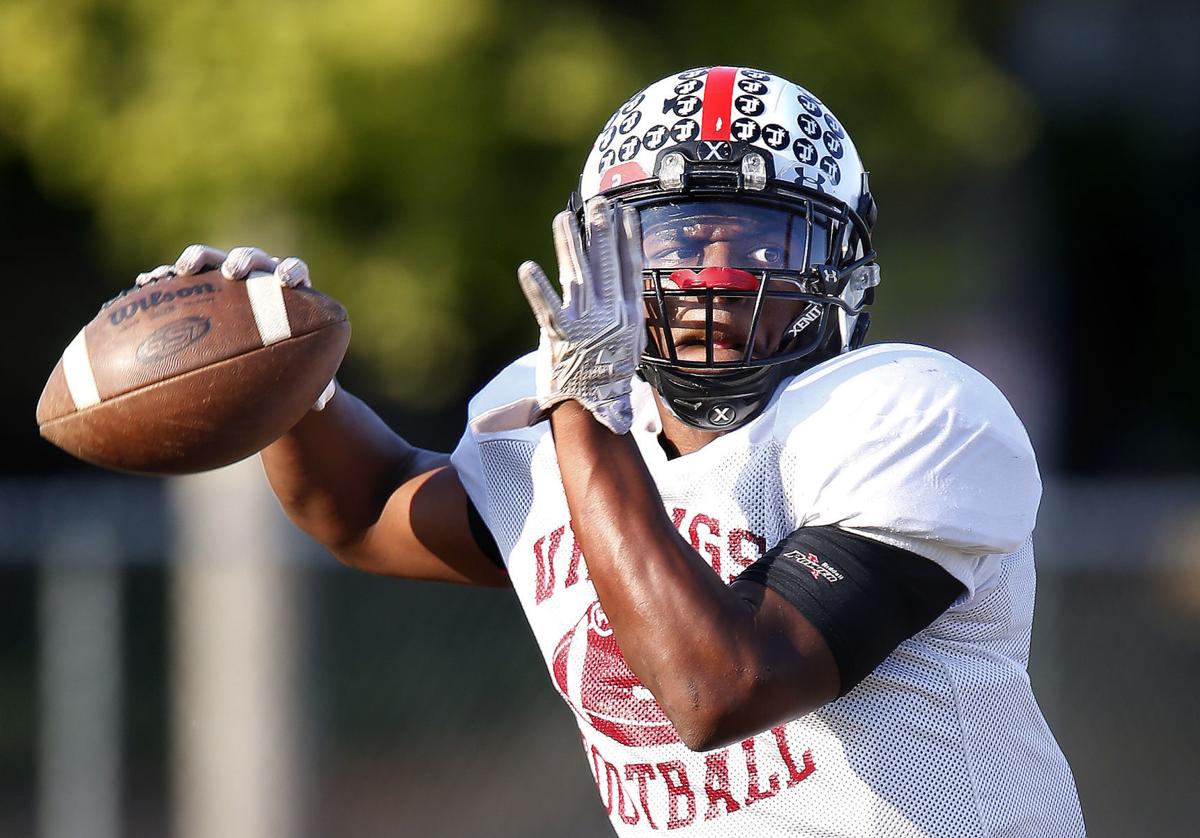 Star performance: Jackson ran for 193 yards and a touchdown (17 carries), passed for 126 yards (7 of 17) and two TDs and had 18 yards on kick returns in Thomas Jefferson's 20-7 victory over J.R. Tucker. For the season, the 5-foot-10, 205-pound junior has 927 yards rushing (5 TDs), 339 yards passing (four TDs, three interceptions), 101 yards receiving (2 TDs) and 262 return yards (2 TDs, with an 81-yarder and a 73-yarder called back because of penalties).
Versatility: Jackson moves around as a running back/quarterback/receiver on offense, returns kicks and plays cornerback. With a vertical jump of more than 35 inches, he also plays every position except center in basketball. "Sometimes I get a little winded," he said of his football duties, "but it's pretty fun trying to stay in the whole game, especially when you're team is up. It's pretty fun playing all those different positions."
Four score: TJ (4-4) has won four games for the first time since 1997. Jackson said that has people talking "a lot. We're hearing it. They can see we're progressing and getting better as a team and coming together. … Other people's confidence in us is building up our confidence."
Family's all here: Jackson's father, James, went to TJ (1988-91) and was a quarterback. His mother works at the school, and two sisters go there. "My dad comes to practice every day to make sure I'm doing good as a leader," he said. "He just pushes me harder. We talk about sports. When he's not at work, he comes home, and we watch games and just cool it."
Best piece of advice: "Never give up." — From his father.
Top mentor(s): "My family. I have a very big support system."
RESULTS FROM ONLINE VOTING
Jalen Jackson, TJ 475 (33 percent)
Breon Davis, Manchester 308 (21 percent)
Pinky Wiley, L.C. Bird 204 (14 percent)
Excellence Perry, Collegiate 173 (12 percent)
Justin Ford, Matoaca 155 (11 percent)
Syour Fludd, Monacan 136 (9 percent)
Vote for next week's player of the week at 804Varsity.com between Friday night and Monday night.