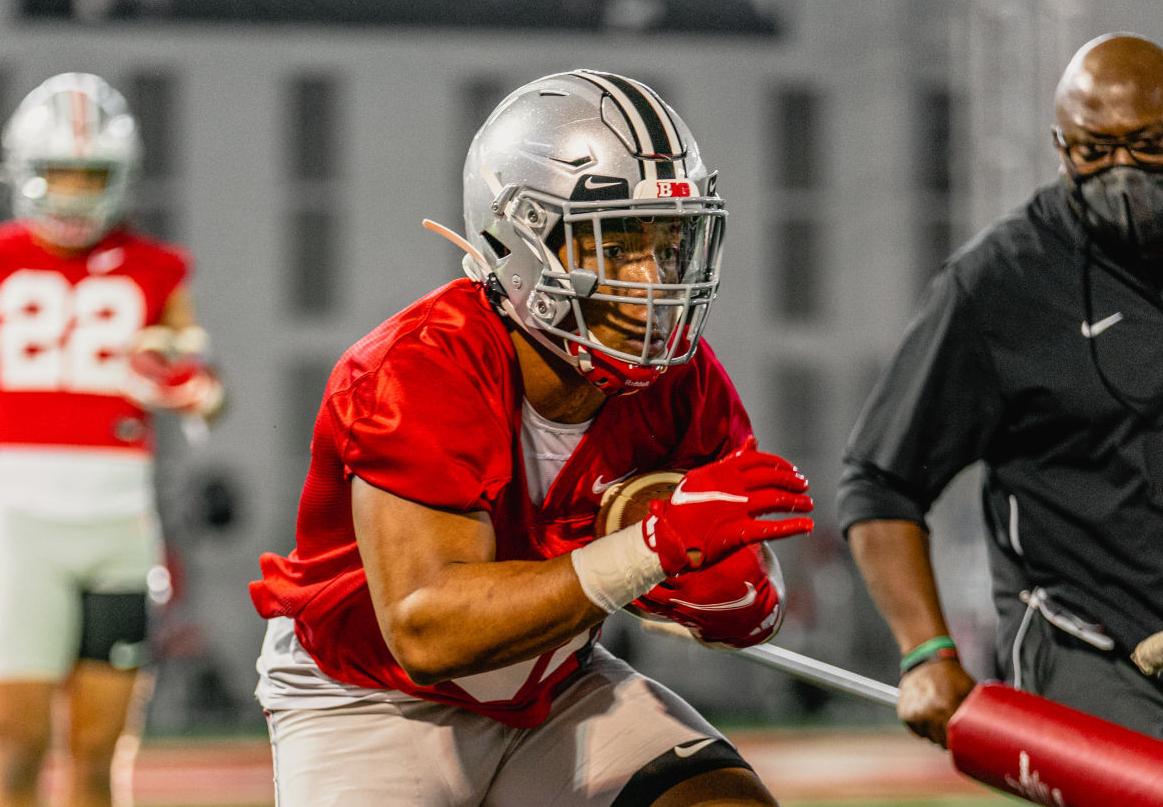 1. TreVeyon Henderson
Hopewell, running back, Ohio State, 5-11, 190
Few players in Richmond-area history have credentials like Henderson's. He was named All-Metro player of the year as a junior in 2019 when he rushed for 2,400 yards and 53 touchdowns. And he's considered one of the most talented players in the nation. "He could win the Heisman trophy, and I don't mind saying that," said Gary Criswell, a high school football analyst and former college coach. One recruiter said Henderson is as good as anyone who has played in the Richmond area, including Macho Harris and Brandon Minor. "He's on a different level than everybody else," the recruiter said. Coaches like his speed, instinct, vision and good grades. "He's got everything," said another. "He's the total package." He's good enough to play defense, too, though he probably won't. He jukes and spins and then pushes a button to explode with more speed, another coach said. Henderson missed his senior season because of the pandemic and enrolled at OSU in January. He got offers from schools across the eastern half of the country and chose Ohio State in March of last year. Virginia, Virginia Tech, Georgia and Texas were on his list of finalists.
---
---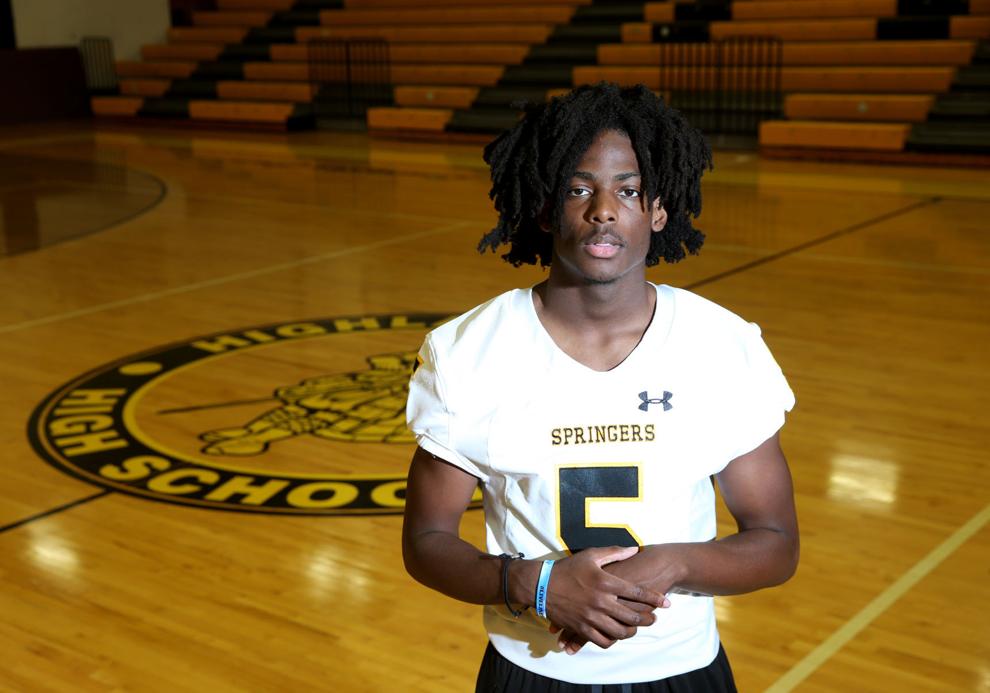 2. Damond Harmon
Highland Springs, defensive back, Oklahoma, 6-1, 180
Harmon is the next great defensive back to come out of Highland Springs, following Malcolm Greene (Clemson) and K'Von Wallace (Philadelphia Eagles). He could play cornerback, nickle or safety. "Just a really good football player," one coach said. "Has an edge to him. Good range and can tackle." Another coach called him a product of great coaching and development at Highland Springs. "They do such a great job with all their guys over there," he said. The coach also complimented Harmon's coverage on the last play of the state championship game, even though the opposing receiver scored and Highland Springs lost the game. "He was all over the guy in that last play." "He's got length, he's got good speed," another recruiter said, complimenting Harmon's instincts and ball skills. Harmon picked Oklahoma in August over South Carolina, Penn State, Tennessee and Georgia.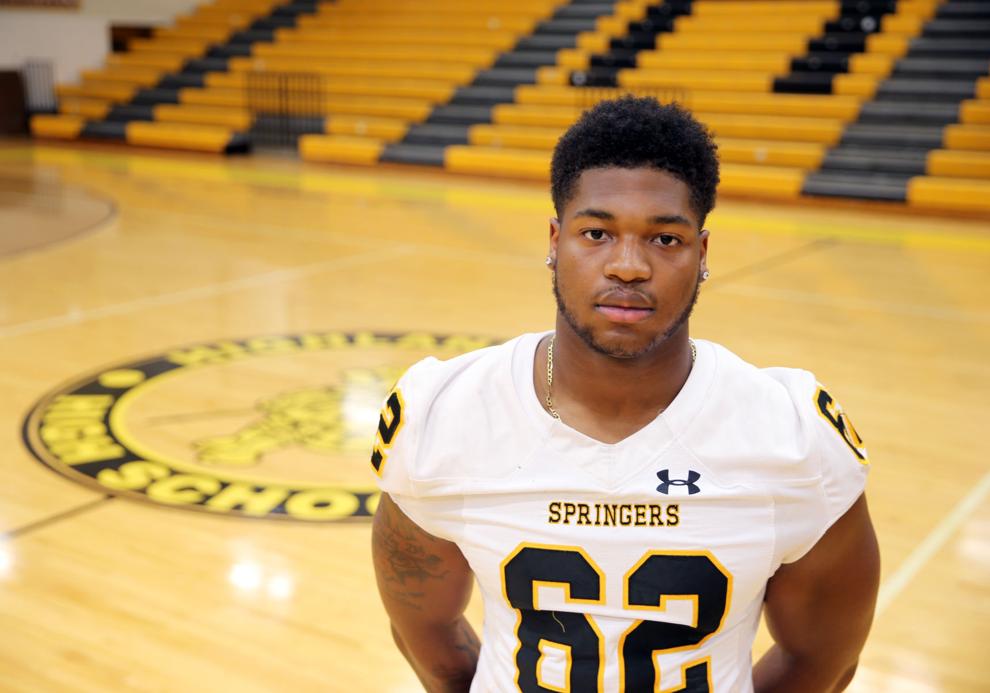 3. Kelvin Gilliam
Highland Springs, defensive line, Oklahoma, 6-3, 250
Gilliam committed to Oklahoma three weeks after Harmon. He can play either defensive end or defensive tackle, and he's got good size, one scout said. "He's been a factor forever," Criswell said, noting Gilliam's three seasons of varsity football. His senior season was his best, as he won Gatorade's state player of the year award. Another coach said Gilliam and Harmon are "the type of guys who can play Day 1" when they arrive at Oklahoma. Gilliam had about 40 offers, narrowing his finalists to Oklahoma, Penn State and South Carolina.
4. Bryce Carter
Life Christian, defensive line, Virginia, 6-3, 250
Carter is long, athletic and has good pass-rushing abilities, one coach said. After three years at Thomas Dale, Carter transferred to Life Christian last year. He considered reclassifying but ultimately stayed in the Class of 2021. He's seen as a player with a high ceiling, though he may take time to develop. "I think he's going to get better and better," one scout said. Another talent evaluator saw Carter at a camp a few years back, and Carter wowed the staff. "He was the dude," the coach said. Carter chose Virginia in December and had 11 offers, according to 247 Sports, including Virginia Tech, Florida and Penn State.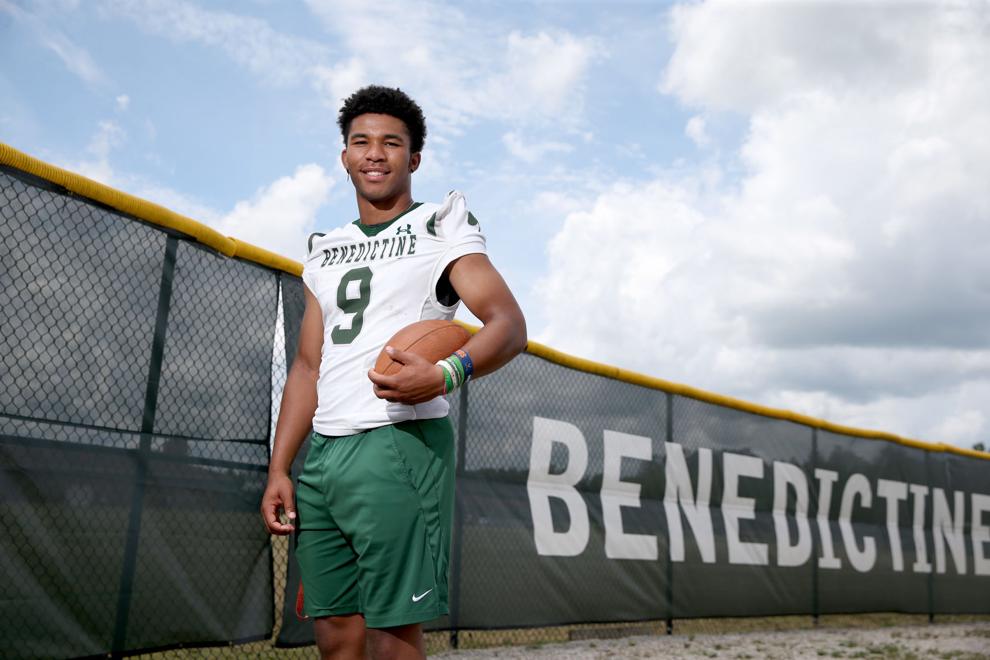 5. Jay Woolfolk
Benedictine, quarterback, Virginia, 6-1, 200
Woolfolk was called the wildcard of Virginia's recruiting class because it's hard to predict where the two-sport star will be in three years. He can play quarterback, defensive back, and he's a stellar pitcher. While the plan is for Woolfolk to play quarterback on the football team and pitch on the baseball team, it's possible he could end up playing cornerback instead. Other two-sport stars who made it big in football took a step back on the baseball team. The son of University of Richmond basketball star Peter Woolfolk, Jay missed most of his junior football season with an injury and played a shortened senior season because of the pandemic. He committed early, in December 2019, and his offer sheet was short because he sought schools that would allow him to play football and baseball. Marshall and UMass had offered, and Clemson, Penn State and Virginia Tech were interested. At the time, Woolfolk said his priority was to play both sports, even if that meant he couldn't remain a quarterback. The last Richmonder to have a talent set like his was Russell Wilson. "He's a gem," one scout said.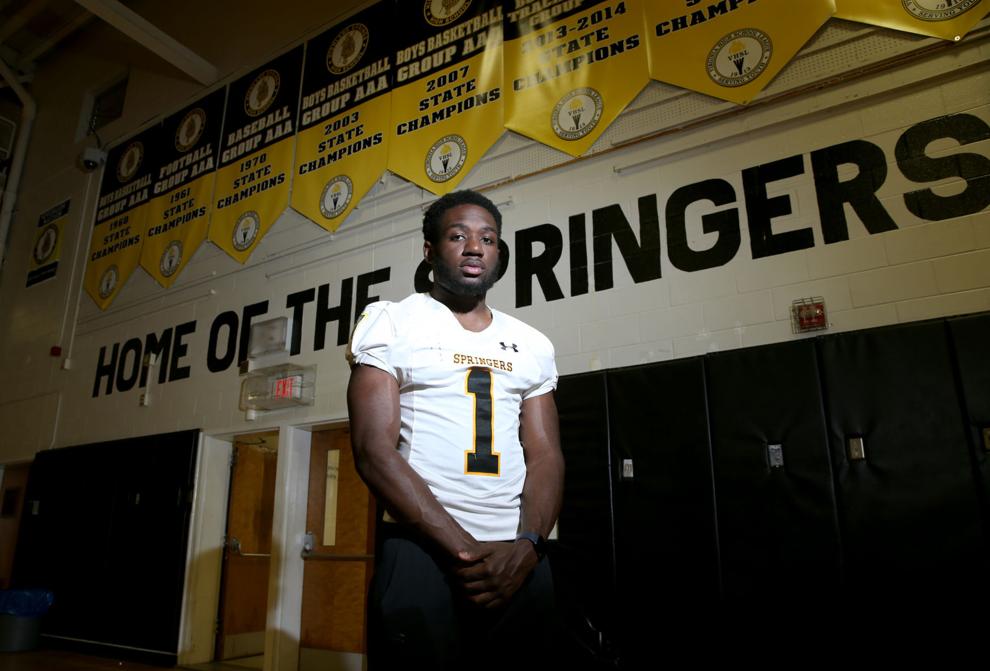 6. Jamareeh Jones
Highland Springs, defensive back, Boston College, 6-0, 180
Jones had a strange recruitment, earning offers from Notre Dame, Tennessee, North Carolina and Boston College before he made his first varsity start. But Virginia and Virginia Tech were not among his 12 offers. One problem was that Jones never played his college position until his senior year of high school. He was a quarterback as a junior, and colleges weren't sure where he would fit in. Maryland, for example, recruited him as a running back. "I think he was hard to figure out," Criswell said, adding that Boston College is a good destination for Jones. "I think he's going to surprise people with his impact, probably on the defensive side of the ball." What is unmistakable about Jones is his speed, chiseled frame and the leadership he displayed, even when he had little varsity experience.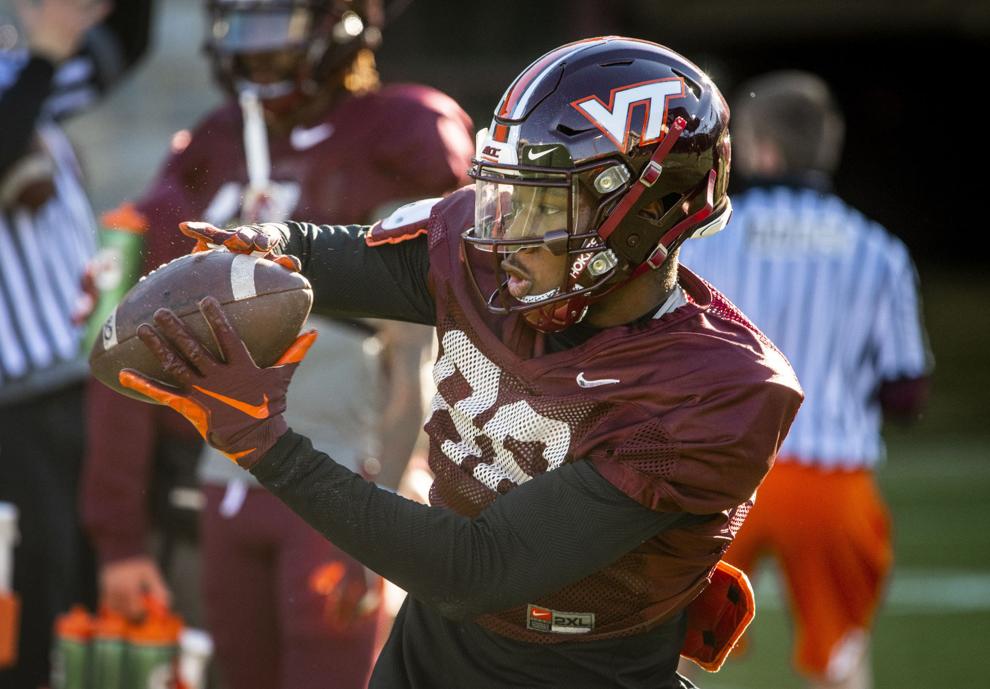 7. Jaylen Jones
Thomas Jefferson, wide receiver, Virginia Tech, 6-1, 185
Jones is believed to be the first Thomas Jefferson football player to attend a Power Five school in nearly 50 years. He's also the highest recruited athlete from a Richmond city school in more than a decade. Jones amassed 13 offers according to 247, including Virginia, Duke, Pittsburgh and Boston College. His ability to change direction quickly is elite, one recruiter said. "I think he was an under-recruited guy," another said. "He was a lot better than the amount of offers he had." That recruiter added that Jones had good hands, and he's faster than you'd think. "I think he's going to be a big-time player for them." Criswell also predicted Jones to exceed expectations. "Jaylen Jones is going to be the gem of Virginia Tech's recruiting class," he said. "He's made a big impression already." Jones graduated early and enrolled at Virginia Tech this spring.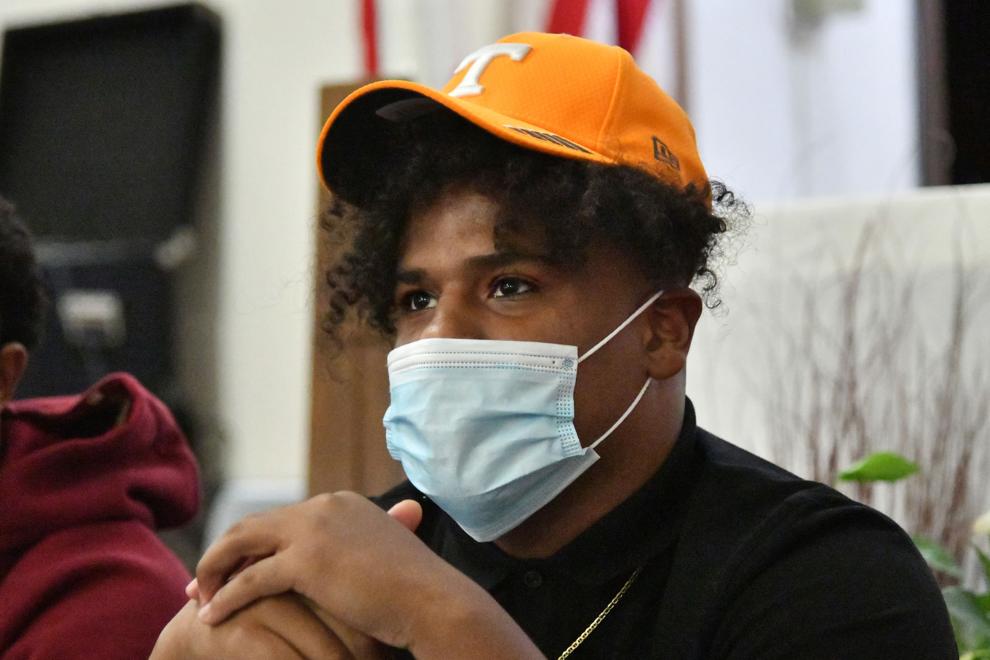 8. Aaron Willis
Life Christian, linebacker, Tennessee, 5-11, 225
At 5-foot-11, Willis is at least three inches shorter than the average high-level college linebacker. But his speed and aggressiveness led 27 schools, including Alabama, Clemson and Georgia, to offer him. He chose Tennessee in May of last year. 247 called him "physical, violent and fast" and says he's a good tackler who "delivers a big hit." Because he played so little in the Richmond area, he isn't well known here. He transferred from Saint Frances in Baltimore to Life Christian for his senior season, and Life Christian played only five games in the fall because of the pandemic. Willis already has faced off-the-field issues. He was arrested earlier this spring for misdemeanor drug possession and suspended from the team. Tennessee reportedly reinstated him recently.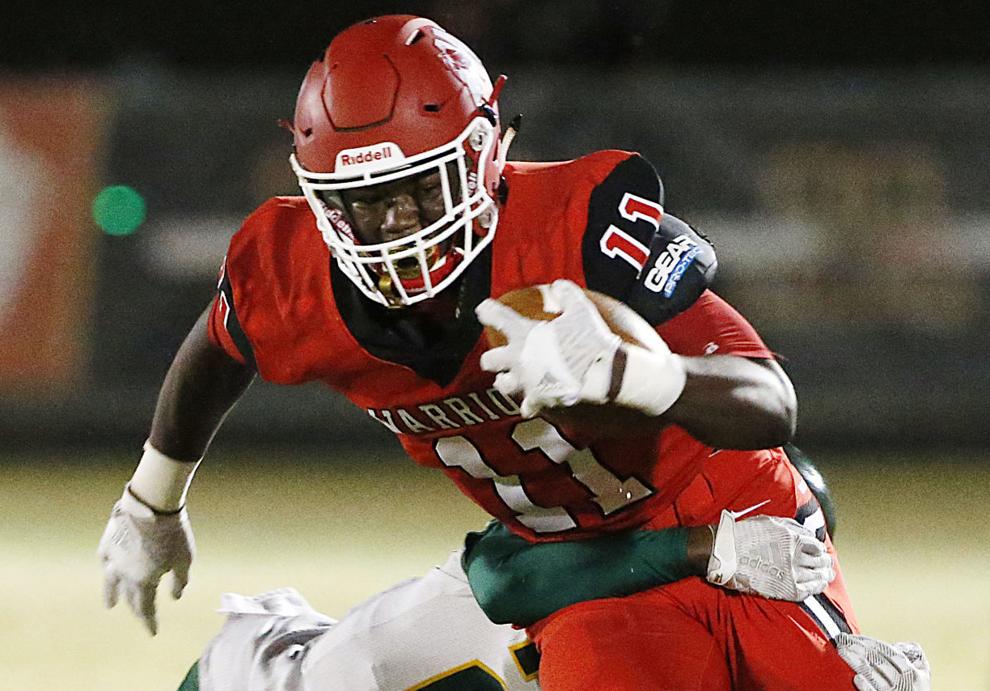 9. Jacob Coleman
Matoaca, tight end, East Carolina, 6-4, 215
Coleman has the "prototypical size and strength for a college tight end or linebacker," Matoaca coach Jay Parker said. Coleman played tight end, slot receiver and punter, and he's got a strong enough leg that he could punt in college if needed, Parker said. "He can do a little bit of everything. He can block, he can catch." He has good hips, good athleticism and good power, the coach said. Coleman had 15 offers according to 247, including Boston College, Rutgers, Old Dominion and JMU. Players don't often turn down Power Five schools, but going to the East Carolina allowed Coleman to join his brother, Jonathan Coleman, a freshman safety. "They have a really tight family," Parker said. Also on the team is Matoaca grad Immanuel Hickman. Matoaca teammate Troy Lewis is committed there, too.
10. Jaelin Montgomery
Prince George, offensive line, James Madison, 6-4, 315
Montgomery is tall, strong lineman who can play either tackle or guard, though he played more tackle at Prince George. "He's got great size, but for a kid his size, he's got good feet and he's extremely powerful," Prince George coach Bruce Carroll said. "He's the best lineman I've coached in 25 years." Montgomery had 16 offers according to 247, including East Carolina, Liberty, Old Dominion and Richmond. Villanova and ECU were among his finalists when he committed in June of 2020. He has good grades, and JMU will be a good fit academically, too, Carroll said. If Montgomery can get himself into college football shape quickly, he'll compete for a starting job early on, the coach added.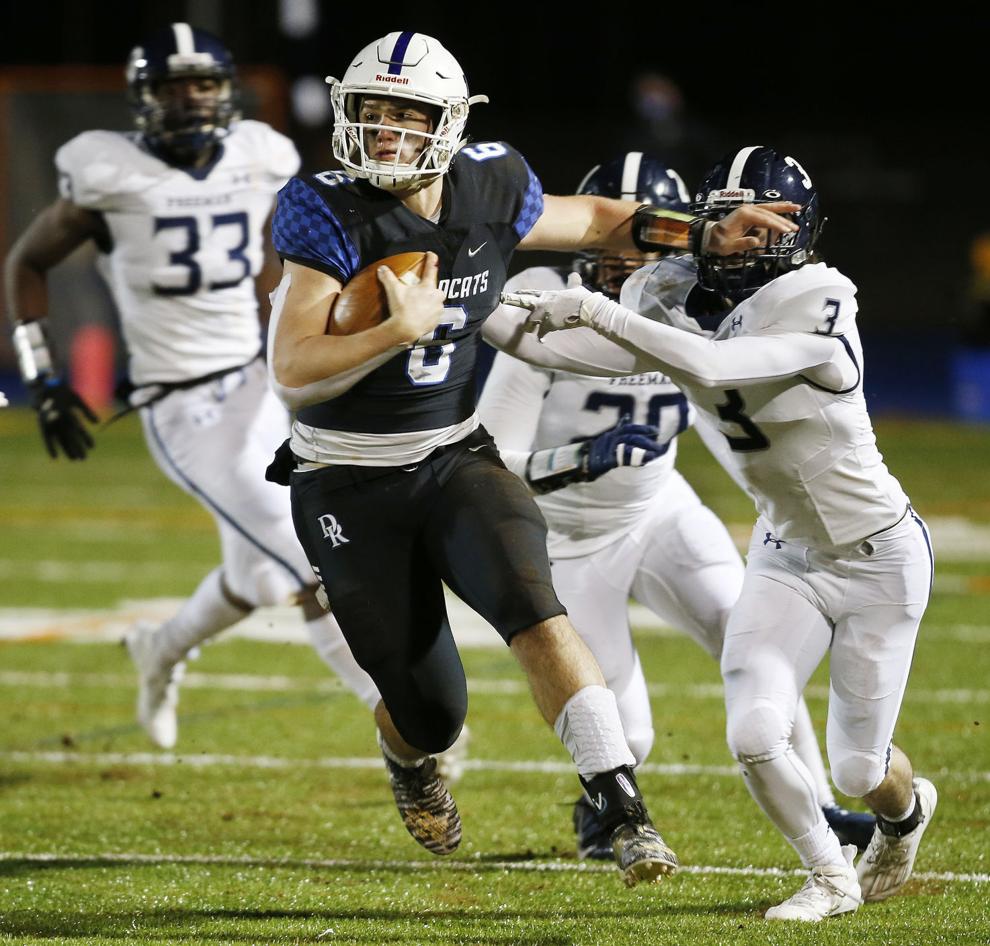 11. Bo Kite
Deep Run, linebacker, Army, 6-3, 220
Kite is a versatile athlete who wrestled and played lacrosse at Deep Run. He was the Wildcats' quarterback, and while there's a chance he plays quarterback in college, his more likely destination is linebacker. Army uses a run-first option offense similar to his high school scheme. "He's going to prosper there in the option game," Deep Run coach Chad Hornik said last fall. "Bo is definitely one of the most prolific players I've ever coached. He's not only highly intelligent, but his athleticism is pretty incredible." Kite had 21 offers according to 247, including JMU, Liberty, William & Mary and Richmond. He has drawn comparison to Hanover graduate Sam Rogers. Both were among the best high school players in the area, but they didn't garner offers from big-time college programs. Rogers walked on at Virginia Tech and eventually was drafted into the NFL.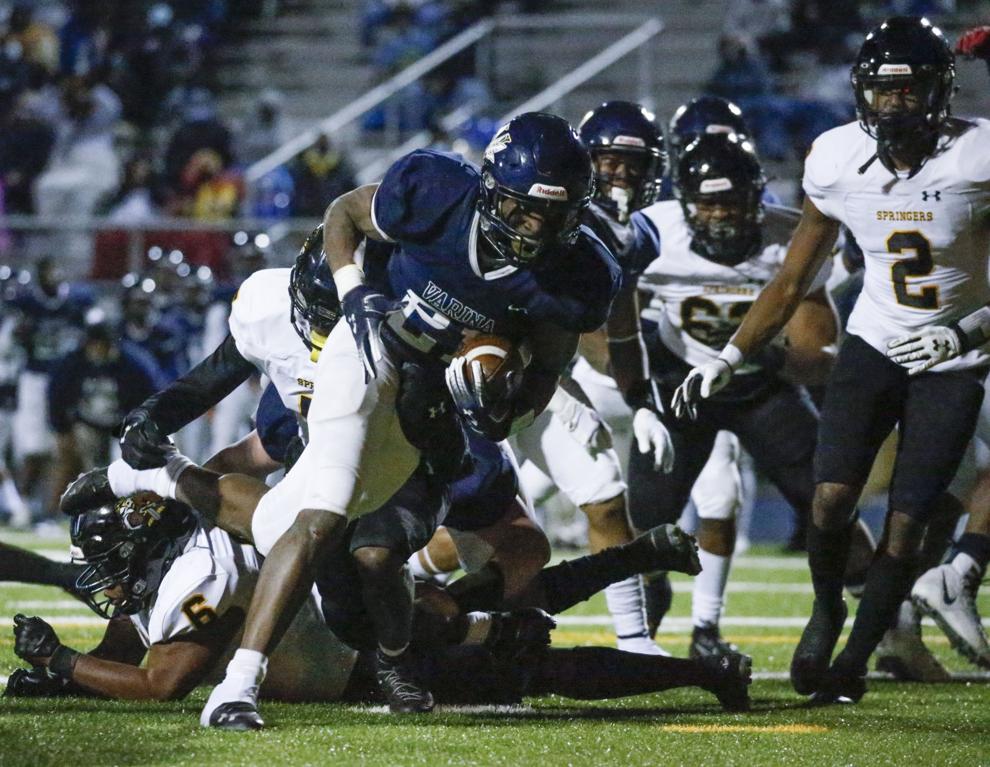 12. Jailin Walker
Varina, linebacker, James Madison, 6-1, 195
Walker emerged as a junior, playing running back, safety and linebacker for Varina. He's generally seen as a linebacker in college, though other schools recruited him to play offense. Walker had 16 scholarship offers, including ODU, Richmond and William & Mary, Yale and Penn. He's a high academic student and persevered despite his father's death two years ago. "He'll end up being a really good player at JMU," one scout said. "He's just an all-around great kid," Varina coach Marcus Lewis said. He has the speed to cover from sideline to sideline, and he's got a frame capable of bulking up another 30 pounds. "He can do it all," Lewis said.