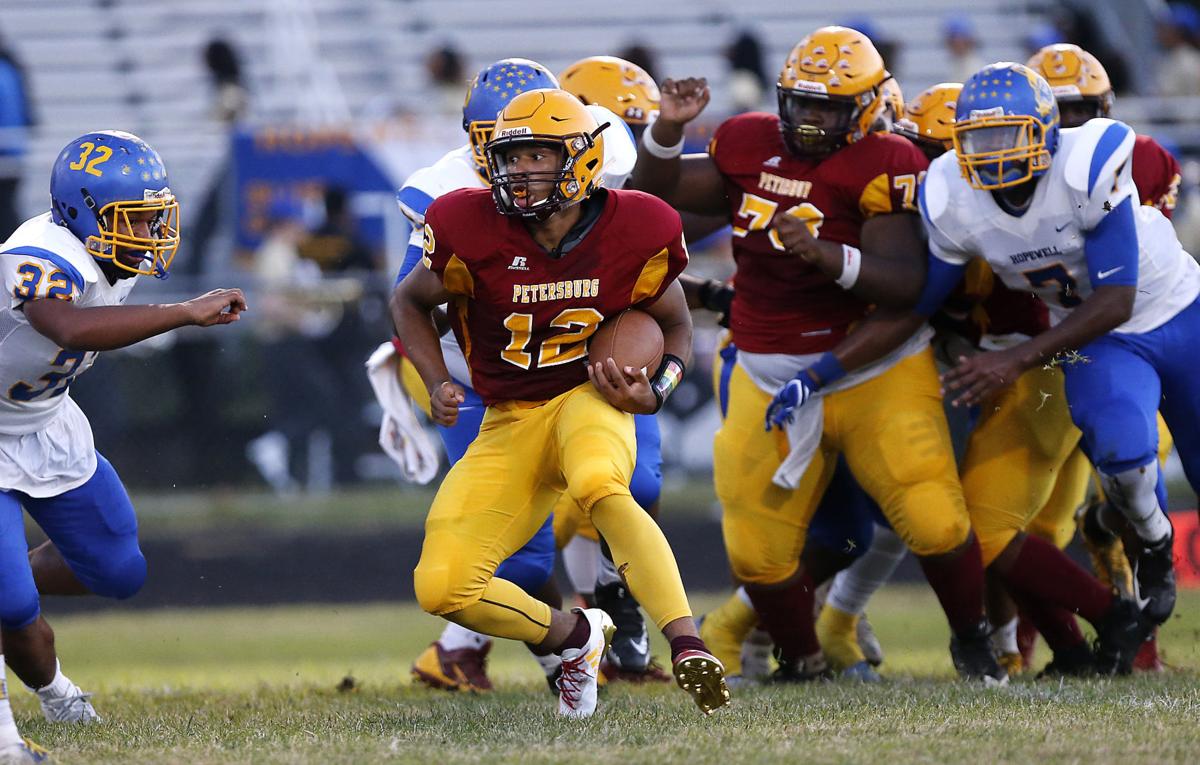 Meziah Scott, a three-year starting quarterback at Petersburg, committed to Western Carolina on Saturday. 
Scott (6-foot, 203 pounds), who holds the school's career passing record with 5,034 yards, also had offers from Norfolk State and Georgetown. 
The day Western Carolina offered, its coaches said they would build a good relationship with the young quarterback. And as time went on, they stayed true to their promise, Scott said. He spoke with the coaches almost every day, got to know them and enjoyed a fun recruiting experience. 
Because Scott wasn't allowed to meet with the coaches in person because of the pandemic, he drove to campus and gave himself a tour. It had a pretty view. It wasn't too big, and it wasn't too small.
"I could picture myself there," he said. 
Located in Cullowhee, N.C., Western Carolina is a member of the Southern Conference in Division I Football Championship Subdivision. 
There are no home games Scott can attend in person – Western Carolina will play just two road games in November this fall – so he watched an entire game against Mercer online to get a sense of the offense and watch the opponents.
"It was a lot more research that had to be done," Scott said. 
A dual-threat quarterback, Scott threw for 2,006 yards, 21 touchdowns, eight interceptions and rushed for 630 yards and eight touchdowns as a junior. He was named honorable mention All-Metro each of the past two years. In his first three seasons, he's thrown for 48 touchdowns, rushed for 23 and accumulated more than 6,500 yards of offense. 
He'd like to major in political science in college, and he's considering law school after that. Scott, who has a 4.3 GPA, said that one day he'd like to be a city councilman in Petersburg.
"I want to use [my education] to make a change in my community and eventually make a change across the world," he said.