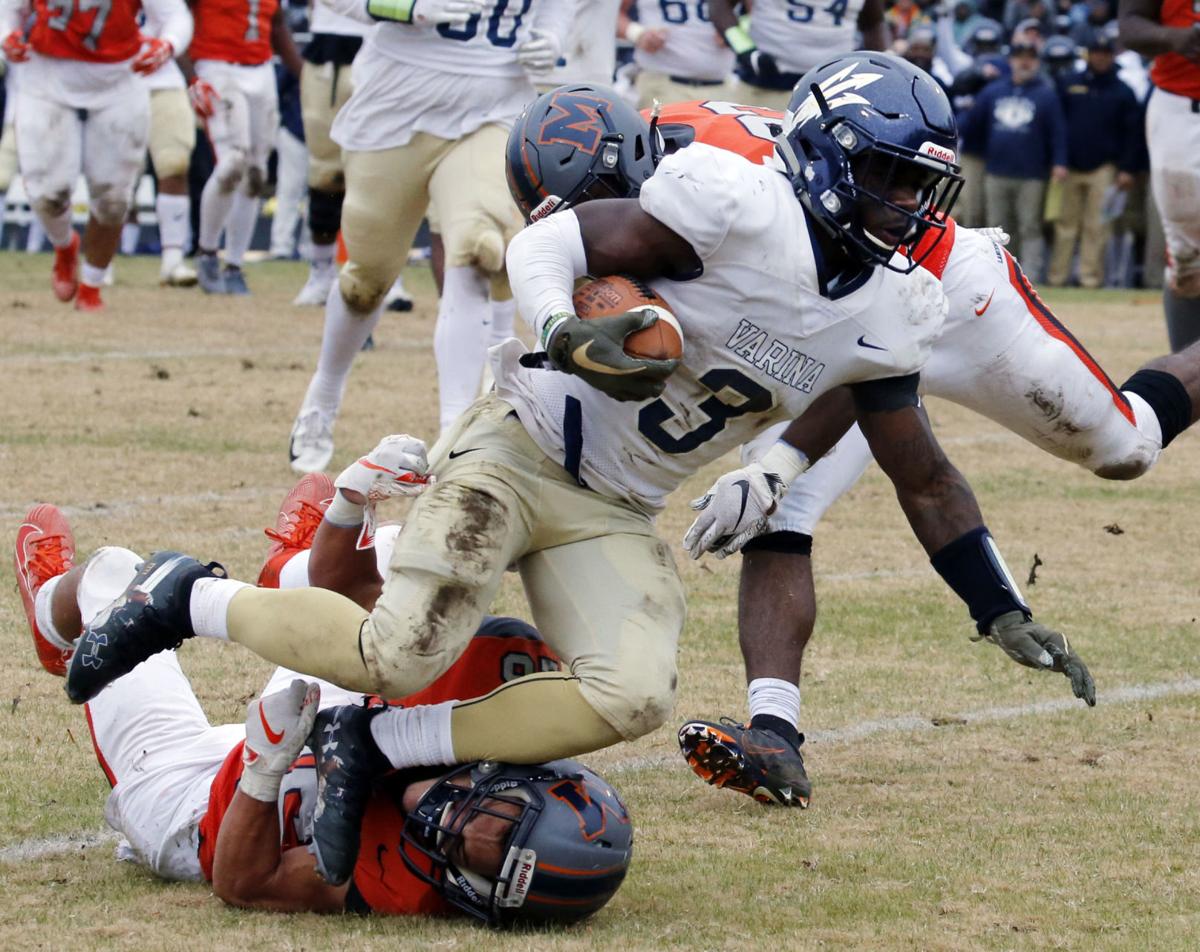 Varina and Hopewell will play in the 2021 football season, Varina activities director Kevin G. Adams said, giving the area another marquee matchup.
The Varina Blue Devils won the Class 5, Region B title last year. They are dropping to Class 4 in 2021.
The Hopewell Blue Devils have won two of the past three Class 3 state titles.
"That was a no-brainer," Adams said. "They're the state champs, we're right down the road from them, and we're both Blue Devils and we're both blue and gold. We've got to have a fancy name for the game. It's either going to be the Blue and Gold Bowl, or the Blue Devil Bowl."
The teams were regular competitors from the late 1980s to 2006.
(804) 649-6965
Twitter: @timpearrelltd