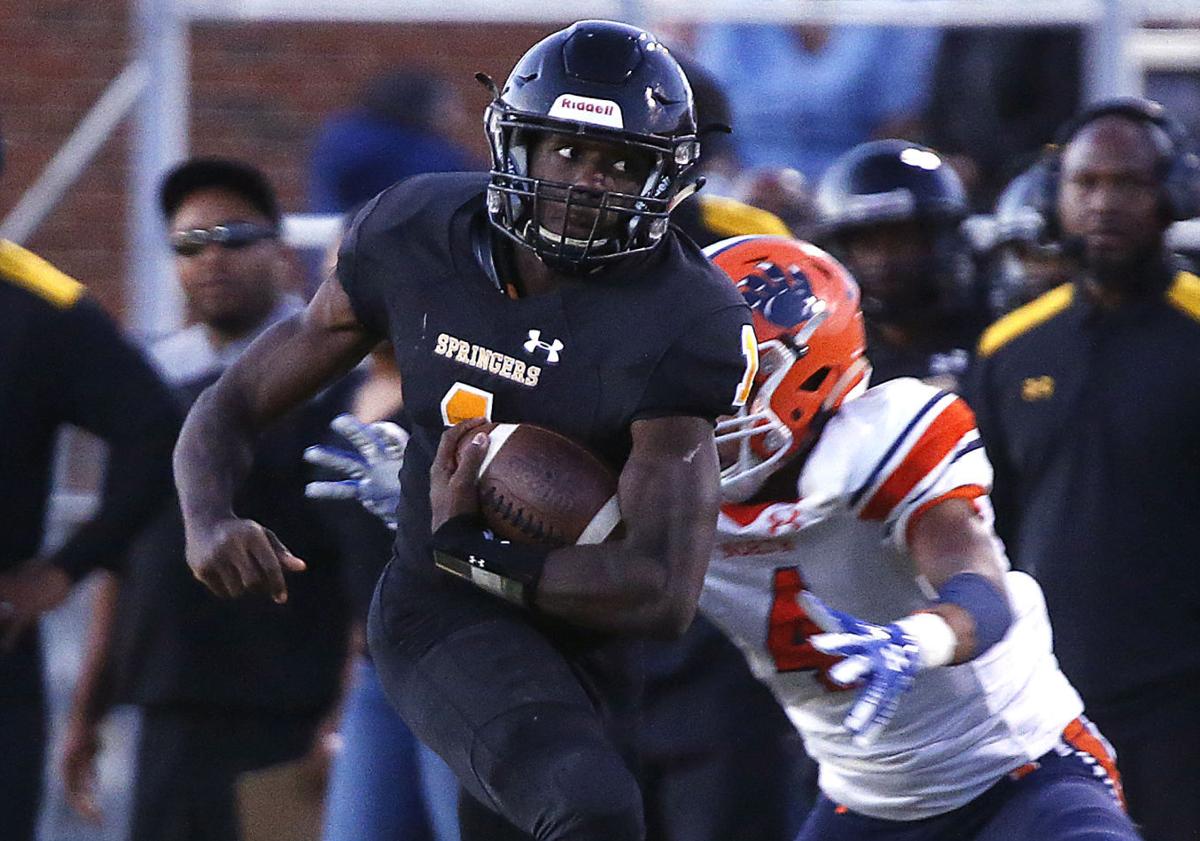 Before he started his first varsity football game at Highland Springs, Jamareeh Jones had received four scholarship offers from high-level Division I programs. With immense speed, a chiseled frame and strong academics, he looked like the next major recruit to come from the east end of Henrico.
But Jones never climbed to the top of national recruiting lists. The rising senior accumulated 12 offers, and he's scheduled to commit Sept. 6. Notre Dame, Tennessee, North Carolina and Boston College are among the schools that gave him offers, and yet, Virginia and Virginia Tech did not.
The issue, his coaches said, is that Jones played out of position in high school. He was the Springers' quarterback in 2019, but he's expected to switch in college to defensive back, a position he never played last year. Without film of him playing his college position, many colleges declined to make offers.
The pandemic hasn't been easy on college coaches. In-person recruiting has been halted, and schools have extended offers without fully evaluating high school recruits. This, said former college football coach Gary Criswell, has made coaches more risk-averse than ever.
"They've had enough of the unknown," Criswell said.
Because of Jones' speed, toughness and decent throwing ability, he was the Springers' starting quarterback in 2019, throwing for more than 800 yards and scoring a dozen touchdowns as a junior.
Jones, who is 6-foot-1, 190 pounds, wanted to play defensive back but was never able. He was needed too much on offense, and the Springers' starting secondary was a tough lineup to crack, featuring Clemson-bound Malcolm Greene and Oklahoma-bound Damond Harmon.
It was clear that Jones was one of the best athletes on the field. But that doesn't mean as much as it once did, Highland Springs coach Loren Johnson said. How well a player clearly fits into a college scheme means more than ever.
"Guys now are saying they're nickel corners or, 'I'm a strong safety not a free safety.' Once upon a time, you were just a football player," Johnson said. "But that's not the way it is anymore."
In January, Todd Lyght, the defensive backs coach at Notre Dame who had made Jones an offer, left the team. The man who replaced him, Mike Mickens, opted not to continue recruiting Jones and pulled the school's offer. The reason? Jones didn't have any game film playing defensive back, and Mickens didn't want to take that risk, Highland Springs assistant Keylon Mayo said.
Maryland, Pittsburgh, Vanderbilt and West Virginia were among the schools that did issue Jone offers. Maryland made an offer to him as a running back, having seen ample film of him pushing through the line of scrimmage and scoring touchdowns. Other schools were skeptical, Jones said, and a select few "just took a shot on me." Johnson said he's never seen a recruitment like this one.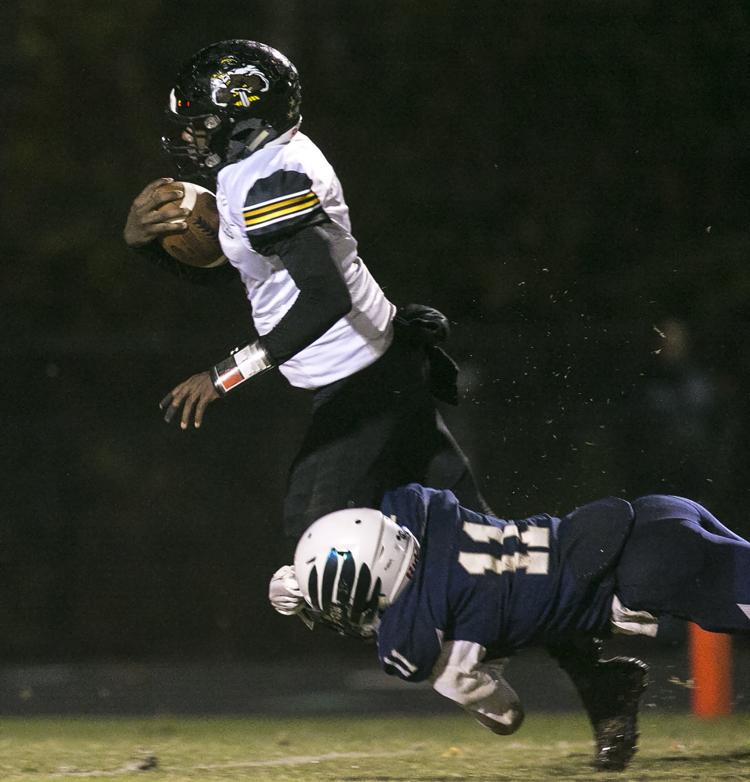 It used to be standard practice for Virginia and Virginia Tech to make offers to all the best players in the state. An offer from Virginia or Virginia Tech was often the first high-level bid a player would receive, which could trigger out-of-state schools to follow suit.
But in the past five years, the Cavaliers and Hokies have stopped being popular destinations for the area's biggest names. And under coaches Bronco Mendenhall and Justin Fuente, the two programs haven't recruited greater Richmond the way their predecessors did. Harmon, for example, committed to Oklahoma earlier this month from a crop of 25 offers, and Virginia wasn't one of them. College coaches are barred from discussing recruits before they sign.
Both Virginia and Virginia Tech showed interest in Jones, and Virginia appeared as if it would make an offer, Jones said. But it never happened. Had the pandemic not occurred, Jones would have gotten the chance to attend college camps and show his skills at defensive back. Now the recruiting cycle is reaching its end, and colleges are starting to shift their focus from the Class of 2021 to 2022.
Another factor that influences whether a college will flip a player's position is his height and weight, Criswell said. If a player is 6-foot-3, 220 pounds, college teams are more apt to recruit him and find a new position for him in college. Players that big are rare, and there are plenty of positions for which they could be groomed, such as linebacker, tight end or defensive line.
Tyler Warren was a four-year starting quarterback at Atlee and played just occasionally at receiver. Still, he was recruited by Penn State as a tight end, and he enrolled there this summer. Warren benefits from standing 6-6 and weighing 235 pounds.
Ultimately, Jones said, the lack of offers doesn't disappoint or frustrate him.
"It would've been nice to receive more offers, but at the same time what is meant for me will come, so everything that happened through this recruitment process was specifically for me because everything happens for a reason," Jones said.