When he played at Clemson, K'Von Wallace would look up to the 80,000-some fans packed into Memorial Stadium, and he'd locate the section that seated the players' families. Before each game began, he'd look toward them and blow a kiss or give a big thumbs up.
In almost every game the past four years, Wallace's mother, Roxanne Barnes, was there in the family section to see her son's greeting. She'd yell with as much noise as her throat would allow in hopes that her son heard her.
On Sunday, Wallace will play the biggest game of his life as he makes his debut with the Philadelphia Eagles. And he'll be playing in the NFL stadium closest to his hometown of Highland Springs — FedEx Field in Landover, Md.
But because of the pandemic, there will be no family section for him to acknowledge, and his mother will be watching on television from home. Most NFL stadiums are closed to fans this weekend, even to the families of the players.
There's no across-the-board rule in the NFL whether or not to allow spectators. While the Kansas City Chiefs permitted about 15,000 fans inside Arrowhead Stadium on Thursday night to watch the first game of the season, most stadiums will be empty to start the season. Washington said it will allow no guests to start but will re-evaluate as the season progresses.
"It's disappointing," Barnes said. "It's his dream and what he always wanted to do. To not share that moment with him is kind of disappointing."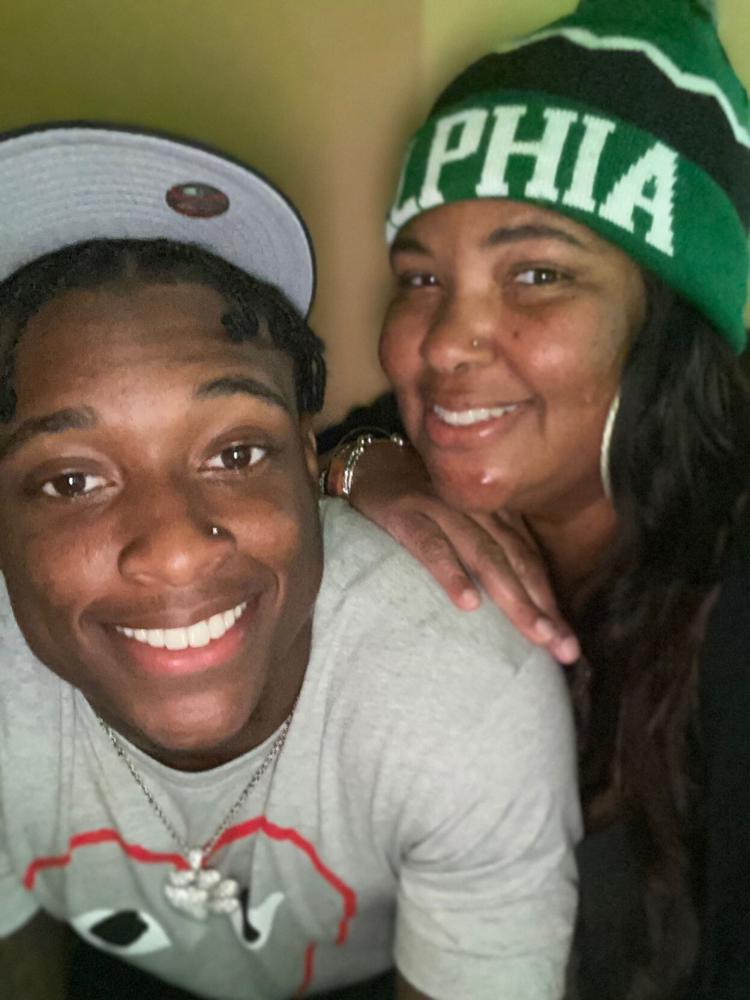 There were three local players drafted into the NFL in April: Wallace and Mekhi Becton of Highland Springs and Darrell Taylor of Hopewell. Becton, who was taken 11th overall by the New York Jets, is the starting left tackle and will make his debut Sunday at Buffalo. The Bills won't allow fans to watch in-person for at least the first two games of the season, and the sheriff there said that if any fans try to access stadium grounds, they'll be arrested. So Becton's family will have to watch from a distance, too.
Taylor won't make his debut Sunday; he was put on the injured reserve. Taken in the second round of the draft by Seattle, Taylor suffered an injury in college that required surgery and caused him to miss camp last month. Still, Vanette Thomas intends to watch every Seahawks game she can.
Thomas is an aunt to Taylor, who lived with her growing up after his mother died, and she is the one who convinced him to play football. To wear for games she bought a Seahawks jersey complete with Taylor's name and number, 58. Taylor jerseys sold out this summer, she said, and she had to contact a team representative to buy more. When other people found out she had a hook up for jerseys, they sent her money on Cash App and she ordered the jersey for them. Taylor's teachers, classmates and even Hopewell law enforcement wanted one. She ordered 57 of them at a discounted price of $130 or $160 depending on the type, she said.
"This was big for the city of Hopewell," Thomas said.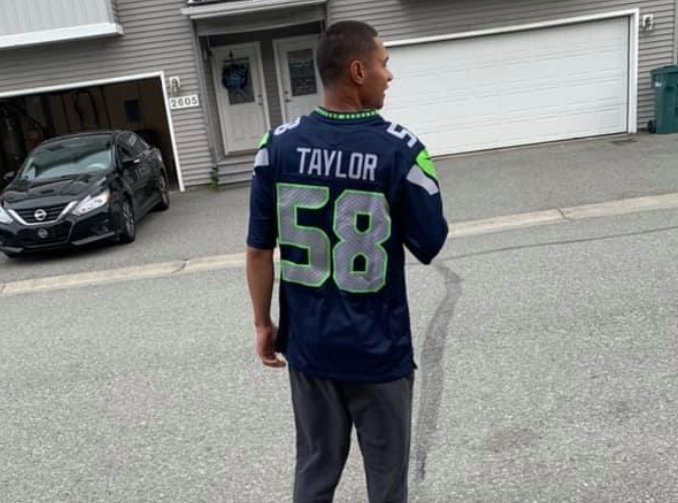 Sunday's game between the Eagles and Washington will be broadcast on WRLH in the Richmond area, meaning it'll be easy to watch Wallace's debut beginning at 1 p.m. The Jets visit the Bills, and the Seahawks play at the Atlanta Falcons also at 1 p.m. and won't be broadcast on local television networks.
Barnes, Wallace's mother, said her family will meet at her mother's house to watch Wallace's debut. He's listed as the second-string free safety for the Eagles, and he figures to take the field at some point Sunday.
In a perfect world, she would visit with her son after the game. But she's making do. She flew to Seattle last weekend to see him, and visiting on game days is tough, anyway. After Clemson games, Barnes would wait three or four hours after the game finished to see her son, after he had finished interviews, showered and completed team meetings.