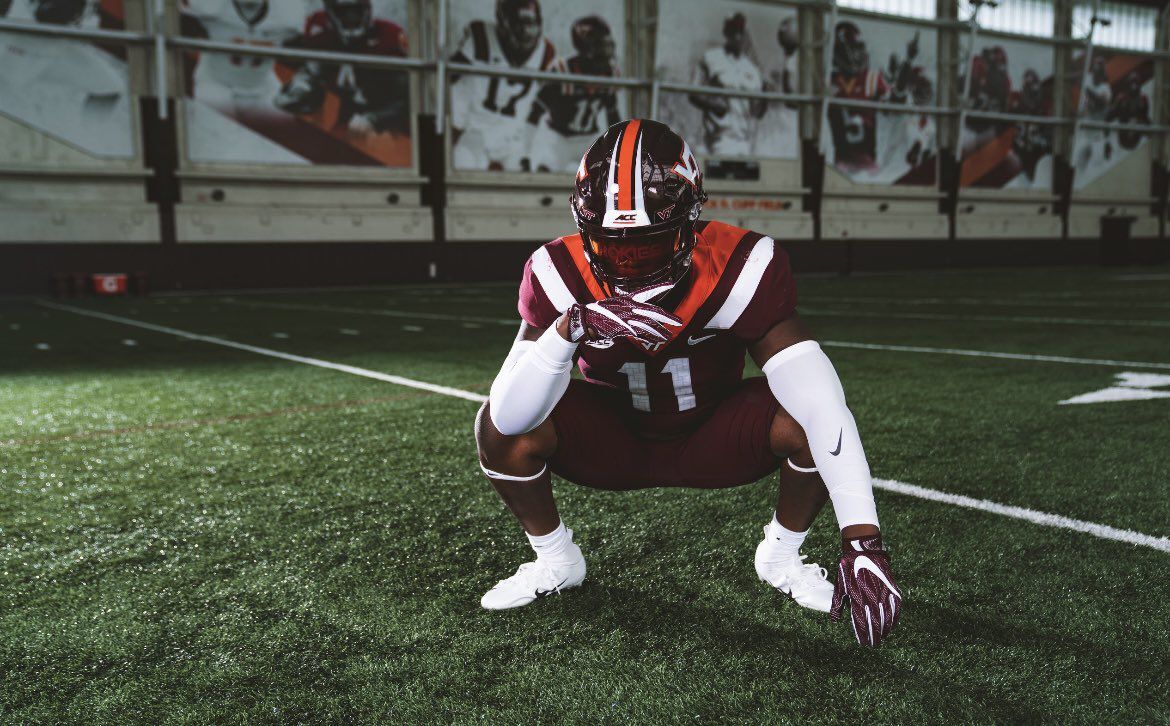 Highland Springs High defensive lineman Rashaud Pernell took one official recruiting visit — to Virginia Tech in early June.
That was all he needed to see. On his way home, he called Tech co-defensive line coach and defensive recruiting coordinator J.C. Price and told Price he was committing.
The rising senior waited until this past weekend to make his decision public, signaling an end to a drought of Springers at Tech.
"If you go back and look, Virginia Tech was always at its best when players stayed in state," Pernell said. "I wanted to be a part of that movement again."
Highland Springs used to be a fertile recruiting ground for Tech. Macho Harris, Jim Davis, Noland Burchette, Cris Hill and the Hopkins brothers, Derrick and Antoine, were among Springers who played for the Hokies.
While Highland Springs has won four state titles and been a state runner-up in the past six seasons and continues to generate top Division I talent, most of its recruits have gone out of state. That's been a trend as well with most of the state's top-rated players.
Of this past season's graduating class for the Springers, All-Metro player of the year Kelvin Gilliam (defensive lineman) and Damond Harmon (defensive back) signed with Oklahoma. Defensive back Jamareeh Jones signed with Boston College. Defensive back Jabari Parker is a preferred walk-on for the Hokies.
The last Highland Springs player to sign with Tech was Jerome Wright in 2012, according to Springers coach Loren Johnson, who played at Tech.
"It's great for kids to be at the state schools," said Johnson, whose coaching staff includes D. Hopkins and Hill. "We like to see kids at our alma mater, but we want to see kids in school more importantly."
Pernell, a disruptive, 6-foot-4 265-pounder ranked among the state's top 20 prospect by several recruiting sites, had narrowed his list to Tech, Minnesota and Coastal Carolina. He also was recruited by Virginia, ODU, Liberty and some Power Five schools, among others.
Among the things that attracted Pernell to Tech was "just all the love that the coaching staff showed" and "the chance to play at home in front of your own fans."
Tech's coaching staff was in constant contact, he said, and some were on a Zoom call Sunday during a surprise party his family held.
As a defensive end, Pernell had 35 tackles — 15 solo — and 8½ sacks last season for a defense that allowed 44 points in nine games. He expects to play inside on the line at Tech.
"All the attention was focused on Kelvin Gilliam," Johnson said. "Now he's that guy. He's strong. He's physical. With his size, he's very pliable. … He can do a lot of different things at his size and weight.
"He's a guy who has great ball get-off. With that step, that speed and that size, it makes it difficult for a lineman, especially in high school, to defend him for 65 or 70 plays during the game."
(804) 649-6965
Twitter: @timpearrelltd