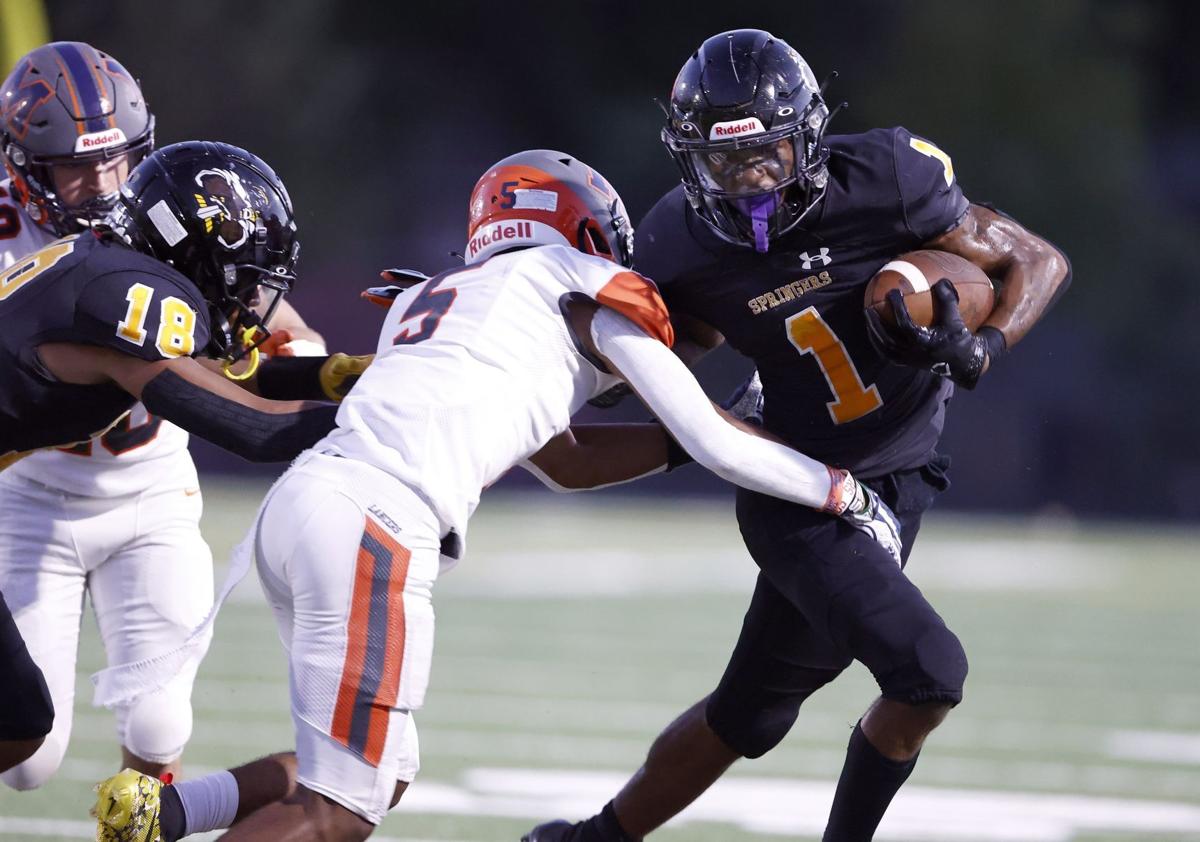 After the pandemic derailed a meeting of football heavyweights from separate states last year, Highland Springs and Martinsburg, West Virginia are scheduled to square off this week.
Martinsburg, which is northwest of Washington, will make the trip to Richmond to play the Springers on Friday. Highland Springs will make the return trip to Martinsburg next season as part of a two-game series.
The Springers are 89-7 in the past seven-plus seasons, including four consecutive state titles from 2015-18. They lost in the state championship game in overtime last season.
Martinsburg had a 57-game winning streak snapped last season and was knocked out of the state playoffs in the quarterfinals by COVID. It had won four consecutive Class AAA state titles (eight in the previous 10 years).
"They've been winners," Highland Springs coach Loren Johnson said. "That speaks volumes for any football program."
Martinsburg is 3-0 this year, having beaten Virginia schools Salem (35-21) and Sherando (55-7), as well as Musselman of West Virginia (56-14).
Highland Springs is 2-1. The Springers, ranked No. 1 in the area, lost their opener to Julius Chambers of North Carolina 24-13. They have since beaten No. 2 Manchester (27-20) and Prince George (45-19). Chambers won 4AA state titles in 2019 and 2020.
"I made this promise to our kids several years ago: If we win enough games, we'll start looking outside the state to play teams," Johnson said. "The kids were all for it.
"What that does is open a lot of doors. It opens doors recruiting-wise, which we're big on at our school. It opens doors for national television, live-streaming games, things like that. I'm all for it, and I'm always excited about it."
(804) 649-6965
Twitter: @timpearrelltd