The Richmond area isn't known for producing offensive linemen. In the past 10 years, there have been fewer high-level offensive linemen coming out of local high schools than almost any other position.
And yet, look at the NFL and you'll find a surprisingly high number of offensive linemen who call the 804 home. Seattle's Duane Brown (Hermitage), Washington's Morgan Moses (Meadowbrook), Buffalo's Quinton Spain (Petersburg) and Tampa Bay's Josh Wells (Hanover) are all active offensive linemen who have built long-term professional careers.
Damien Woody (Patrick Henry) played 12 seasons, won a Super Bowl with the New England Patriots and parlayed his playing career into a gig as an NFL analyst on ESPN. Kyle Jolly (Blessed Sacrament Huguenot) was a member of the Steelers' practice squad in 2010 and 2011, and Keith Short (Patrick Henry) was invited to the Jets' training camp a decade earlier.
The latest addition to the herd might be its best yet: Mekhi Becton, a Highland Spring product drafted 11th overall in April by the New York Jets and established his place in the NFL like a meteor crashing to earth. Within two weeks of his NFL career, he's been called the NFL's best rookie and the Jets' best player by NFL Network analyst Brian Balding.
"This is my favorite player in the league," Baldinger wrote on Twitter.
Woody, by virtue of his role with ESPN, was also afforded the opportunity to lavish Becton with public praise.
"I would venture to say he's one of the best OTs in the game already," Woody said on Twitter.
Becton left Sunday's loss to the Indianapolis Colts with a shoulder injury, but an MRI on Monday revealed no extensive damage.
The Jets hope he returns Thursday for their nationally broadcast game against the Denver Broncos.
There have been more defensive backs, defensive linemen, receivers, running backs and linebackers. The only positions to appear on The A-List less frequently are quarterback and tight end, of which there are often only one on the field at a time.
One factor that separates offensive line from other positions are the height and weight requirements. No matter how ferociously an offensive lineman plays in high school, he won't get recruited by high-level college programs unless he's 6-foot-3, 275 pounds or above. While college football programs can make players stronger and faster, they can't make players taller.
Among the five current NFL offensive linemen from greater Richmond, they all stand 6-foot-4 or taller and weigh 310 pounds or heavier.
Just because an offensive lineman is good in high school, it doesn't mean his abilities will translate to college, said Gary Criswell, a high school football commentator and former college coach. Just because an offensive lineman is good in college, that doesn't mean his talent will translate to the NFL.
"It's the hardest position to evaluate," Criswell said. "Great offensive linemen don't always project to the next level."
Among the 13 offensive linemen ranked in The A-List during the past decade, nine went to Football Bowl Subdivisions teams, and four of them became regular starters in college: Becton, Florida State's Alec Eberle, Old Dominion's Nick Clarke and Virginia Tech's Augie Conte.
And still, Richmond-area offensive linemen have probably found more success in the NFL than any other position the past 10 years, notwithstanding Russell Wilson, the apotheosis of quarterback play this season.
Loren Johnson, who coached Becton at Highland Springs and was a graduate assistant at Virginia Tech alongside Short, may have spotted a trend. Becton, Spain and Moses were all athletic youngsters who played basketball as kids and who grew into their bodies. By the time they had transformed themselves into colossi, they already possessed quick feet and dexterous hands.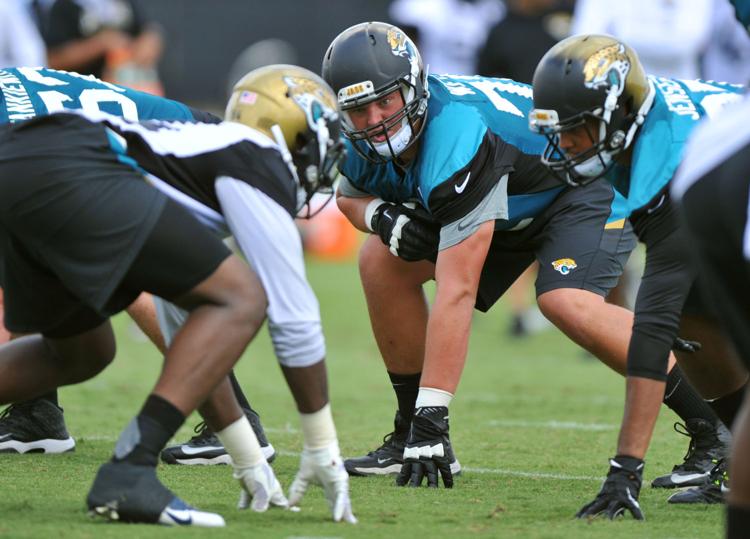 "The athleticism catapults these kids where they need to go," Johnson said.
As he grew and grew, his coaches smartly pointed him in the direction of offensive line, where they had an idea that one day he could be great.