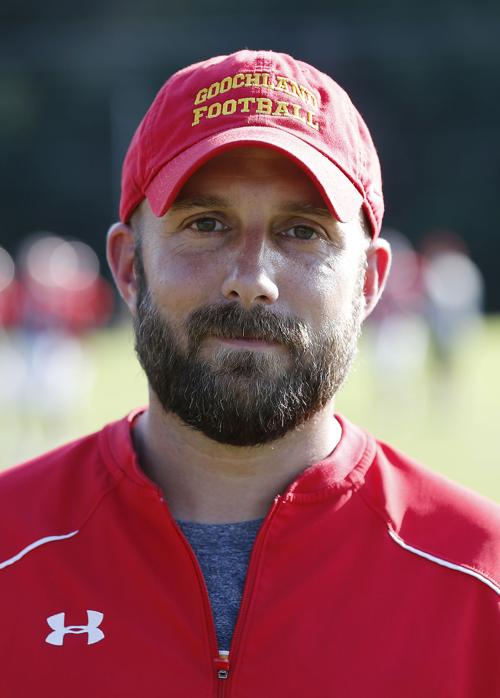 After winning consecutive regional championships in football, Goochland High ran into something Friday that denied it a third: a baseball-bat-to-the-face offense.
With 6-foot-3, 235-pound quarterback Brian Courtney hammering away for 218 yards on 42 carries and scoring three touchdowns, visiting Independence beat the Bulldogs 27-17 to claim the Class 3, Region B title.
Independence (5-1), in its second season out of Ashburn, will play Region A winner Lafayette in state semifinals. Goochland finished 6-1.
The Bulldogs beat the Tigers 42-6 last year in the regionals on the way to their third title in four years.
The difference this time? Players getting older in the second year of the program, Independence coach R.J. Windows said, and Courtney, a junior with 4.56 speed in the 40 who committed to Florida State earlier this week as an athlete and likely will be an H-back, tight end or linebacker.
Goochland hadn't allowed more than 18 points this season. But it couldn't stop a big offensive line fortified at times by three blocking backs, sometimes in a row on one side of the formation.
Independence hurried to the line of scrimmage and snapped the ball to Courtney or Elijah Tidwell (16 carries, 87 yards), sometimes before the Bulldogs were able to get aligned toward overloads. Courtney or Tidwell ran left, or right, or up the middle, picking their way behind blockers for mostly 4-, 5- or 6-yard gains.
Grinding out long possessions, Independence scored on five of its six possessions. The only time it didn't was when it punted with less than a minute left in the game.
The Virginia High School League record book only lists playoff records for state semifinals and finals (and not regionals). That record for carries is 49 (259 yards) by Harrisonburg's Michael Holmes in 2010.
"He's the most humble kid I've ever coached," Windows said of Courtney. "He's got a heart and desire like nobody's business. His effort and energy is unmatched."
Goochland didn't relinquish its crown easily. In fact, had the Bulldogs not had two untimely fumbles early, the game might have come down to which team scored last.
Goochland was on the move on the game's opening possession when it fumbled a handoff exchange at the Independence 42. The Tigers went on a 12-play drive, scoring on Courtney's 1-yard run.
The Bulldogs responded by getting to the Independence 6. On second-and-goal, quarterback C.J. Towles couldn't handle the shotgun snap but recovered the loose ball on the 17. That led to Tyler Black's 31-yard field goal.
The teams traded TDs, with Keegan Shackford's 35-yard field goal with no time left gave Independence a 17-10 lead at halftime.
Goochland had a chance to stop Independence on the first drive of the second half. On third-and-12 from the Bulldogs 40, Josh Hand's halfback pass to Ulysses Carr got the ball to the 1, and Courtney scored from there.
"It wasn't a backbreaker, but it was definitely a knife in the back," Goochland coach Alex Fruth said. "That was a great call."
The Bulldogs stayed within 7 on Kayshawn Smith's 1-yard run.
Shackford's big leg, though, gives the Tigers a weapon from at least 50 yards. The Iowa State commit pretty much put the game out of reach by booming through a 28-yarder with 5:01 left.
Independence already is jumping to Class 5 next year because of increased enrollment. Goochland will have a pretty good core returning, including linemen and Towles, a junior with offers from UVA and ODU. He had 62 yards rushing and a TD and 110 passing. Senior Kameron Holman had 42 yards rushing and 82 receiving.
"[We had] a lot of younger guys, and we just had to learn fast with COVID," Towles said. "But this team had a lot of heart. We pushed every day, the adversity we went through, COVID, not knowing if we were going to have a season but still staying focused.
"We fought. It didn't end the way we wanted it to, but … losing on our field, it's going to stick with us. … It's going to be a lot of fight from us [next season]."
Independence 7 10 7 3 — 27
Ind — Courtney 1 run (Shackford kick)
Ind — Courtney 2 run (Shackford kick)
Gch — Towles 3 run (Black kick)
Ind — Courtney 1 run (Shackford kick)
Gch — Smith 1 run (Black kick)
Ind — Courtney 42-218, Tidwell 16-87, Hand 3 minus-4; Gch –Towles 15-62, Holman 6-42, Woodson 3-7, Smith 2-5
Ind — Courtney 1-3-9-0-0; Hand 1-1-39-0-0; Gch — Towles 7-9-110-0-1
Ind — Carr 1-39, Tidwell 1-9; Gch — Holman 2-82, Smith 3-21, Pace 2-7.
(804) 649-6965
Twitter: @timpearrelltd