It's Sunday morning, and there are no blue blood college basketball programs to visit and no Team USA tryouts in Colorado to attend. So Isaiah Todd, 6-foot-10 and perhaps the best 16-year-old basketball player in the country, is going to church.
Dressed in khakis and a button down, he walks through the double doors of The Full Gospel Church of Jesus Christ, a small white building in south Richmond, and takes a seat in the back row.
Seated next to him is his mother, Marlene Venable. The minister is behind the lectern, preaching on the Book of Genesis. The parallels between this sermon and Marlene's past are uncanny.
The biblical character Joseph, the minister explains, was sold into slavery then cast into prison. "But," the minister goes on, "he had favor with God." This line has struck a chord with Marlene.
"Amen," she answers from the pew.
Like Joseph, Marlene, too, spent time in prison. When she was 12 years old, living in the projects of Baltimore with her single mother, she sold heroin and cocaine. By age 16, she was arrested, convicted and sent to prison.
Facing a sentence of 18 years behind bars, she vowed to commit her life to God. It's been more than two decades since that moment, and her old life has become just a shadow. After Isaiah was born, it became her mission to give him a life nothing like the one in which she grew up.
She keeps his focus narrow: school, basketball, church. On this Sunday morning, the focus is the Old Testament.
"Joseph," the minister says, accentuating every word, "became the right-hand man of Pharaoh."
***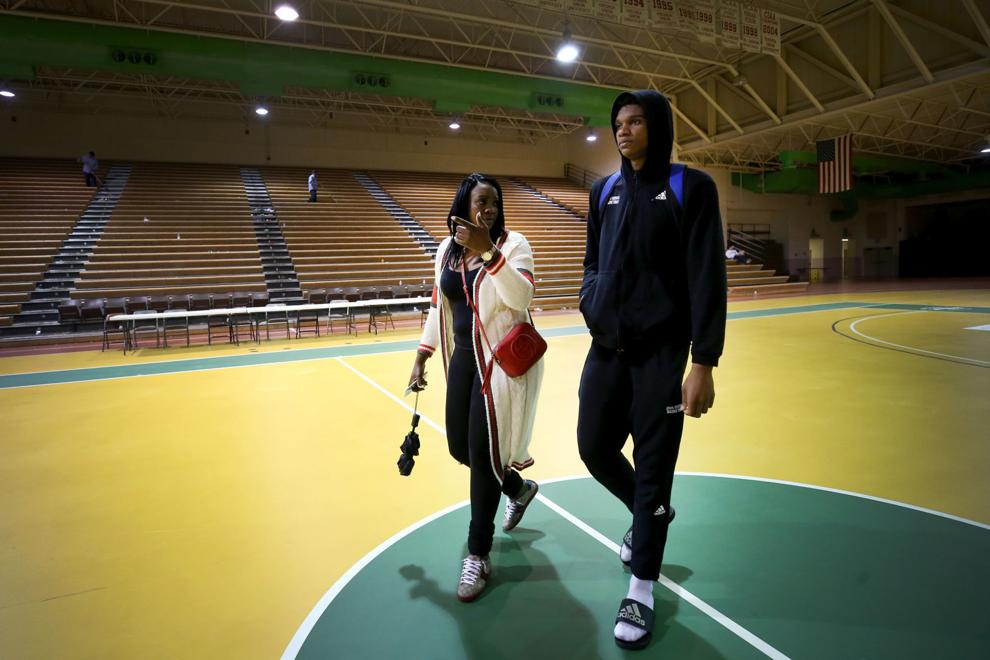 Her father died when she was 6 years old, and Marlene was raised by a single mother in the Lafayette Courts housing project near downtown Baltimore. She was always tall for her age, reaching 6 feet by age 12. She looked older than she was, so she dated older guys.
One teenager she dated, Shawn, was 16 and sold drugs. Neighbors in the project knew Marlene was connected to a drug dealer, so they asked her, too, if she had anything for sale.
Eventually, she gave the buyers what they wanted. She started to sell heroin and cocaine – or dope and coke as they were called on the streets. She would take an empty Tylenol capsule and fill it with heroin. Jumbos, they were called, sold for $10 each.
She began to learn how the business worked. A dealer higher up on the food chain would give her 100 jumbos, and she'd sell them for $1,000. She returned $600 to the dealer and kept $400 for herself. Later on, she became a ringleader, and other dealers worked for her.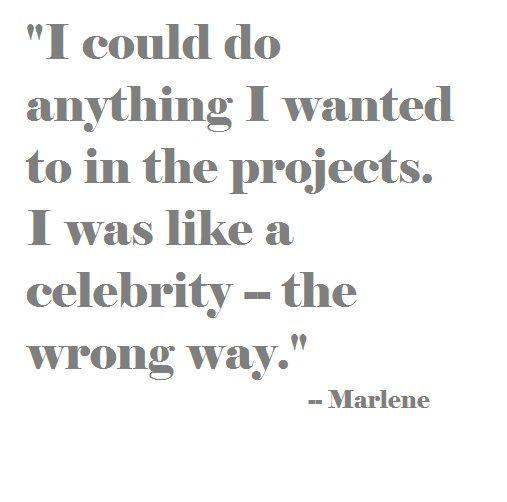 On a good day, she could make $3,000. On a bad one, she was still pocketing a grand. She spent the money on gold grills for her teeth and sparkling jewelry for her body. She rented a convertible Dodge Shadow, even though she didn't have a driver's license.
Selling drugs was a male-dominated business. But she was a woman, and a teenager, making a big profit. For that she became renowned.
"I could do anything I wanted to in the projects," Marlene said. "I was like a celebrity – the wrong way."
Violence, it seemed, was always present. She remembers sitting in her house when a man she knew ran inside with a look of terror on his face and a gun in his hand. He was robbing a man, he said, when he shot and killed him. He couldn't believe what he had just done.
Another boy she dated, named Tavon, was shot and killed a few years later while she was incarcerated.
"There ain't no good outcome," Marlene said. "Either jail or death."
She kept guns, too, a .38 Special and a .357 Magnum, both small revolvers. She never needed to fire them to protect herself or ensure her money arrived. One time, however, she did use the blunt force of the gun to hit a dealer who came back empty handed. That was how the business worked.
The community knew Marlene for her heart, not violence. They knew her for giving food to people who had none, for buying shoes for someone as a gift and for giving a coat to a homeless man. The other drug dealers were gruff, unpleasant men, but Marlene had a heart.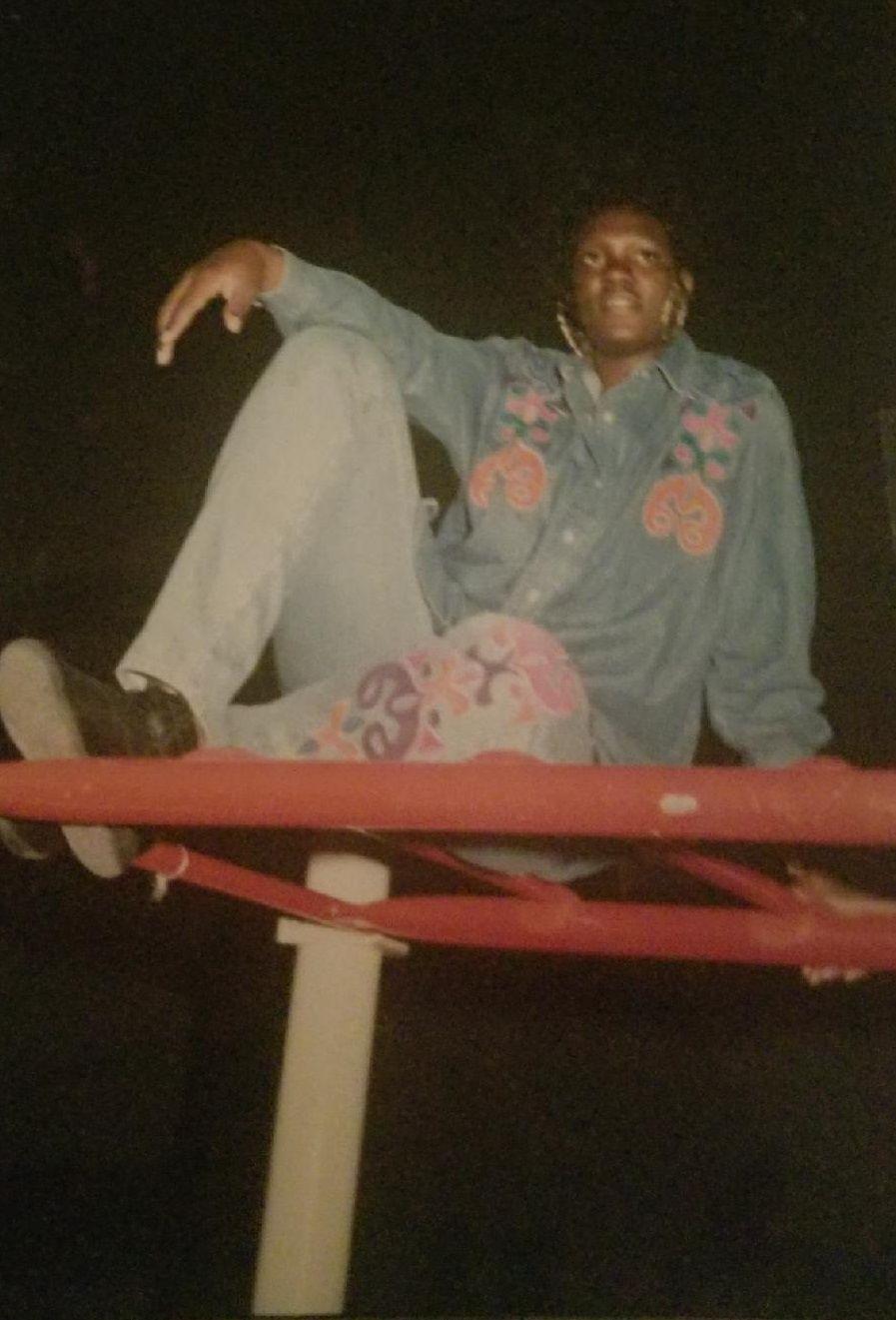 Drug dealing not only put her life and freedom in danger, it squelched a promising basketball career, too. She was jumped from the seventh grade team to the ninth grade so she could play high school basketball earlier, but she never played competitively again, dropping out of school in the ninth grade.
Somehow, she kept it all a secret from her mother, who worked all the time as a housekeeper at a hospital. The police, however, knew what Marlene did, and they started to watch her. It wasn't long before she was arrested. She was tried as an adult, found guilty and sentenced to three years in prison. After 18 months, she was paroled and sent back to the projects, where she restarted her business. It didn't last long.
On a September morning in 1993, police watched as she sold a woman what appeared to be drugs, according to court records. The officers apprehended the woman and took from her two green vials of cocaine. When the officers approached Marlene, she ran, throwing her stash into the street. Police arrested her and recovered 110 more vials.
This time, her sentence was harsher -- 18 years. She served her time in different prisons, but mostly at Jessup, a women's prison 15 miles south of Baltimore. Her days and nights were spent in a maximum security cell on A Wing. A steel door guarded a small room of four inmates, two bunk beds, two sets of drawers and a toilet.
She was later promoted to a medium security wing, where she lived in a cottage of bedrooms, similar to a college dormitory.
The reputation she had earned in the projects came with her to prison. She was respected, and she was taller than the other inmates. For the most part, they felt no need to harass her.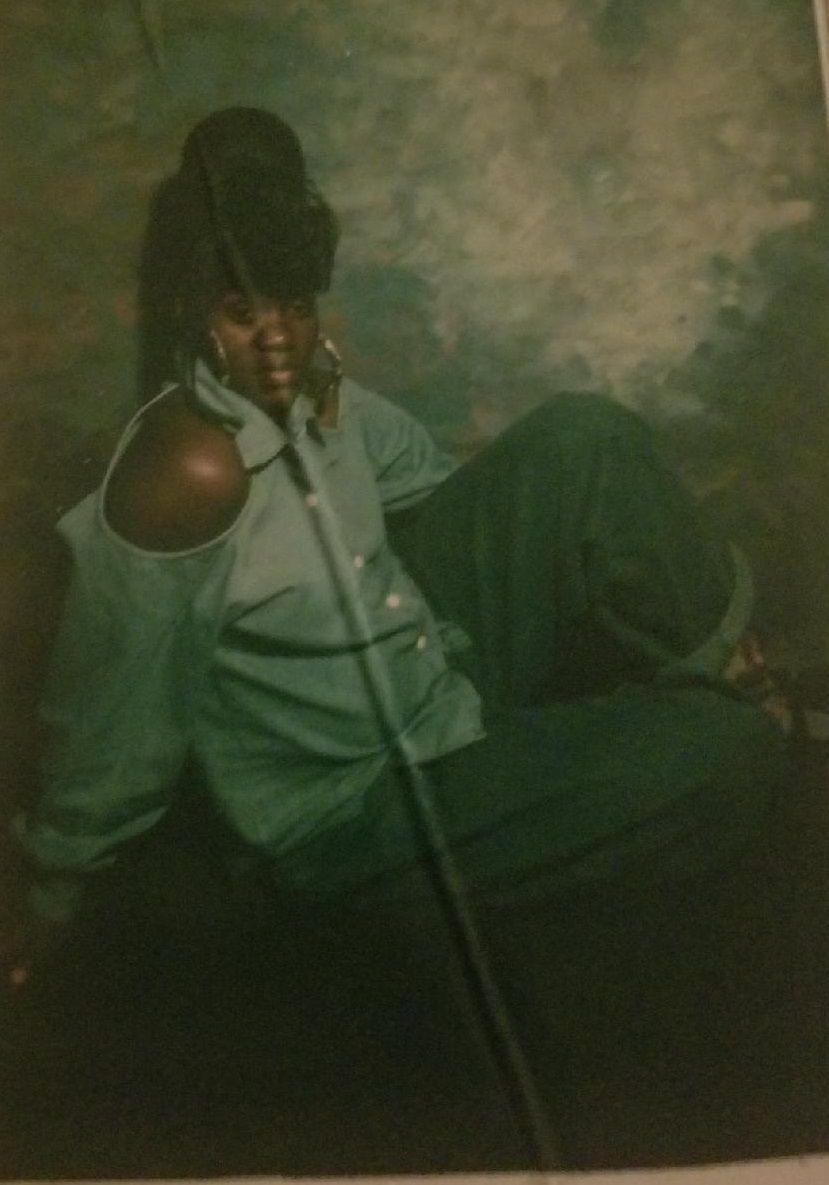 "I never was scared," she said. "I just was hurt that I was there."
Marlene's mother, Darlene, wanted desperately to get help for her daughter. She worked with a man named Timothy Williams, who was also a pastor at a nearby church. She wanted to talk to Timothy, but she didn't know what to say.
After a few weeks, she finally came out with it: Her daughter was serving an 18-year prison sentence. Maybe Timothy could encourage her or pray for her.
The pastor agreed to meet Marlene, even though he had never visited an inmate before. He brought with him his bible, and he turned to Matthew 6:33, a verse he recites often in his ministry. The verse teaches to seek God first -- not money or prestige or power. Once you have God in your life, everything else you need will be given to you.
"Sometimes God lets us go the route we go and puts us in a confined place where he can talk to us and get our attention," Timothy told her, visiting once a week.
One day, Marlene saw a sign on the wall. If you want to wear the full armor of Jesus Christ, it said, come to the gymnasium. They were baptizing inmates there, so Marlene decided to be baptized. She began attending a bible study led by an older inmate named Helen.
"It was like the best thing that ever happened to me," she said. "Ever since then, I have not been the same."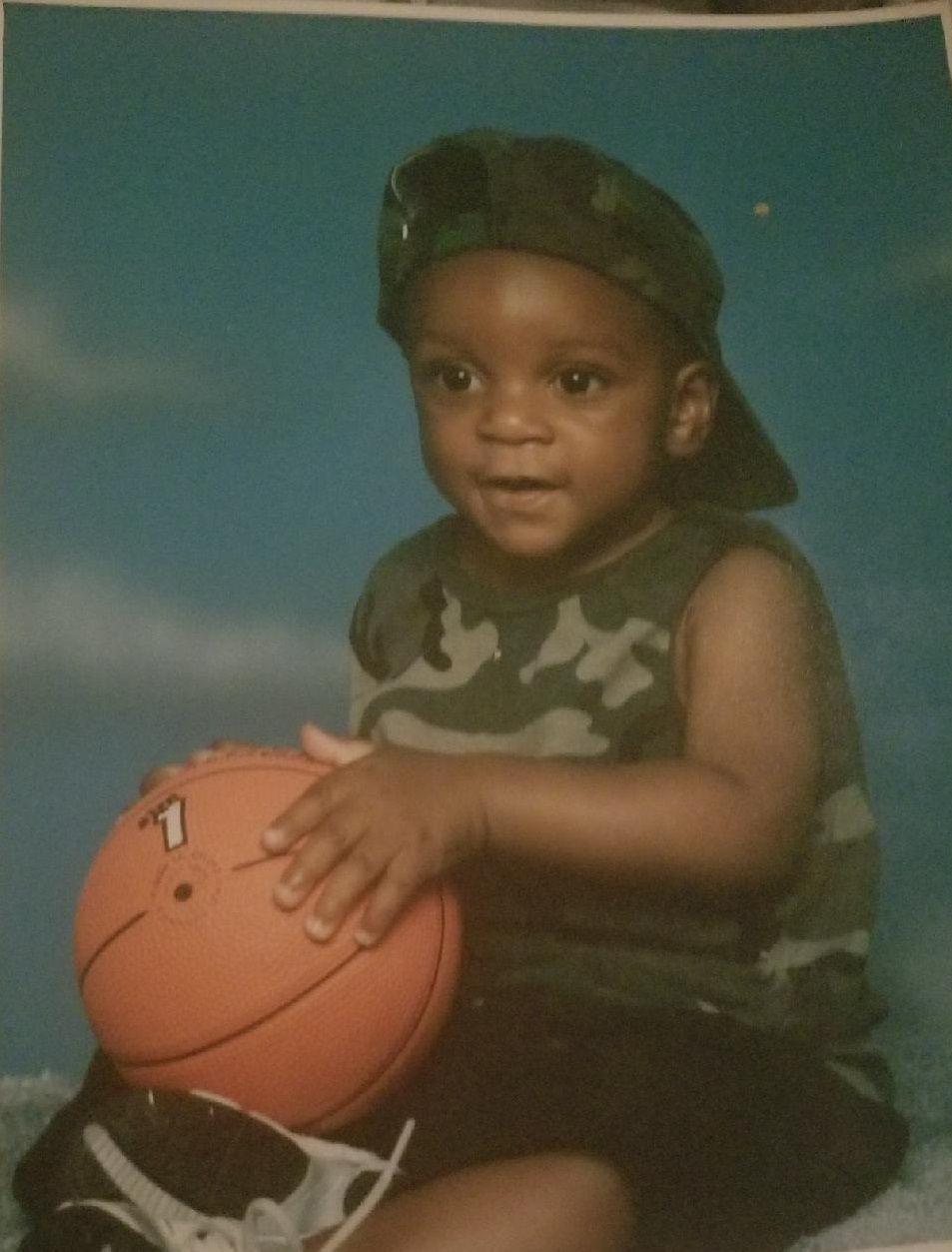 From the moment she arrived in prison, she began the process of appealing her conviction. Jailhouse lawyers -- the inmates adept at navigating the legal process -- helped her begin the paperwork, and a friend on the outside found her a new lawyer.
They discovered a loophole: During Marlene's trial, her lawyer had been forced by the judge to testify regarding a procedural issue. The court ruled she was entitled to a new trial.
She was convicted again, but sentenced to only seven years with parole. Several months later, she was granted parole and released, having served 3½ years on what was originally an 18-year sentence.
Now she was 22, free, and ready for a new beginning. She started attending Timothy's church, The Rock of Revelation. She got a job working the night shift at Johns Hopkins Hospital, cleaning rooms, answering phones and stocking shelves with medical supplies. She earned her high school equivalency and later became a certified nursing assistant.
Four years after she was released from prison, she gave birth to a son and named him Isaiah.
***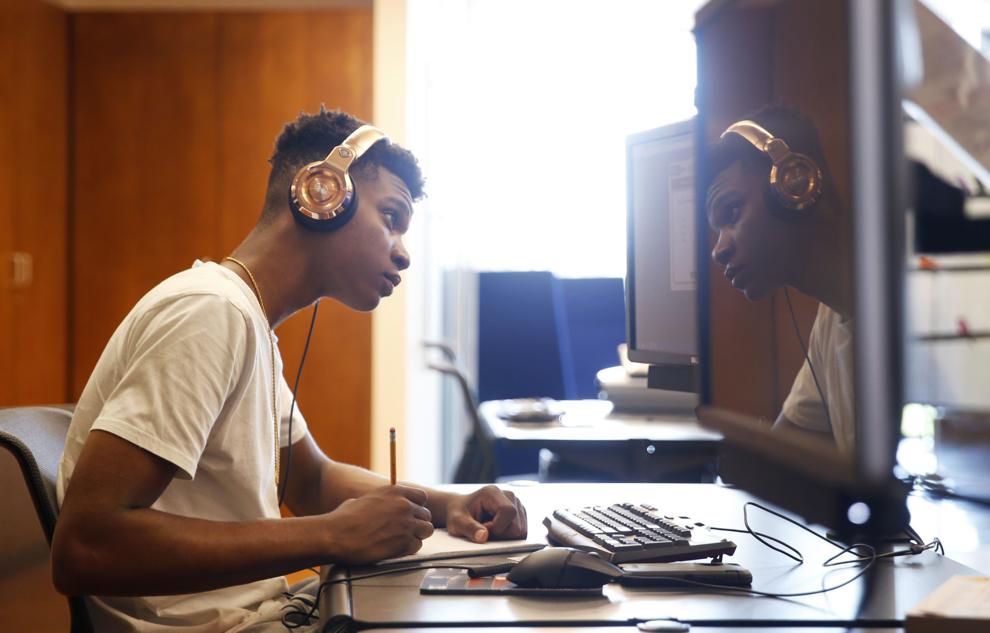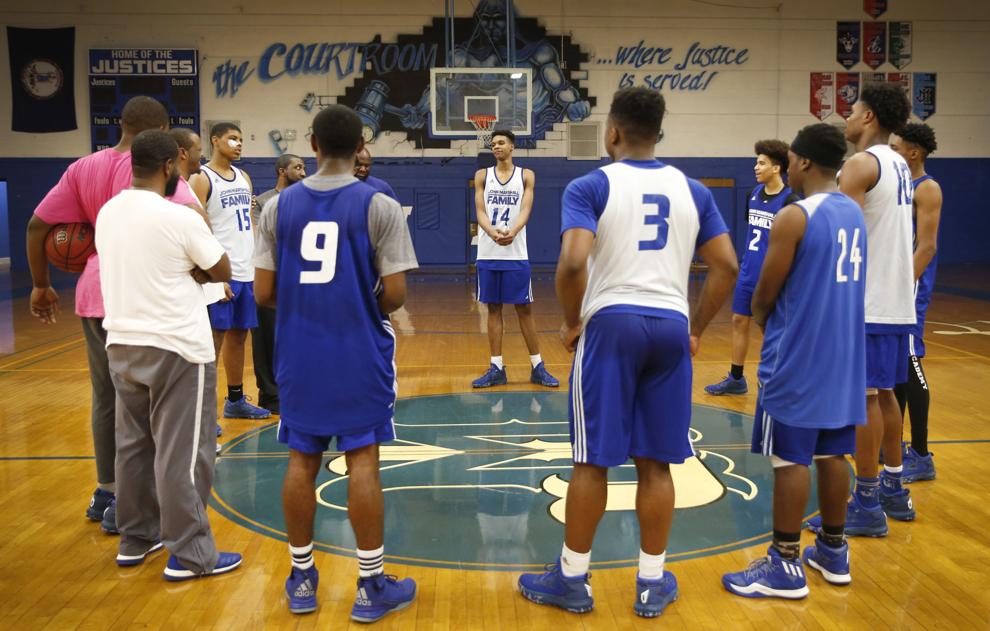 Fast forward 16 years, and Isaiah is standing in line at Chick-fil-A when two kids, maybe 10 years old, lift their chins and stare at him. "Wait, who is that?" one of them asks.
It's Isaiah Todd, the John Marshall sophomore.
"I knew it was him," the kid beams. "I called it. Has he picked a college yet?"
Kansas, Villanova and Virginia have offered him a scholarship, and he's visited more than a dozen schools. By July, when the AAU season is in full swing, he could have a dozen more offers. If the NBA's one-and-done rule is eliminated by 2020, he might bypass college altogether.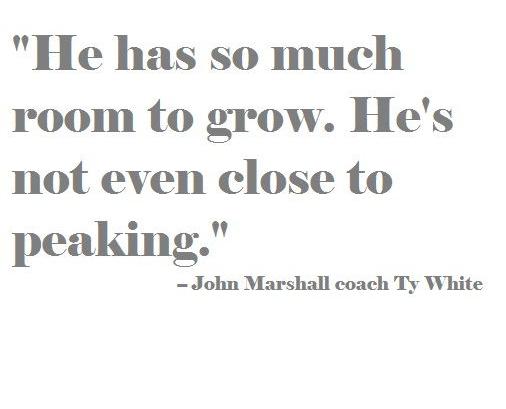 Last year, ESPN released its ranking of the top players nationwide in the Class of 2020, and Todd was ranked No. 1. In its most recent ranking, he fell to third. A few days later, on a Friday night, Todd remained in John Marshall's gym until midnight, putting up shots. His lower ranking, he said, was an opportunity for him to refocus his work ethic. 247Sports still ranks him No. 1.
He doesn't hide the fact that he expects to play in the NBA. If he continues his current trajectory, he will.
This season, his sophomore year, he averaged 19 points per game, leading his team in scoring and 3-point shooting. It's his rare combination of height and guard skills that make him so highly regarded. He can dribble, pull up and shoot a 3, or protect the paint on defense, swatting away shots.
Last summer, he played for the FIBA U16 national team, which won the gold medal. Kevin Durant has called him on the phone, and Dwight Howard Facetimed his whole high school team.
"He's ahead of his time and people's projection of what he should be," John Marshall coach Ty White said. "He has so much room to grow. He's not even close to peaking."
What convinced the coach of Isaiah's potential wasn't his skill or his height. It was the way he communicated and expressed his opinions with depth and clarity and nuance. That, White said, spoke volumes.
Isaiah is an honor roll student, and he reads motivational books that his mother gives him, like "The 21 Irrefutable Laws of Leadership." He thinks about one day becoming a surgeon or a mathematician, or maybe studying neuroscience or software engineering.
Basketball, he said, is a tool that will get him wherever he wants in life.
***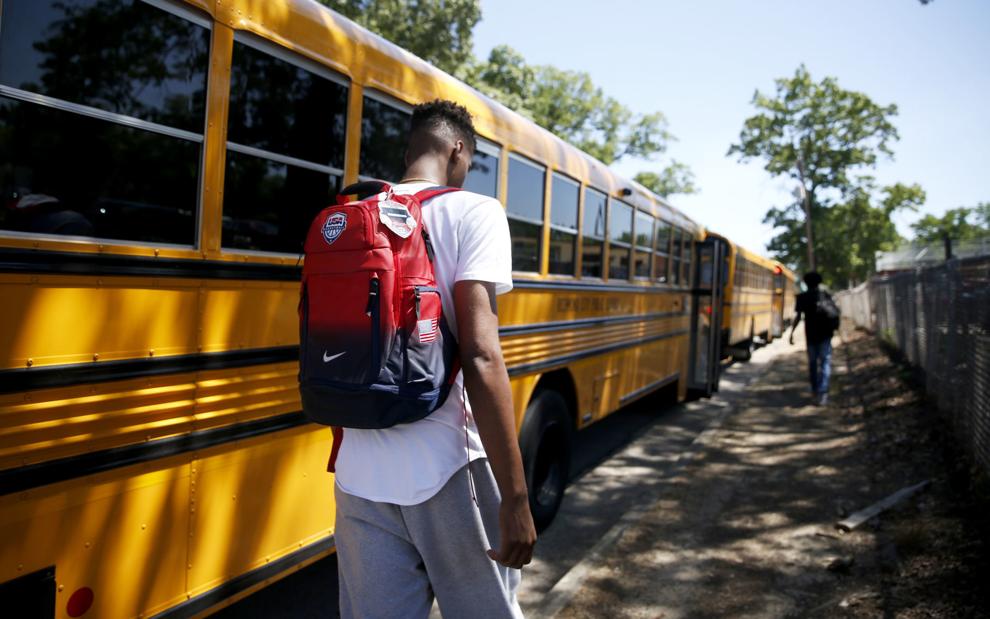 By the time he was 7 years old, Isaiah stood nearly five feet tall. He was playing outside a store on Hamilton Avenue that sold snowballs – also known as snow cones – when he was discovered by his first coach, Derrick Wilson.
Wilson was there with a few players from his 8-and-younger team, the Madison Buccaneers. He saw Isaiah playing on the curb, jumping up and down. Wilson watched Isaiah smoothly lift his feet in the air. He gazed at Isaiah's long arms and wiry frame. Wilson knew he was looking at a future basketball player.
"I couldn't believe he was 7 years old," Wilson said.
Marlene asked if Wilson was a basketball coach, since she had been looking for a team to take Isaiah.
"You've got to bring him to me," Wilson told her.
Early on, Isaiah didn't possess much basketball skill. He'd run down the court on defense and block shots because he was taller than everyone else. Wilson taught him how to shoot a layup, and he could see the glow in Isaiah's face when he made his first bucket.
Even then, Isaiah was dedicated to getting better. He was often the last one in the gym shooting.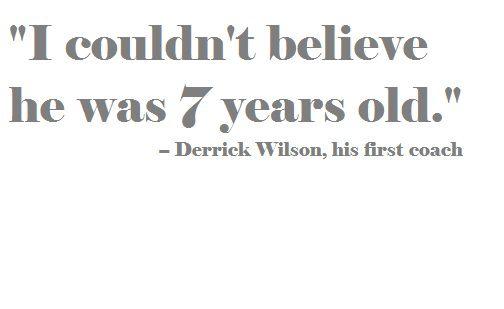 As he grew, he played for different recreation centers in Baltimore, including Walter P. Carter and Chick Webb. He later joined a team called Slam City, which was under the umbrella of AAU program Team Loaded, an organization led by John Marshall's Ty White.
But life in Baltimore had its drawbacks. Marlene felt she was too close to the violence that surrounded her as a youth. That feeling mushroomed when Isaiah was robbed as a fifth grader. Walking home from the basketball court, he stopped at a convenience store. Then he cut into a back alley and was approached by a man demanding everything Isaiah had. The man's hand was in his jacket pocket, as if he was holding a gun. Isaiah was three minutes from home when this happened.
All the thief got was a cheap cell phone. Isaiah was tall, as always, and maybe he looked old enough to be carrying something of value.
But it wasn't until the summer before eighth grade that Isaiah and his mom packed up and headed for Richmond. They wanted to stay with Team Loaded, and moving to Richmond meant Isaiah could play for White year round. Marlene was getting frustrated with her job – she works in adult daycare – and all the signs were pointing toward Richmond. It was as if God was sending her a message to move south.
***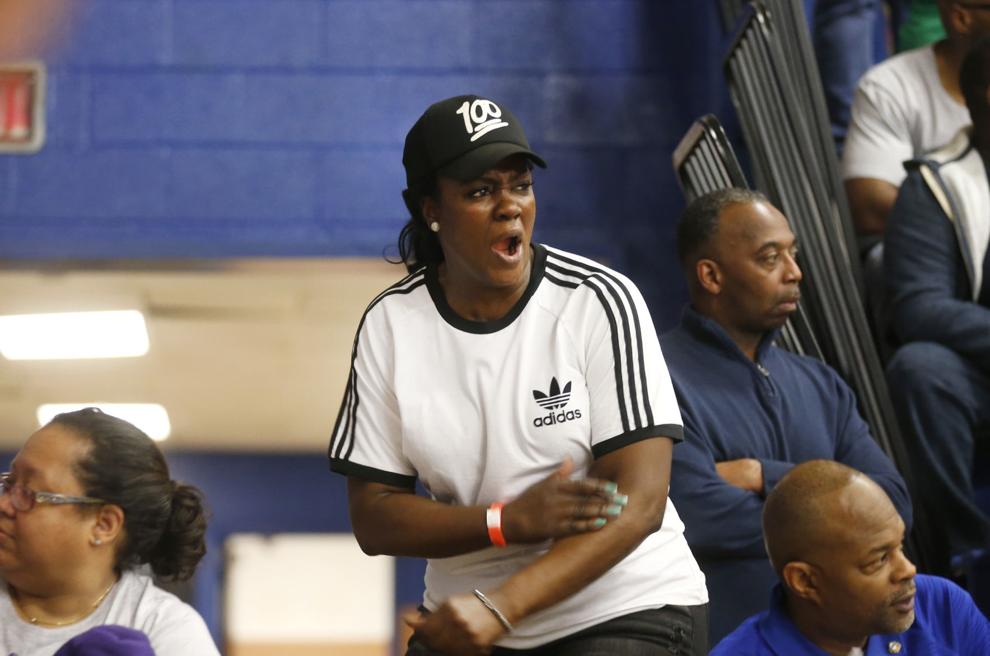 Church is over now, and the next stop is Waffle House. Most meals Isaiah and Marlene eat together are small affairs. At home, Marlene will make spaghetti or Cap'n Crunch French toast. There aren't a lot of extended family members, either. Sometimes the only visitor for Christmas or Thanksgiving is Marlene's mother. The circle is tight.
There are three high-school age girls sitting at the bar of the Waffle House. They see Isaiah and smile. Later the waitress asks what school Isaiah attends, and he tells her John Marshall.
When the meal ends and Isaiah heads for the door, the waitress calls to him and hands him a small piece of paper. Scribbled on it is the phone number of one of the girls. Marlene is always watching to see who wants to get in Isaiah's life, whether it's someone innocuous, like a teenage girl, or even his own father.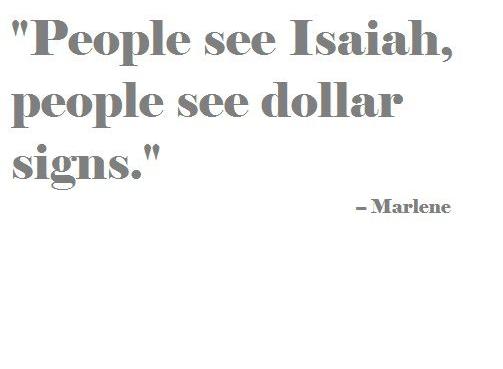 "My biggest fear is," Marlene says, "I want him to be safe."
Isaiah's dad wasn't around much when Isaiah was young. He'd call on the phone or show up on Christmas or Isaiah's birthday, bringing a basketball or a shirt. Of all the games Isaiah played in Baltimore, he attended just one, Marlene said. She declined to give his name.
The last time Isaiah saw his father, Isaiah still lived in Baltimore. After Isaiah moved to Richmond, his dad called, apologized and promised to change. But Marlene won't open that door. There's too much at risk.
"People see Isaiah, people see dollar signs," Marlene said.
If he continues on his current path, Isaiah could be three years away from signing an NBA rookie contract. Last year's No. 1 draft pick, Markelle Fultz, signed a contract that guaranteed him $15 million. Then he agreed to a sponsorship deal with Nike, paying him a reported $1.5 million more. A University of Arizona freshman, Deandre Ayton, allegedly took $100,000 to sign with the school. (Isaiah has never been contacted by an agent or an apparel company, Marlene said.)
With all that money at stake, she wonders about Isaiah's father's motives. Does he want to take the role of a dad? Or ride the coattails of a 16-year-old in pursuit of an NBA contract?
"It's too late now," she said.
Once Isaiah is an adult, it'll be up to him what role his father will play. For now, he's content never seeing or talking to him.
"He got me at the wrong time," Isaiah said. "I barely remember his face."
There's nothing stopping Isaiah's father from driving to Richmond, buying a ticket at John Marshall and watching the game from the bleachers. But in the three years Isaiah has played in Richmond, he's never seen his father at a game.
***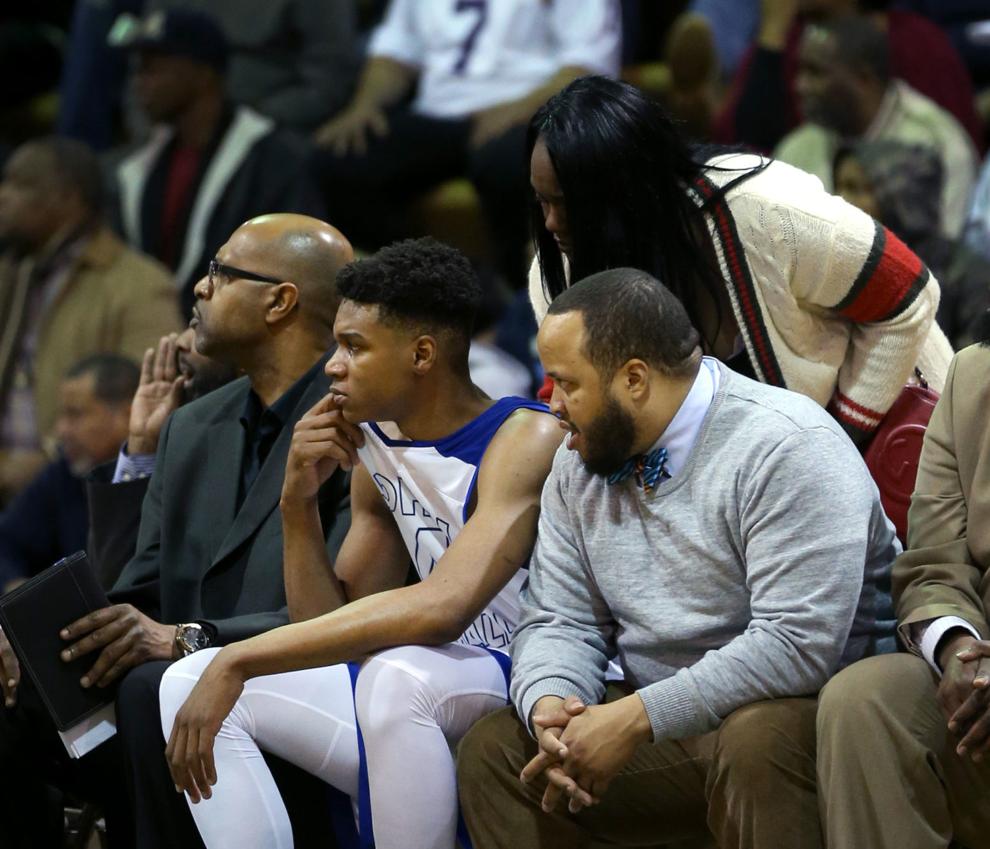 The first time Marlene told Isaiah about her past, he didn't believe the story. He was maybe 7 years old, and he figured his mom was trying to scare him. Then he would hear strangers make comments. They said they knew who Marlene was and what she used to do. That's when it started to feel real.
Now he appreciates having a mother with credibility. She considers herself strict, listening to how Isaiah talks and the dialect he uses. She doesn't let him get in a car with kids she doesn't know, and until recently, she didn't allow rap music in the house.
Her drive to protect him is deeply rooted. He fouled out of a game in January, and Marlene stood up and stepped down from the second row of the bleachers to the court, protesting to the referee.
She later apologized to her son if she had ever been the cause of negative energy. He responded with a simple, "I love you."
"I get so mad at myself when I don't do the right thing," Marlene said. "He represents what I'm feeling."
Marlene's job is to be a mother, a father and sometimes even a coach. But lately, she's focused on just being Mom. She checks in and asks if he's still having fun, if all the drudgeries – the interviews, the kids wanting pictures, are still worth it.
Isaiah says they are. Every time.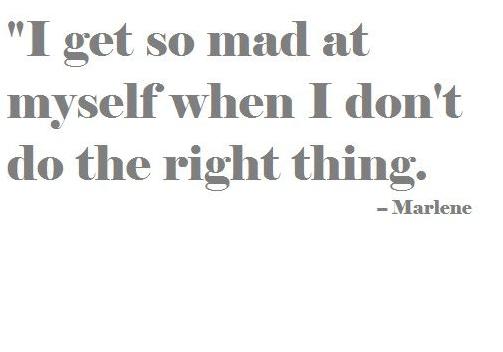 Sometimes she doesn't know if her messages resonate with him. Maybe they go in one ear and out the other. But she'll never stop her hands-on approach to motherhood. She can't afford to.
Everywhere Isaiah goes, adults feel compelled to give him their two cents, he said. The pastor at church told him to take God with him everywhere he goes. He gets a lesson from his teachers in school, his coaches in practice and finally, his mother in the car on the drive home.
"I appreciate that," Isaiah said. "But at the same time – another speech."
It can get overwhelming, but Marlene's words are the ones Isaiah always trusts. Sometimes he knows what his mom will say before she even says it, like picking up a towel off the floor. Recently, Isaiah said that his mother is his best friend. When Marlene heard that, she called it "a blessing."
The two exited the Arthur Ashe Center side by side Tuesday night, slowly making their way down a dark corridor after John Marshall had played its second-to-last game of the season. There was still one more game, a state championship, to be played.
Marlene pushed open the door and stepped out into the rain. She opened an umbrella, and the two walked across the parking lot to her car – where maybe another lesson was waiting.