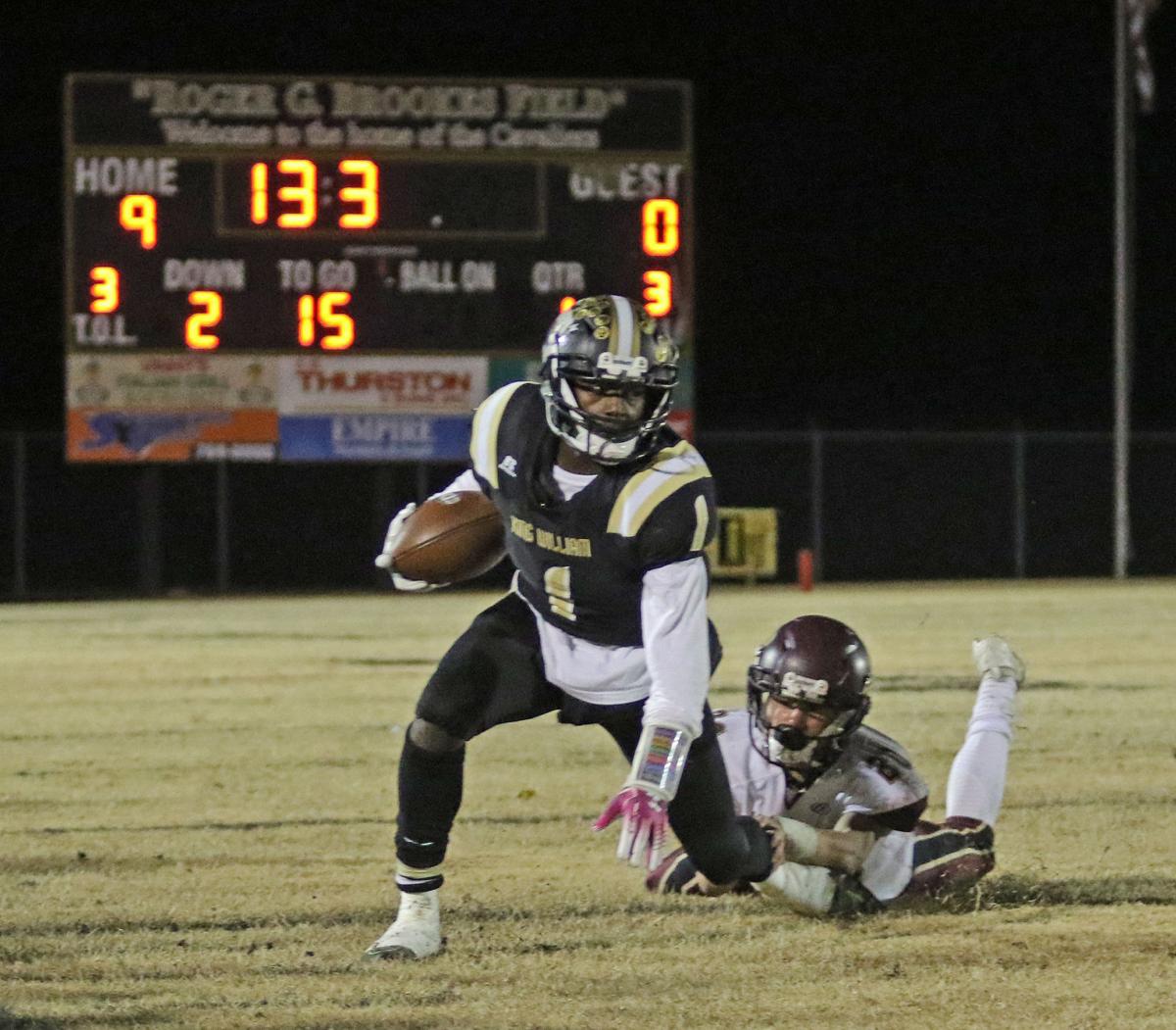 King William running back Demond Claiborne committed to Wake Forest on Monday, he announced on social media.
Claiborne, a rising senior, is the No. 14 prospect in the state in the Class of 2022 and the No. 38 running back nationally in the composite ratings of recruiting service 247Sports. The speedy 5-foot-10, 185-pounder had narrowed his list to Wake, Virginia, Virginia Tech, Vanderbilt and West Virginia.
"He can play just about anywhere they want," King William coach Scott Moore said. "They told him they're going to keep him at running back. He can play early there. He ran a 4.35 in the 40. That's fast, I don't care where you are. … Once he gets into the open field, he's going to take off.
"I think he can go there and be somebody they can kind of build an offense around. I'm pretty sure that's the way they see him, too."
Claiborne is one of the fastest runners in the state. He won the Class 2 100-meter crown in 10.67 seconds.
"He has that extra burst of speed that most people don't have," Moore said. "He has good vision. Sometimes he can find a hole when it looks like there is no hole."
King William played four games last season before its season ended in the region semifinals because of COVID-19 protocols. Claiborne played less than a full game in three contests but ran for 522 yards on 42 carries. He was named first-team All-Metro.
"I can only imagine the stats he would have had if we'd played four more games," Moore said.
(804) 649-6965
Twitter: @timpearrelltd