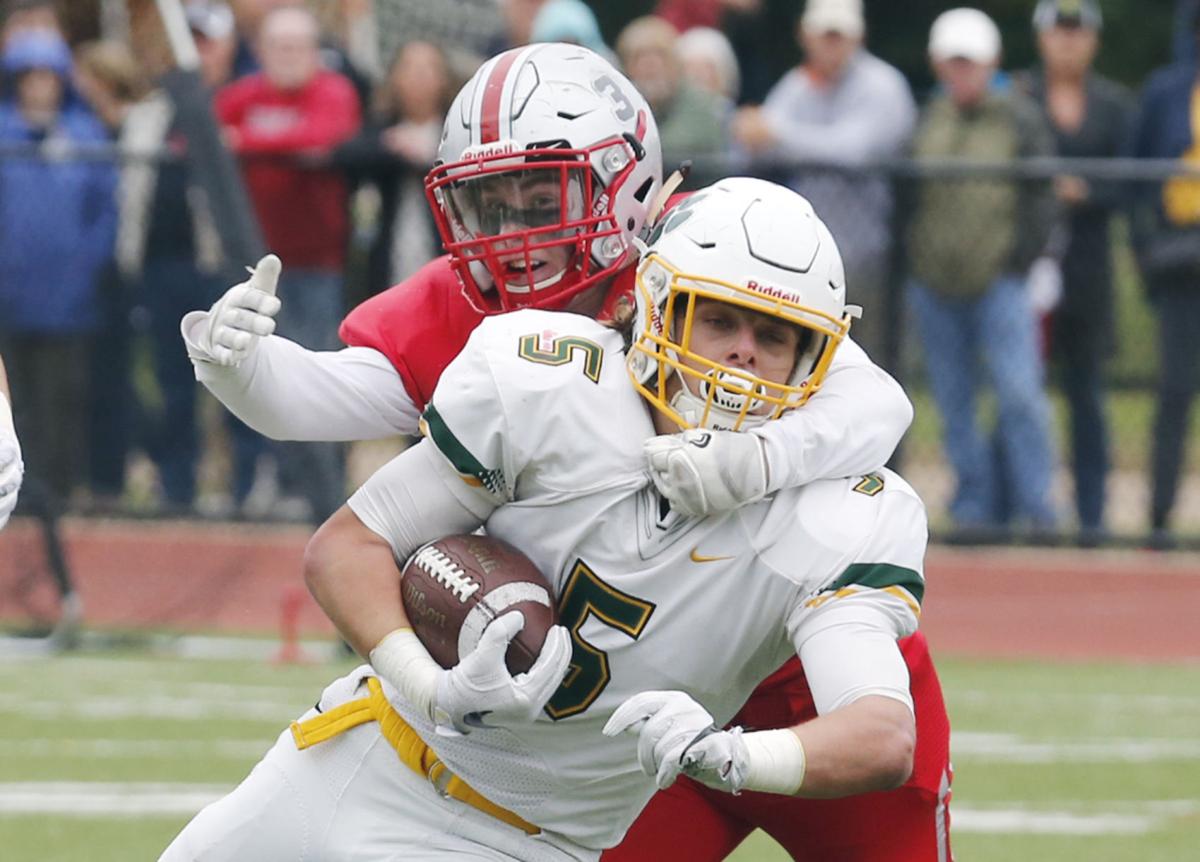 Collegiate, Trinity Episcopal and St. Christopher's won't sponsor football this fall, but unlike public schools, they intend to host cross country meets and tennis matches in the autumn.
Competition will be delayed until after Oct. 1 to allow schools to focus on returning to the classroom before reinstating athletics.
A statement was issued by the League of Independent Schools and the Prep League, which comprises 11 private schools across the state, including Saint Gertrude, St. Catherine's and Veritas in the Richmond area. Girls teams compete in the LIS, and boys teams are members of the Prep League.
Benedictine, which competes independently, has not made a decision on fall sports. Life Christian, an independent team in Chester, plans to play football. The Tidewater Conference of Independent Schools, which includes Steward, hasn't come to a determination.
The LIS and Prep League also include Fork Union Military Academy, Norfolk Academy, St. Margaret's, Woodberry Forest and St. Anne's-Belfield.
The leagues said that they will consider at a later date whether they can host girls volleyball, soccer, field hockey, baseball, softball and basketball. They currently have no plans to play football, wrestling and lacrosse, and the leagues did not address if they would consider playing football in the spring, as the Virginia High School League voted on Monday.
Other lower-risk sports will continue in the winter and spring: track and field, swimming and diving and golf. Cross country meets will feature staggered start times. Instead of every runner racing against one another, each team will run the course on its own, and each runner will be timed. The runner with the fastest time will be the winner.
At Collegiate, teams will continue to meet and work out and practice within restrictions, school athletics director Karen Doxey said. The school still wants its students to have a team experience, even if they can cannot play games.
On Monday night, the Washington Catholic Athletic League, whose teams often schedule Richmond-area opponents, announced it won't play fall sports either.
Benedictine, Collegiate, St. Christopher's and Steward plan to conduct in-person classes five days a week this fall, diverging from local public school districts, which are planning remote learning to begin the year. Trinity Episcopal is planning a hybrid method.
(804) 649-6109
@EricKolenich