Mia Woolfolk turned a corner last year. Manchester's girls basketball team followed.
The junior forward, who stands 6-foot-2, went into the last AAU season with two college offers, but now has 15 suitors, with coaches having watched her game grow.
That's also been on display with the Lancers, as she joined an already-loaded team as a sophomore, and this year helped lift them to a state title game appearance. Woolfolk is this year's Times-Dispatch All-Metro girls basketball player of the year, no small feat in a region that seems to get more talented by the year.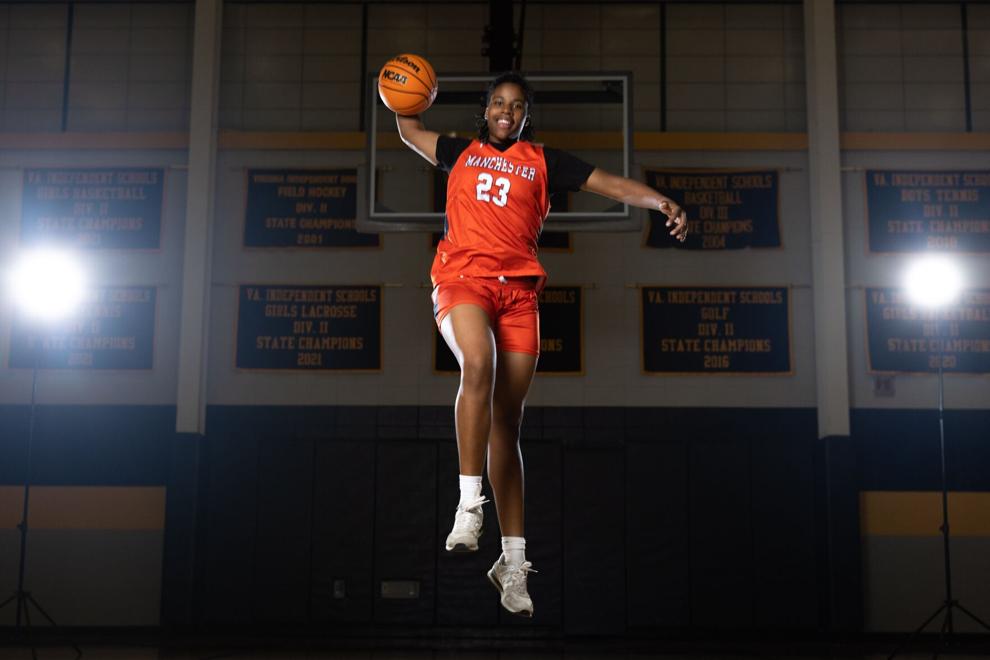 "Making it to the state championship was huge for me," she said. "My sophomore year we lost to Thomas Dale, so of course we wanted to get back and avenge ourselves, but our goal has always been the state championship."
Throughout the season, Woolfolk's competitive nature was on display regularly, as she averaged 19 points, 11 rebounds, two assists, two steals and a block.
Despite the individual performance, Woolfolk said that the Manchester's success was a product of group chemistry and determination.
"I really couldn't put our team into words," she said. "We don't have transfers that come in or anything, it's really just, we're all within the area, just true talent.
"Our point guard, Leah (Hampton) has true talent, Rayne (Wright), everyone on the team just has really true talent, and coach Rasheed (Wright) is a coach who holds us all accountable to the highest standard that we could possibly be held to. No slacking off, because he knows what we can achieve."
Woolfolk's hard work hasn't gone unnoticed, as her list of Division I college offers includes the University of Richmond, JMU, Penn State, Georgia, Syracuse, and Eastern Carolina.
"Going into my last AAU season with only two offers and coming out with 15 really showed that coaches were seeing my hard work being put into play, which was really a heartwarming experience," she said. "I am not committed to playing anywhere right now but I have a few offers. I plan on committing right before my senior season, around August-October."
When she commits she'll be the latest in the family to play major college sports. Her dad, Peter, was a standout hoops player at UR, and brother Jay is currently excelling in baseball and football at UVa.
"Coming from a family of athletes really imprints a competitive nature on you, and every good athlete has a very competitive nature behind them," she said.
Meet the rest of the first team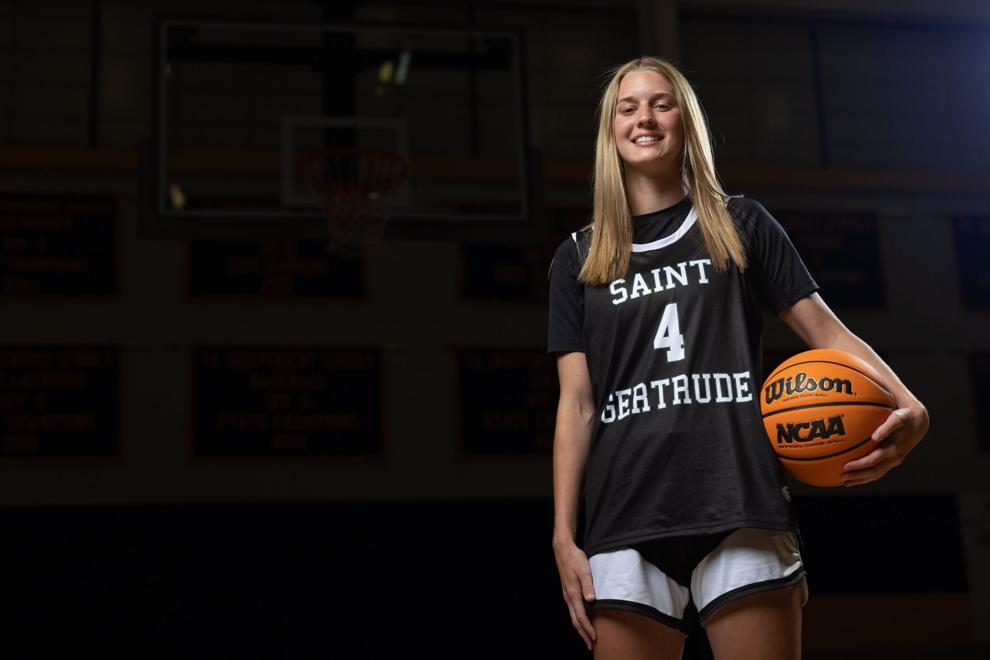 About: The Purdue Fort Wayne commit recorded 12 double-doubles and a triple-double to help her surpass 2,000 career points at Saint Gertrude. Woodson averaged 27.1 points per game, bringing her to a total of 867 points this season.
Her work was felt throughout the court as she averages 8.7 rebounds, 4.6 steals, 3.8 assists, and two blocks per game. She was also recognized on the national level as she was one of 10 Virginia players to be chosen as a McDonald's All-American nominee. She was chosen as MVP in the Athletes for Awareness, BCCC and 804 Coaches for Change Tournament.
The senior was strong on the free throw line, making 78% of her shots. She was able to deliver against difficult competition, such as at Hanover, where she scored a season-high 43 points. She also scored 32 points in the LIS championship game against St. Anne's-Belfield. She was named to the LIS all-conference team.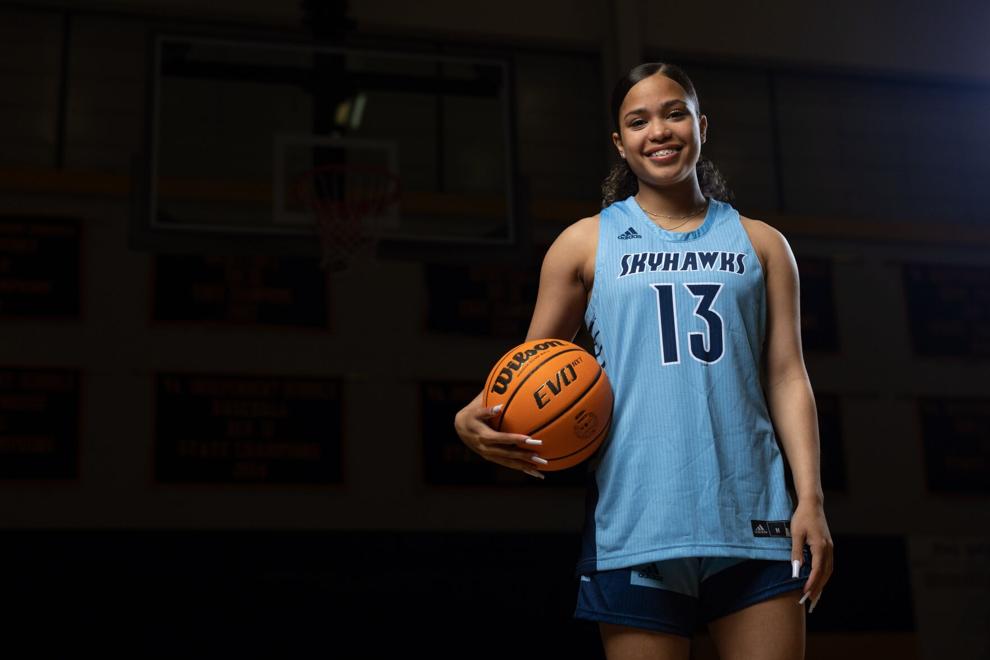 About: This year, the Naval Academy commit led L.C. Bird to the Class 5 state title game and won the 5C Region title. Averaging 13 points, three rebounds, three assists and two steals, Smith was entertaining to watch on the court. She was also able to deliver when her team needed her most, scoring 21 points and two 3-point buzzer beaters in a comeback win against Glen Allen in the Class 5 state semifinal. The senior was also selected as part of the 2023 South All-Star team, as well as being first team All-State, All-Region, and All-Academic.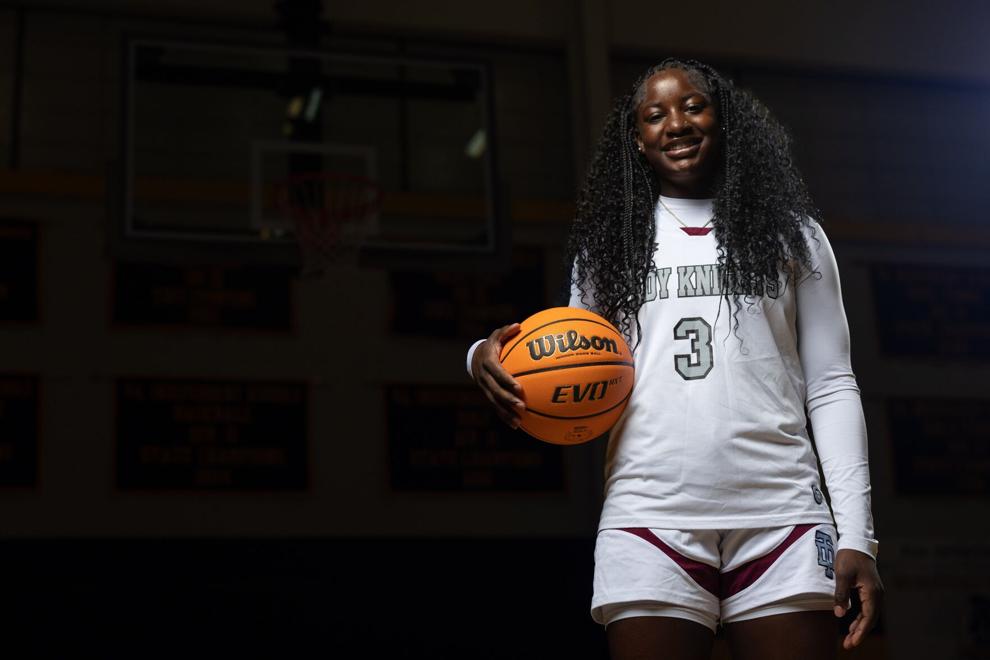 About: The 6A region player of the year hit 1,000 points as a sophomore, making her the quickest to hit the milestone in Thomas Dale history. The guard was selected as part of the Class 6 All-State first team, averaging 31.4 points per game, 3.9 assists, 6.1 rebounds, and 5.4 steals. She shot 87% from the free-throw line and was able to make 41.9% of her 3-point shots. She also made her presence felt during the playoffs, averaging 26 points per game, eight rebounds, four assists, and three steals.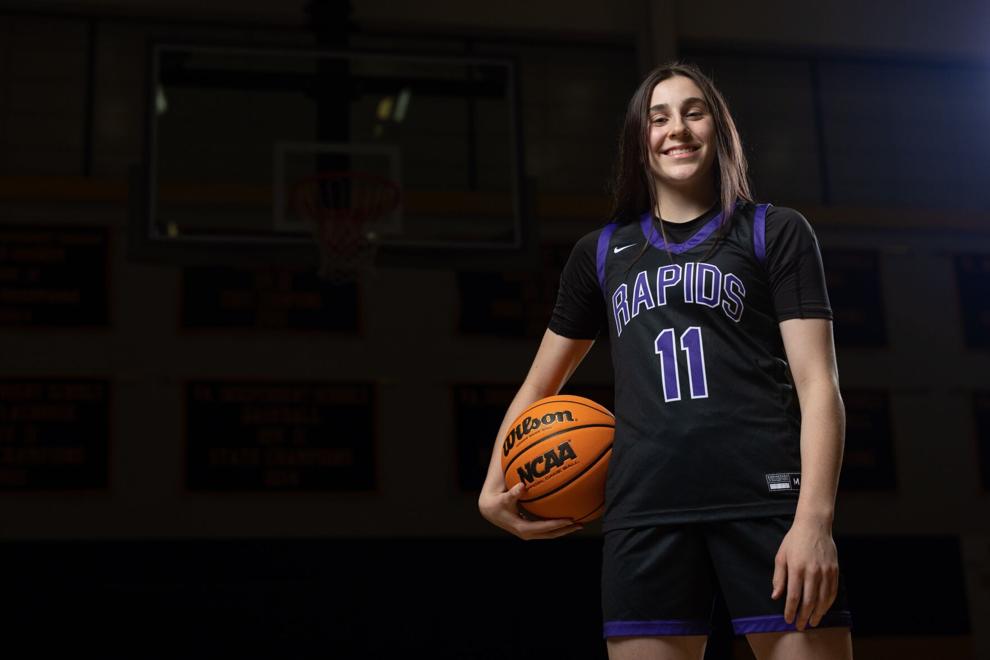 About: The UNC commit averaged 28.4 points per game in the Dominion District. It's no surprise that she was selected as part of the first team All-State and All-Region as she excelled against two state finalist teams. The sophomore shot 86% from the free-throw line and also averaged 6.2 rebounds and 3.1 assists per game. Grant's talent is also recognized at the state level, as she was a Gatorade National Player of the Year Finalist, and is ranked No. 19 in the class of 2025 by ESPN.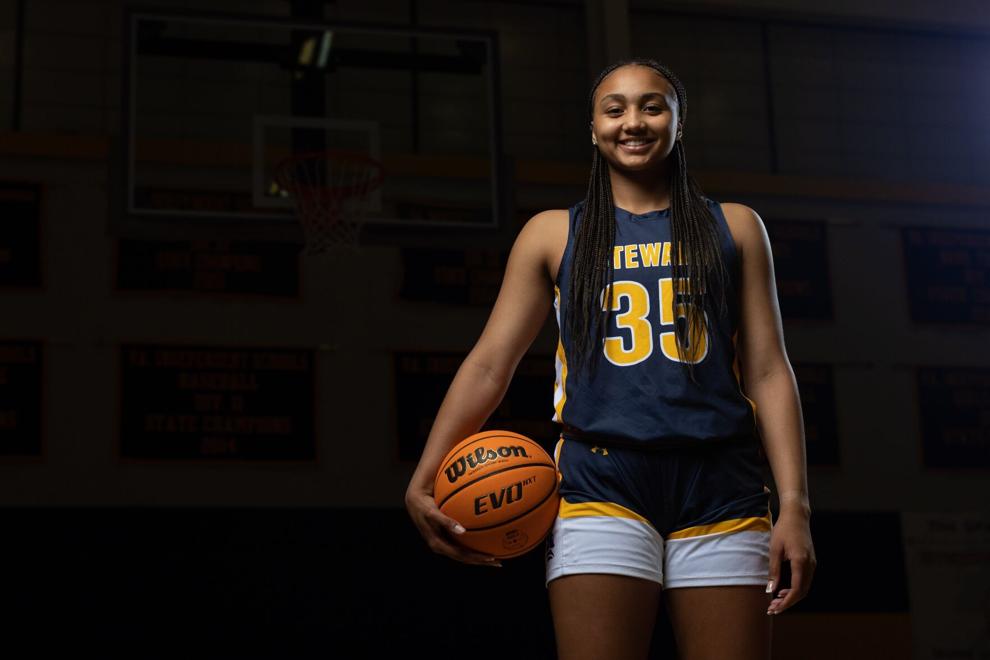 About: As a freshman, Green has proven why she is on the ESPNW Top 25 national watchlist for the recruiting class of 2026. She was named First Team All-TCIS, averaging 20.1 points per game and 8.9 rebounds. Scoring 586 points this season, Green was able to surpass 1,000 career points as a freshman, shooting 52% from the field and 44% from the 3-point line. She was able to lead Steward to the VISAA Division II semifinals. Even though she has time to make a decision, Green has 19 Division I offers lined up and she is still not done.
Name, School, Year, Position, Height
Amirah Washington, Monacan, junior, point guard, 5-6
Trinity Dale, L.C. Bird, junior, point guard, 5-7
Rayne Wright, Manchester, sophomore, guard, 5-11
Jaedyn Cook, John Marshall, senior, forward, 6-3
Cierra McGinlay, Glen Allen, senior, guard, 5-7
All-Metro third team Name School Year Position Height Alexis Edmonds, Hopewell, senior, guard, 5-8 Arshae Jackson, James River, senior, forward, 5-10 Ah'Kiya Pye, Highland Springs, junior, guard, 5-6 Sydney Worsham, Glen Allen, sophomore, point guard, 5-7 Lindsey Shoulders, Glen Allen, sophomore, forward, 5-9 All-Metro honorable mentions Tori West, Steward; Sydney Richardson, Matoaca; Faith Brown, Matoaca; Hali Harris, Hanover; MaKenzie Swayne, Monacan; Erin Edmonds, Hopewell; Seimone Newton, Cosby; Morgan Boyd, Highland Springs; Elizabeth Lloyd, Grove Christian; Sanaa Moore, Henrico; Sam Smith, Saint Gertrude; Ava Fulkerson, Saint Gertrude; Tamyah Webb, Thomas Dale; Caitlyn Rodriguez, Monacan; Syvannah Dawson, Thomas Dale; Kyzah Robinson, Dinwiddie; Lanijah Williams, L.C. Bird; Justice Hicks, L.C. Bird.
Previous All-Metro players of the year
2022: Lanie Grant, James River
2021: Jordan Hodges, Monacan
2020: Sydney Boone, Highland Springs
2019: Elaina Chapman, Trinity Episcopal
2018: Jada Boyd, ARGS
2016-17: Megan Walker, Monacan
2015: Taja Cole, L.C. Bird
2013-14: Dorothy Adomako, Cosby
2012: Daeisha Brown, Huguenot
2011: Ka'lia Johnson, Thomas Dale
2010: Becca Wann, Cosby
2009: Jazmin Pitts, Cosby
2008: Ruthanne Doherty, L.C. Bird
2007: Ebony Patterson, L.C. Bird
2006: Lindsay Biggs, Manchester
2004-05: Jasmine Young, Monacan
2003: Narissa Suber, Atlee
2002: Britney Anderson, Meadowbrook
2001: Ashley Cox, L.C. Bird; Stephanie Walker, Varina
2000: Anna Prillaman, Midlothian
1999: Natasha Starkes, Henrico
1998: Shontrese Smith, L.C. Bird
1997: Natasha Starkes, Henrico
1995-96: Katie Tracy, James River
1994: Tiffany Bower, Monacan
1993: Mandy Saunders, Meadowbrook
Melanie Martinez-Lopez (804) 649-6442
@melanieml33 on Twitter