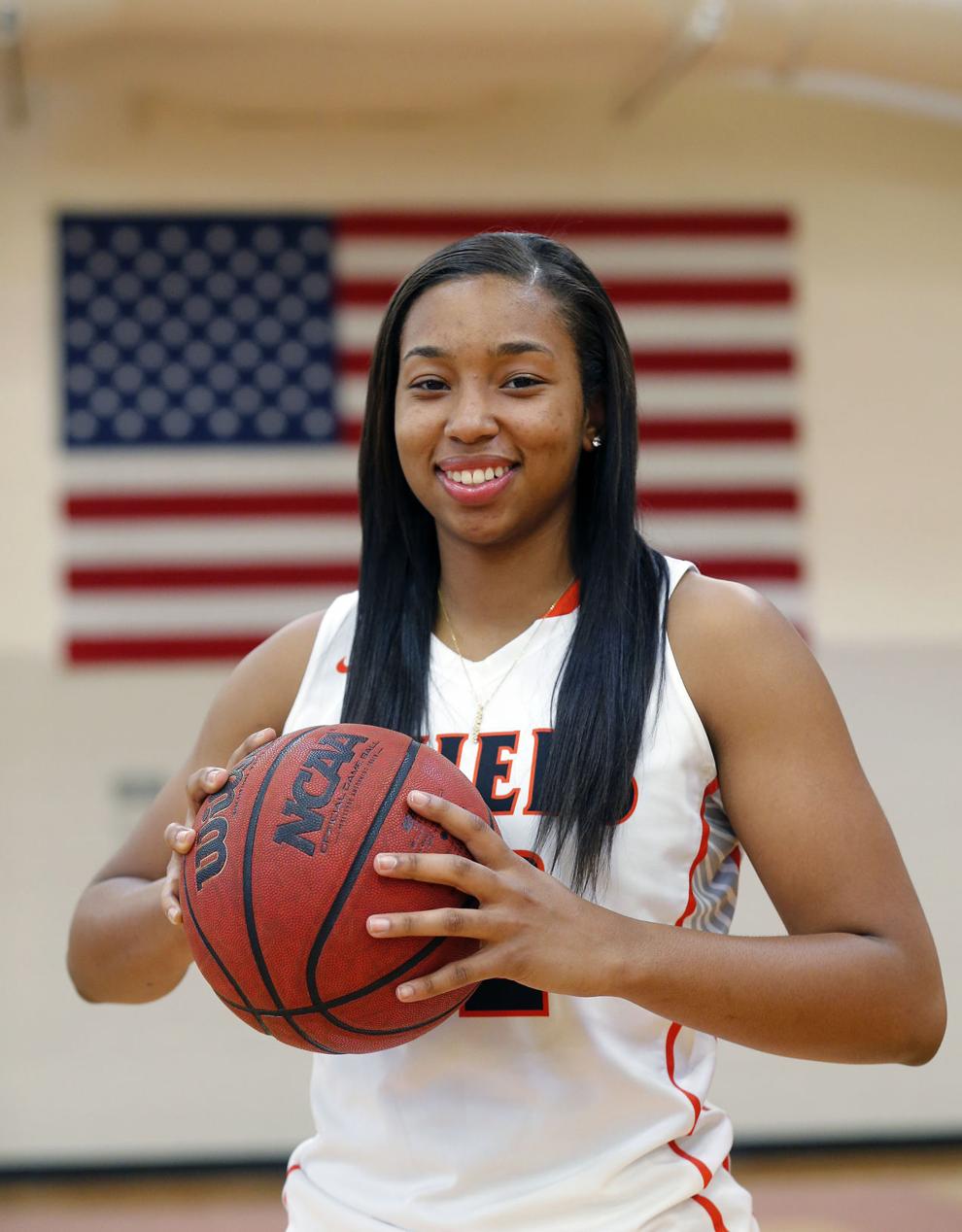 Few players have accomplished as much before high school graduation as Megan Walker. The Monacan senior has played for the U.S. national team, won three state championships and three national player of the year awards. Next year, she heads to the country's top college women's basketball program, the University of Connecticut.
Recently she spoke to The Times-Dispatch about her high school career and her most vivid memories.
March 31, 2017: UConn loses to Mississippi State, ending a 111-game winning streak
"I wasn't watching the game. I heard about it though. I was on my way back home…I watched a little bit of the first, like the beginning of the game, but I had to get on my flight…
"I was coming off the plane, checking my phone, and my cousin Facetimed me, and I'm like 'Tell me play by play.' She said, 'There's 12 seconds left. They have the ball. UConn turned it over. OK they inbounded the ball. She's dribbling. OK she just hit the game winner. There's no time left on the clock.' I'm just like 'Oh my gosh. I'm going to hear this for the rest of the week. I'm going to hear it forever.
"But I'm excited. We couldn't win forever. Like what coach (Geno Auriemma) said, what we've been doing isn't normal. They've been blessed to have those experiences, win four in a row, go undefeated for so long. It can only get better.
"My phone blew up. My Instagram blew up. People were tagging me, saying "Did you see this?" "Yeah, I see it. But that'll be my life at UConn."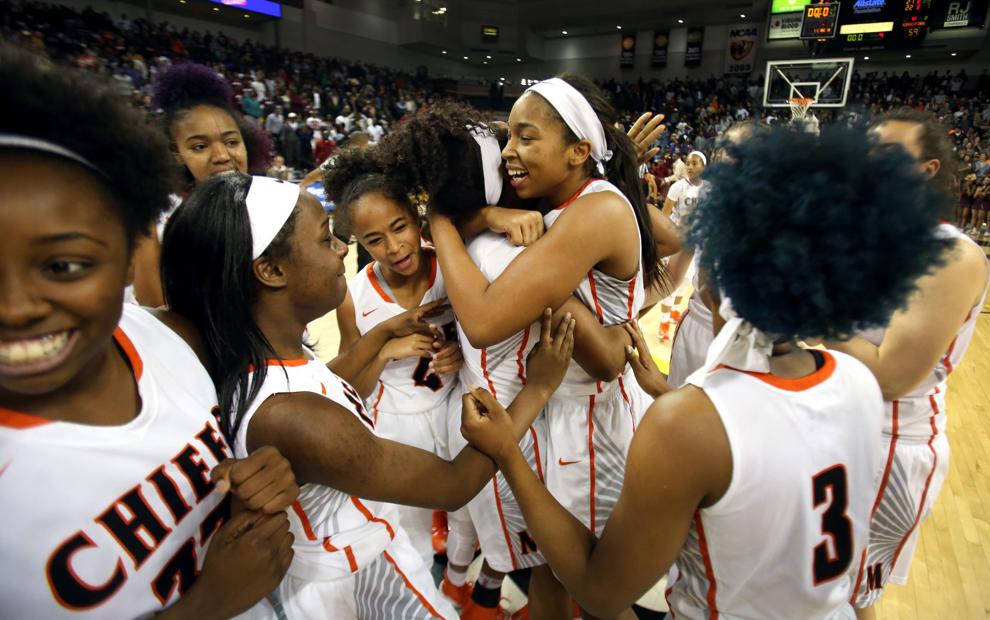 "I just remember coach (Larry) Starr calling the time out. He drew up the play. Ok it's going to me. It's like that (NBA) 2K (video game) type thing. You're planning it in your head. 'Ok, the ball's going to me. What are you going to do?' I'm not talking to myself, but like what are you going to do?' I know the play is going to work, because if I get an 'iso' on the block one on one, I'm going to draw the foul or score the basket.
"He called it. We ran to the wrong side, which kind of threw me off for a second. I'm like just play it cool, just get open in the middle, you're fine. So I grab the ball, I square up. I see three defenders…like a triangle.
"So then I just dribble one time to my right, I gotta pull two, so I pull two defenders. I swung back to my left and I saw another girl coming to double me. So I hesitated if I was going to shoot or not, but she fell. So when she fell, I shot the ball 'round the top. Then I just sprinted to my man as fast as I could.
"I just remember running and picking up (teammate) Abby (Oguich) and screaming in relief that we had won."
"That was definitely a big event. I think I had about 200 people there for my announcement. I wanted to do it in a different way. Everyone does the hat reveal or announces it normally, so I did a video, kind of kept people in suspense, popped the balloons of the schools I wasn't going to.
"People still didn't know what was going on. They thought that meant that I was going to that school. When I took off my jacket and sat down, it was a whole bunch of relief because it was a long process."
"I think that's the best part of basketball and being a high recruit, is the recruitment and getting to know all the people, because you never know what might happen in the future. You could run in to them and they could end up helping you out."
Summer 2016: She visits Brazil with her travel team, Chile with the U18 national team and Kazakhstan with the national 3-on-3 team
"I went to three countries in one summer...It was different. In Kazakhstan, it was like a movie… When I got back, it was like, 'Wow, I was really in a different country.' They had guards standing at every corner of the street, no speed limits, a lot of people, big malls. It just wasn't normal. But I enjoyed the experience.
"Playing 3-on-3 is a different type of basketball, so I think I expanded my game a little bit."
"We wanted it more for the boys because we had gotten one…We encouraged each other throughout the year."
Feb. 5, 2016: She scores 50 points in a game against Cosby
"It was surprising, because I didn't think I scored 50. I thought I had 30-something, maybe 40. (The coaches) were like, 'No you had 50 points.' I was like 'Get out of here. You can't be serious.'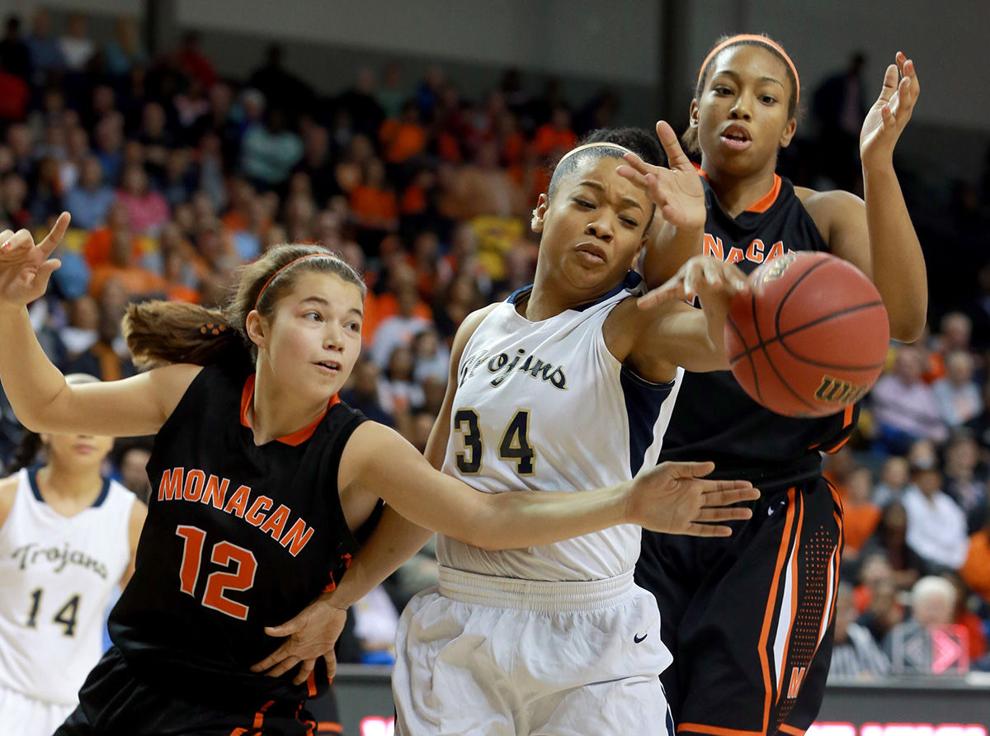 "I can just remember us splitting, going even. One game we would win and the next game they would come back…They blew us out on their senior night. We came back to our place and they beat us for the regional championship. Coach Starr was like 'We'll let them have it now. We won't celebrate right now, but we'll celebrate for the rest of the year.'
"That was special because it was the first time in girls basketball two of the teams from our area played and made it that far. So that one was kind of special. And our first time in school's history."