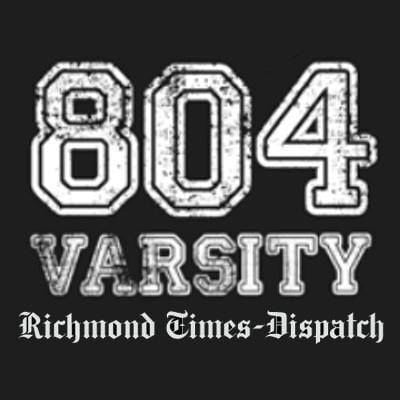 The Class 3, Region A champion New Kent girls basketball team will make its first appearance in the state tournament since 1985 when the Trojans host Region B champion George Mason in the Class 3 semifinals Wednesday.
Fifth-year coach Neko Burson said reaching the state tournament was a goal for his group going into the season. Despite the 35-year layoff, they knew they were capable of an historic year.
"It's just something our school really needed," said Burson, the Class 3, Region A girls coach of the year. "Basketball, boys or girls, isn't something that's heard of very often in New Kent. We just wanted to take advantage of an opportunity."
New Kent went 18-9 last year before losing in the regional semifinal.
"We just wanted to build off of what we started last year," Burson said, calling it an "awesome" season that didn't end the way his Trojans had hoped.
New Kent (6-4) beat Petersburg 49-48 in overtime in the 3A final. Burson said his team missed a lot of early opportunities, but kept its composure down the stretch, leaning on defense to create turnovers and claw back from a deficit to force overtime.
The Trojans don't have any seniors, and Burson said he's excited about what his group — which features four juniors — can accomplish next season.
Junior guard McKenna Mueller is "as tough an athlete as I've ever coached," Burson said. Also a softball player, she's the floor general and team leader. Junior forward Jaiden McCoy has been a consistent contributor all year, but broke out from an individual standpoint in the 3A final, posting 24 points and 19 rebounds.
Forward Hannah Drewer (5-foot-10) and guard Jakeira Thomas round out a junior class that Burson began working with when they were in middle school when he took over the program five years ago.
"It was really a goal of mine to rebuild the program," Burson said. "This is that group that I started with at that fifth and sixth grade level. They've been working hard for awhile. We knew that this was a special group."
Burson said his Trojans, like many teams, have dealt with shutdowns and cancellations this season, making consistency a challenge.
"It was difficult, but we understood everyone is dealing with the same thing for the most part," Burson said. "So we just tried to stay active. The girls worked really hard this year."
(804) 649-6555
Twitter: @ZachJoachim